Ice Skating の Kallang Ice World!
March 31, 2011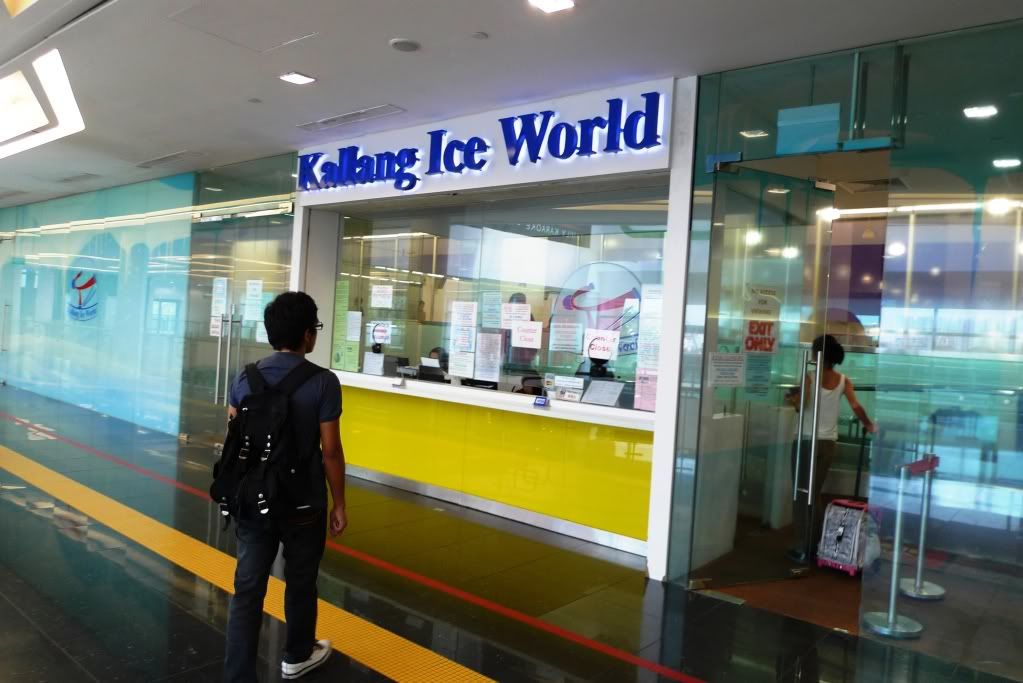 Went to Kallang recently (ok I admit, I went at the beginning of the month & it's the end of the month already, so.... YA LAH I LAZY!) because IT IS SO BORING BEING STUCK AT HOME!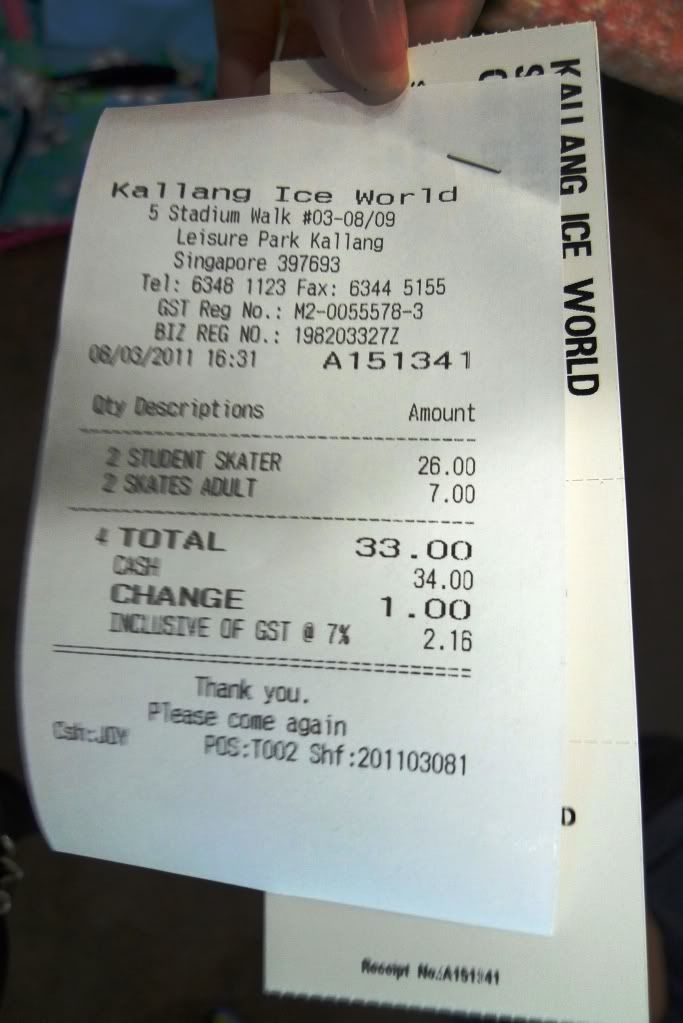 Did ice skating! It was me who gave the suggestion & me who wanted to back out last minute also -.-
I kinda have a fear for ice skating because
#1) I don't know how to skate at all. Yes, I don't even know how to roller blade.
#2) I am afraid of falling.
#3) I kinda swore off ice skating after going once when I was in Sec 2. I remember it was with MinHui & Wisman & some other ppl. It was scary, I fell on my butt. Till now, my butt bone still kinda hurt sometimes.
They only sell tickets for 2 hours so you can imagine how desperate I wanted to get out ~.~
Shoez!
Crazy little kids skating like professionals, making me look like an idiot!
I kept holding on to the sides.. It's unfair how the little kids have the metal thing to hold on to & push around but adults don't :(
Can you spot Chester? He looks like he's dancing hahahaha!
Pro liao lor.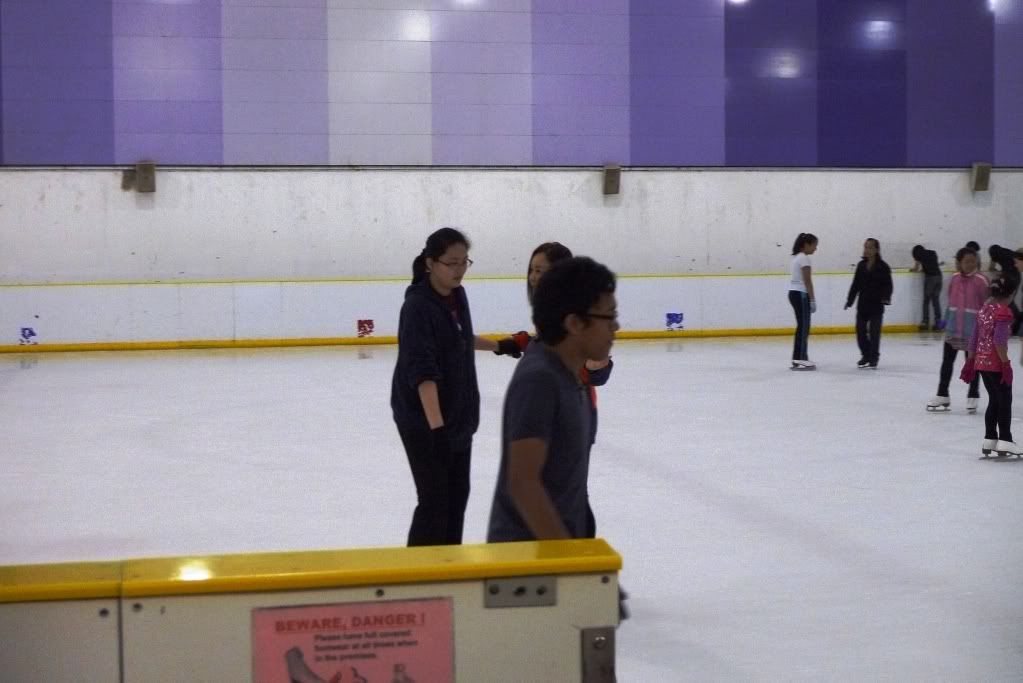 Where was I?
Uh.. skated one round, sat down, skated one round, sat down, skat.....
Yeah you get it.
Was sososososo glad when 2 hours passed. Went to Nex & it was time for dinner! :)
Ate at Prata Wala; I was craving for North Indian food!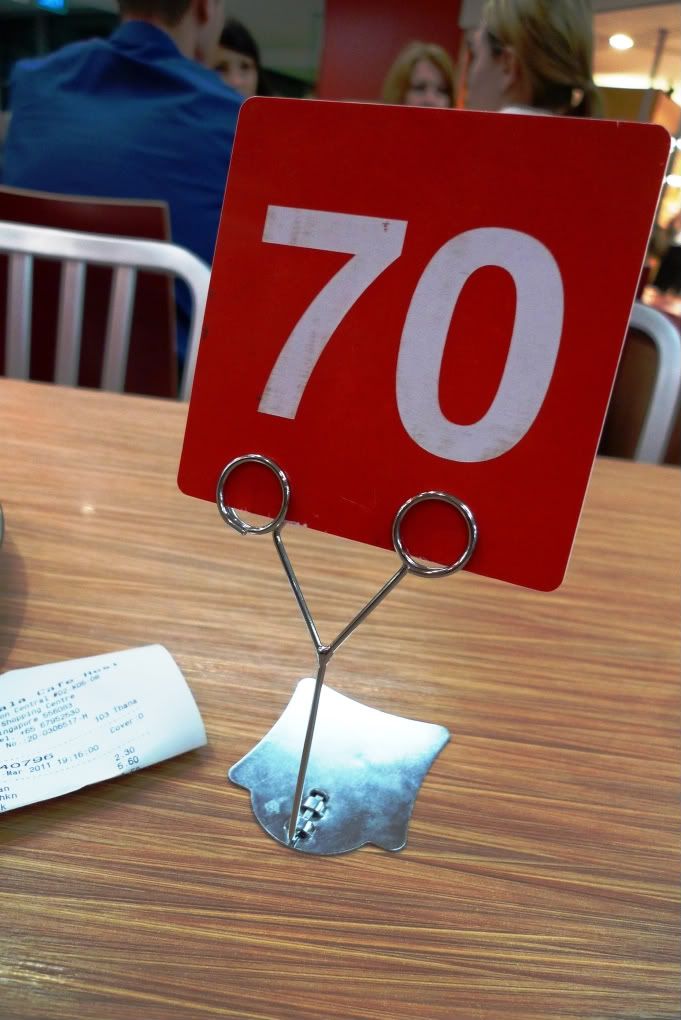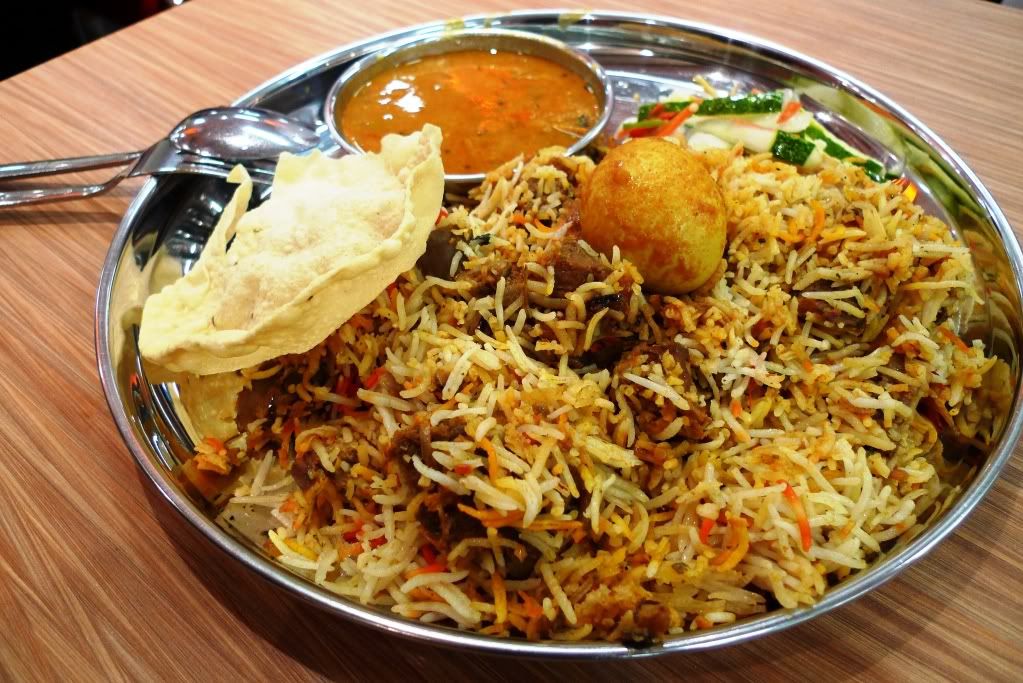 This' Chester's mutton rice thingy. It tastes really good!
My butter chicken + plain naan, & teh tarik.
Tastes so-so.. I still love the one at FEP! Mad yums!
If you're really my friend, please don't ask me to go ice skating! I only went because I forgot that ice skating was the last thing I would wanna do again & because the boy wanted to try it out.
But if you're gonna have North Indian food, jio me out ok! I'll be most honoured & glad to accompany you ^^