Brunch @ Hatched!
April 9, 2011
Went to Hatched at Evans Road with my parents recently.
Boy do I love this place! It was nicely decorated & I was salivating as I look at the food on other people's table! Nomnomnom...
I don't really recommend going on a weekend though, we did & we had to wait in the queue for quite some time.
Even the menu is so cute!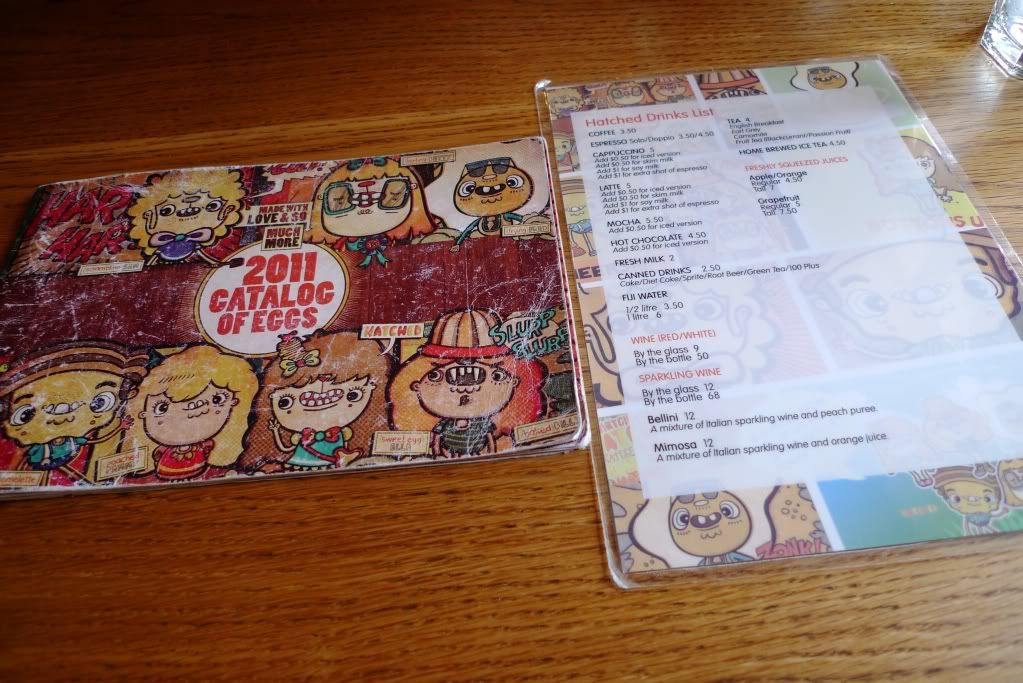 Most of dishes on the menu consists of eggs; I like!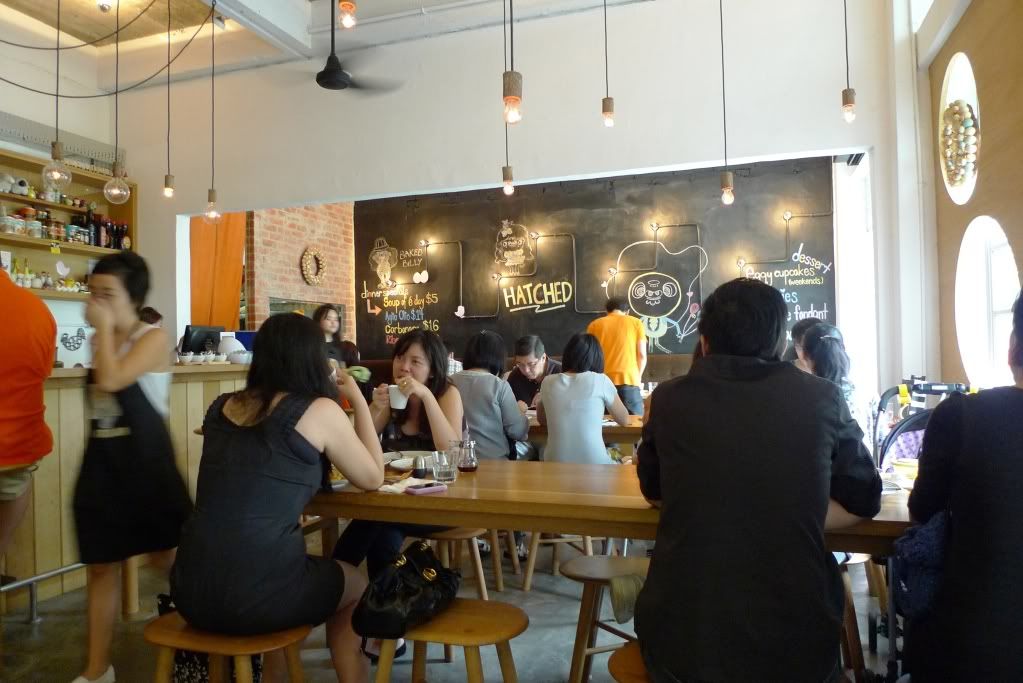 It's a very cozy place to be at!
Great for dating & girly catching ups :)
Mum & dad!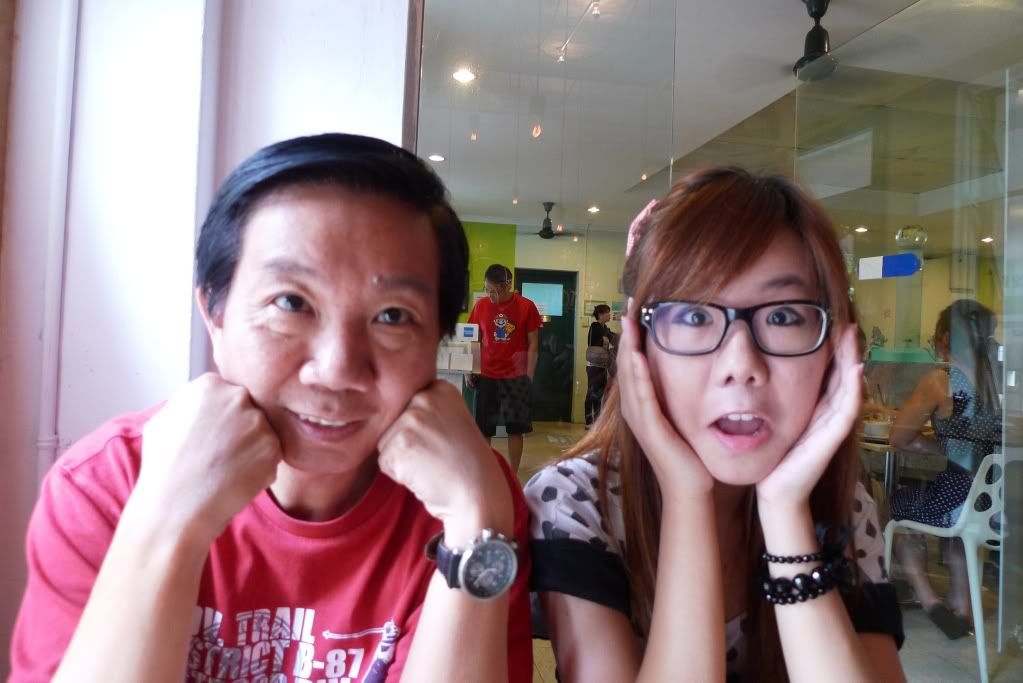 Same-same face!
Parent's cappuccino!
It was a tad expensive, but my mum, the cappuccino-addict, said it tasted good!
Jiang-jiang! Food was here!
Mum's Bird's Nest!
Dad's Where's Waffle?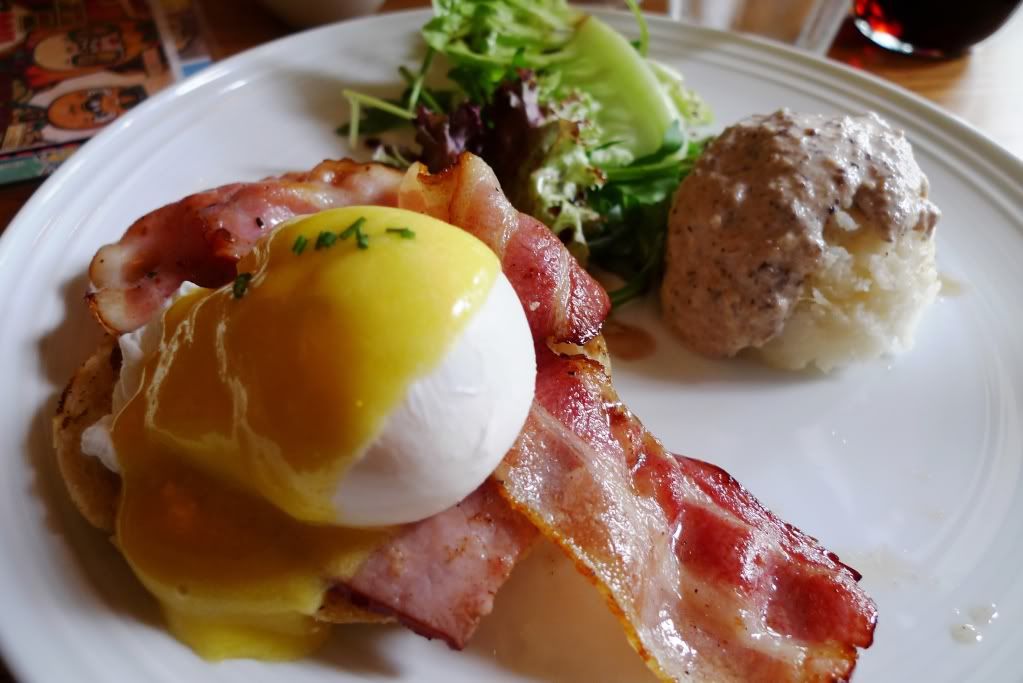 My Sir Benedict (highly recommended by a lot of people!)
I really LOVED my dish! I love meat & eggs, so having bacon + ham + egg = Heaven!
The bottom is a piece of English muffin bread, similar to McDonald's McMuffin bread. It wasn't too difficult to cut them into pieces, which I appreciate a lot as I tend to be a messy eater.
The meat & poached egg was just the way I like it, easy to bite.
The Hollandaise sauce on the egg goes well with the rest.
I am not a fan of mashed potato, but it was good, together with the sauce. Normally I'll eat at most 1/10 of it, but for this, I ate almost half!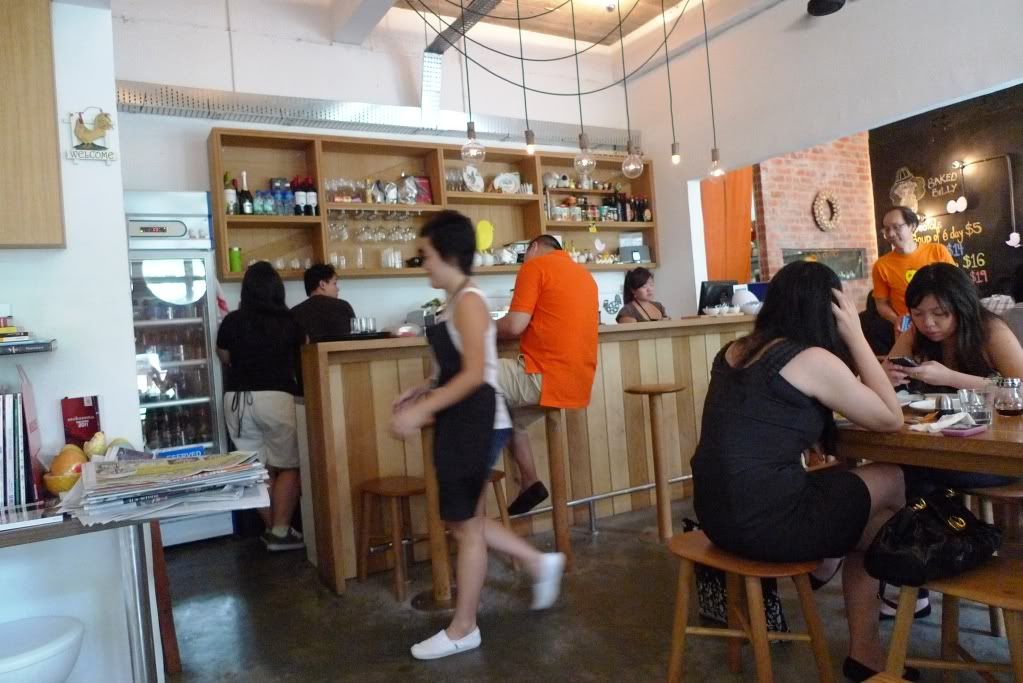 All of us love this place. We kept looking at the menu as the interesting dish names captured our eyes, leading us to crave for more.
The bill came up to be a little shocking though, so not really recommended for those who are saving up. Come only when you've got spare cash!
Where can I find Hatched?
26 Evans Road #01-06 Evans Lodge (near the Botanic Gardens)
http://www.hatched.sg/