Join in the fun at Shine Youth Festival!
June 30, 2011
ADVERTORIAL
Are you a youth? Then this is the post for you!
I had the privilege of attending the media conference held by the National Youth Council last week.
MEDIA LEH! Don't play play~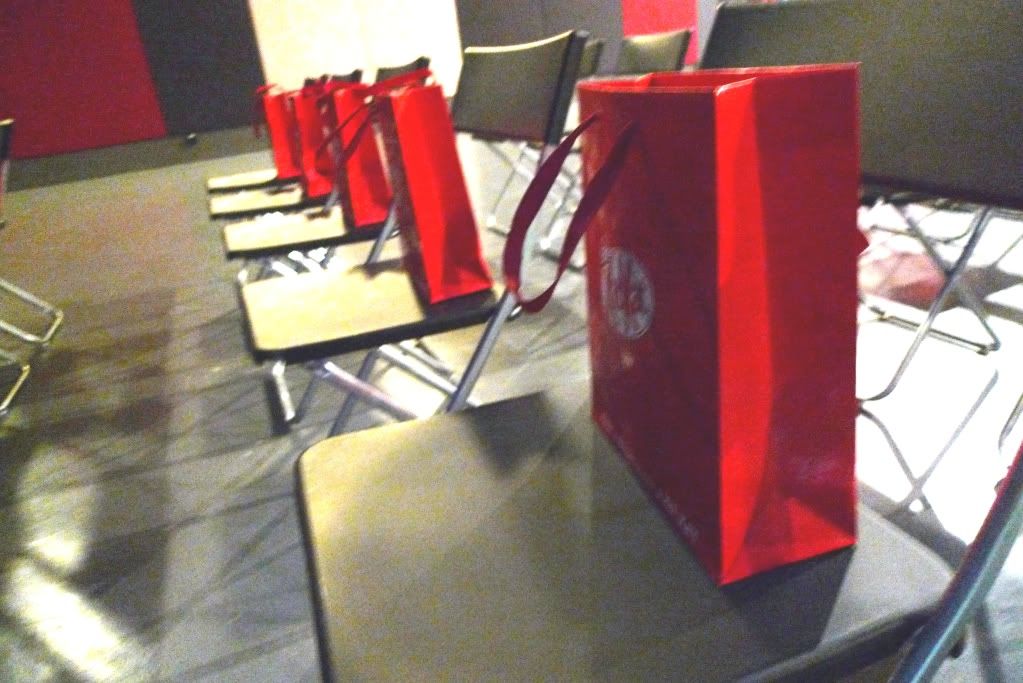 Little voice inside voice inside of me says:
"What are these doing on the chairs.....?"
":O! It's a goodie bag from Kit Kat leh! Woah, I like!
Let's see what's inside.... #kpo #typicalSingaporean"
"Wah, there's my favourite Kit Kat chocolates & notepad! *.*"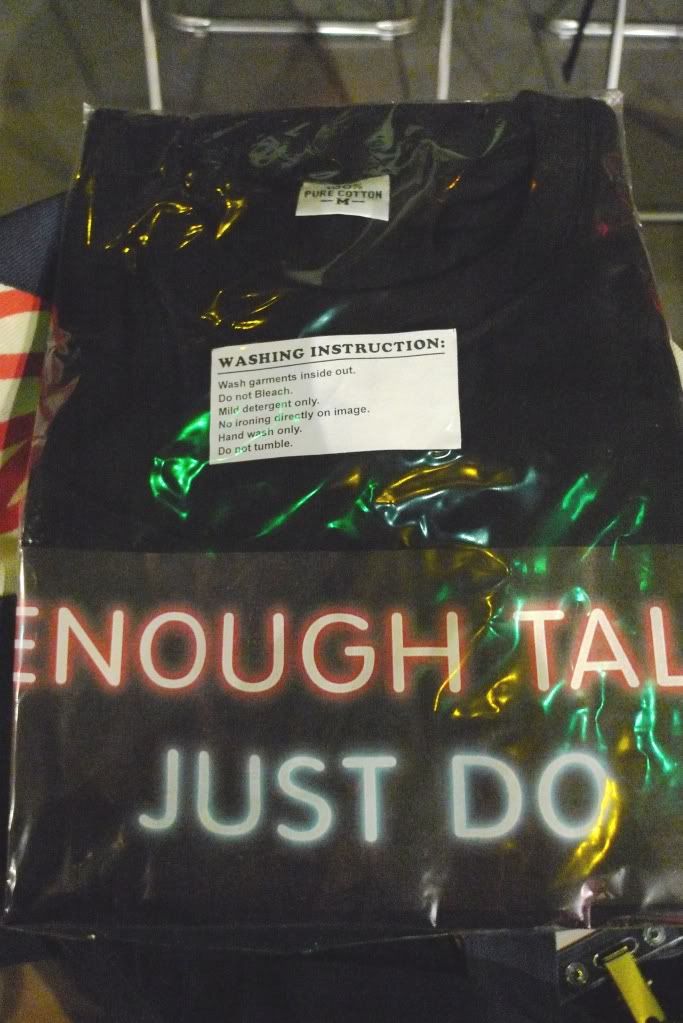 "Got free shirt some more! YAY! A girl can never have enough stuff in her wardrobe!"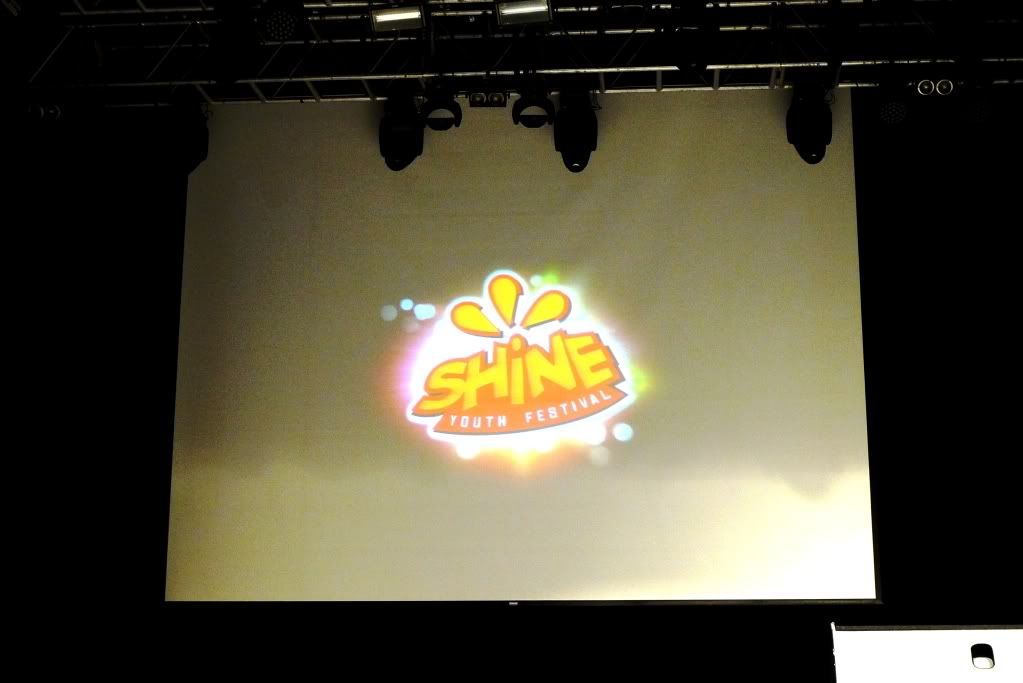 "Conference start liao! Go back to topic!"
For the whole month of July, expect many exciting events lined up for you. You sure wouldn't want to miss them!
What is Shine Youth Festival?
Initiated in 2005, SHINE Youth Festival is a platform for youths between the age of 15 and 35 to indulge in their passion. The initiative celebrates youths' creativity and dynamism and encourages them to use SHINE Youth Festival as the stage to demonstrate their energy and grow their skills and talents.


Organised by the National Youth Council, steered by a committee made up of representatives from youth organisations and executed by a Youth Organising Committee consisting of volunteers, the vibrant and colourful SHINE Youth Festival is held in the designated Youth Month in July. SHINE Youth Festival features an exciting line up of events and activities is presented by its 4 key marquee partners: Mascot Parade, O School, Singapore Street Festival and the Singapore Management University.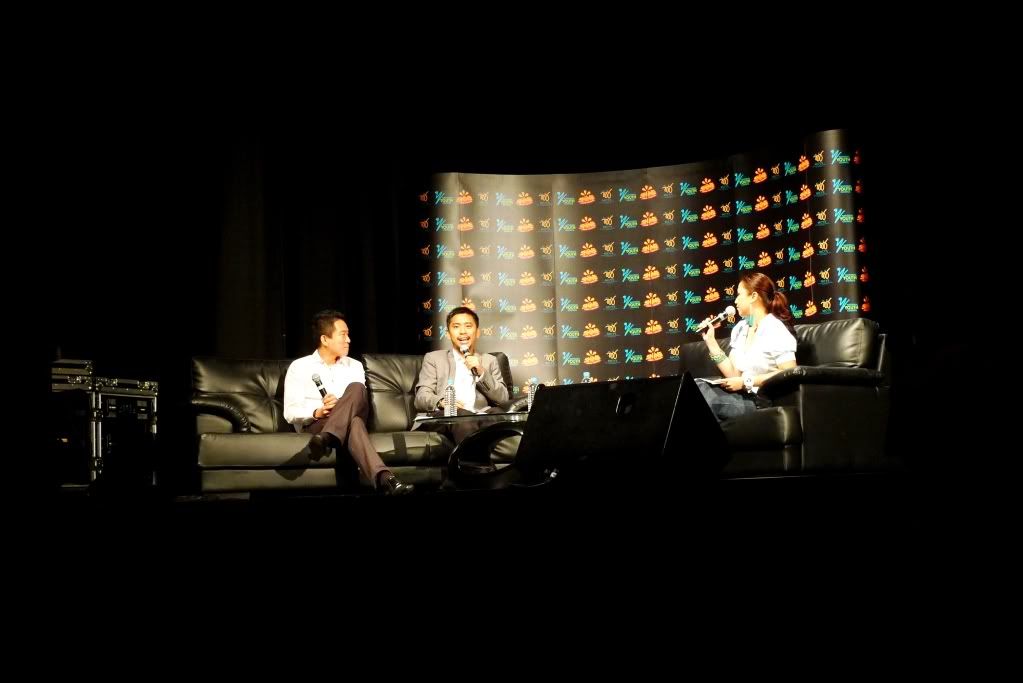 The conference started off with an interview. I like the host; she's nice & always laughing :)
On the right
- Mr Martin Tan, Chairperson of the SHINE Youth Festival Steering Committee.
On the left
- Mr Eric Chua, Co-Chairperson of the SHINE 2011 Organising Committee; 2nd Vice Chairman PAYM Central Youth Council and Cairnhill CC YEC.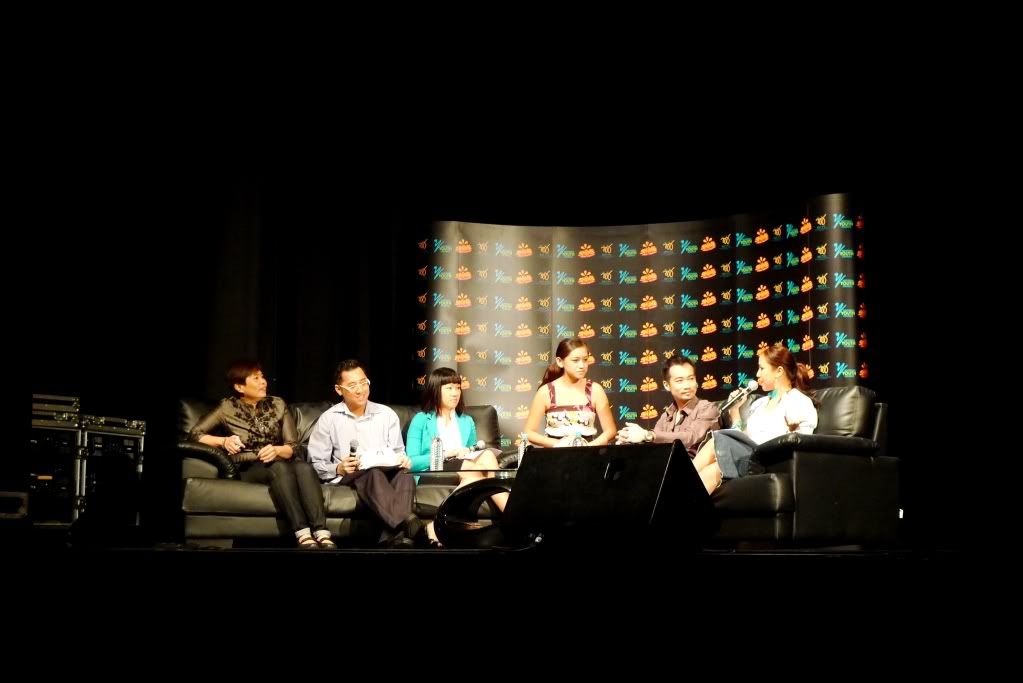 From left:
Ms Annie Pek, Founder of Singapore Street Festival
Mr Christopher Soh, Chief Advisor and Producer of Mascot Parade - COSMO 2011
Ms Lynette Lee, Managing Director of *SCAPE Co Ltd
Ms Henson Stacie, SMU Student Representative
Mr Kenny Low, O School Founder and Managing Director
What can you expect during the SHINE Youth Festival Opening on 2 July 2011?
At *SCAPE from 2pm-10pm:
- Pillow Fight
- Percussion Workshop
- Magic Workshop
- Photography Workshop
- Flea Market
- Once Upon a Milkshake Food Eating Competition
- COSMO Youth Parade
- Beatboxing Workshop
- DJ Turntablism Workshop
Hold on... THERE'S MORE!
Expect specials guests like Derrick Hoh, DJ KoFlow, Jack and Rai, Tay Kewei, Bloco Singapura, Juz B as well as Singapore Street Festival Highlights that include performances by Erick Guansing and the Roses!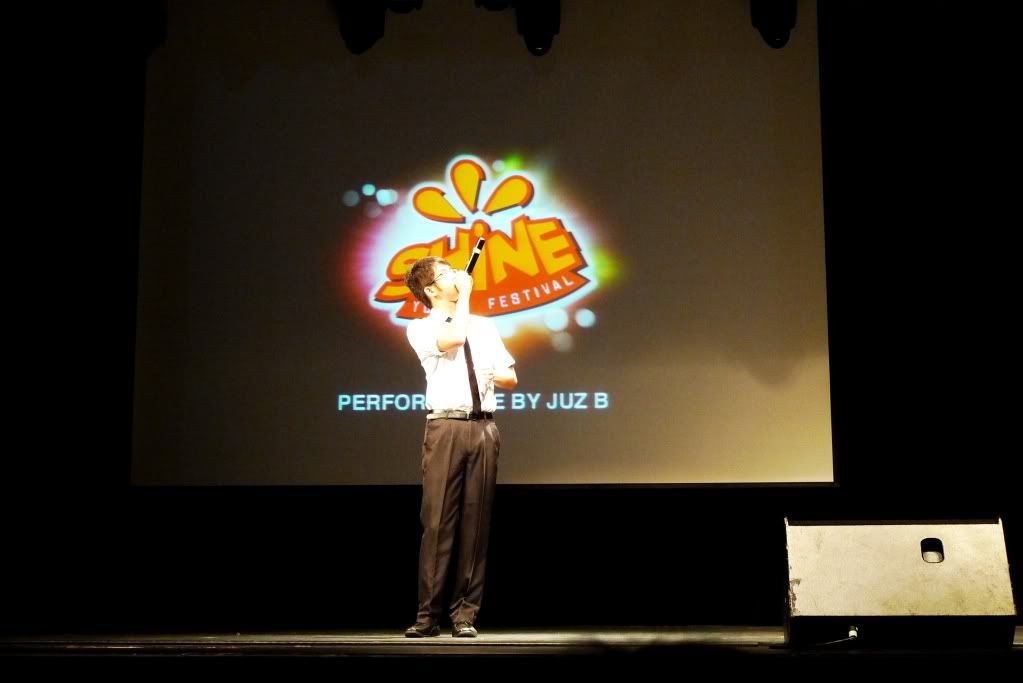 Beat boxing & acapella by Juz B from the Channel U competition, Superband!
Eh? I thought they're all Malays?
In case you're wondering, yes, they have a new Chinese member!
Love their version of 'Billionaire'!
COSMO Youth Parade 2011 themed 'Cosplay I Luv'.
They will kick-start the SHINE Youth Festival by parading in mascot costumes from Orchard Central to *SCAPE. There will be 400 costumes made available
FREE
that day for you to try on & join in the parade!
There will also be a COSMO Talent and airbrush tattoos showcase, & even a card game tournament at the Opening! COSMO premiums and Orchard Central cash vouchers are also up for grabs for participants.
Excited!? :D
Do log on to
http://mascotparade.org
for more information! I've signed up, you should too!
The Roses singing + dancing to 'Survivor'!
--------------------------------------------------------------
For the rest of the month:
Singapore Street Festival 2011
Muay Thai
Venue: *SCAPE Playground
Date: 9 July 2011 (Rehearsals) – 10 July 2011
Time: 10.00am – 10.00pm
Come Together – The Best of SSF Bands and Rap Artists
Venue: VivoCity Amphitheatre
Date: 24 July 2011
Time: 7.00pm onwards
Asia Global Bellydance Competition
Venue: Drama Centre Theatre
Date: 29 – 30 July 2011
Time: 8.00pm – 10.00pm
Asia Global Bellydance Gala Event
Venue: Flow@*SCAPE Youth Centre
Date: 30 – 31 July 2011
Time: 7.45am – 7.00pm
For more information, go to
http://www.singaporestreetfestival.com.
Do It For A Cause with SMU!
Love their cute performance & passion to help the needy :)
Car Foam Party
Venue: Holland Village Car Park
Date: 16 July 2011 – 17 July 2011
Time: 9.00am – 5.00pm
SMU Gives Back
Date: 19, 21 and 26 July 2011
Ballooning Blitz III
Venue: NEX Shopping Mall
Date: 18 July – 24 July 2011
Time: 10.00am – 8.30pm
Inspirar
Venue: Kampong Glam Community Centre
Date: 30 July 2011
Time: 9.00am – 12.00 noon
For more information, go to
http://www.smu.edu.sg
.
Eye-opening magic show by comedy magician, Kiki Tay!
Venue: *SCAPE, Orchard Central
Date: 2 July – 30 July 2011
Art Park
Venue: *SCAPE Art Park
Date: 2 July onwards
Overdrive at Sambiesta
Venue: *SCAPE Warehouse
Time: 8.00pm
Date: 9 July onwards
Raw 2 Da Floor presents: Word on the Street
Venue: To be advised
Date: Closed door workshops: 1-22 July 2011, Hip Hop Conference: 29 July 2011 (Open to all)
*SCAPE Magic Carnival
Venue: *SCAPE Warehouse
Date: 30 July 2011
Street *SCAPE
Venue: To Be Advised
Date: 2 & 30 July 2011
For more information, go to
http://www.scape.com.sg
.
Master Classes
Venue: O School at *SCAPE
Date: 6 July 2011 – 9 July 2011
The Big Groove Party
Venue: To be advised
Date: 8 July 2011
Time: 9.00pm onwards
The Big Groove Showcase Finale
Venue: Suntec Singapore
Date: 10 July 2011
Time: 7.30pm – 9.30pm
(I've got tickets from the founder of Oschool! So yeah, I'll see you guys there! :D)
For more information, go to
http://www.tbg.com.sg/concert.html
.
--------------------------------------------------------------
We got the chance to play their Facebook game firsthand! I got one of the highest points & won myself a hamper! :D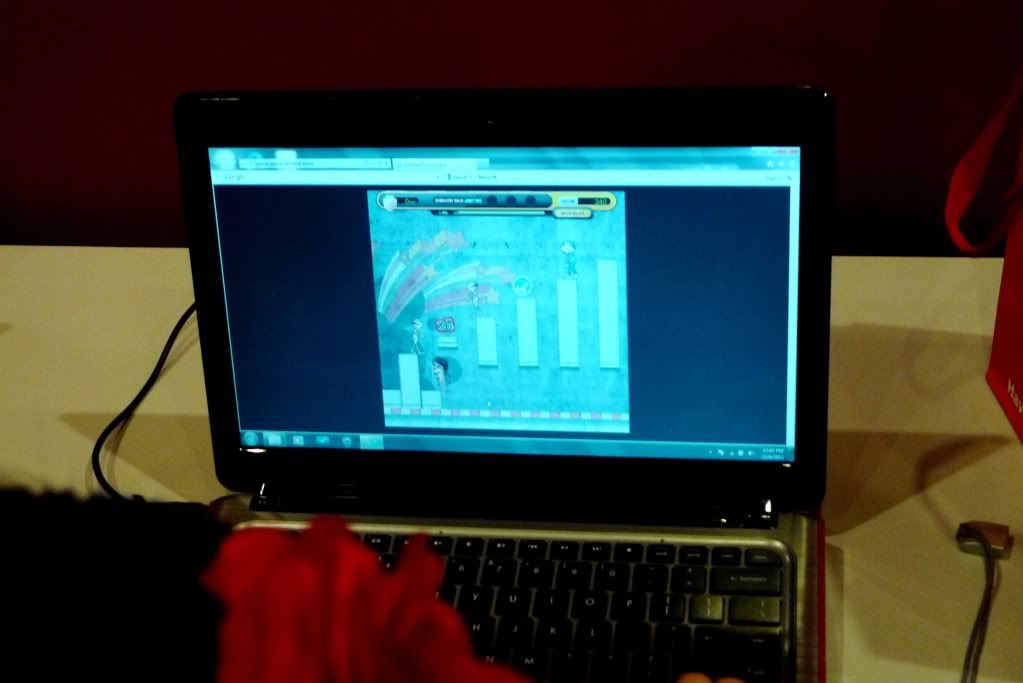 You can try it out! It's called
power2shine
.
For more information, go to
http://shine.nyc.sg
.
--------------------------------------------------------------
The bloggers who went for this event! :)
I won this super cute Mario hat from Mr Soh.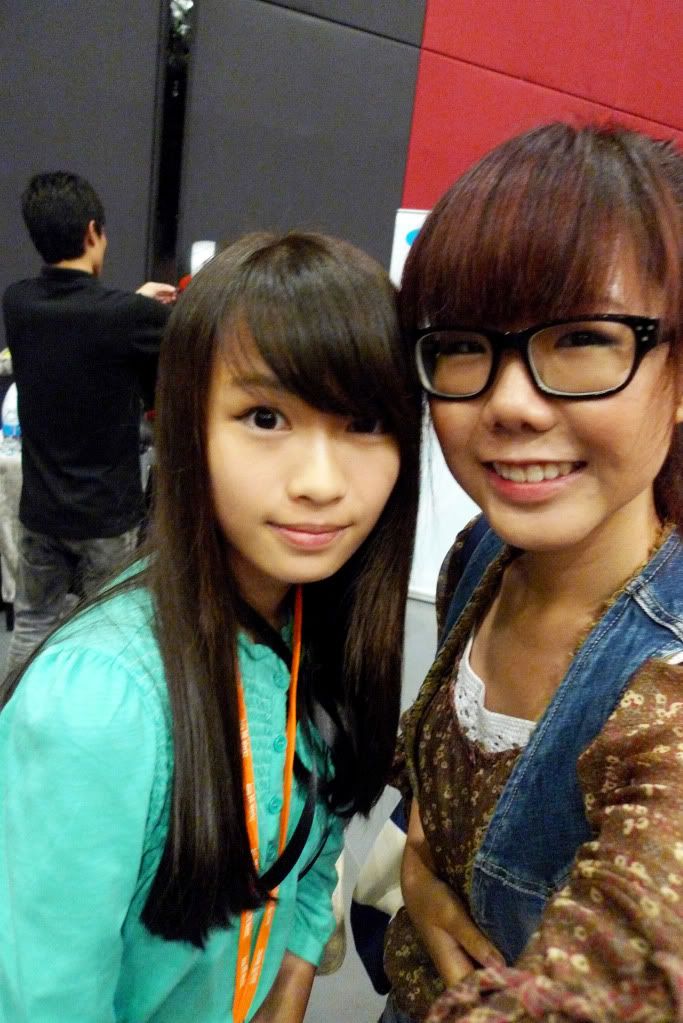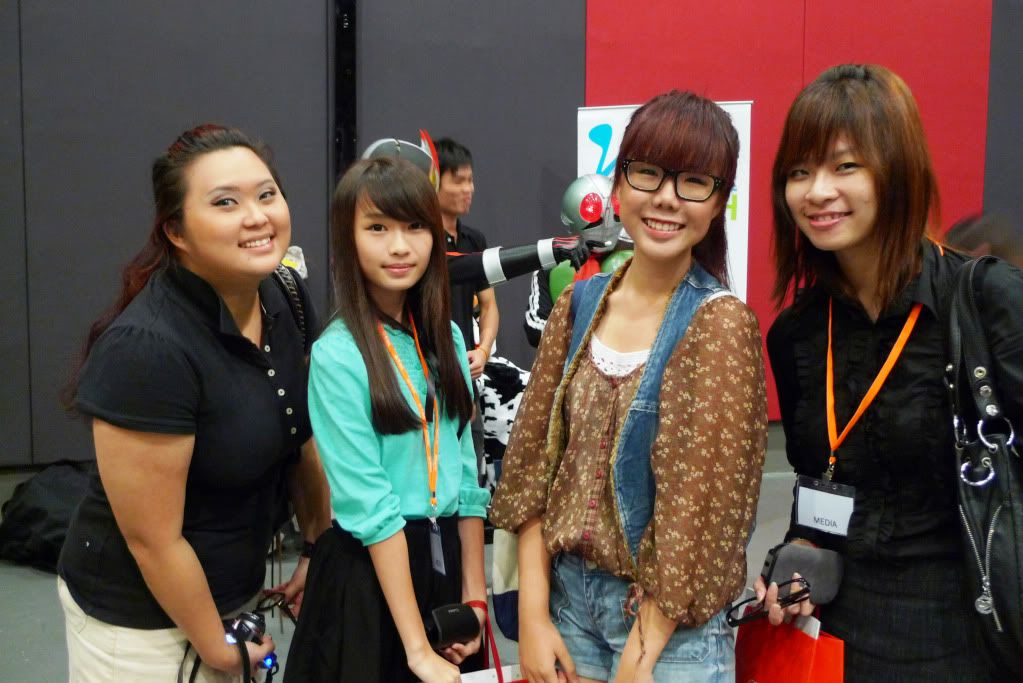 With Christina, Pei Shi & Shu Qing! :)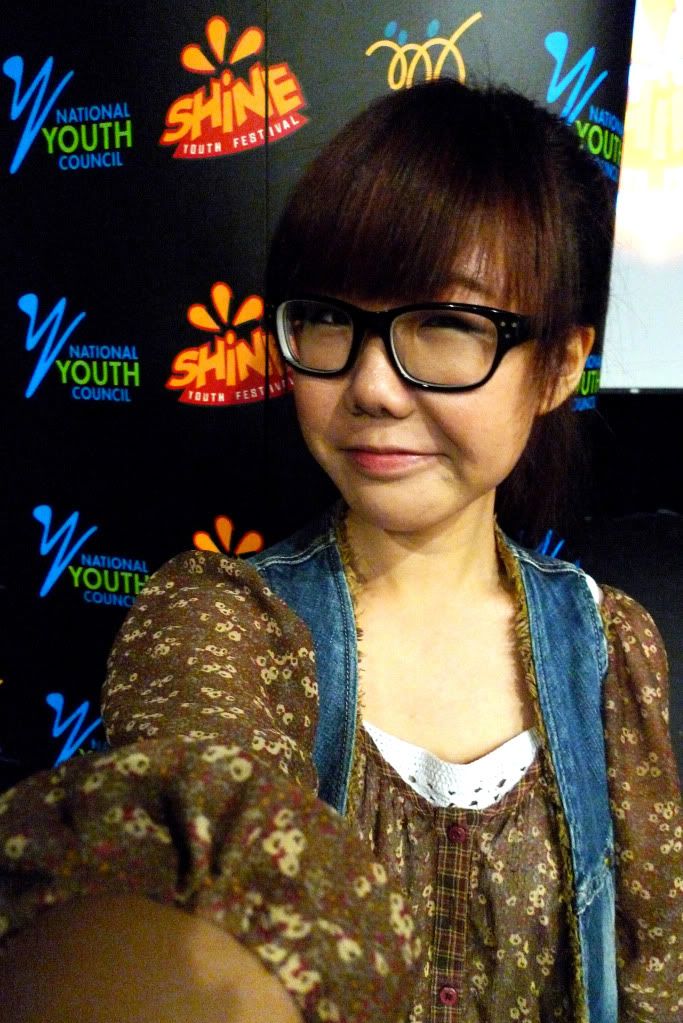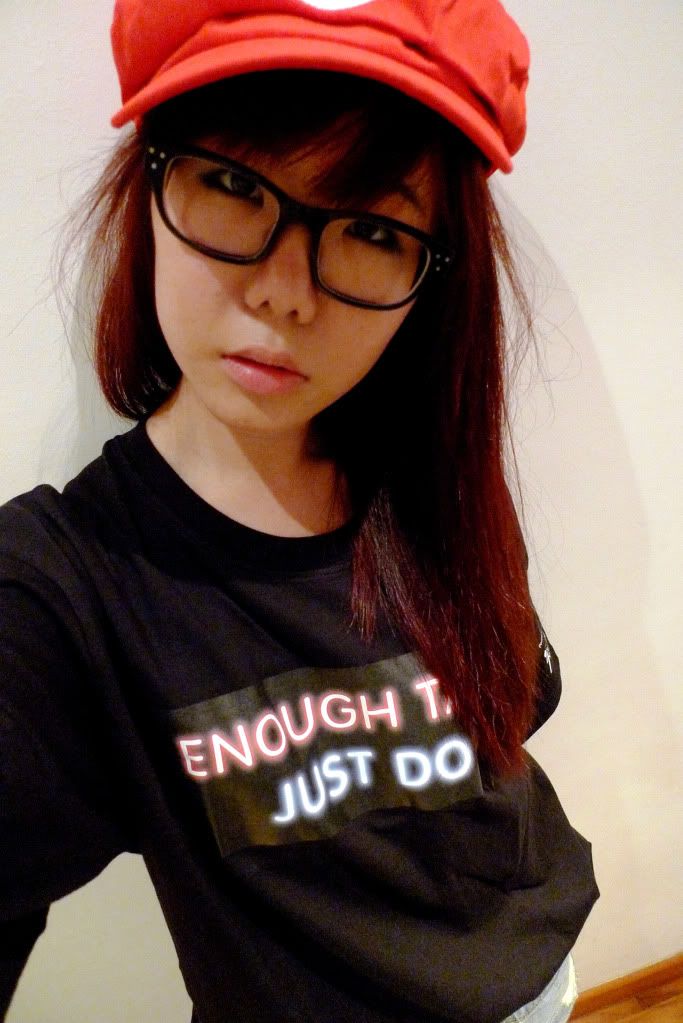 Camwhoring with the shirt & hat I got!
The back is really nice, isn't it!
ENOUGH TALK, JUST DO!
Ready to have a blast this July? Then let's go!
For more information about SHINE Youth Festival, log on to http://www.shine.nyc.sg.