Look at what I got in the mailbox!
June 27, 2011
I love receiving mails! Well, the good ones, of course.
With the improvements in technology, we no longer send snail mails anymore... Why do that when we can just send an e-mail through our mobile phones?
*Hands up*
Yeah, I do that.
That is why I treasure them even more when I receive them!
I've a confession to make! Actually I check my mailbox everyday to see if there're any letters for me.. It became kind of an obsession. However, the letters are always for my dad or my mum, rarely for me :(
Do you have this kind of weird symptom like me too?
#weirdosUnite
I was really happy when I saw this~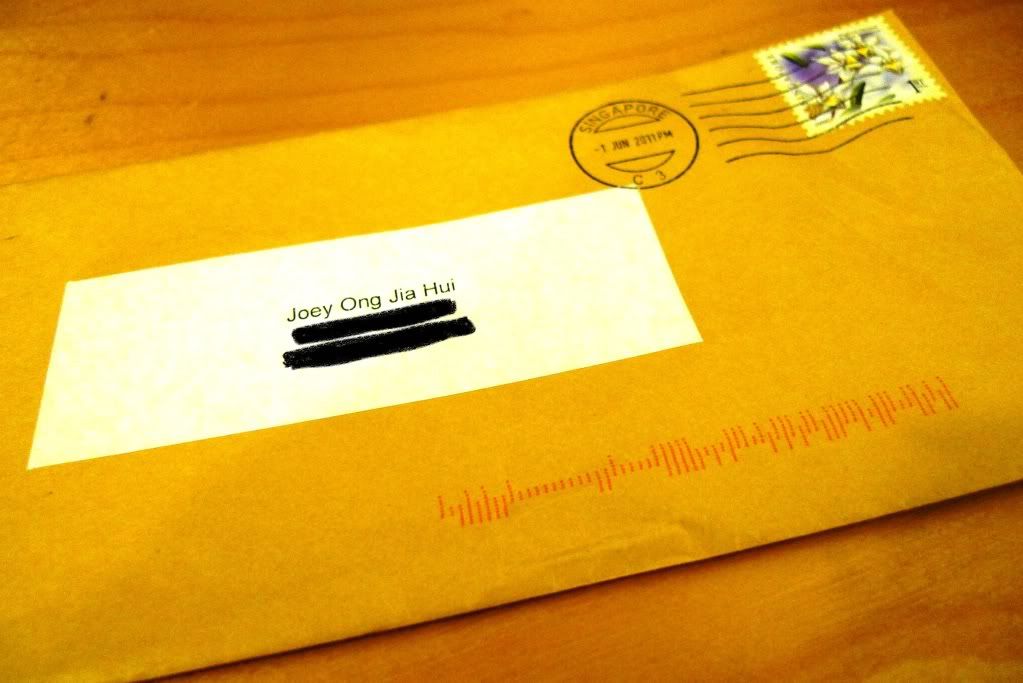 "OMG A LETTER FOR ME! FINALLY, YESSSSSSSSSSS!"
"Wait.. What is it? Love letter? Threatening letter? BOMB!? Or I WON A MILLION DOLLARS!? :O"
No lah, I won a gift voucher from Sour Sally! Hahahaha, YAY :D
I remember taking part in a giveaway specially for Ngee Ann Poly students, on Sour Sally's Facebook page. I guess my entry is good but not that good.. Oh well, at least it's better than nothing!
Thank you Sour Sally and Ngee Ann Poly for this gift! Gonna indulge in my yummy yogurt soon, yumyum omnomnom!~
Being a NP student rocks \m/
Sour Sally is located at Wisma Atria Shopping Centre, #B1-47