Premiere of Transformers 3: Dark of the Moon!
June 29, 2011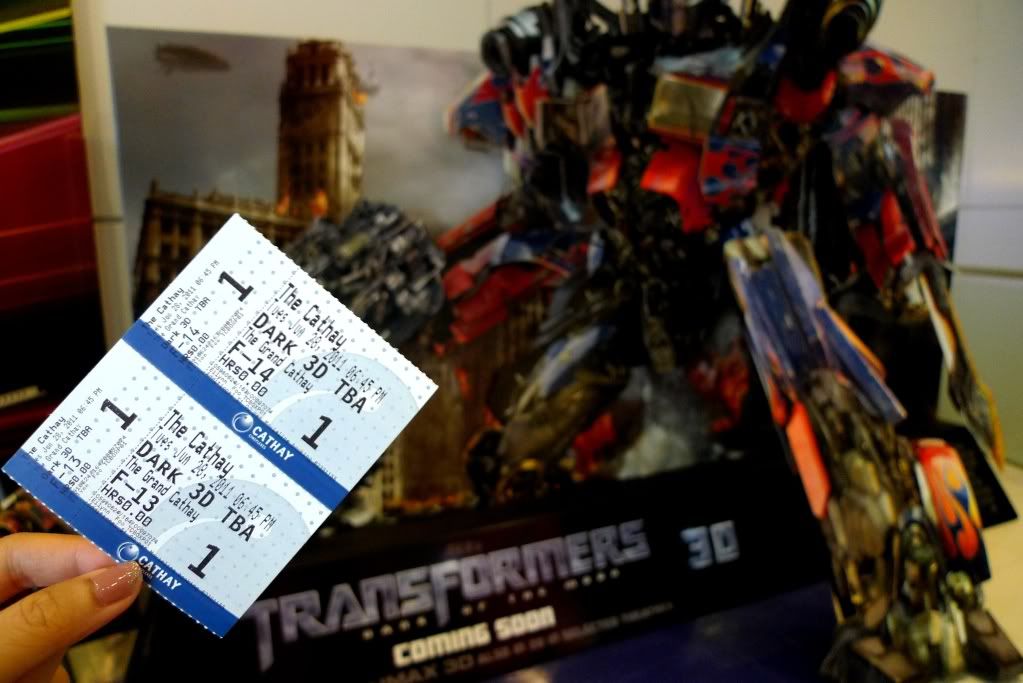 Thanks to Silver Ang (yes; STOMP blogger, actress, Project Superstar Finalist, & author of
http://thatsilvergirl.blogspot.com
), Fox International Channels & STAR Movies VIP Access, I WATCHED THE PREVIEW OF
Transformers 3: Dark of the Moon in 3D
YESTERDAY! :D
$0.00! DAMN AWESOME~
There was this huge ass Transformers 3D advertisement board outside the cinema :O
Of course must take a picture with it!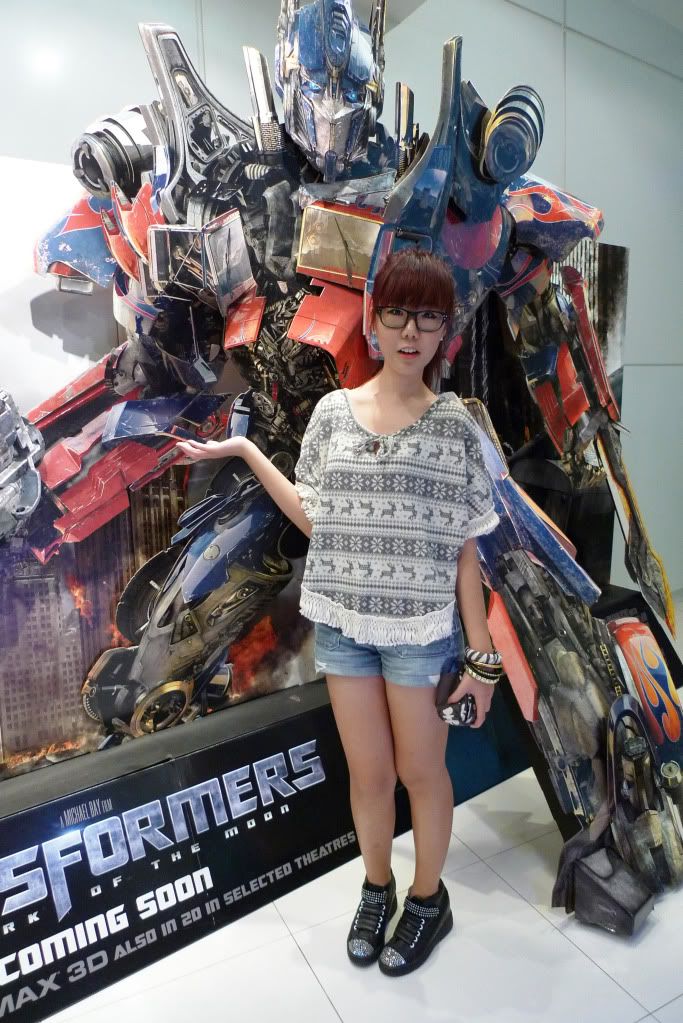 Ya lah I look retarded standing next to something so cool :(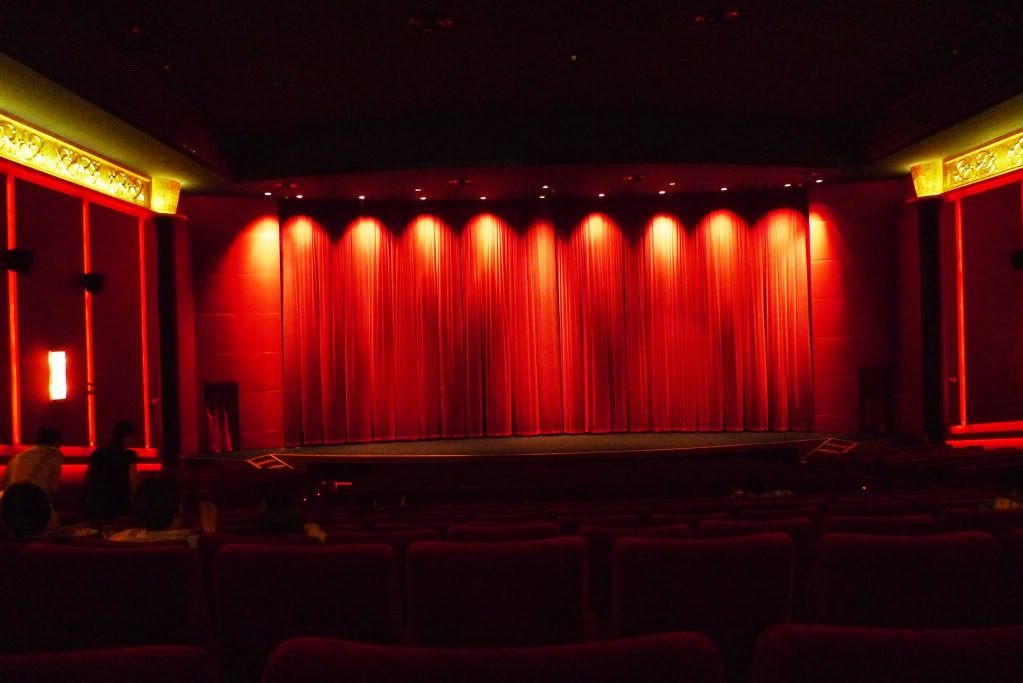 The event was at The Cathay's Grand Cathay.
Man, that place is HUGE & grand! Like some concert place *.*
I really loved the interior design. Do you? :)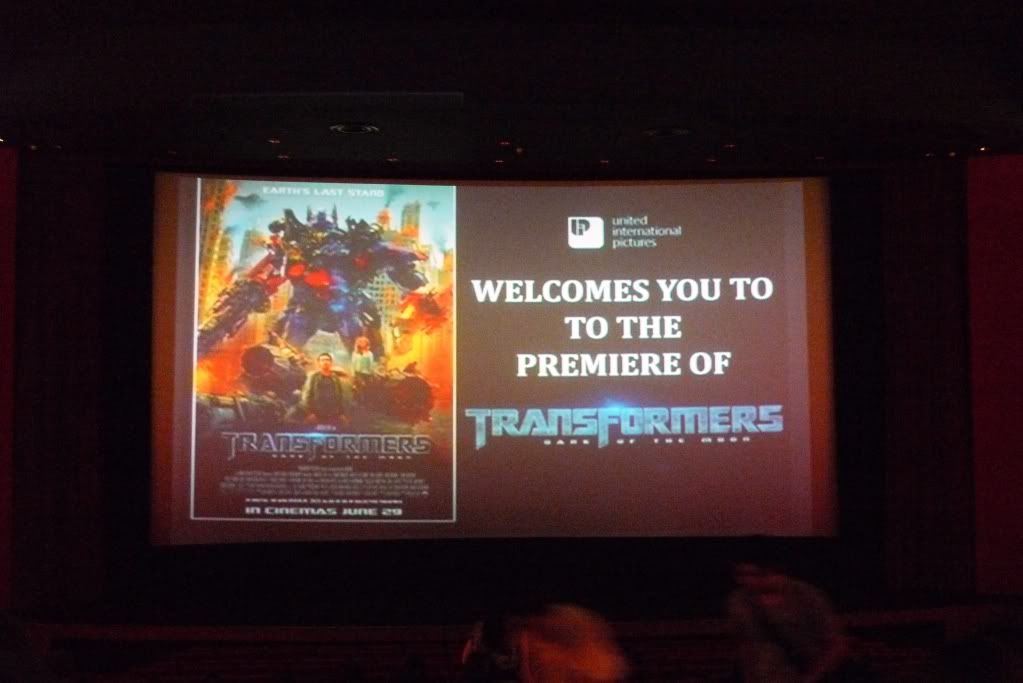 I felt so excited like a little kid when the curtains opened & the screen flashed this!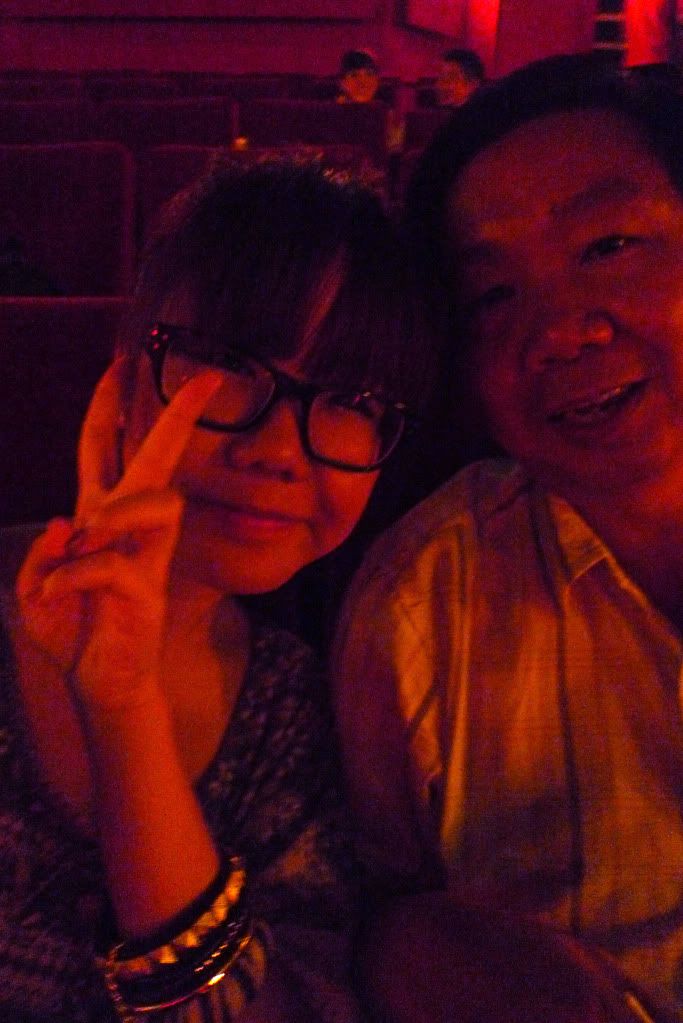 Went to watch the awesome movie with none other than my awesome tech geek dad!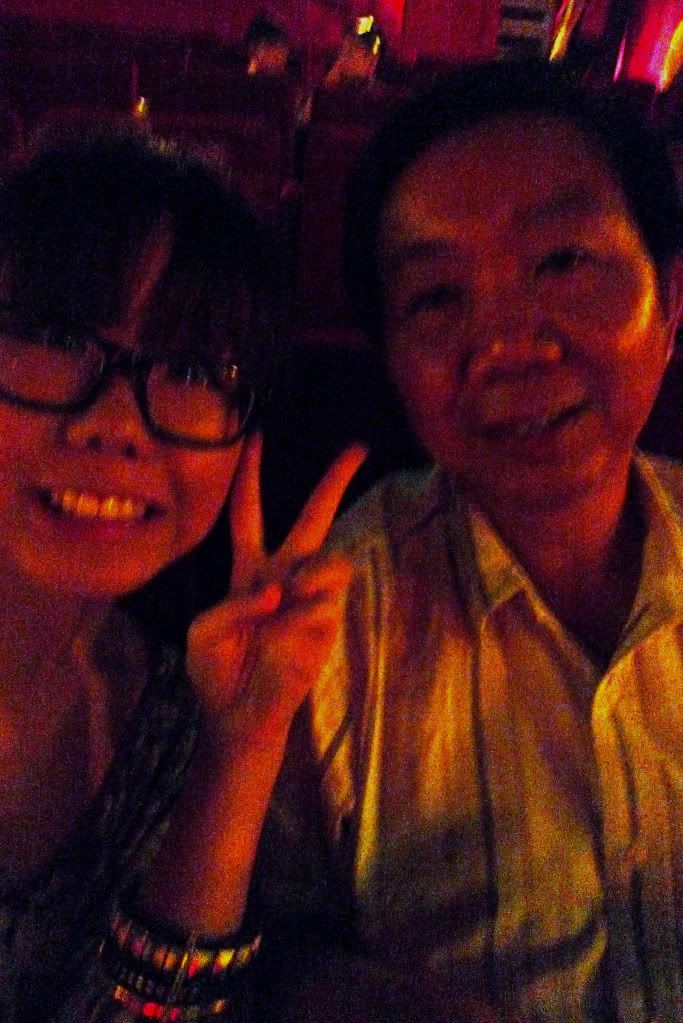 My mum said that it's as if a uncle is bringing a little girl to go shopping =.=
My 3D glasses!
I have a love-hate relationship with them.
Love
, because OMG THEY LOOK SO STYLISH, I FEEL LIKE BRINGING THEM BACK HOME! I wonder how the lenses were made to make that eye-popping effect! :D
Hate
, because I wear spectacles! Dear all the people who wear glasses, don't you just hate holding on to the 3D glasses throughout the entire movie!? They slide down all the time! >:(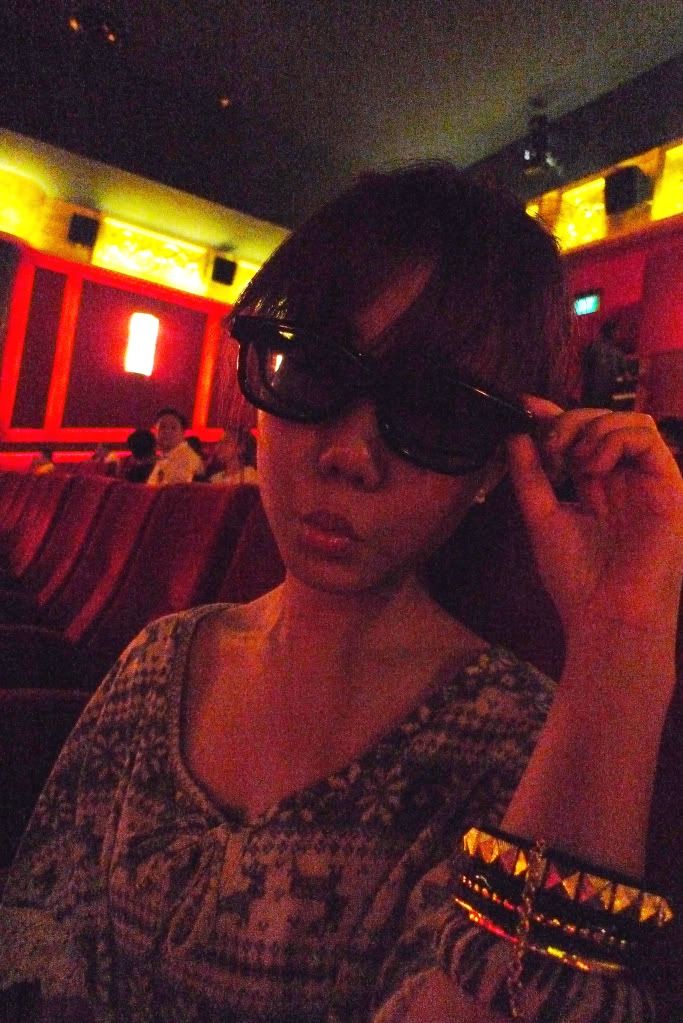 I look so cool right! RIGHT!?
Alright, I admit I look stupid wearing two glasses -.-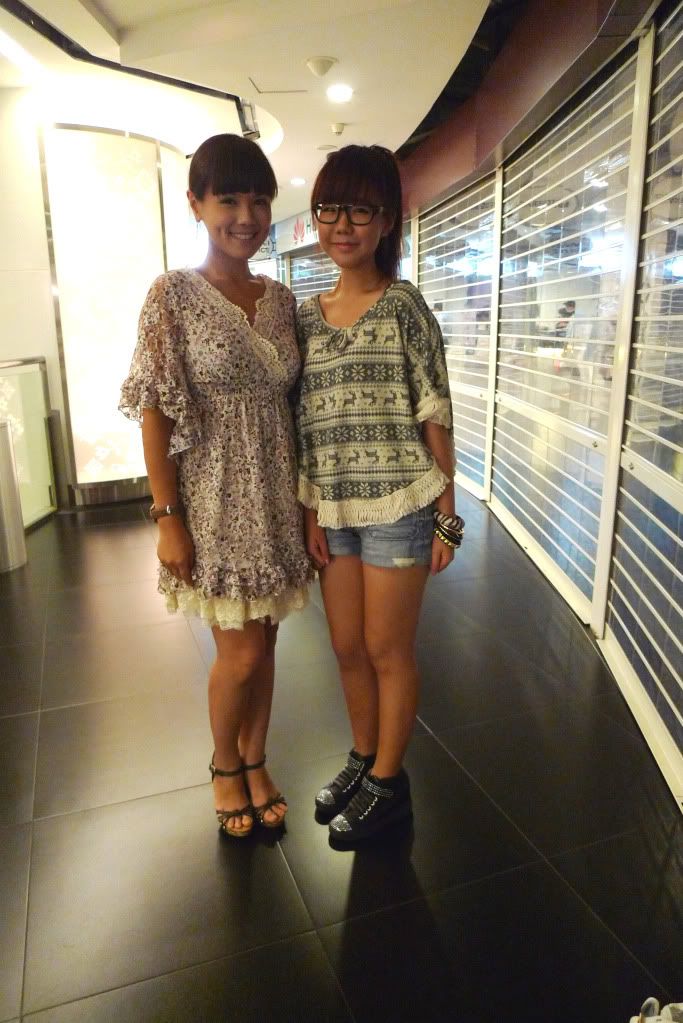 When the show ended, both my dad & I were dazed~ Best thing was, my super blur as I dad couldn't find where he parked his car!
While searching, we coincidentally bumped into the very pretty & well spoken Silver! *insert star struck expression here*
I felt like I embarrassed myself, because I couldn't control how I talk. I don't know how, but I think I spoke in really broken English & I sounded really weird :(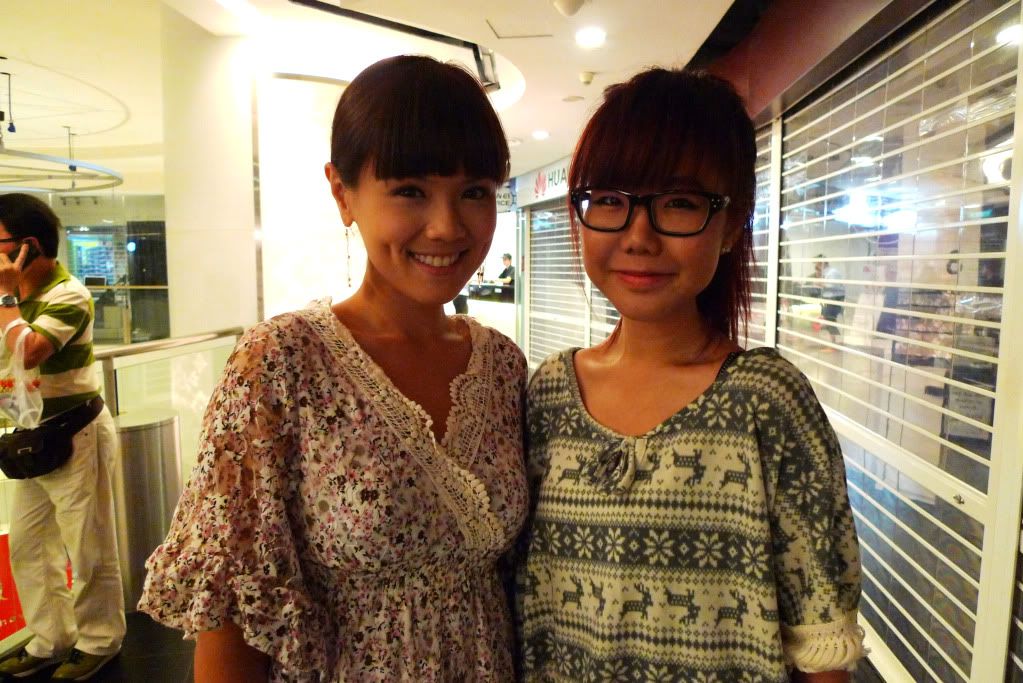 Love her dimples! It's unfair how people with dimples automatically look really good.
I saw this outside the movie theater.
As a curious little girl (more like #auntie), I went to check it out!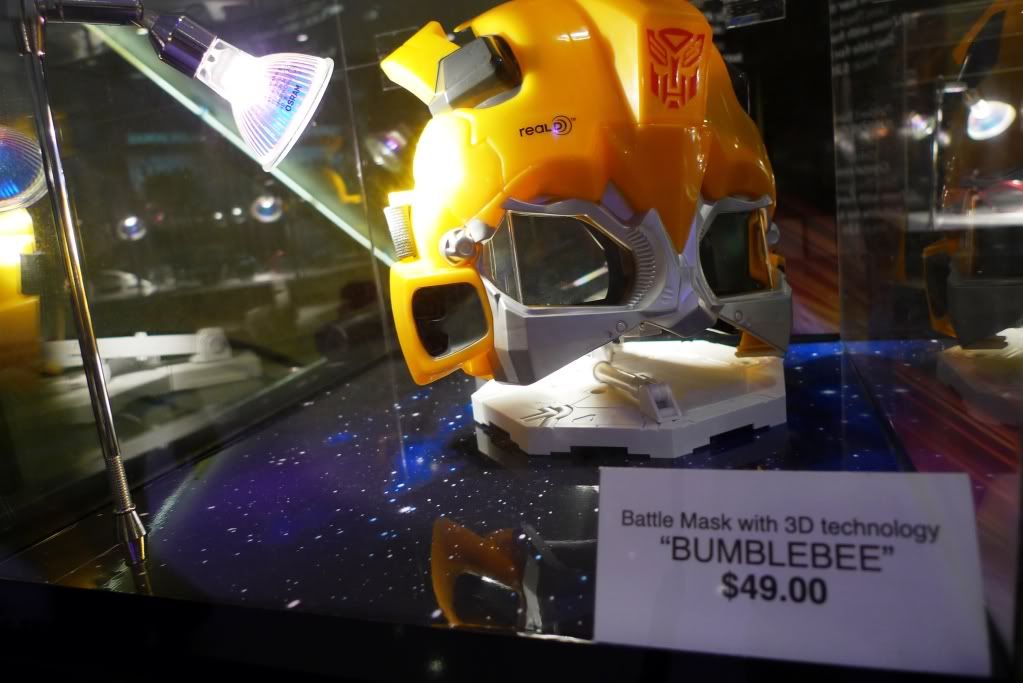 ":O:O:O:O:O! BUMBLE BEE'S BATTLE MASK! THEY HAVE THE 3D THING THAT COMES TOGETHER WITH IT!"
Awww, I love Bumble Bee! It's so cute! Plus yellow's kinda like one of my favourite colours.
But too bad for me, I don't have money *oops!* #foreverbroke #spendthrift
"Wah what is this, blue blue one~"
Optimus Prime's Battle Mask!
It's such a nice & responsible transformer :) Helps that it's blue, my favourite colour!
Truthfully speaking, I've never watched a single Transformers movie before.. I mean, it's a boys kind of show about robots, what's so nice about that, why would I be interested? -.-
However, after the movie,
IT CHANGED MY MINDSET!
Well, I'm kind of a boyish-girl after all, so.
As someone who's more into comedy & romance films.. I've got to say, gosh,
IT WAS REALLY AN AMAZING MOVIE!
The effects were just mind blowing awesome. You
HAVE
to watch it in 3D to enjoy the movie to the maximum!
Actually, I'm kinda scared of all my machines & the sport cars I see now.. What if they transform into something!?
The male lead was cute, the female lead was really stunning, with a to-die-for-figure (damn it! Is she even human!?) I found her lips a tad too pouty though.. Ok, so seriously, WHAT IS THERE NOT TO WATCH!?
The only down part was that it gets too violent sometimes, so I don't really recommend little kids to watch it. & there were parts that were kind of draggy; but who cares, really.
Transformers 3: Dark of the Moon is showing in all theaters from 29 June 2011.