Are you Singapore's fastest?
July 27, 2011
Puma and Youth.sg held an event at Ngee Ann Polytechnic this afternoon in search of Singapore's fastest runner!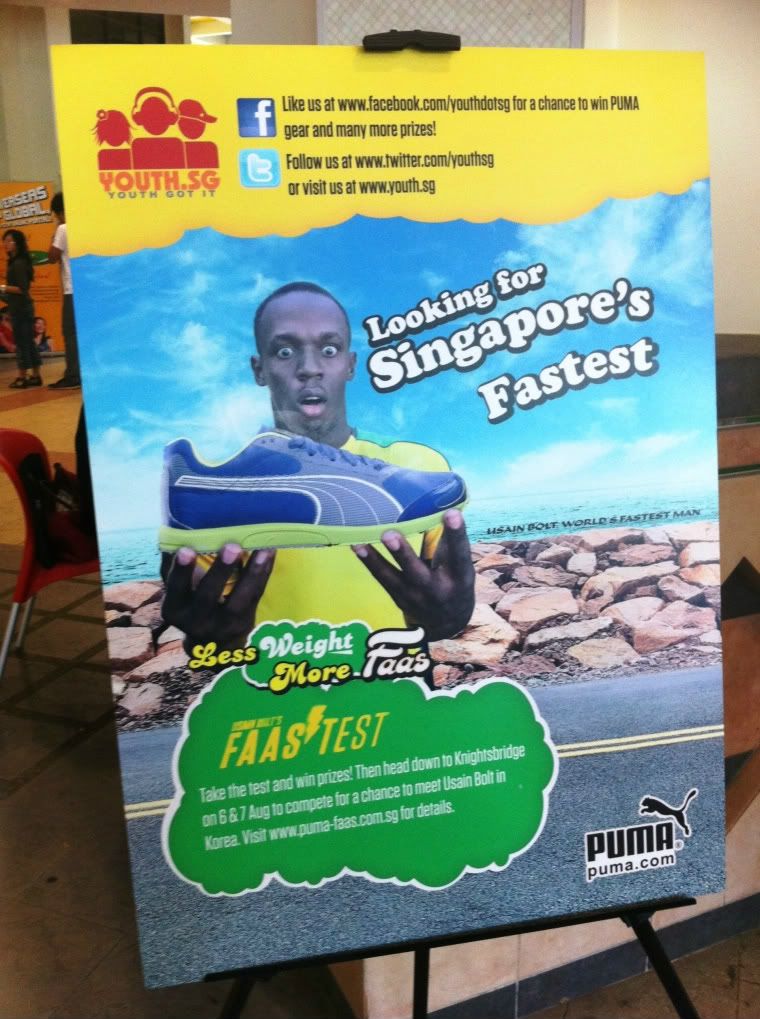 Students were to put on the latest Faas shoes to feel the lightness of the shoes, then run on this mini track with it!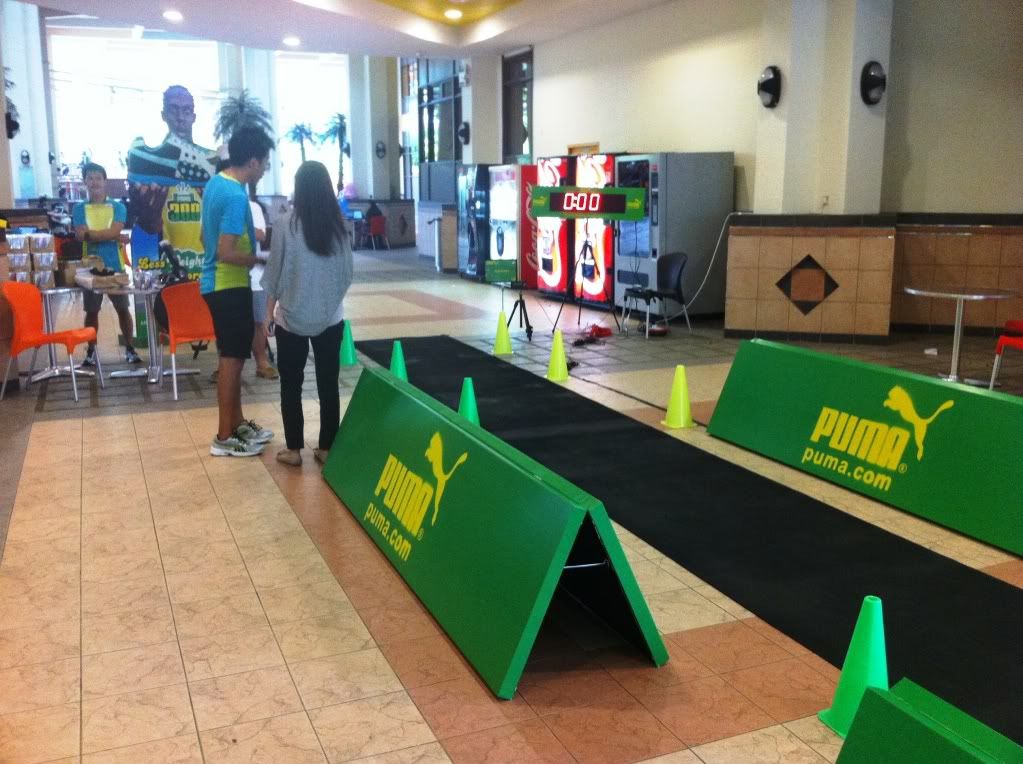 There was a electronic timer to keep track of all the participant's timings.
Fastest that I saw was 2.10 seconds! :O
The people who took part were mostly guys. I only saw 1 girl who tried it out!
YOU GO GIRL! GIRL POWER!
So, you might be wondering.... What is this Faas thing about?
It's a light weight shoe that'll make you run so much faster! Seems interesting, doesn't it?
Time to start exercising!
For more information on Puma Faas, visit http://www.puma-faas.com.sg/