Hokkaido Fair @ Takashimaya Shopping Centre
July 28, 2011
Seems like it's the Month of Japan here in Singapore!
Remember my post about the Summer Hokkaido Food Fair at Tampines Mall? (Click
here
.)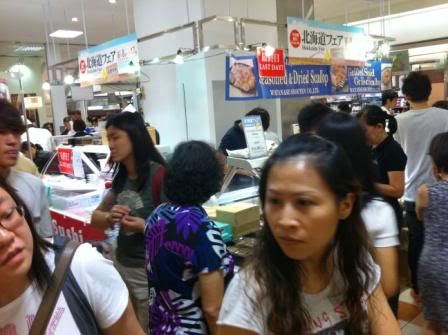 Well, was shopping around Takashimaya Shopping Centre with the mum, when we chanced upon another Japanese food fair happening at the basement.
There were lots of yummy food there, but we only got these really yummy cream puffs as we were really full from our lunch! :(
Strawberry syrup on the left, Matcha one on the right.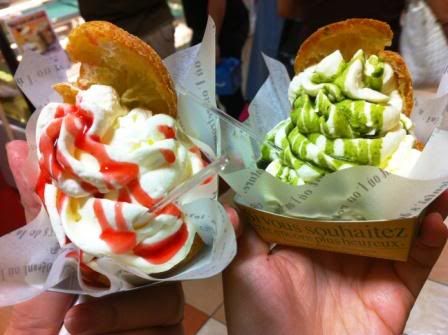 The cream was really, really fresh! Oh well, it's expected. Food from Japan are always sooo yummy. Om nom nom~
I never felt a tinge of guiltiness when I ate it. Normally I will when I eat creamy stuff, because normal creams have that tastes that makes it feel.. Fattening.
That's all. Stay tuned to this page! :)