McDonald's 1-for-1!
July 13, 2011
YAY! McDonald's 1-for-1 offer is back again.
This time round, it's the new CHOCOLATE MELTS!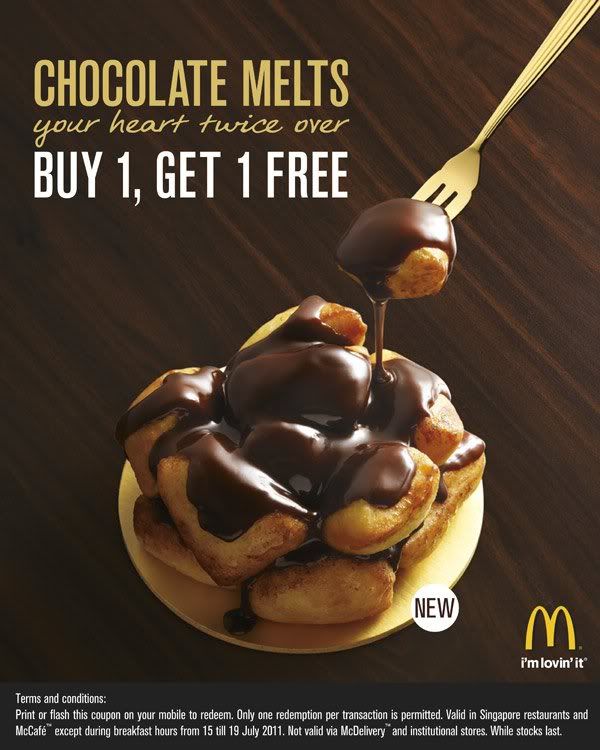 I haven't tried it yet; can't wait to. Judging by the looks of it, it sure looks yummy!
Just found out about this, so I thought I'd share it with you guys.
Simply print out or flash this coupon from 15-19 July at any McDonalds to enjoy this offer :)