Ayumi Hamasaki ARENA TOUR ~NEXT LEVEL~ in 3D
September 28, 2011
Hey guys! So after Simone Legno's autograph session, Christina and I headed to Marina Square to watch Ayumi Hamasaki's 3D concert at GV Marina~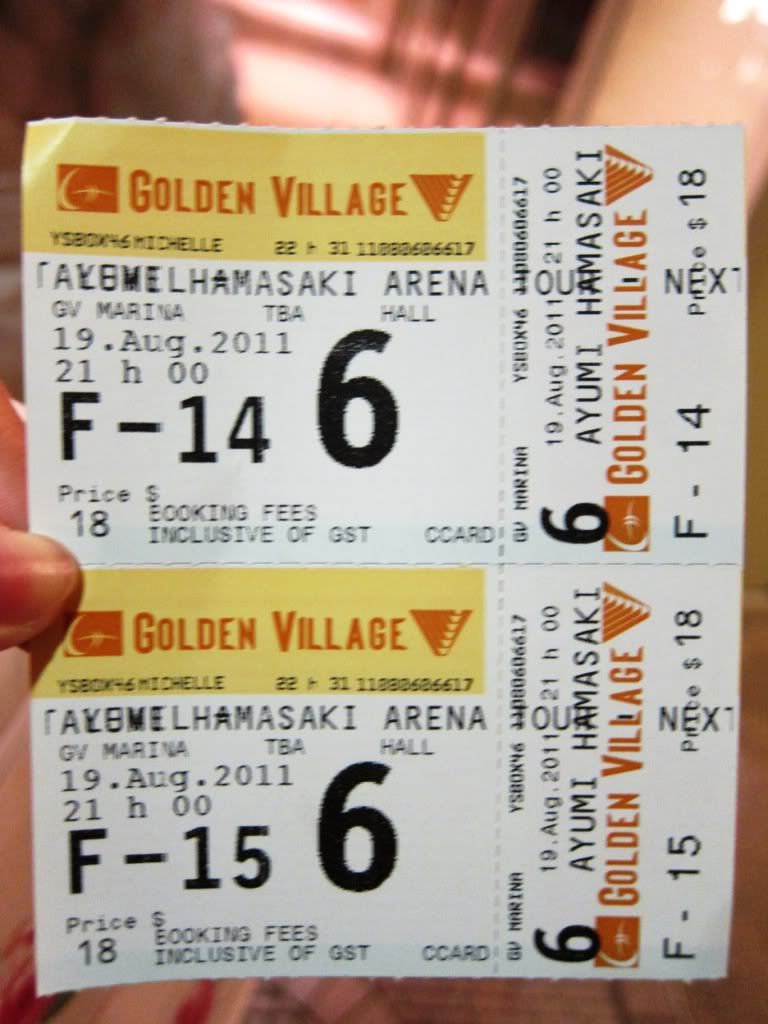 I think nobody really knows about this, but I'm a fan of Ayumi!
I remember the one & only time I went Japan was a few years ago. The first thing I asked the tour guide was to bring me to the nearest CD shop to buy her latest album!
I still remember the album was titled 'Fairyland'. That was my very first Ayumi Hamasaki album; I previously downloaded her songs online *oops* ;X
Fast forward to many years later, damn, she still looks so young & sings so much better! Whenever I go to Kinokuniya, I'll buy magazines that she's featured in. You've got to admit that she's stunning; with her good fashion sense, dolly face and amazingly huge eyes.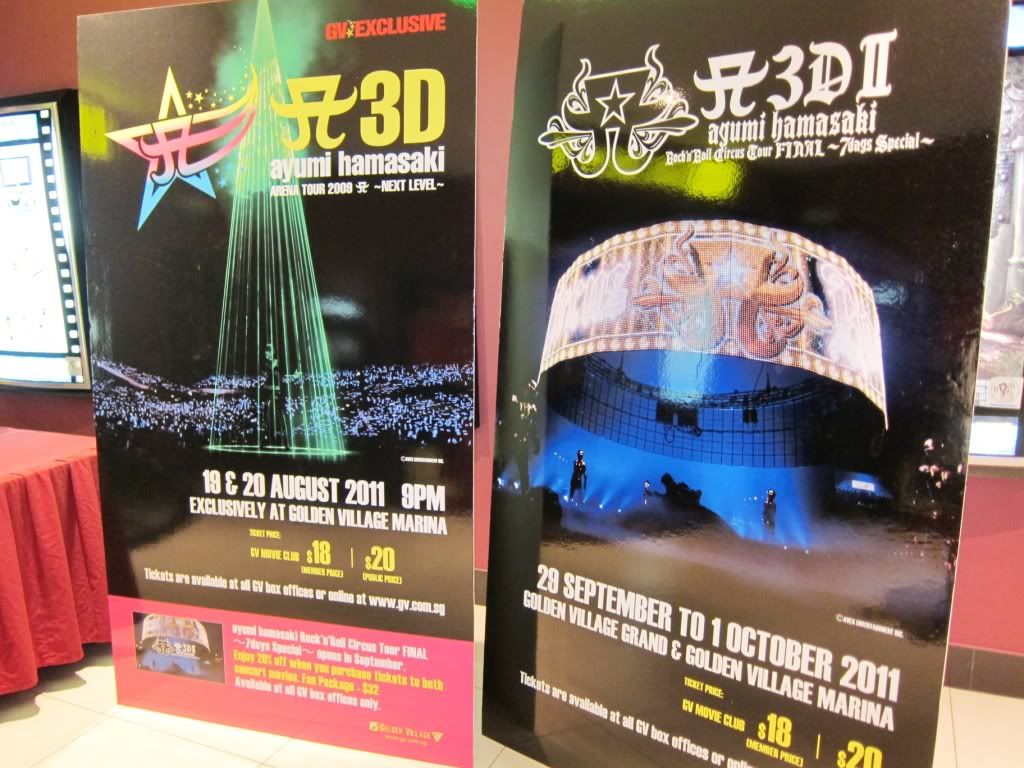 The one we watched was on the left. My heart felt a bit painful because the ticket costed me $18..... But it was money well spent & I enjoyed the show tremendously. She was sooooooo cute! *acts cute with high pitched voice and peace sign*
From
source
:
The 3D recorded live concert was released in Japan nationwide from August 28th, 2010 to October 15th, 2010 at 81 sites in total. ARENA TOUR ~ NEXT LEVEL~ was held in 12 cities between April and October 2009 (7 months). 35 arena-level stages were performed to 300,000 fans in total, and Ayumi's concert performance was recorded in 3D for the first time and was edited for theater distribution purpose.
Ayumi's spectacular entertainment show with many super hit songs and pop as well as colorful costumes can be fully enjoyed at the movie theaters in 3D/5.1ch audio as if you are at the actual concert venue. Alive scene in 3D, great sound and performance details can be closely observed. Reach out to Ayumi at the screen! This is a new entertainment you cannot experience anywhere!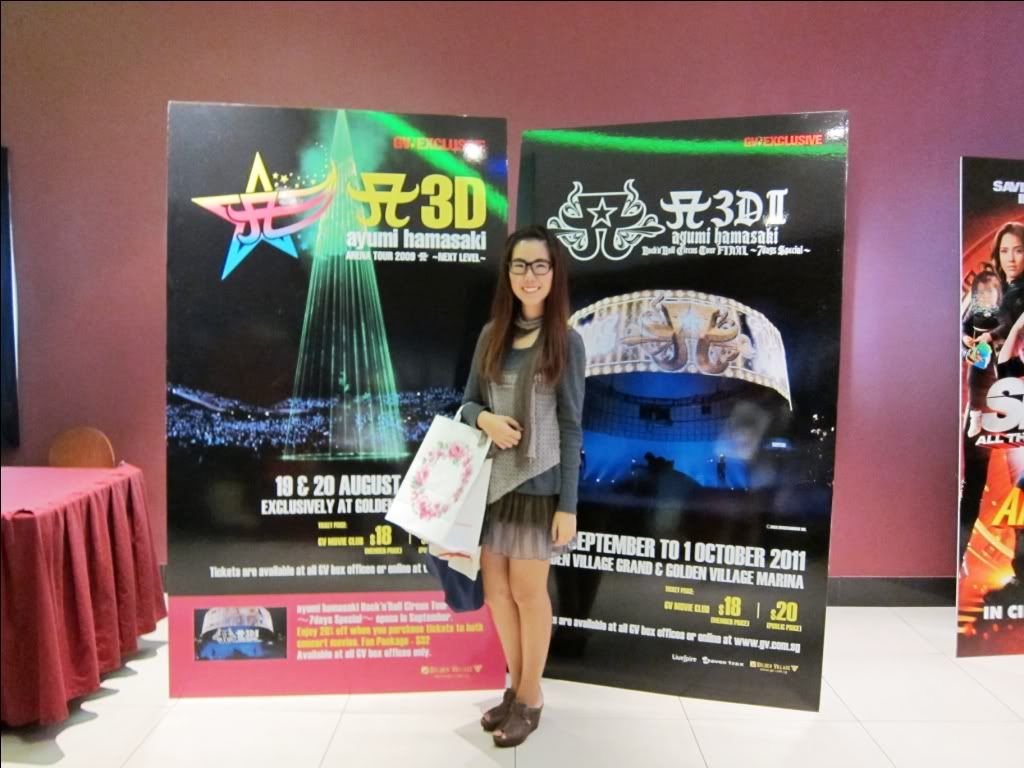 I won't be watching watch the ROCK 'N' ROLL CIRCUS TOUR FINAL, so those of you who are, tell me if it's good alright? :)
Oh yes...... I spotted Super Junior's Super Show 3 in 3D poster board!
'Kissing' Kyuhyun, my bias xP
Didn't watch it because it's sooooo expensive, and I've already been to their Super Show 3 concert in Singapore earlier this year. You can read about it here:
http://iisjong.blogspot.com/2011/02/super-show-3.html
Life's good! :D