When Simone Legno came to Singapore.....
September 27, 2011
.... I went to 'stalk' him!
Simone Legno, designer of Tokidoki, was in town earlier last month.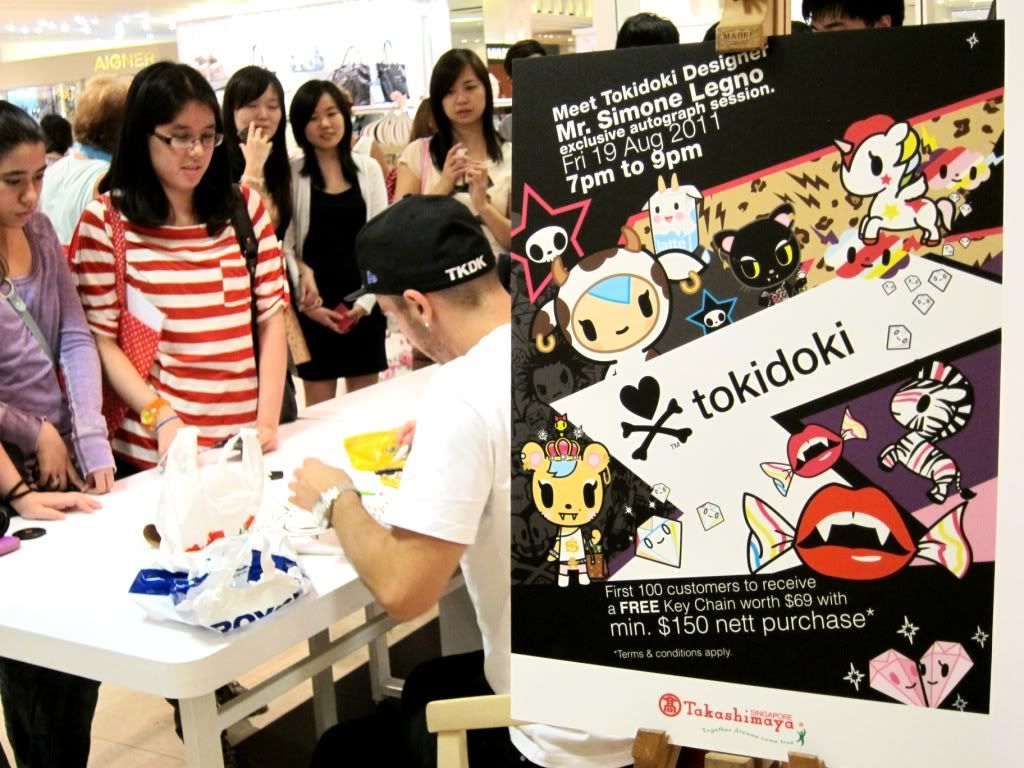 The autograph session was held at Takashimaya. I went down to check it out with Christina, who is a huge fan of his!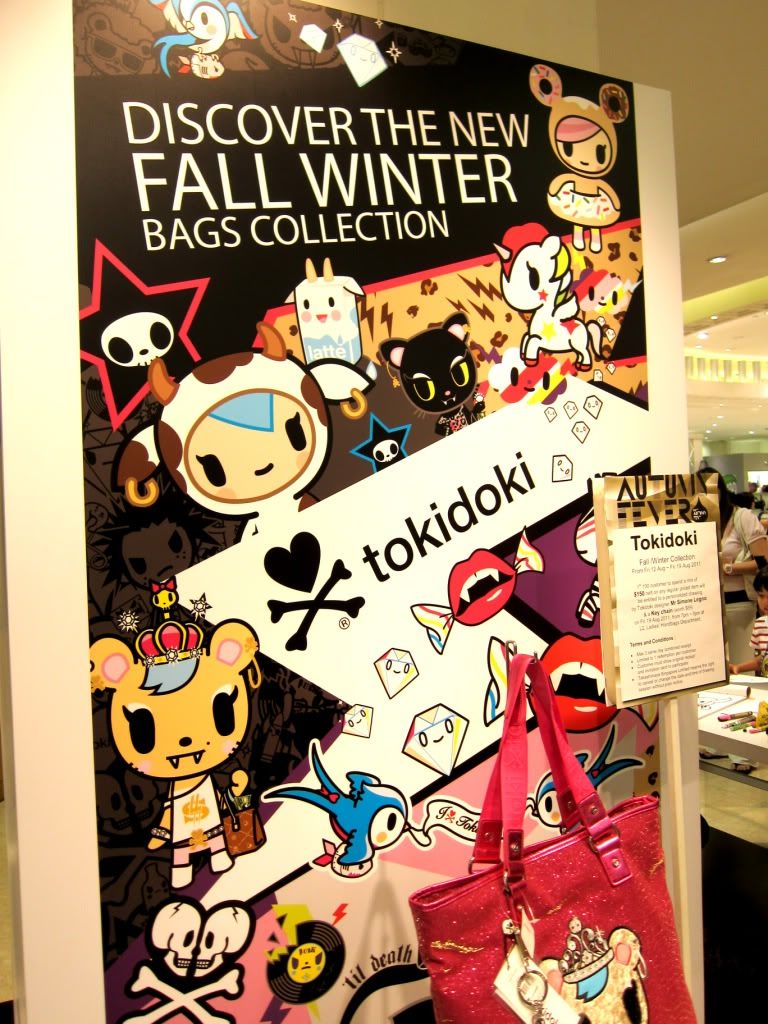 Check out these cute looking bags!!!!!!!!! I want to buy everything, but they're not cheap :'(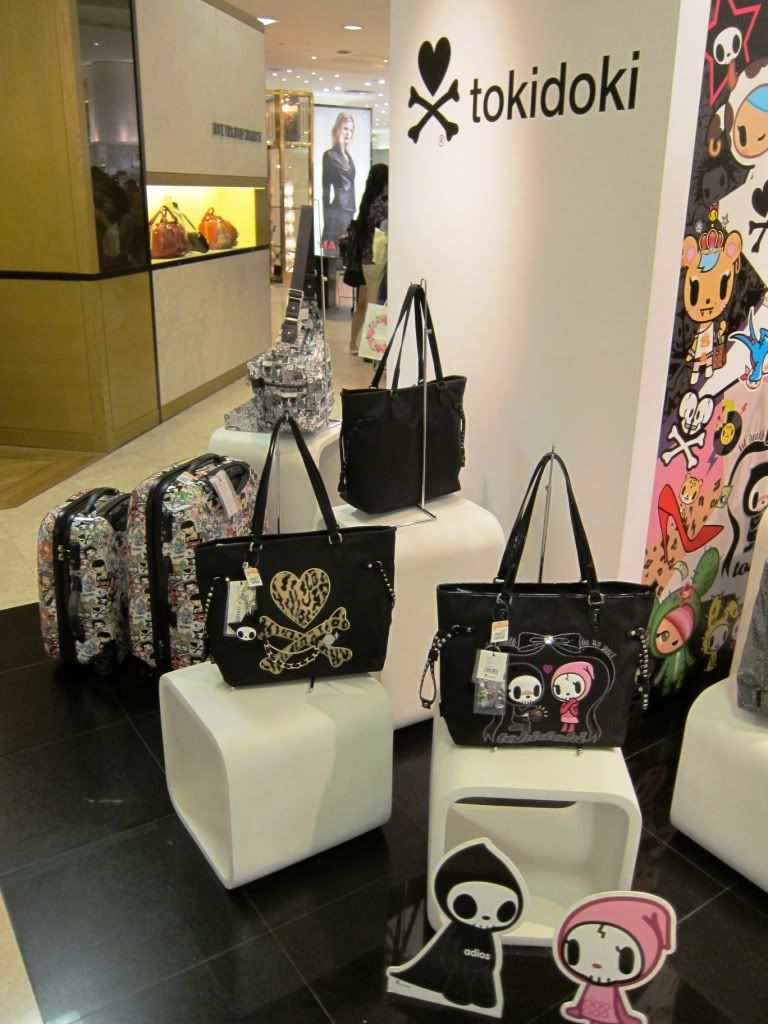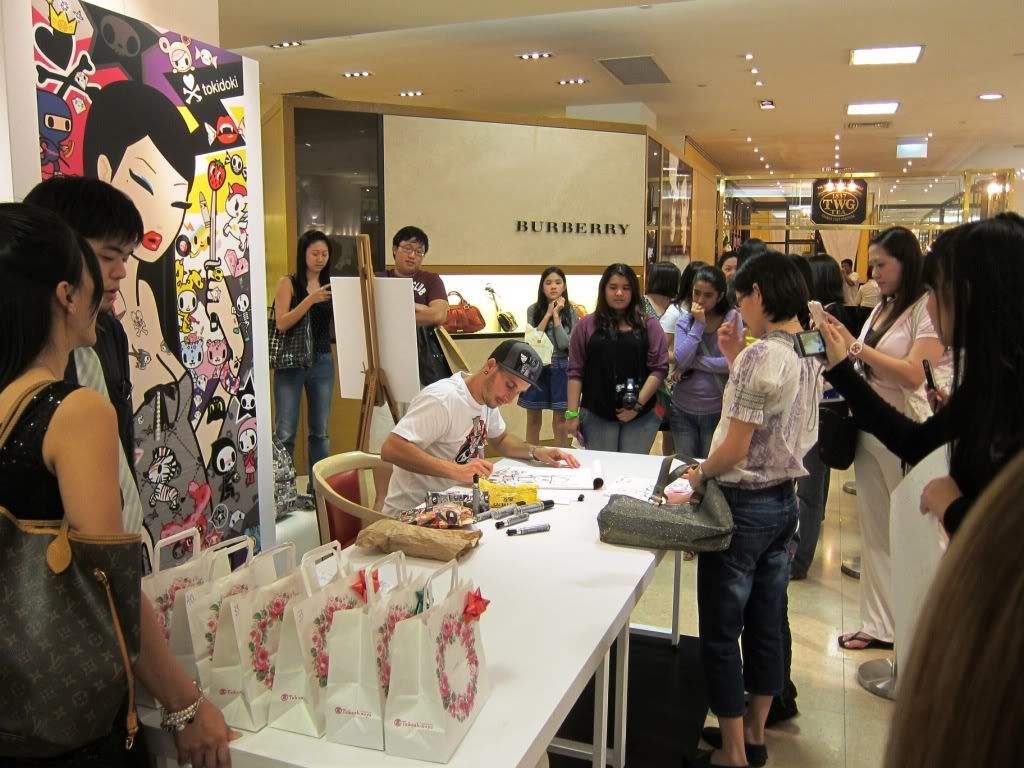 Look at the number of people who turned up! I didn't knew that he had soooooooooo many fans in SG :O
There were a lot of hardcore fans who bought / owned so many Tokidoki stuff. RICH PEOPLE, Y U NO SHARE WITH ME!? *angelic smile* O:)
I was amazed by his drawing ON THE SPOT! Freaking talented ; I felt like kidnapping him & make him draw cute tokidokis for me.
Amazing thing about him was that his hands don't seem tired after drawing for so long!
And yeah, this is mine! In a small notebook because I didn't purchase anything #paiseh
Me with the man himself! :D
I shamelessly asked him to draw me the rabbit on the big paper in the end :X
The day after that was the annual STGCC at Suntec City Convention Hall, where my 'stalking' journey continues. He's a really nice guy, with good looks to boot!
Look out for more updates! ^^