Singapore Toy, Game & Comic Convention 2011
October 31, 2011
Yes, I know. This event happened a good 2 months ago, in August.
I've thought of not blogging about it, but the event & pictures I took are so interesting, I can't even....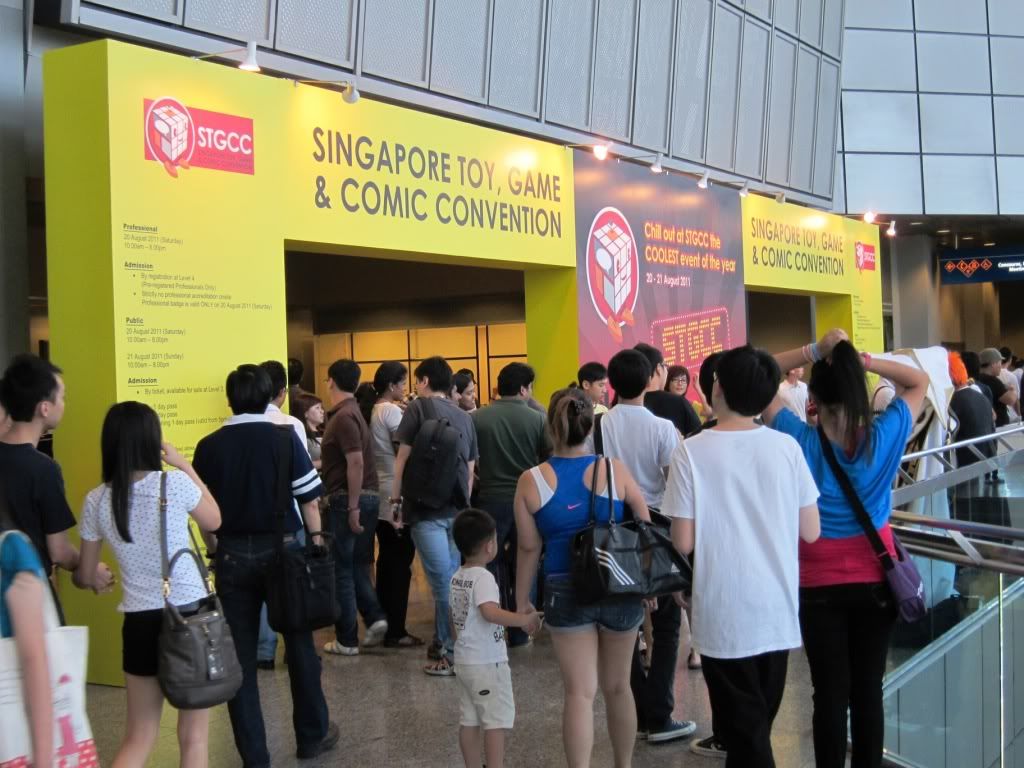 The theme for this year's STGCC is 'Marvel Heroes'.
Check out the massive crowd swarming in!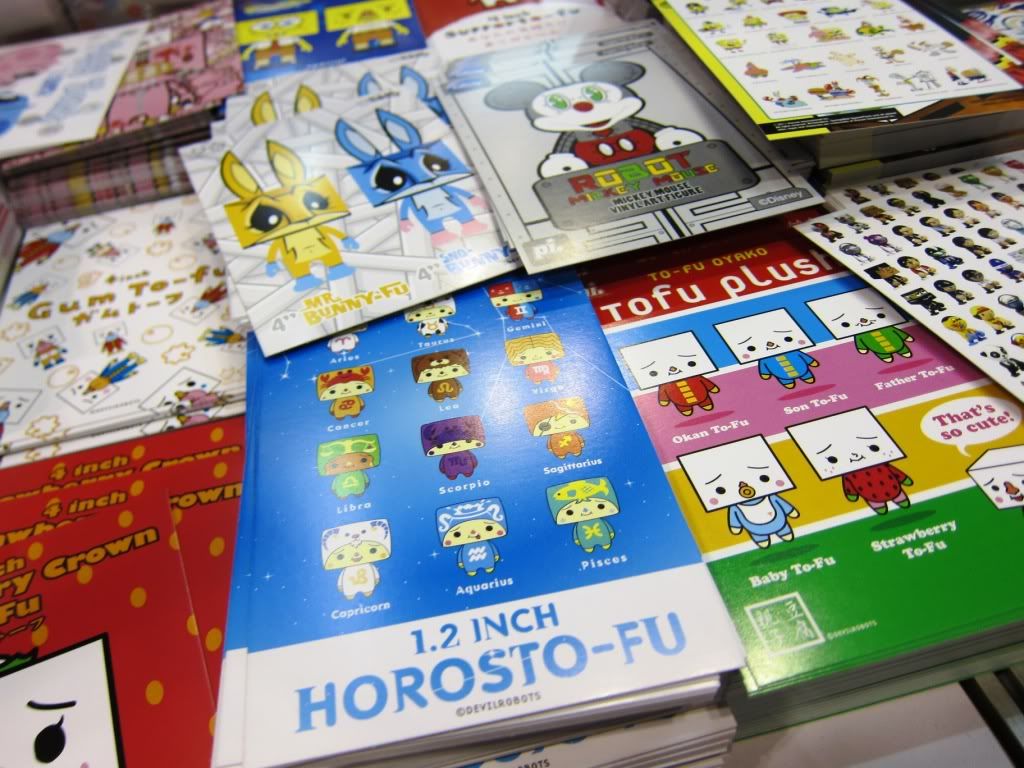 Grabbed one of each postcard, because they're too cute to resist! \(^ ^)/
Some of the highlights of the event (you'll love it, because I do!) :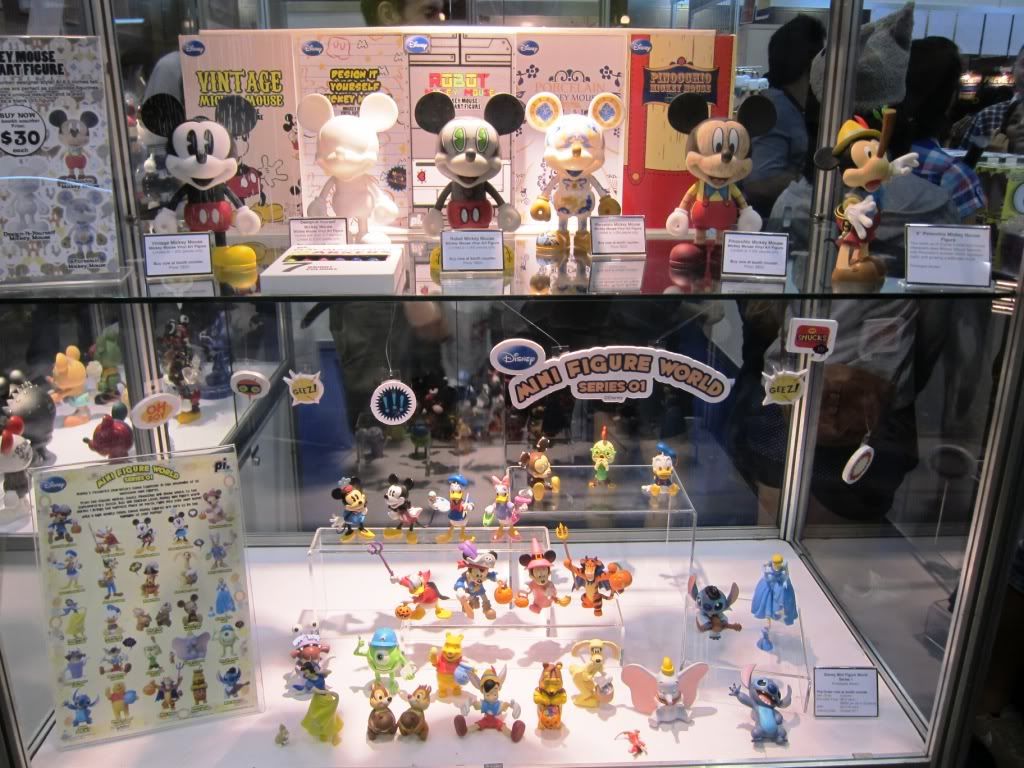 Mickey Mouse!
Care Bears!
To-Fu Oyako!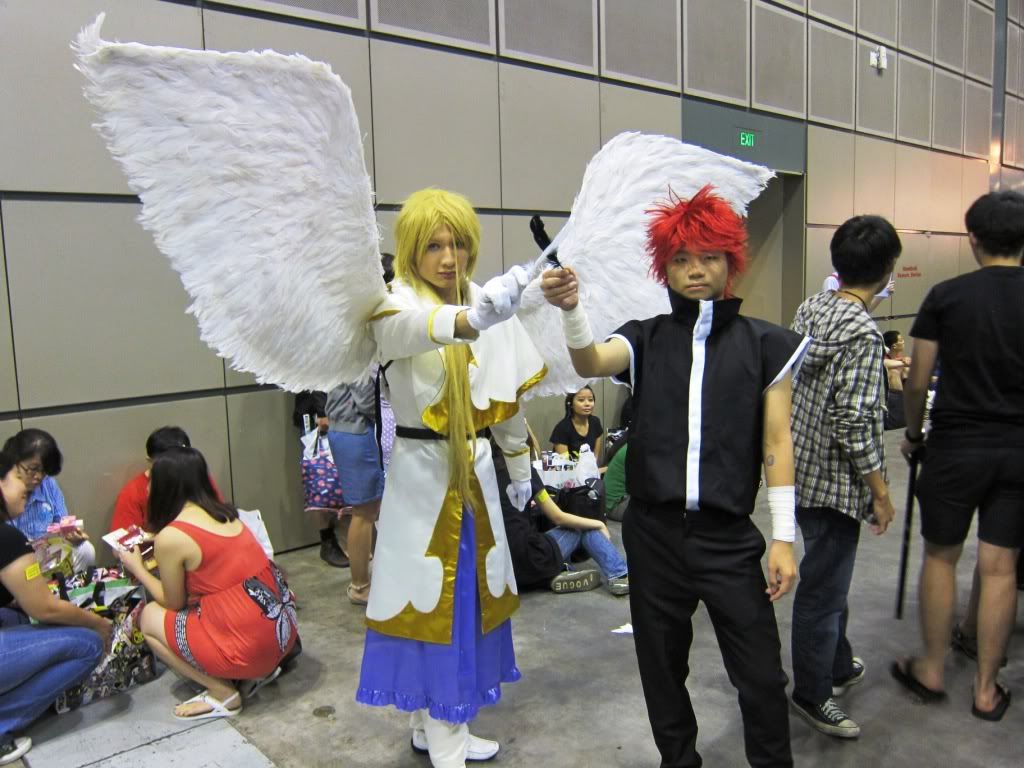 I like how this event is a mix of the Western and Japanese cosplay!
My favourite - Tokidoki! ( ̄▽ ̄)ノ_彡☆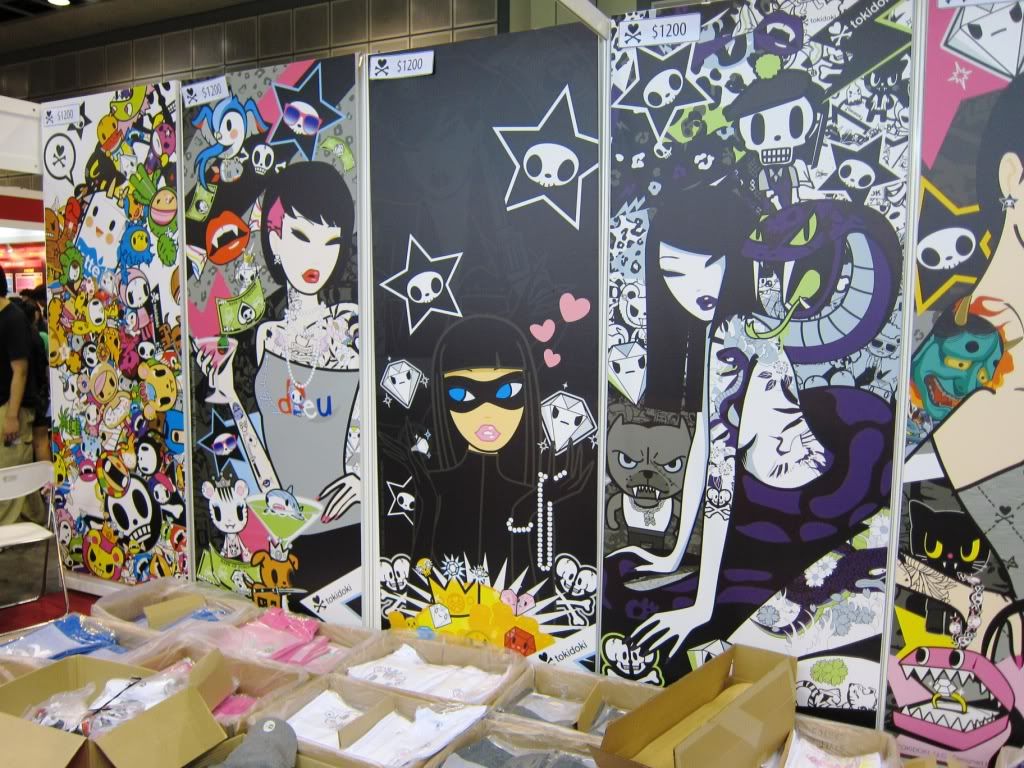 Check out the beautiful wall posters!
That's the artist for Tokidoki, the man Simone Legno himself!
HE'S SO CHARMING & FRIENDLY OMG!!! He actually bought food for his staff. Lucky them!
That's him autographing for someone.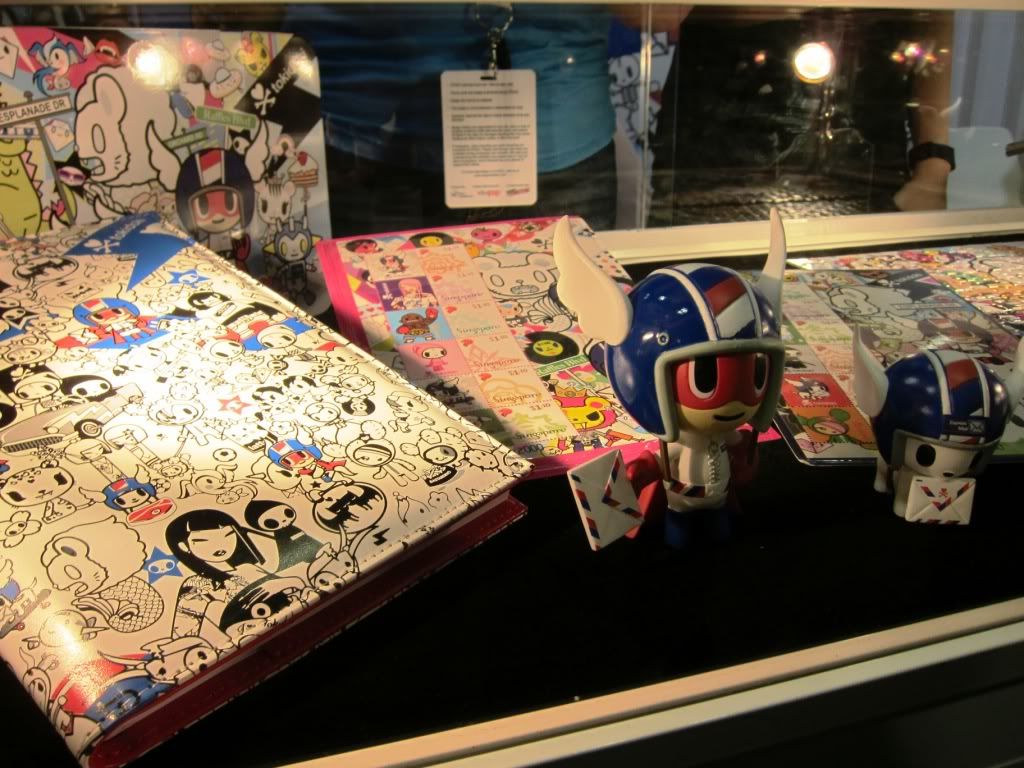 Tokidoki limited edition stuff for SingPost.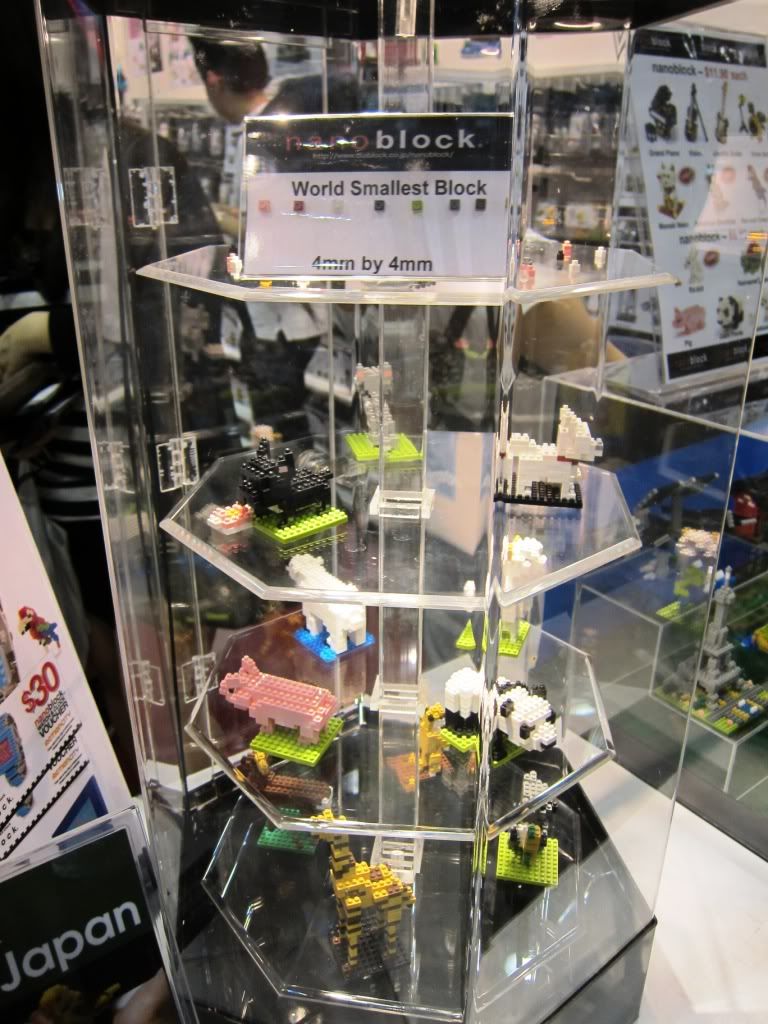 Nano block!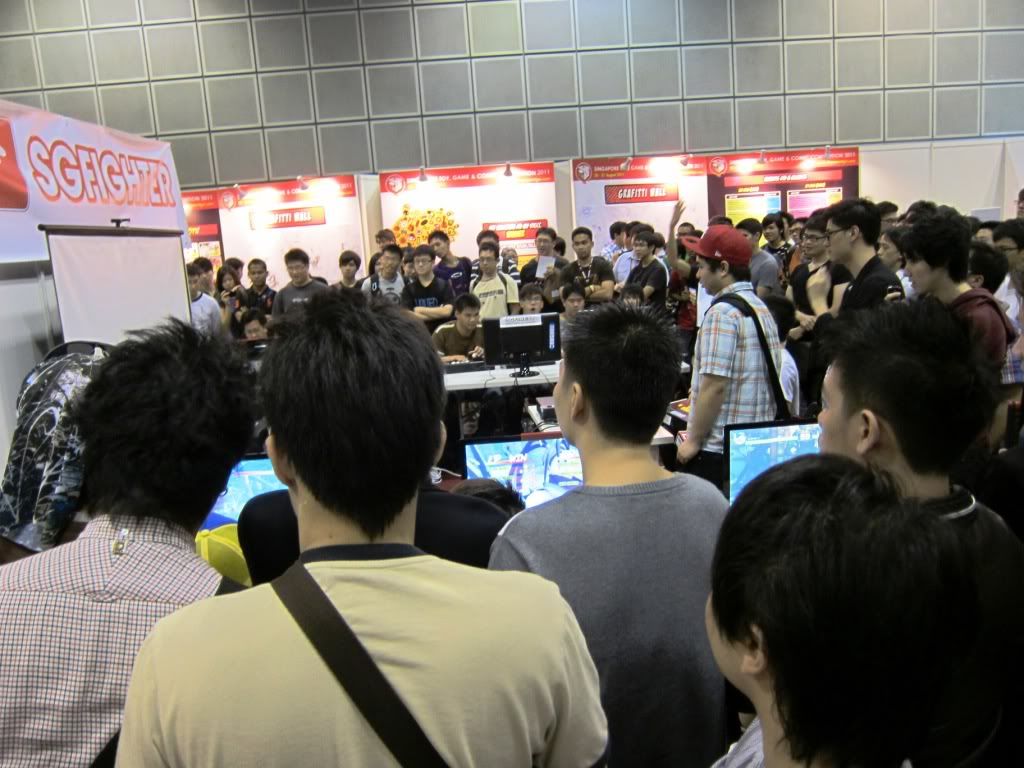 I think someone was singing here.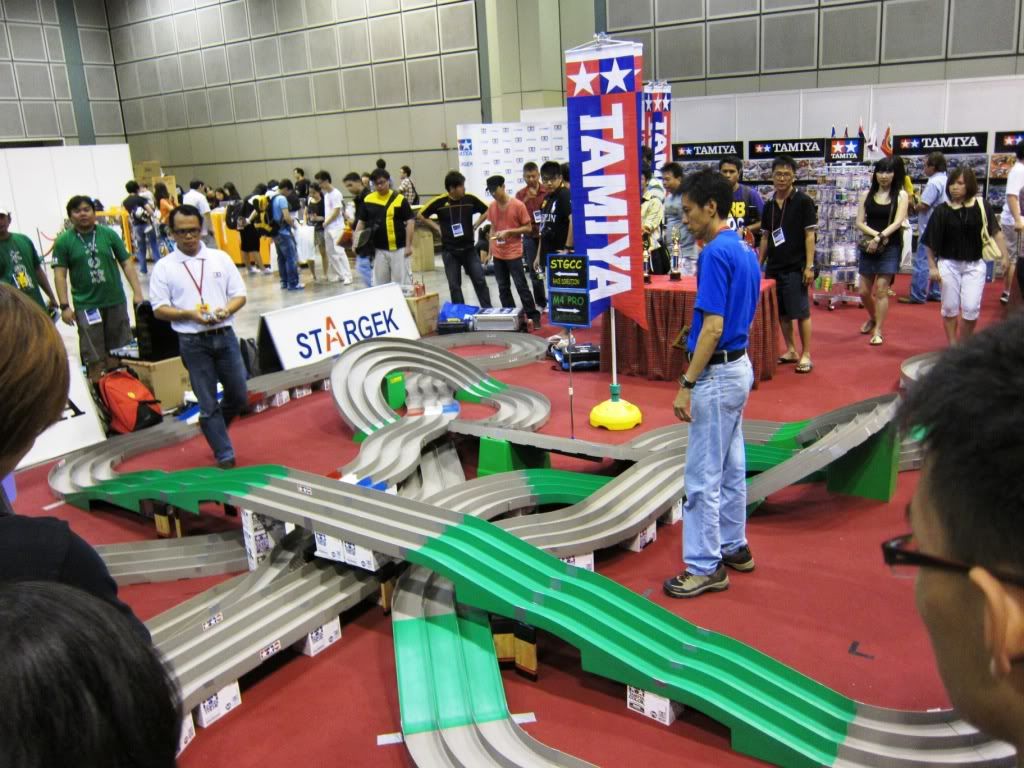 Aww! There're Tamiya cars! I still remember how into it I was during.. Primary School?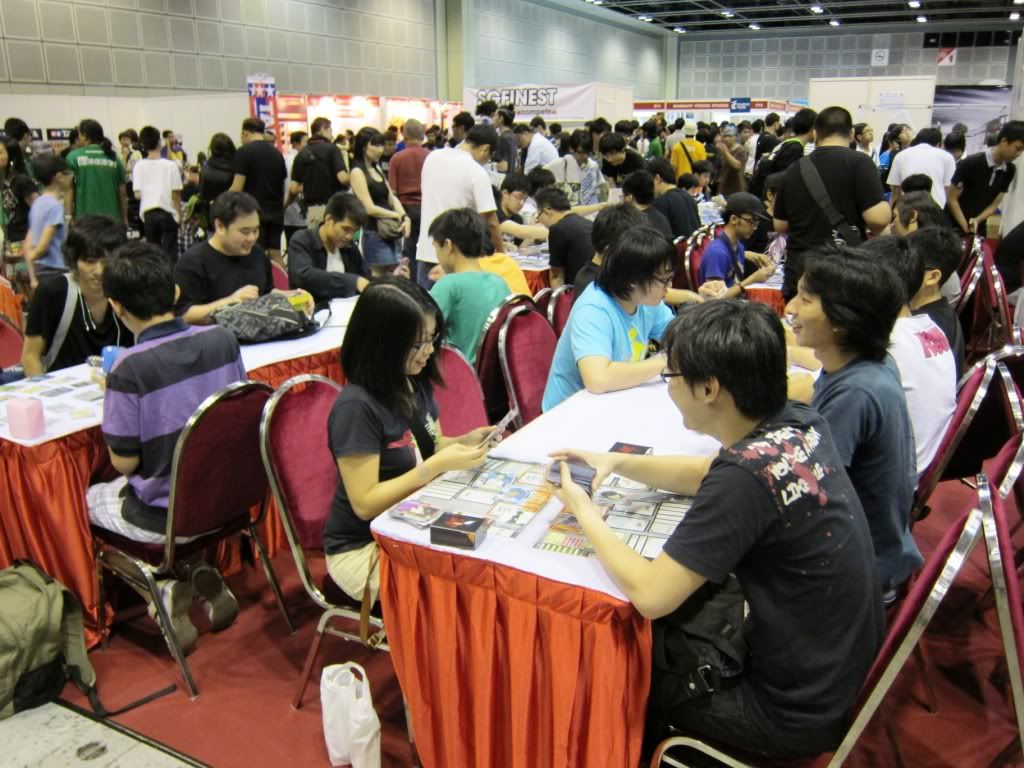 All the dual cards. Reminds me of Secondary School, coz the guys in my class dual every day.
Check out these kawaii headgear! I regret not getting one :(
If I'm not wrong, I think this is by a local designer?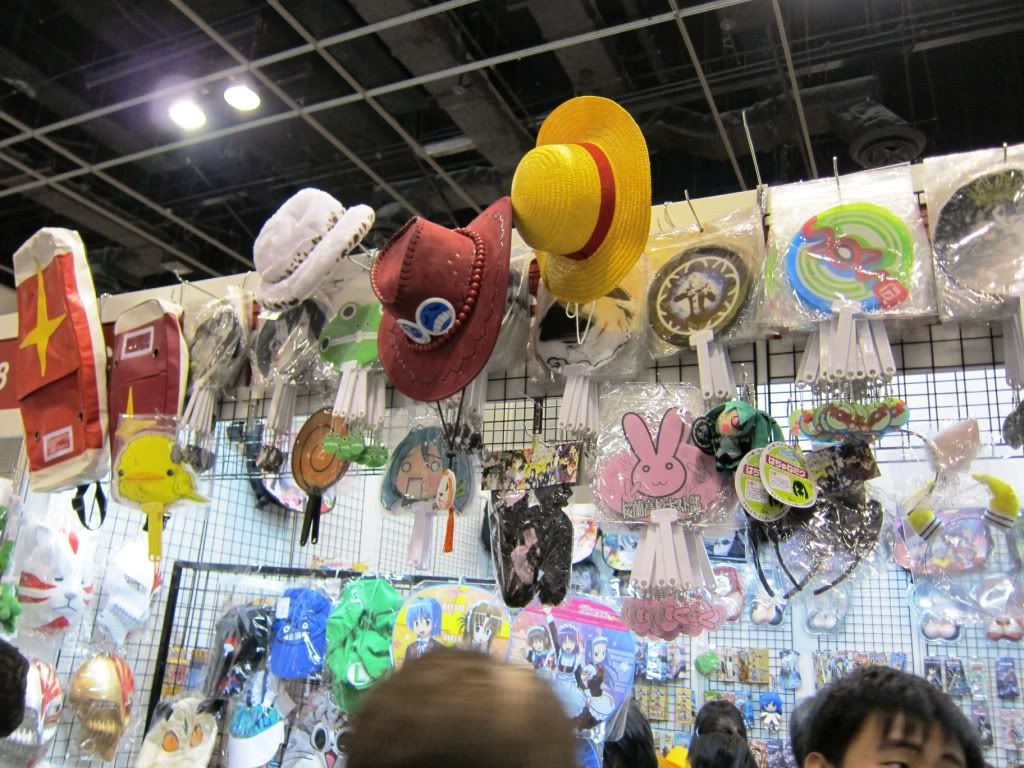 More kawaii headgear (*≧▽≦)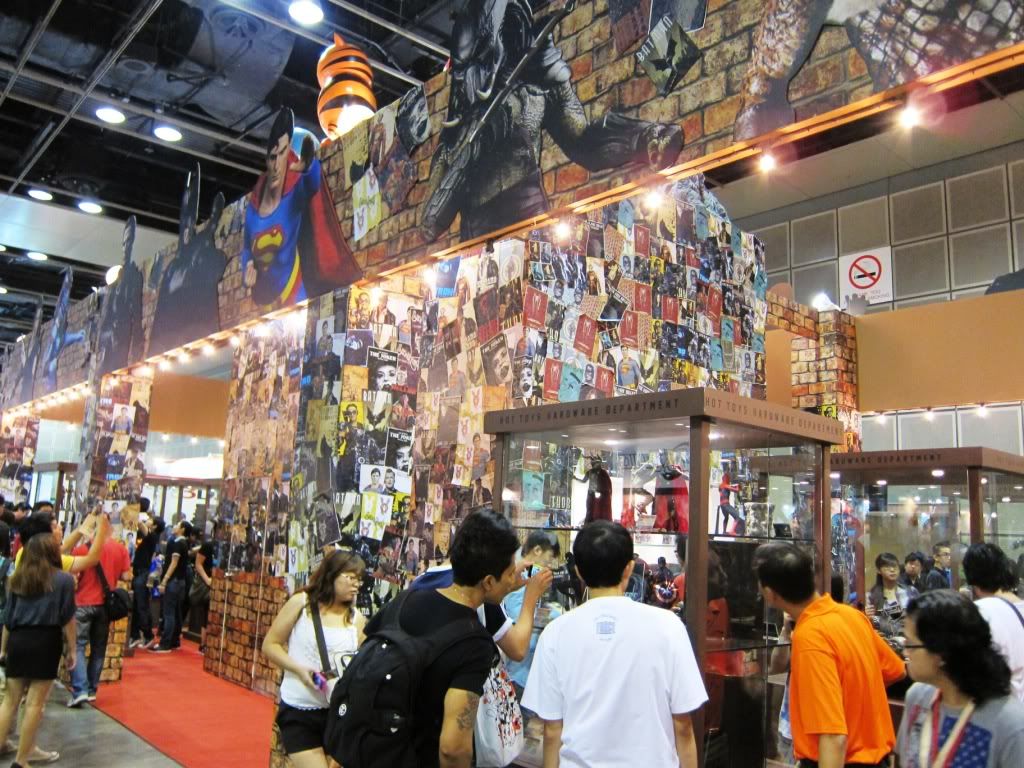 This whole castle-like area's filled with the Marvel Hero figurines :O
Captain America!
Batman!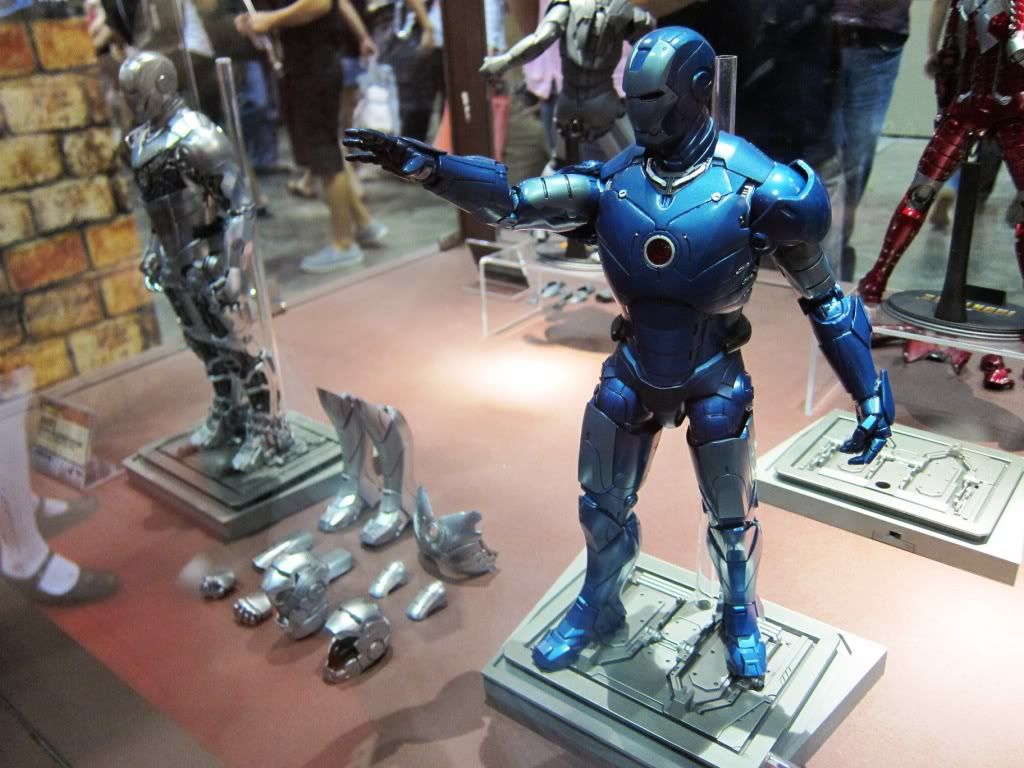 Iron Man!
Another Iron Man!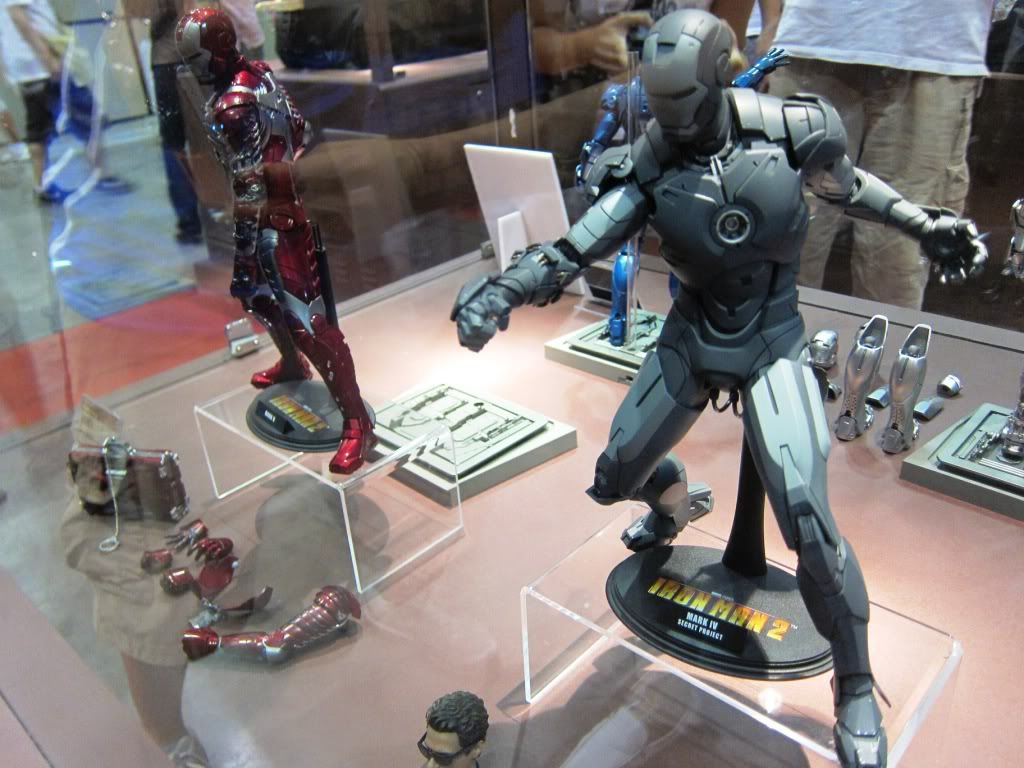 Lol so many Iron Man =.=
Superman!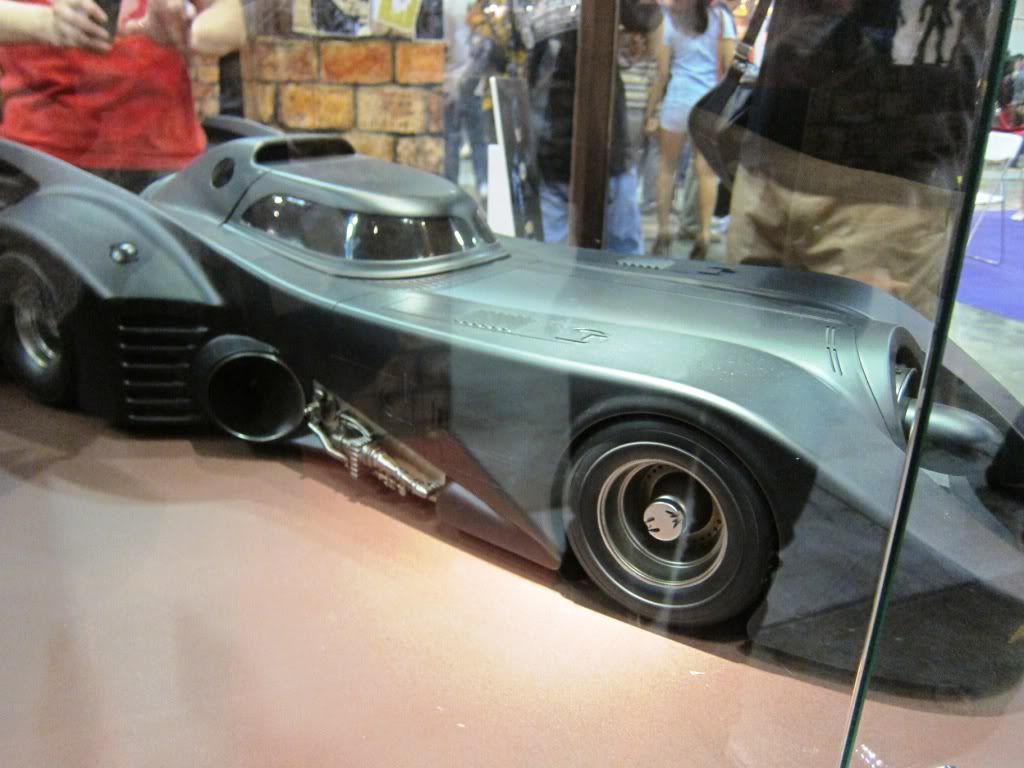 BATMAN'S CAR!!!
Iron Man 2 bad guy!
Green Lantern!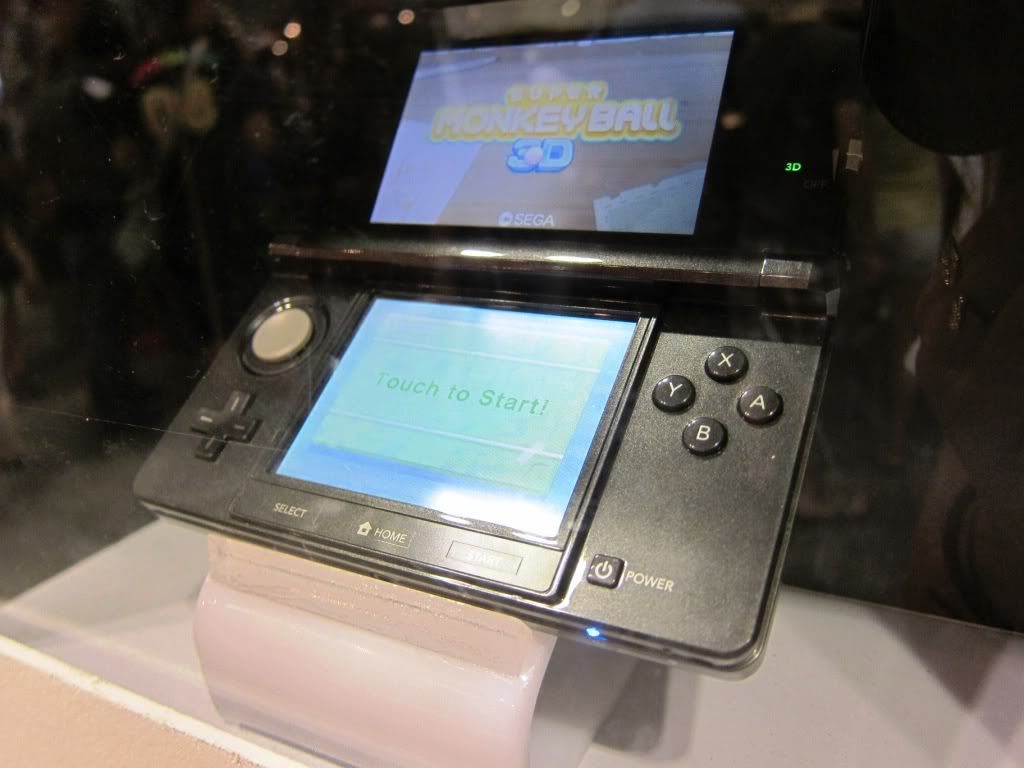 This was damn cool, it's the new gen of Nitendo DS - in 3G (w/o the glasses :O)!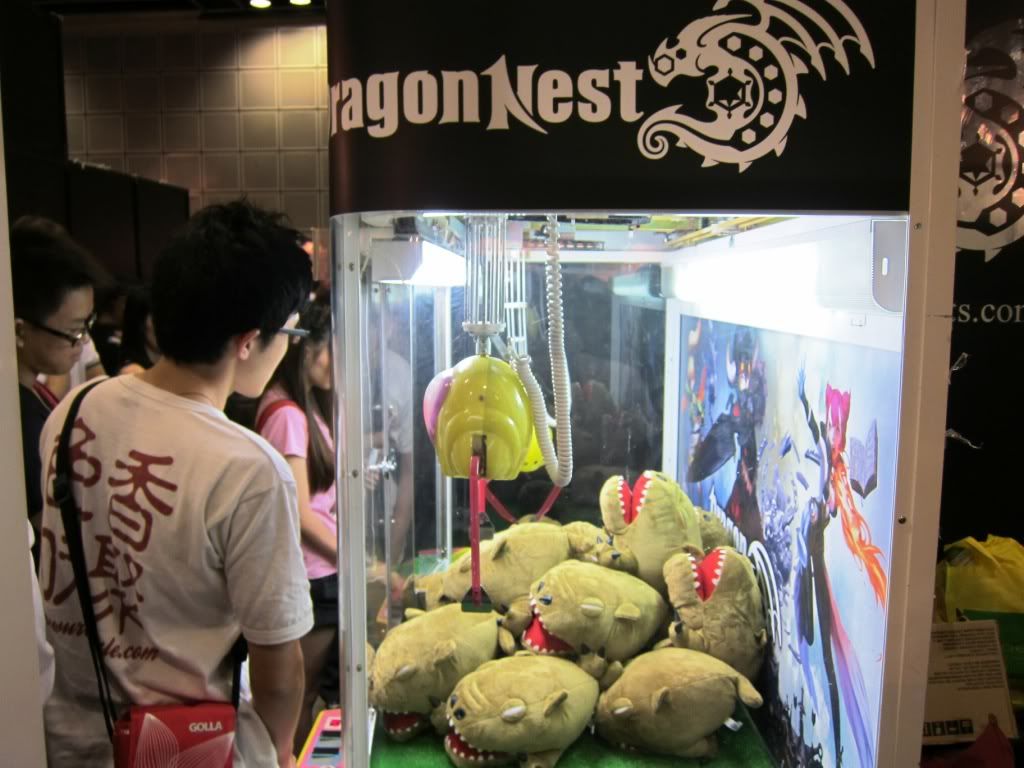 The hottest game right now - Dragon Nest! I didn't manage to get the hound :(
First time meeting Miyake-san there! She's cosplaying for Dragon Nest + is so small-sized and kawaii
(ヾ(´・ω・`)
Hatsune Miku *.*
Bloody Bunny!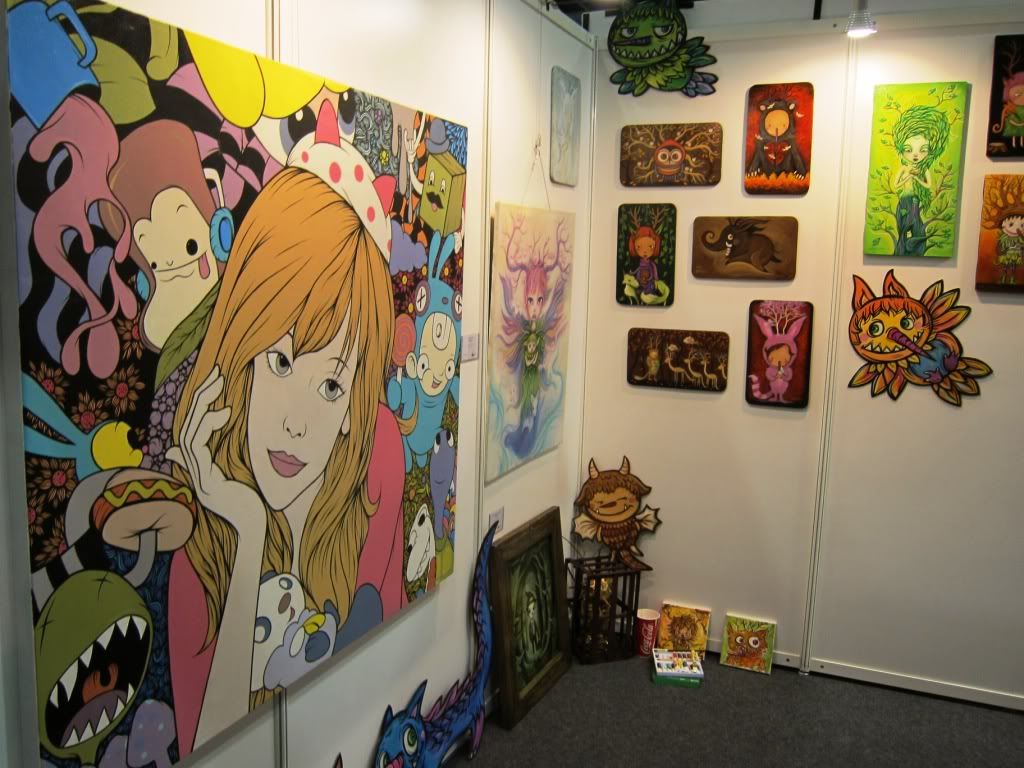 Very nice drawings!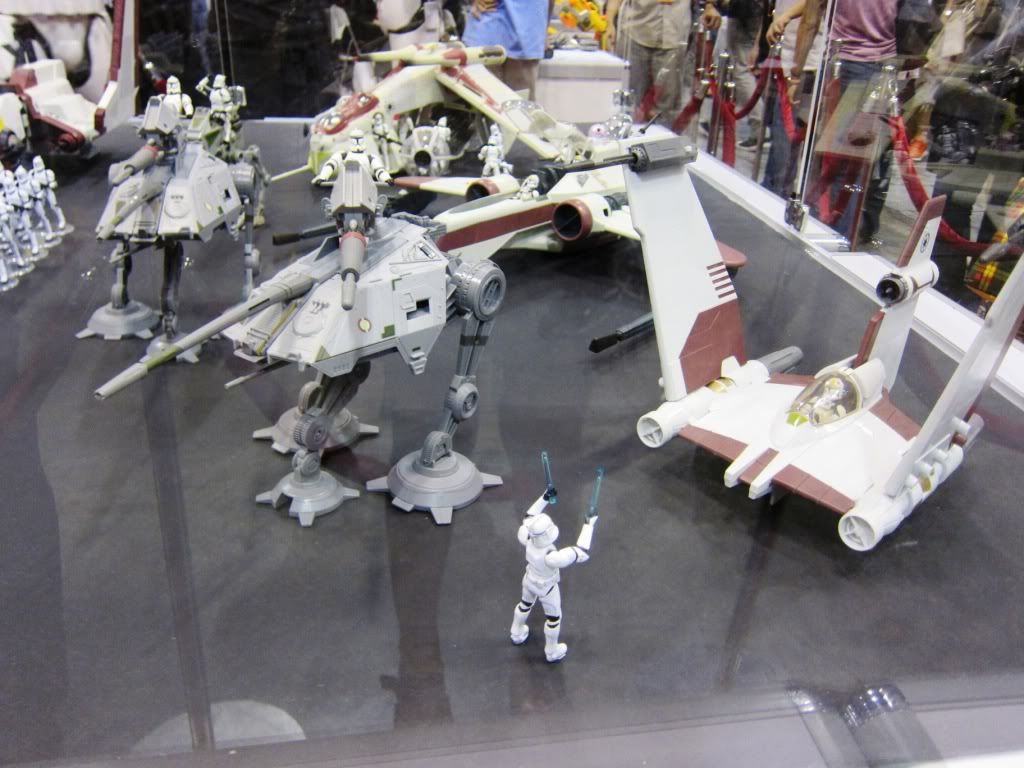 Star Wars!
This was only 1/4 of the whole display.....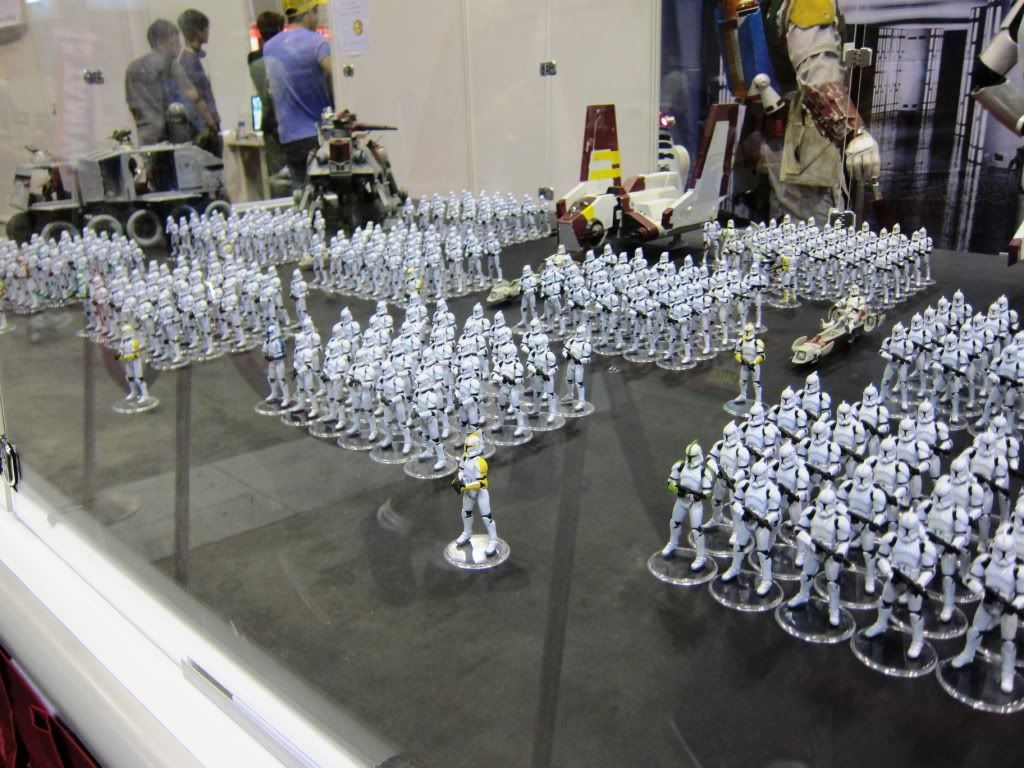 CHECK THIS OUT!!!
*aims gun & shoot*
Met Bee Chien there!!! Long time no see O(≧∇≦m )O
She said that she looks like An Pan Man, hahaha!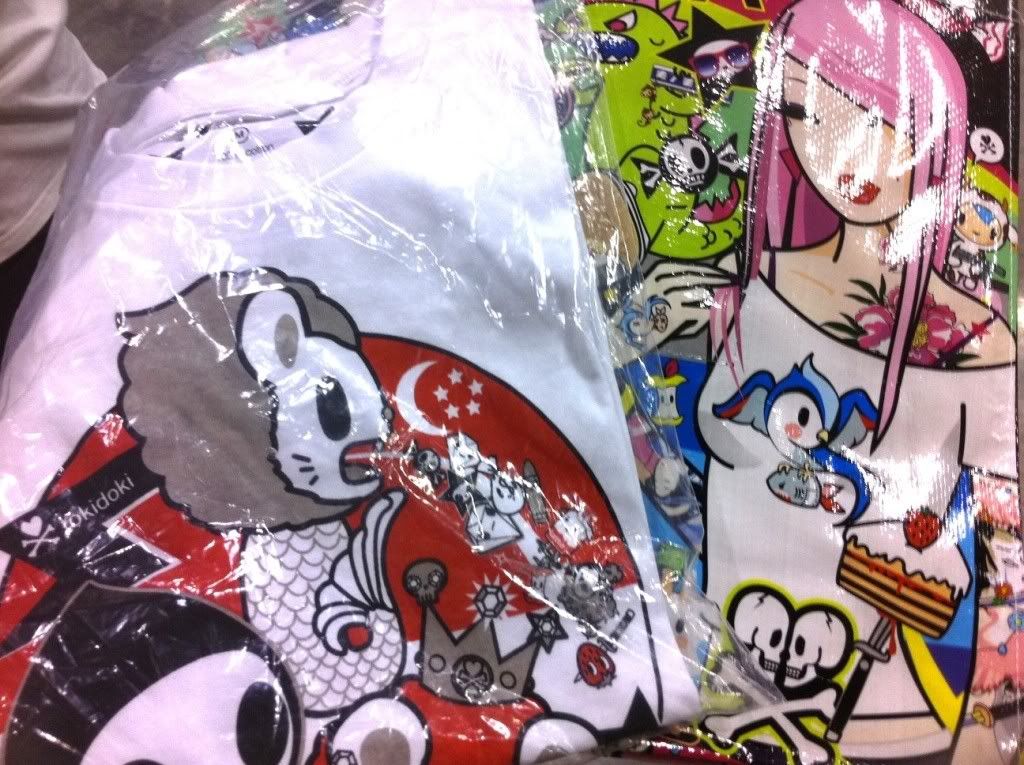 The Tokidoki stuff I got. Singapore edition shirt & a bag.
Simone was very nice to autograph them for me, because only ppl who buy stuff from SingPost is allowed to have this privilege.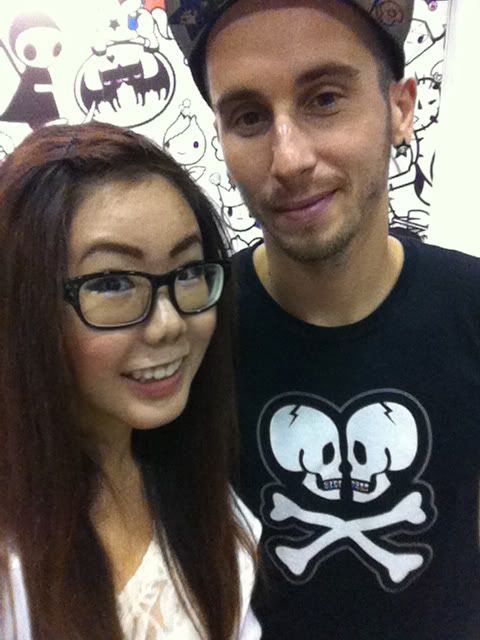 Ending this post with a picture of me & Simone p(*^-^*)q
Jealous? :P