#BABYG X OMY photoshoot - Behind the scenes!
November 24, 2011
Hello guys! Remember my previous blog post about
being stylo mylo
? Well, thanks to my awesomeness (oh alright, kidding!),
I AM 1 OF THE 10 FINALISTS FOR THE BLOG CHALLENGE
! Clap please, hahahaha! *clap clap clap* ☆*:.。. o(≧▽≦)o .。.:*☆
Thank you, thank you! :') *waves hands at you guys like a President. Or rather, Princess!*
Can you imagine my excitement when I knew about this news!? I was in class when I received the call; I practically stunned! And so, I headed down to the Singapore Press Holdings one fine day to collect my watch, and also for a photoshoot.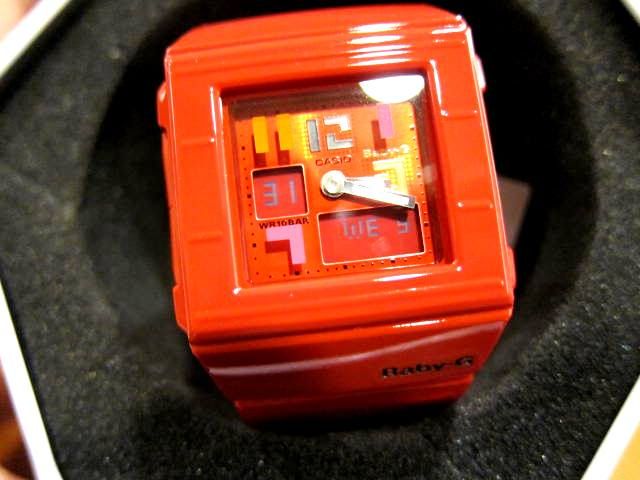 JIANG JIANG JIANG JIANG~
Presenting to you... My spanking new loud-coloured 'toy'! I am pretty sure that this watch will bring out my outfits. I love the red colour; it's so attention-grabbing. \(>o<)/
In case you're interested, this model is the
BGA-200PD-4B
.
By the way, the
BABY G
X
OMY
website is up! You can find me and the other girls
here
.
When you're bored and have nothing to do, you can either click to my blog or that website to look at my photos; it's like I'll always be there for you 24/7! ヽ(*≧ω≦)ノ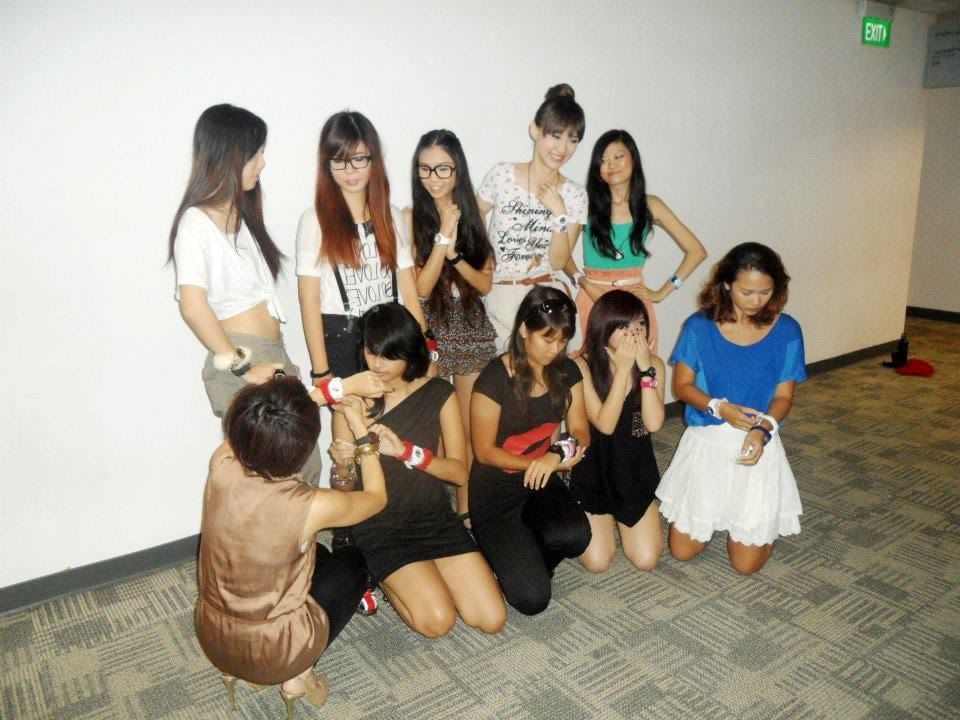 Yes, we *ahem* gorgeous *ahem* girls are your 10 finalists! This picture is credited to......
Sheron
!
And if you think posing for the camera is easy, then you are wrong. A lot of discussions were made, and a lot of poses have to be thought through. Which means from messy, we have to make it look neat!
Here's another one! Picture credits to
Joanne
.
We had individual and group shots taken. So here you go! Please don't laugh at me alright, I am only good at posing stupid faces (T_T) I practically went all "Err... Errrrrrrrrrr... How am I supposed to pose ah?"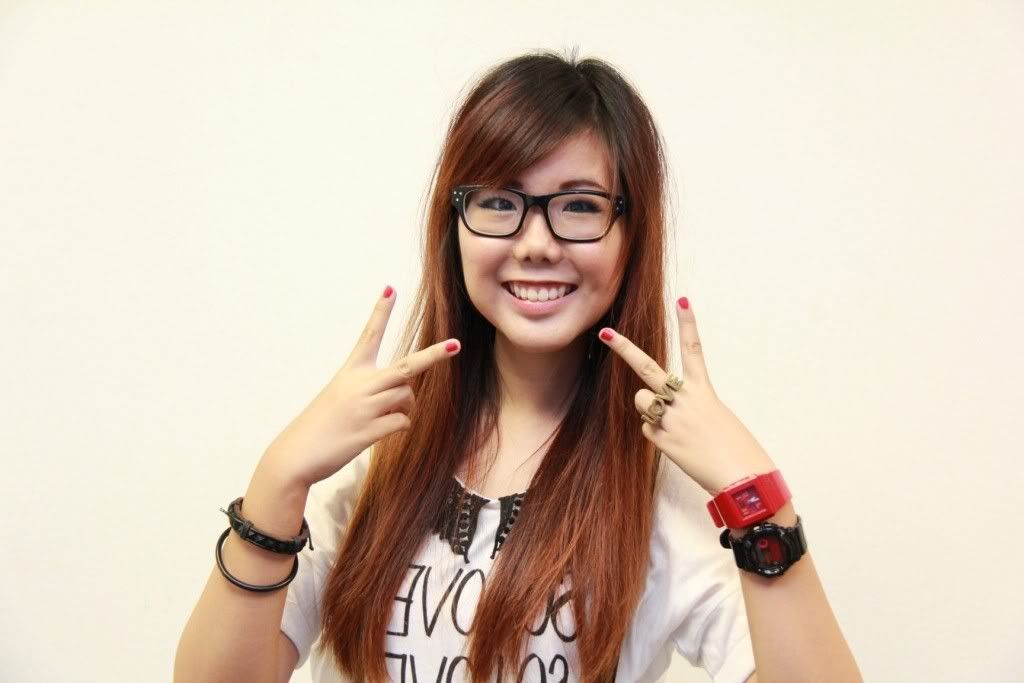 #1
FACE, Y U SO FAT!? Luckily there are Baby G watches to grab away the attention from my face!
#2
WHY ACT COOL NOT COOL!? It's alright, because Baby G will make me look cool, enough said!
#3
OHMYGOSH IT IS BABY G!!!
#4
Acting ATAS in progress...... Baby G, you've got a lot of talent! First you complemented my cool look, now my ATAS look! *sayang watch*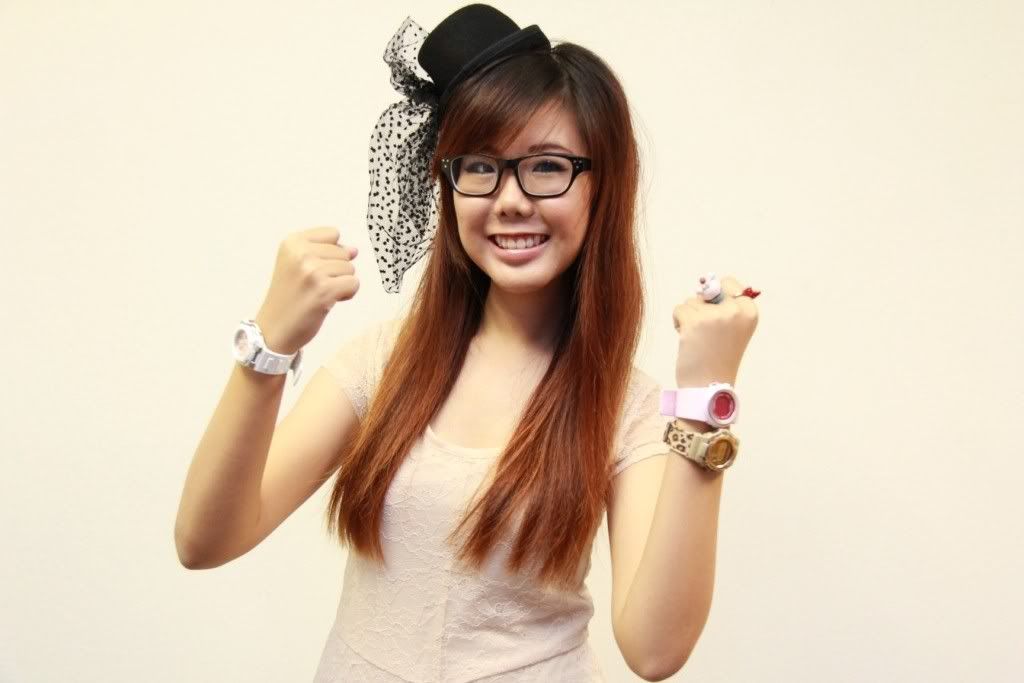 #5
Yes! Baby G gives me the strength, making me believe that I can do it!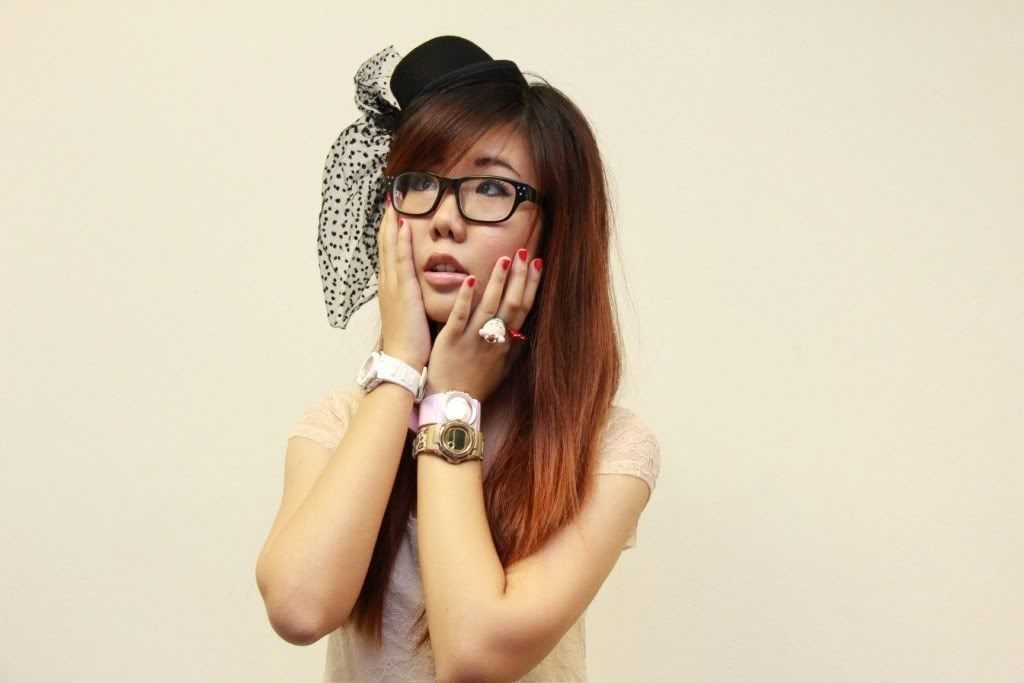 #6
Dear Baby G, I hope that you'll be a part of me as I pursue my dreams!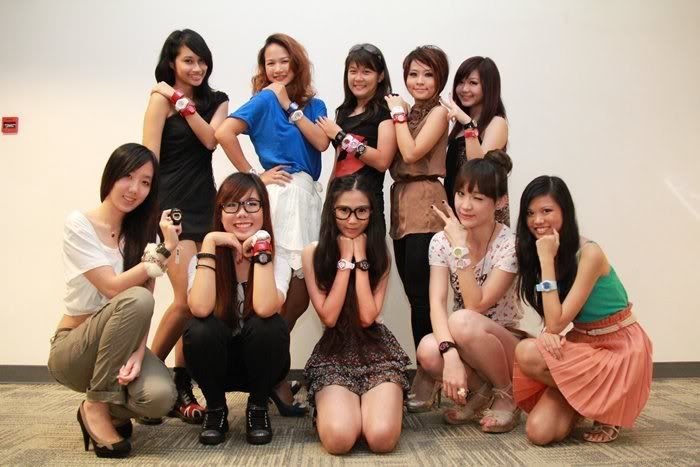 #7
Baby G blogger invasion!
#8
All the Baby G's come together now!
#9
YAY FOR BABY G, WOOHOO! (^_-)≡★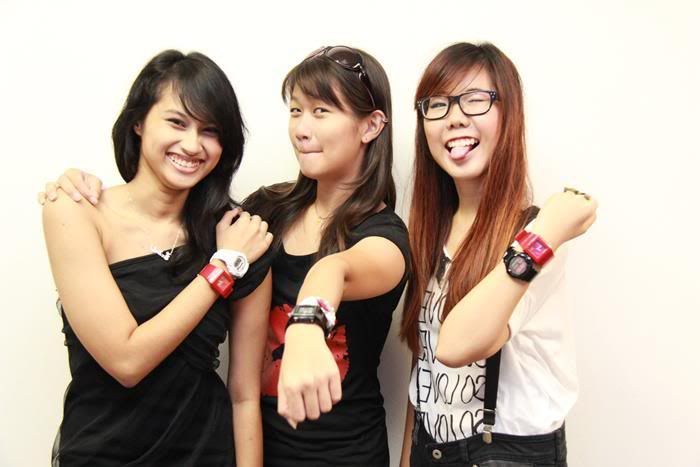 #10
The black & white team (´ε` )♡
Do you realize that the watches compliment our outfits? Without them, we can't complete our looks, because we will look very 'empty'. Thankfully, there was a wide variety of Baby G watches we can choose from to match our different outfits.
With the really cute Kiyomi! I was trying to camwhore, but it seems like she's so much better at it than I was.
I'll be blogging more about my journey with the Baby G! Do look out for both the
BABYG X OMY
website, and also my own
personal blog
!
For more information, you can 'like' Casio Singapore's Facebook page
http://www.facebook.com/CasioTimepieceSingapore
or go to Casio's International page
http://www.casio-intl.com/wat/baby_g