Sponsored Review: Mentholatum's Mogitate Kajitsu
November 26, 2011
Mentholatum, the #1 Bestselling Lipbalm Brand in Japan, launches the Mogitate Kajitsu lip balm series in Singapore! Woohoo! ヽ(*・ω・)ノ
Why the name Mojitate Kajitsu? Because "Mojitate" means "Fresh" while "Kajitsu" means "Fruits" in Japanese.
With 5 juicy flavours to choose from, you'll be spoilt for choice! (((o(*゚▽゚*)o)))
They are
Strawberry
,
Grape & Berry
,
Orange & Mango
,
White Peach
and
Lemon & Lime
.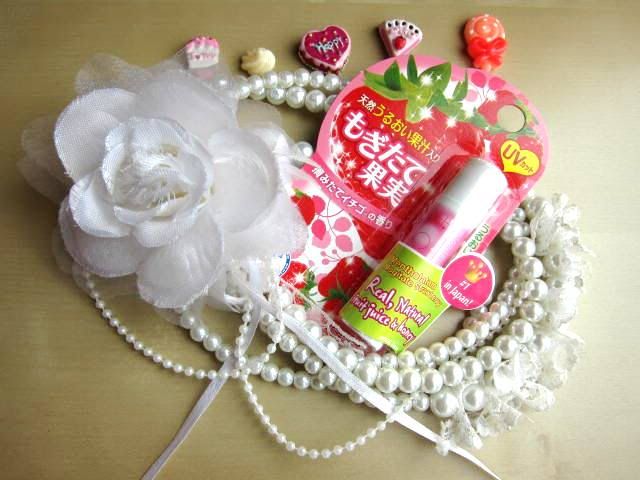 Thanks to
The Sample Store
, I got my hands on the Stawberry flavoured one!
Awww, don't you just love Japanese products? I have to say, it does seems to me that a lot of effort was put into the packaging because it's so pretty & kawaii! *squeals* ヽ(*≧ω≦)ノ
I like how this lipbalm is au natural and contains the essential and beneficial minerals & vitamins. Not only that, one of the main ingredient is honey which helps to heal and renew chapped lips!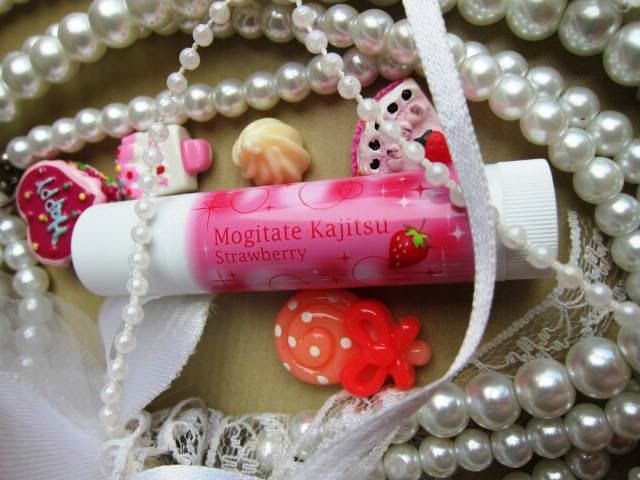 Did you know that Mogitate Kajitsu is well loved by Japanese teens and young adults since 2003 because of its fun, exciting flavours and colourful packaging?
It also contains
squalane
that helps to reduce the wrinkles caused by aging and sun damage,
Grape Seed Oil
that helps to repair skin, and the very important
Vitamin A & E
are antioxidants that retard lip aging, and give lips a healthy shine!
If you didn't, then now you do! You're welcome! o (◡‿◡✿)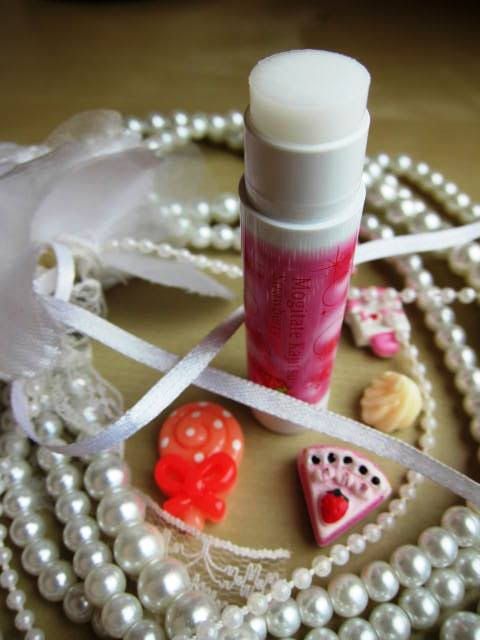 My say:
I really love the strong yet fragrant strawberry smell the moment I opened the cap!!! It is a really sweet strawberry smell, so you can say I got kinda addicted to that. It glided onto my lips smoothly, and was not sticky like other lipbalms.
It did felt a tad too 'oily' to my liking though, like something heavy is on my lips. However, that feeling went off after a while as I kept of rubbing & licking my lips. I think it's because I spammed too much of it on my dry lips (´・_・`)
As seen on the pictures below, my lips were definitely more moisturized:
Before.
After.
In my opinion, the Mogitate Kajitsu acted as a really good base for my lipstick as the staying power was a little longer. Moreover, at just $5.90, what more can a girl ask for?
Want soft, supple and kissable lips? (´ε` )♡ Go get your Mogitate Kajitsu at all Watsons stores now! Don't say I never share hor!