Fly Me To The Moon
December 11, 2011
Did you catch the Lunar Eclipse just now?
A lunar eclipse occurs when the Moon passes behind the Earth so that the Earth blocks the Sun's rays from striking the Moon. This can occur only when the Sun, Earth, and Moon are aligned exactly, or very closely to, with the Earth in the middle. Hence, a lunar eclipse can only occur on the night of a full moon.
The next lunar eclipse will be in 2014! (◎_◎;)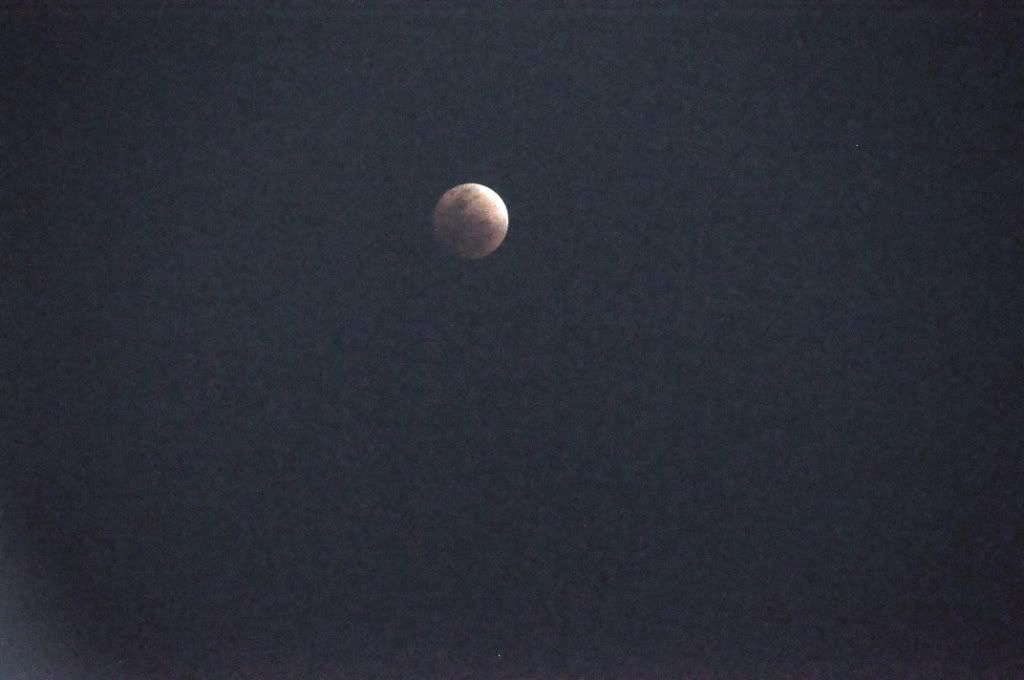 See the red moon?
These are the best shots I could take with my Nikon D90 200mm lens. I'm sorry, was very unprepared with my camera equipment's 。・゚゚・(>д<;)・゚゚・。
It was a very relaxing night. I stood at the balcony attached to my room, gazing at the stars, the moon. Chatting with my friends on social media sites, MSN & WhatsApp, enjoying my cup of Gong Cha's Earl Grey Milk Tea with Joey, Jong & Jiahui (3Js), as I would like to call it.
My Baby-G watch decided to join in the fun too! Sorry if it's very blur, coz I'm still learning how to operate my camera :/
Can you see the very twinkly stars? They were really beautiful and obvious. If I were to wish upon a star, would my wishes come true?
Can you see how far away the moon is from us? Wish I was Supergirl, so that I could fly up into the sky and play with the stars!
Peace out.
Lunar Eclipse ended!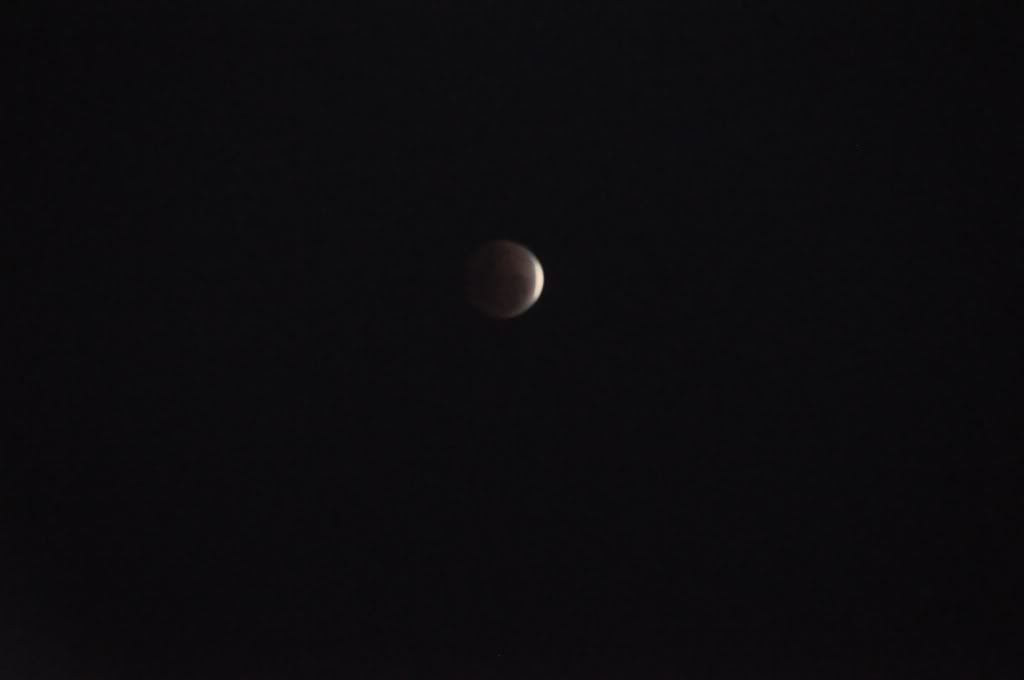 "
Every one is a moon, and has a dark side which he never shows to anybody.
" - Mark Twain
Alright, back to studying!
-------------------------------------------------------------------------------
Counting down 10 more days till voting ends! Pleasepleasepleaseeeee vote for me at
http://contests.omy.sg/baby-g
/, best if it's daily! I really need to win that pretty watch & also a new camera badly because one of my camera spoiled :'(
I'll be really thankful! Arigatou gozaimasu ありがとうございます!*bows 90 degrees*