{ Movie Review } Din Tao (陣頭) : Leader Of The Parade
May 30, 2012
Earlier this month, I was at the movie premiere of Din Tao.
Din Tao is a movie that you might want to catch in the cinemas this weekend. This Taiwanese movie is the highest grossing film in the box office during the Chinese New Year period in Taiwan a few months back. Despite being a low-budget production, it was a smash when the film was released!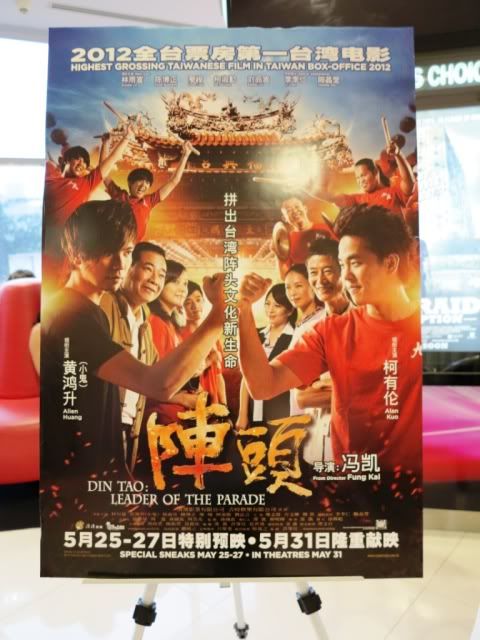 This film is based on the true story of the Chio-Tian Folk Drums & Arts Troupe. It describes a group of rambunctious dropouts who turn over new leaves under the tutelage of the troupe master. They help to breathe new life into traditional din-tao folk performance art, bringing it from Taiwan's temples (where it is often performed by homeless youths who may be gang members) to the international stage.
You can take a look at the trailer here:

My Say:
I have heard a lot about this movie from the Taiwanese variety show, 100% Entertainment, a few months back. Never did I expect it to be shown here in Singapore. I was definitely excited for it!
One thing that I love about the Taiwanese is their one-of-a-kind heartwarming films that people can relate to, and how they prefer keeping to their unique culture in their movies. For those who are unfamiliar with Din Tao, it is a traditional Taiwanese ritual performed to express gratitude towards the Gods at different religious festivals.
If you are someone who is interested to find out more about the Taiwanese culture, this is a not to be missed movie that combines tradition with modern creativity that will leave your tears rolling and nose runny (prepare your tissues!)
If you aren't, then you will probably think that the film is long-winded and feel a little lost, maybe even bored.
I felt that the main character Alan Kuo was very suitable for the role as we all know the singer (I love his songs btw!) by his rocker attitude, and this might just be his big break. The script was well written; emotional, educational and left many tickled at the same time. It's something that I look for in a movie. As for the acting department, it fared pretty well. I especially love the ending!
However, I felt that the middle part of the film dragged on for quite a bit. Also, there were some dialogues where the actors spoke in Hokkien. I am not a
Hokkien-lang
, so I struggled for quite a bit there.
Overall, it was a very good movie experience for me and I loved it! Oh alright, partly it's also because my eye candies Alan Kuo and Alien Huang are inside ♡^▽^♡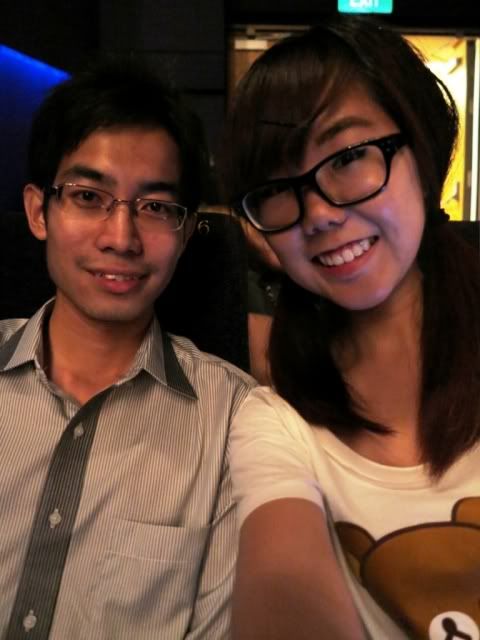 Thank you
Hong Peng
for the invitation!
Din Tao (陣頭) : Leader Of The Parade will be showing in cinemas from 31 May 2012. Do take note that it's rated PG-13 and runs for 123 minutes!