SHINE Youth Festival Media Conference 2012!
June 17, 2012
Got the chance to attend the SHINE Youth Festival Media Conference recently! I was definitely very excited because it's the 2nd year that I am attending this event held by the National Youth Council. Last year's was such a blast!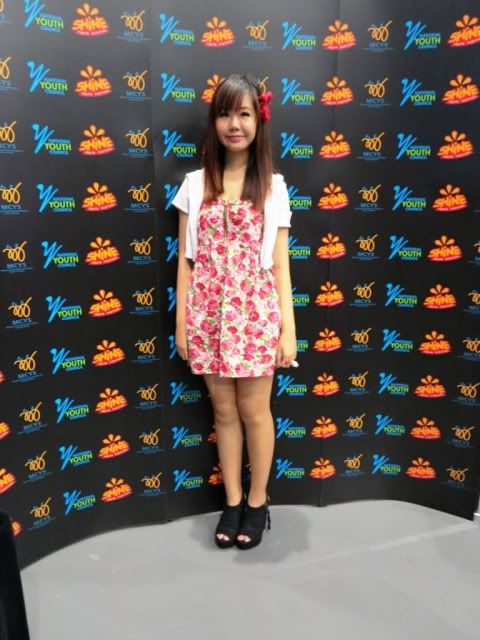 My outfit of the day!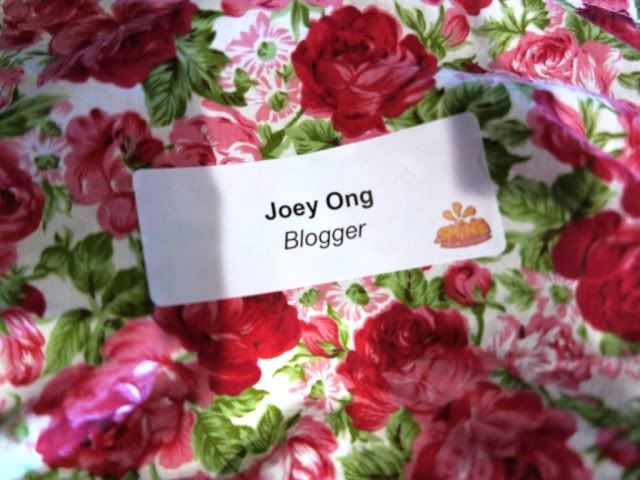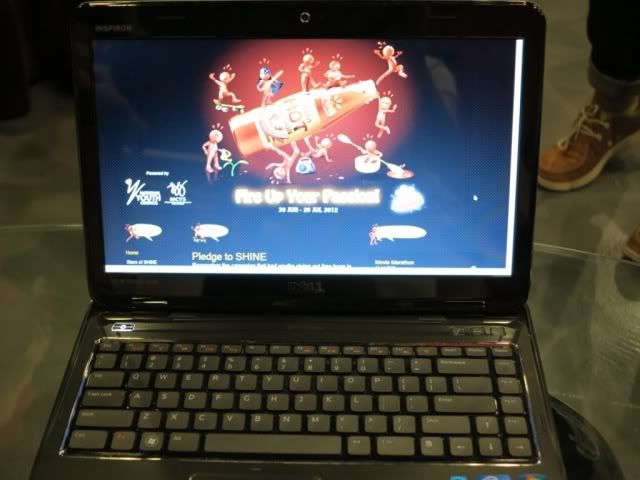 There were laptops on each table, showing the SHINE Youth Festival's page.
The theme for this year is Fire Up Your Passion! Can't wait for the sizzling hot event to start alright.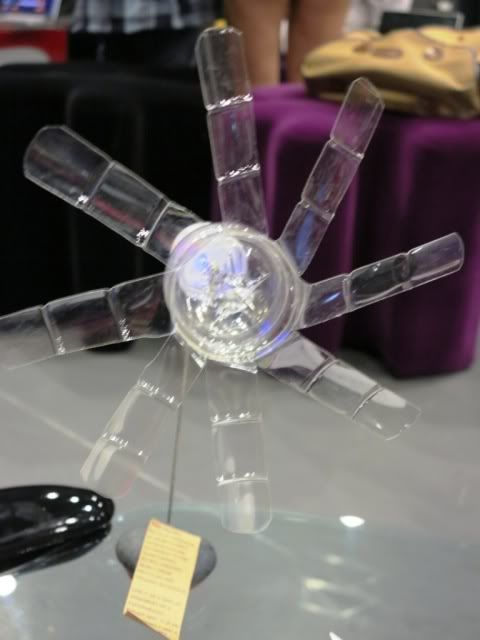 There was also these paper weights made out of recycled water bottles on our tables. So creative!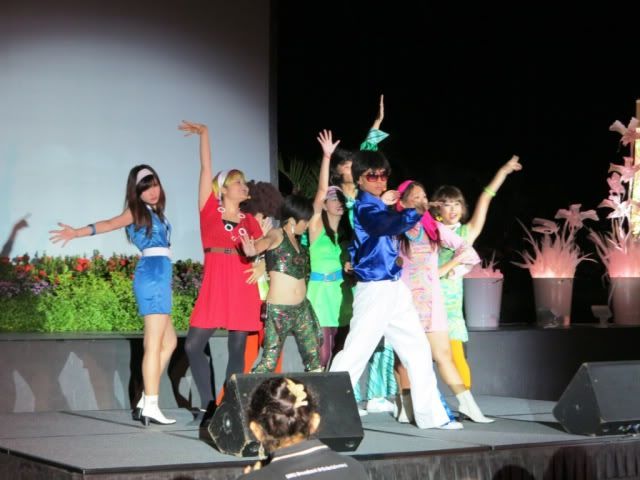 To kick off the event, we had a really youthful singing and dancing performance by Gleeful Moments who are Pitch to SHINE finalists from John and Deniece Glee Studios.
I totally loved their retro outfits and the songs they picked!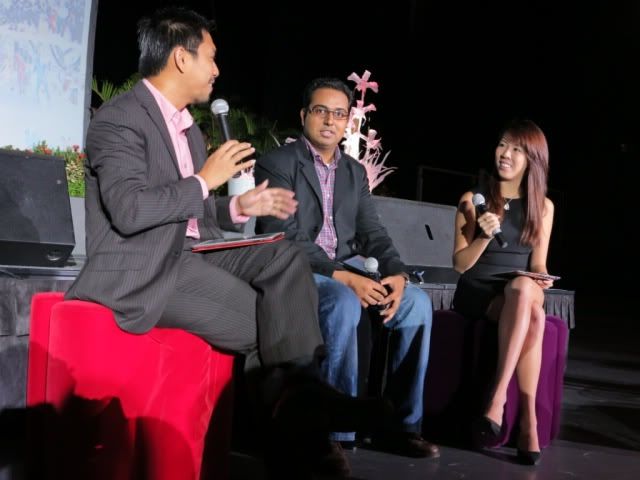 Next up was a panel discussion with the SHINE Organising Commitee.
On the left is a face that some of you might be familiar with. He's Mr Martin Tan, the Chairman of SHINE 2012 Steering Committee! Still as friendly as ever ;)
And in the middle is Mr Muhammad Nabil, the Co-Chairman of SHINE Organising Committee.
What is SHINE Youth Festival about?
The SHINE Youth Festival returns with a fiery heart for the community! Themed "Aspirations", SHINE 2012 enables youth to unleash their aspirations and passion for the community through two bran new initiatives - Pitch to SHINE and Pledge to SHINE!
In it's 8th year running, SHINE Youth Festival is a platform for youths between the age of 15 and 35 to indulge in their passion. The initiative celebrates youths' creativity and dynamism and encourages them to use SHINE Youth Festival as the stage to demonstrate their energy and grow their skills and talents.
Organised by the National Youth Council, steered by a committee made up of representatives from youth organisations and executed by a Youth Organising Committee consisting of volunteers, the vibrant and colourful SHINE Youth Festival is held in the designated Youth Month in July. SHINE Youth Festival features an exciting line up of events and activities is presented by its 4 key marquee partners: Mascot Parade, O School, Singapore Street Festival and the Singapore Management University.
So what's up this year?
-> New theme to inspire youth to dream big and take risks
-> New tagline – "Fire up your passion!"
-> Launched early this year to identify and fund youth projects that promote worthy causes and make a difference in the community
-> A total of 16 projects awarded the Pitch to SHINE grant
-> Projects are themed 'Youth Culture', 'Youth Sports' and 'Youth Action' and will be carried out during SHINE 2012
-> A new pledging portal, Pledge to SHINE (
www.shine.nyc.sg
), has been officially launched for youth to pledge their aspirations
-> Highlighting NYC's new emphasis on igniting youth social movements in Singapore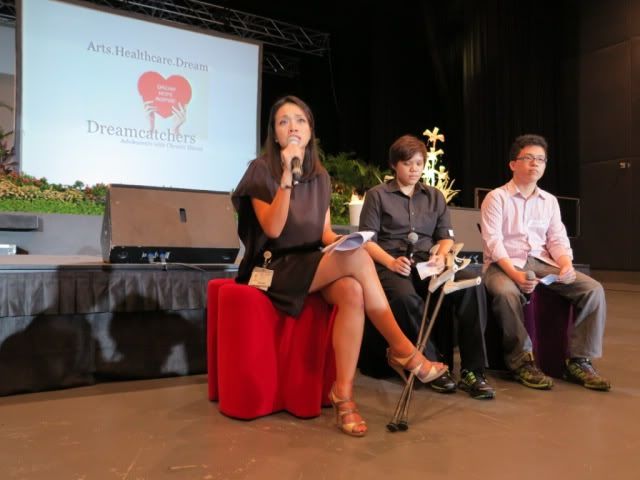 To spread the heat, we had the people from NUH's Dreamcatchers - The Quest talk to us about Chronic Illness. I was sincerely touched by their courage to live like a normal youth, and it kind of made me ponder about my life.
Chronic illnesses are not disabling, in fact, it represents the possibilities if one dares to dream and put their hearts to it.
If you are interested, they will be having a creative visual art exhibition featuring artworks created by their adolescent patients with chronic illnesses depicting the theme of "Aspirations" with the central messaging that chronic illnesses are not disabling. The event will showcase their youth talents with the aim of creating public awareness about childhood chronic illness.
Up next was about Luminance! 2012 by The Living! Project.
Luminance! 2012 is Singapore's first youth light art festival. It is a development platform for youths to embrace their passion for art. There will be nights of whimsical light art and pulsating performances from 23-30 June.
A total of 27 artworks have been curated for Luminance! 2012, featuring renowned sculptors and many first-time youth artists from different walks of life. Be inspired as you soak up an atmosphere of infectious artistic energy and be part of the inaugural festival celebrating art, youth and community by youths, for youths!
Check out the buckets of plastics behind. They are made from Meiji bottles, and they look so stunning when the lights inside the bucket were turned on!
Lastly, we had a performance by really talented top yoyo performers. THEIR YOYOS HAVE LIGHT OMG SO COOL!
They will be part of the Singapore Street Festival (pssst, there'll be a yoyo competition going on, so prepare ALL your yoyos!)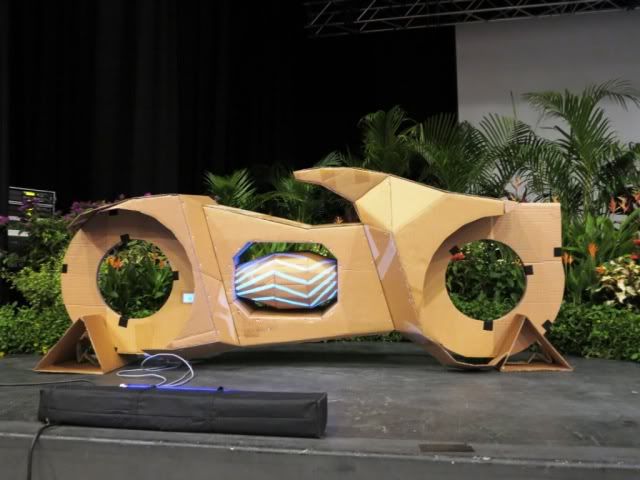 Tron-like machine made of cardboard spotted! It is painstakingly crafted out by hand. Kudos to whoever did this!!!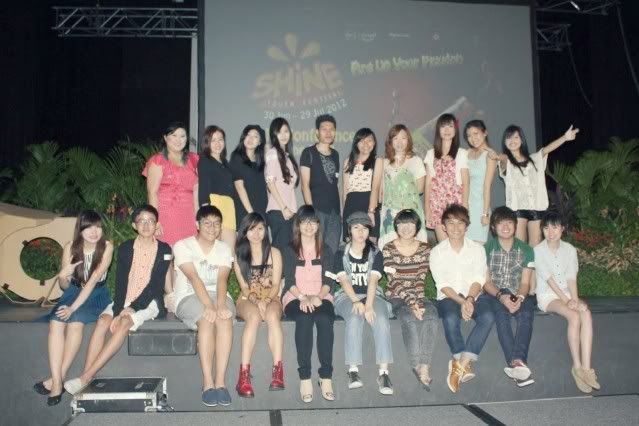 With all the awesome bloggers who were there at the Media Conference! \(@ ̄∇ ̄@)/
Picture credits to
http://www.uncletehpeng.com/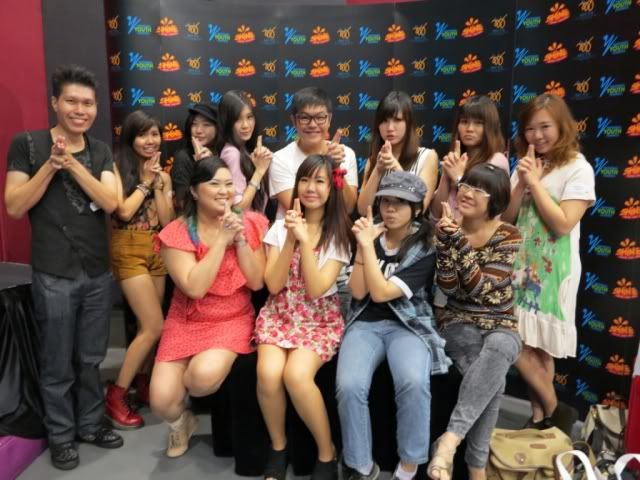 Another one with the media board. So James Bond style *blows gun*
---------------------------------------------------------------------------
Want to know how to Pledge to SHINE?
Firstly, log into
http://shine.nyc.sg/
. This page should show up.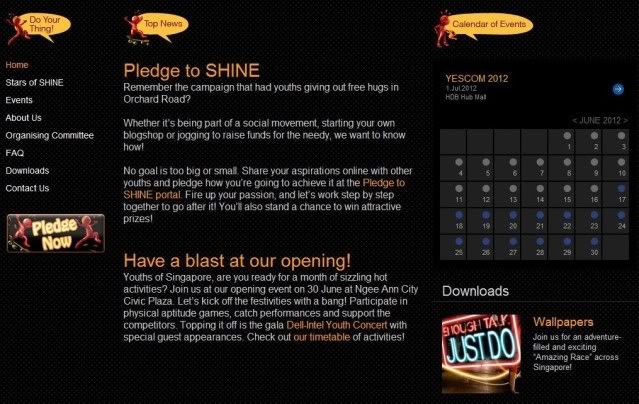 See "Pledge Now" on the left column? Click on that. You will be directed to another page.
You can choose to do a quick pledge, or sign up for an account!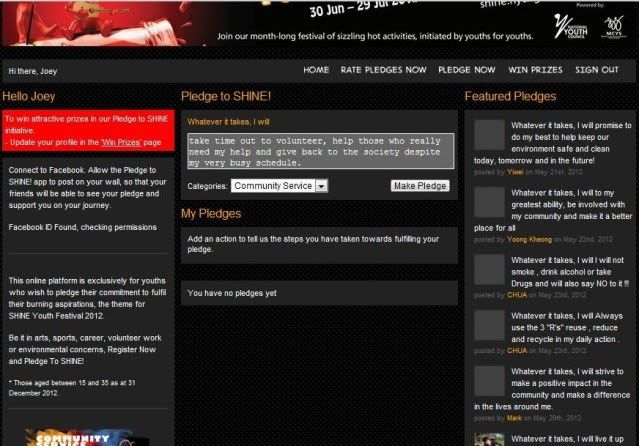 Write your pledge here! It must be something that you must try your very best to commit to. People can rate your pledge with chillis, and you can too if you like someone else's pledge.
Once you've submitted, for every time you took action, go back to the page and add the action! It feels good to fulfill something that you pledged to do ;)
There will be
A LOT OF PRIZES TO BE WON
! The grand prize winner a.k.a Pledge Maker with the highest number of votes denoted by the number of chillies on his/her profile, walks away with a
Alienware X51
. Do note that it's a DESKTOP ok! OMGGGGG I WANT!!!
Don't wait already, July is coming soon! I've made my pledge, have you? If you see mine help me vote all the chillies ok, hehehe...
For more information about SHINE Youth Festival and the event line up, visit the SHINE website
www.shine.nyc.sg
!