STClassifieds Fashion & IT Showcase
July 30, 2012
Over the weekends, Suntec City was very happening because of the first STClassified Fashion & IT Showcase! This event is a congregation of local designers, premium online retailers and your favourite blogshops. Thankful for STClassified for supporting local businesses!
I love fashion and I'm a IT student; with this 2 combined, it is the perfect event for me. :D My love for fashion is stronger so I'll be posting more on that! Fashionistas alike, are you all ready? Then let's go!
A very important booth that day was the
STClassifieds
' booth! This is the place where you can direct your queries and drop your lucky draw coupons at. There were a lot of Macbooks there where people can log on to the website (
http://events.stclassifieds.sg/showcase2012/
).
Thankfully, there were a lot of friendly staff there to help me that day!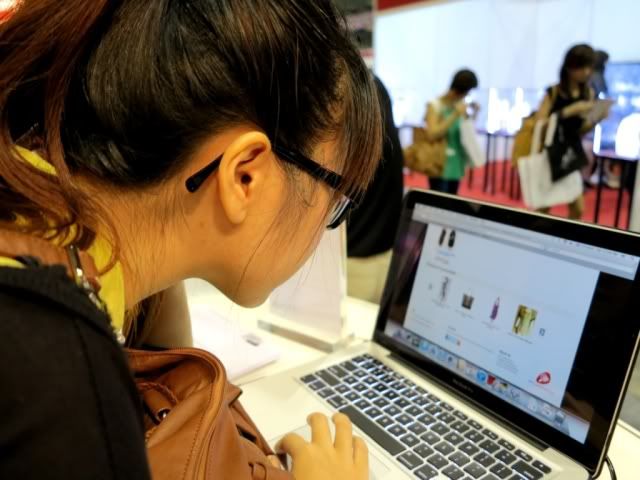 Log on for what, you ask?
Well, you can take a look at what the whole event is about, what segments and highlights you can look out for. You can also look out for hot deals at my favourite part of the website - the Fashion & IT specials!
I bought a really pretty dress from Earl Grey Party for only $9.90.
CHEAP OR CHEAP YOU TELL ME!?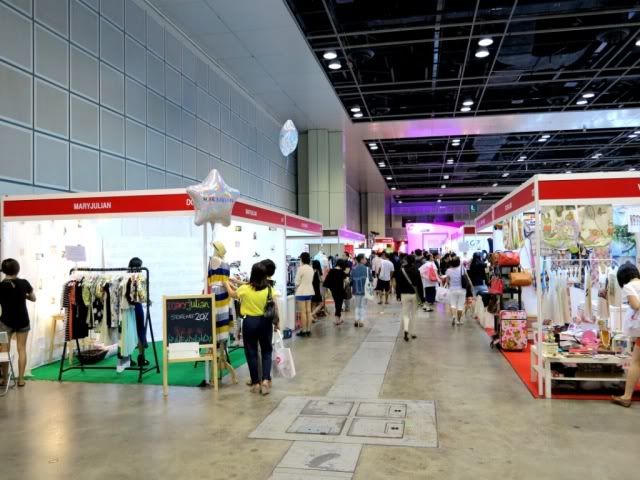 This was how the exhibition roughly looked like when you first step in. There were so many pop-up booths, mostly from online websites and local designers, that I was so spoilt for choice! But of course, this was only a small part of the whole exhibition.
Thirsty? Thankfully, the awesome people from
sjora
were giving out free drinks for those who want to quench their thirst! I took cups after cups of their mango peach flavour (buay paiseh hahahaha!) because it's my favourite drink ever since it first launched. It's so refreshing and yummy, how can anyone not be tempted to crave for more?
Here are some of the pop-up booths at the event! If you missed it, then too bad. :/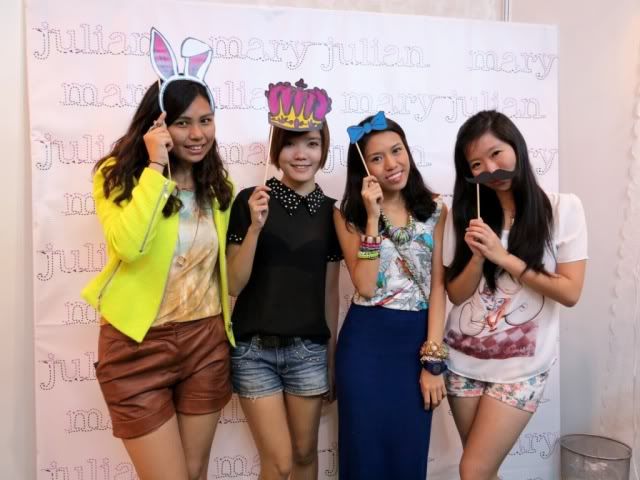 The first pop-up booth I visited was
maryjulian
's! Their booth is located right at the start of the exhibition, really easy to find.
Not only do I love their clothes, I adore their staff too! They are so friendly and sporting in taking pictures. :D Oh yes, they are also the only booth with a picture booth. So thoughtful of them to prepare a lot of ready-made props for customers to quirk up their pictures.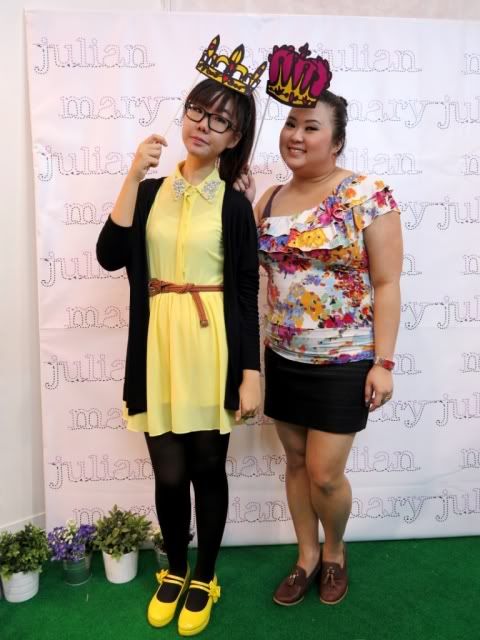 Here's a cute picture of Christina and I! I'm the King and she's the Queen, hahahaha~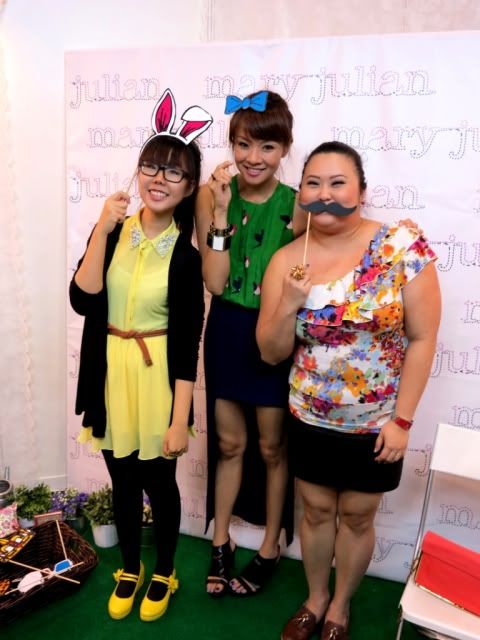 Look who we met! It's maryjulian's owner, Jade Seah herself. She's looking good in real life! :)
For your shopping convenience, you can visit their website here:
http://www.maryjulian.com/
Moving on, another booth that caught my eye was
Rezilienz
. They have really beautiful designer jewellery and accessories that are all handmade and unique! The jewellery are made from swarovski crystals by the way. You can also customize your own jewellery for someone special with your own unique twist. *hinthint to the guys out there*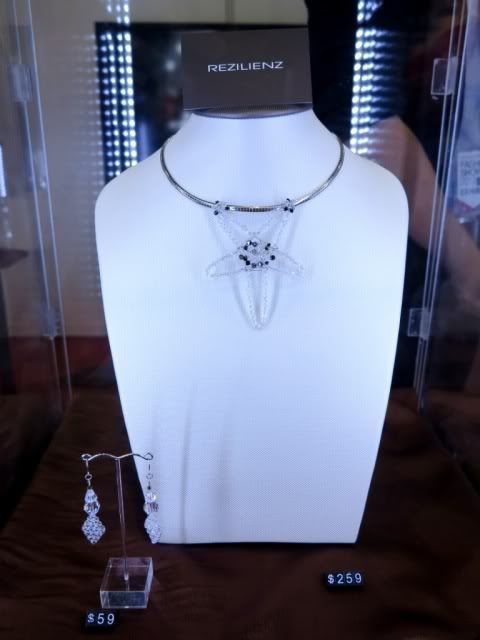 This necklace was one of the many pieces that caught my eye!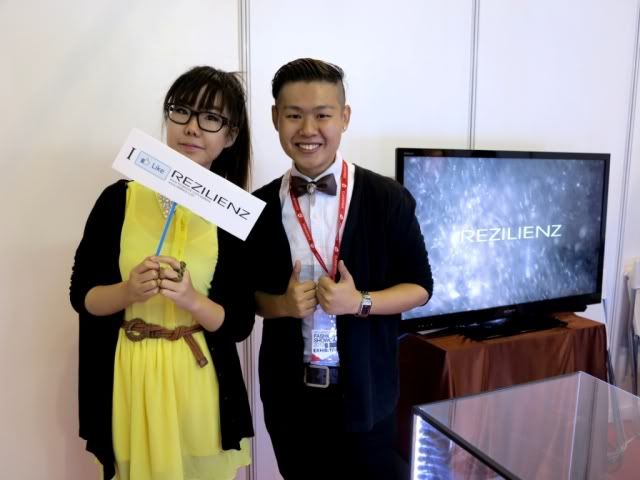 With the man behind the brand. Everyone, meet Jeron! He is incredibly talented, and has been designing jewellery professionally way back in 2006.
I saw some of the latest collection on the Rezilienz website, and I must say that I fell in love with them all! If you're interested, you can visit
http://www.rezilienz.com/
and get awed too.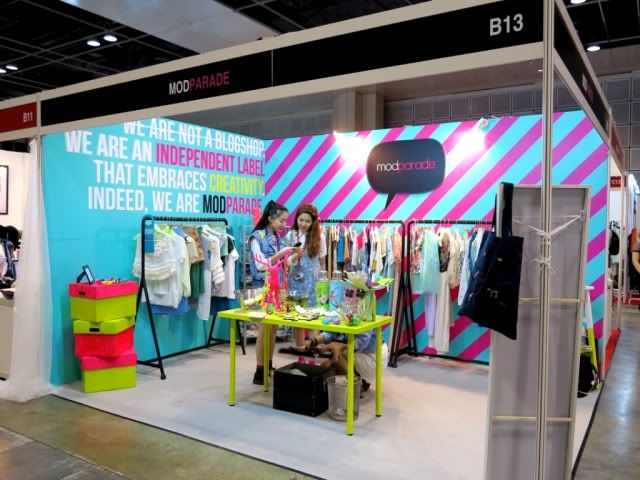 One of my favourite pop up stores was definitely
Modparade
!
I love how colourful and loud the whole booth is. Their pieces are so unique, which was what drew me in even more!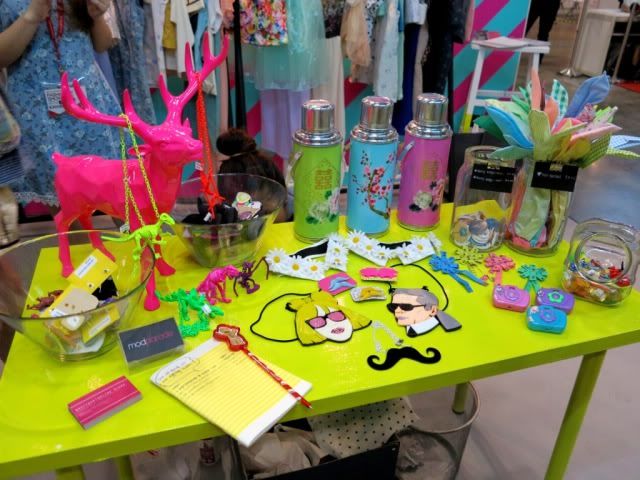 Everyone just
LOVED
the accessories there. They are quirky, edgy, and definitely creative. I feel like buying all of their stuff!
You can visit them at
http://modparade.com/
.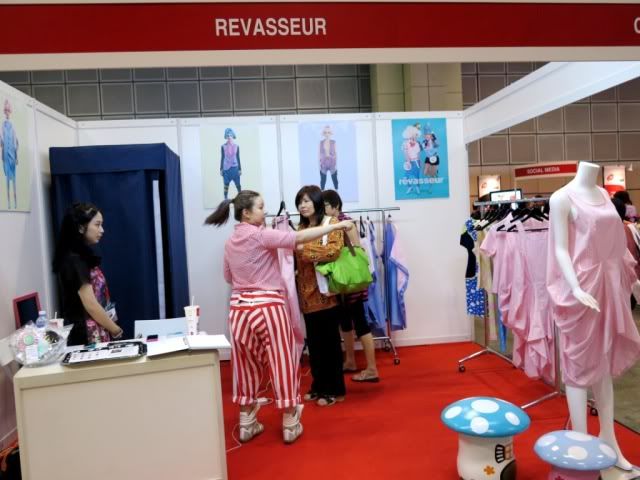 Next up, another favourite brand of mine is
Revasseur
! When I first looked at the clothes in the booth, I was shrieking "OMG LIKE LIKE LIKE x MILLION TIMES!" inside of me!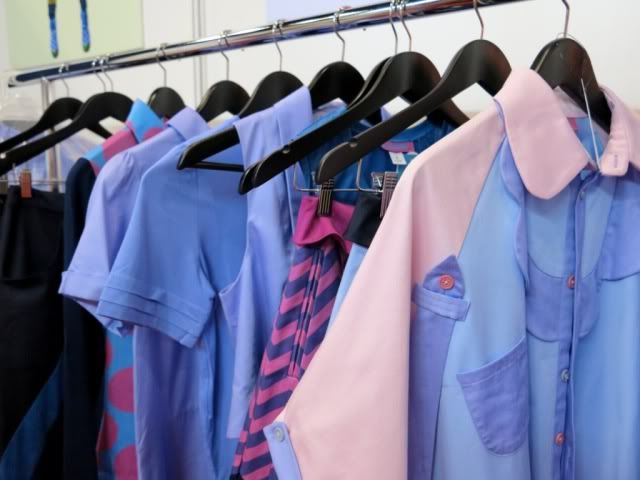 Stated on their Facebook page (
https://www.facebook.com/revasseur
): "RÊVASSEUR is a mix of whimsical and avant garde designs, with strong silhouettes, a play on textures and prints, and some down-right outrageous OTT novelties.
RÊVASSEUR, which means 'daydreamer' in French, aims to bring "fun" back into fashion, to encourage its wearers to experiment and to make a statement with a personal style that is uniquely theirs."
That is definitely so true about the designs I saw! I'm so going to drag my mum to their store. Meanwhile, you can visit their website at
http://revasseur.com
and squeal with me! :)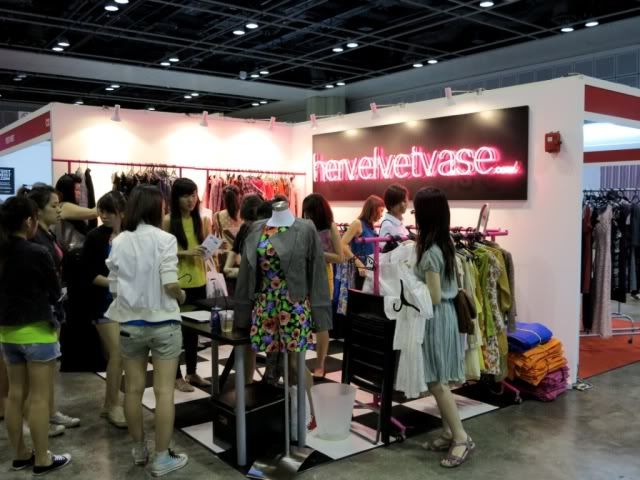 One hot favourite booth was
hervelvetvase
!
Their neon pink banner and stylish looking clothes definitely captured the eyes and heart of many young woman. Check out the crowd at their booth! :O
You can visit them at
hervelvetvase.com
.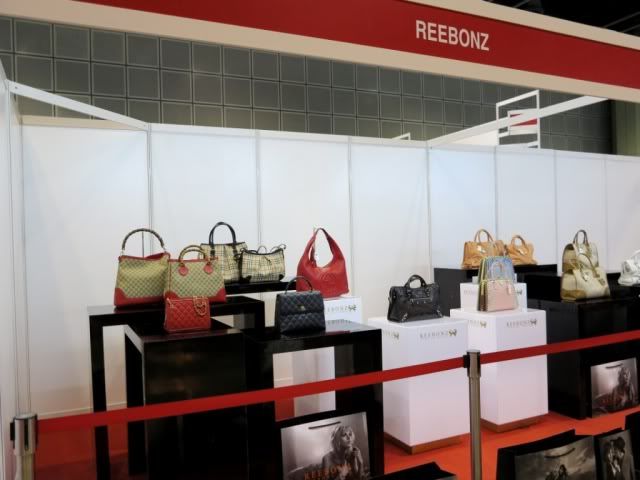 Away from the accessories and clothes, there were tonnes of bags on display at the
Reebonz
booth! But of course, they are no ordinary bags because..............
......... They are all branded designer bags!
I love this handbag by Prada (I know nothing about designer bag names, so sorry!), but it is like a far-fetched dream for me.... So near yet so far~ I am only but a poor student :( $$$$$$$$
Will work hard for you! Ganbatte! *punches fist up in the air*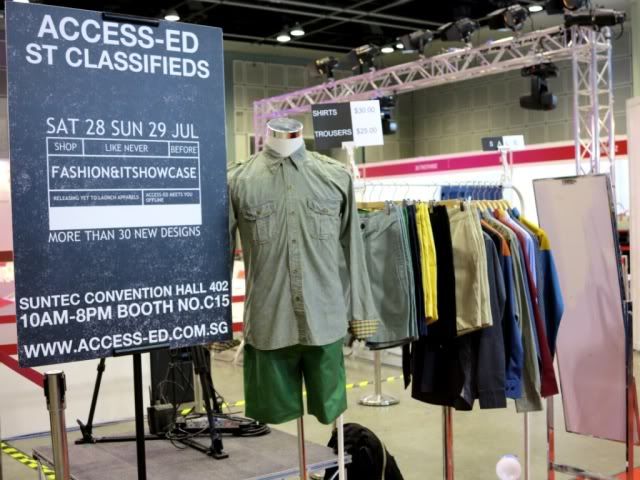 For the guys, don't worry, nobody forgot about you!
Access-ed
is an online fashion boutique that specializes in male apparels. They are affiliated with
http://ohvola.com
! You can check out their website here:
http://www.access-ed.com.sg/
I went down to the STClassifieds Fashion & IT Showcase Runway Show on Saturday. Here's what you've missed!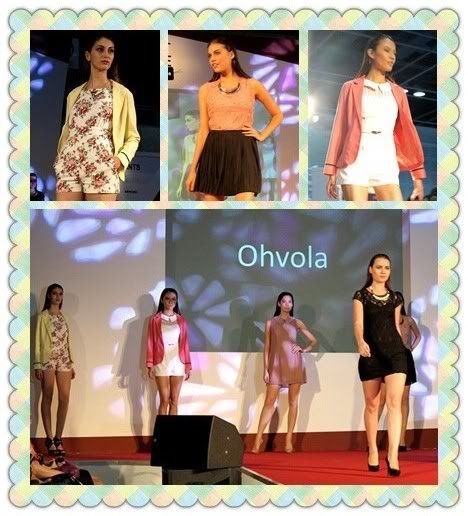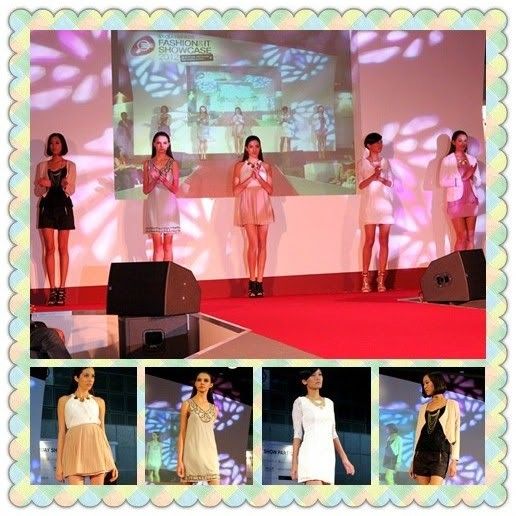 Run by the Zhou sisters Lucinda and Jolene, Ohvola's apparels are dainty, sweet and feminine. Not forgetting to add that they are uniquely designed and exclusively manufactured. It's amazing how their old livejournal platform evolved into a e-commerce website with thousand of customers now!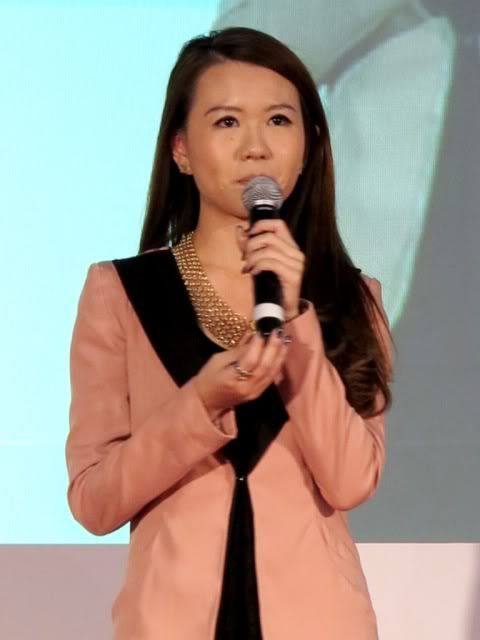 Owners of the different runway participating brands were invited up on stage to share with us more about their journey to where they are now.
Meet Lucinda, owner of Ohvola! :D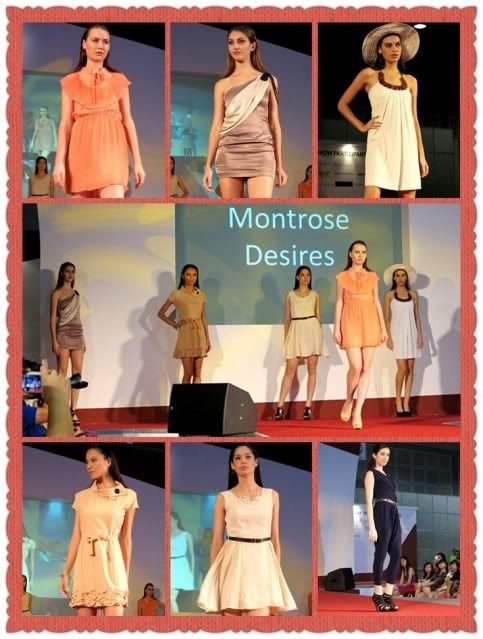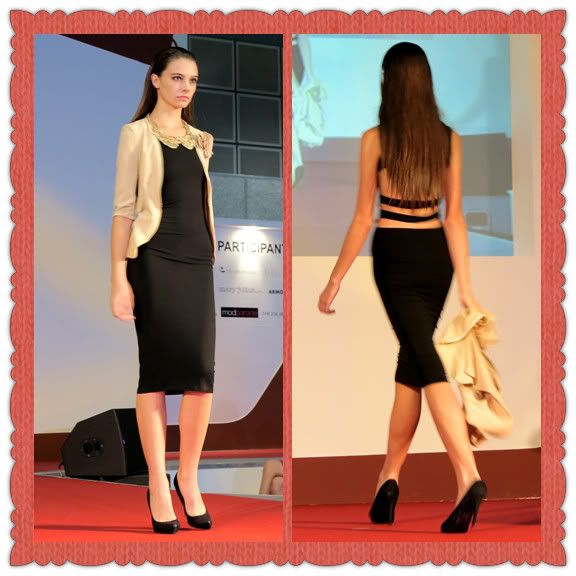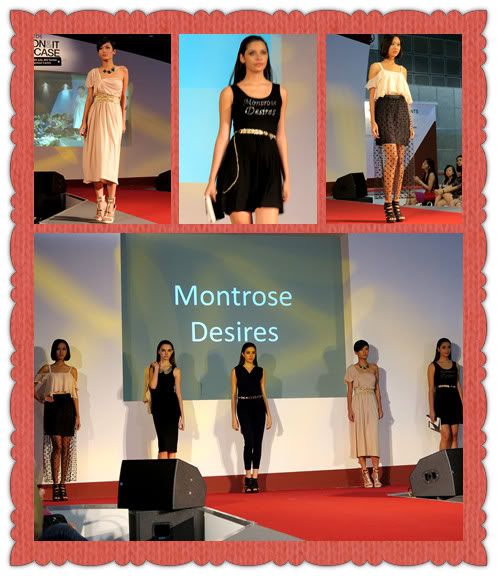 Their pieces are very high fashion, and they bring out the right curves in a woman! If you've got it, flaunt it with Montrose Desires' clothes!
Sharon, owner of Montrose Desires! :D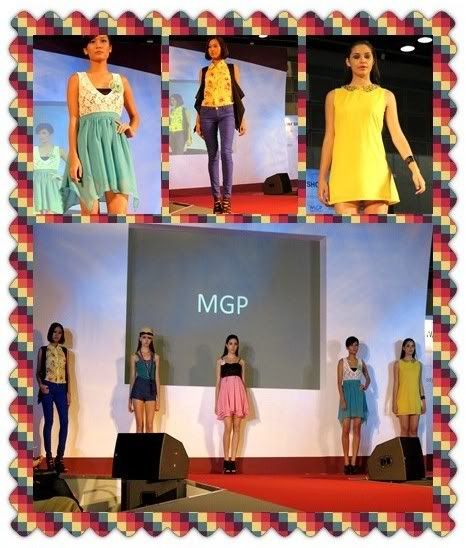 My Glamour Place is trendy, stylish and elegant. They definitely redefine feminine with their sweet-looking pieces that my mum would approve of me wearing!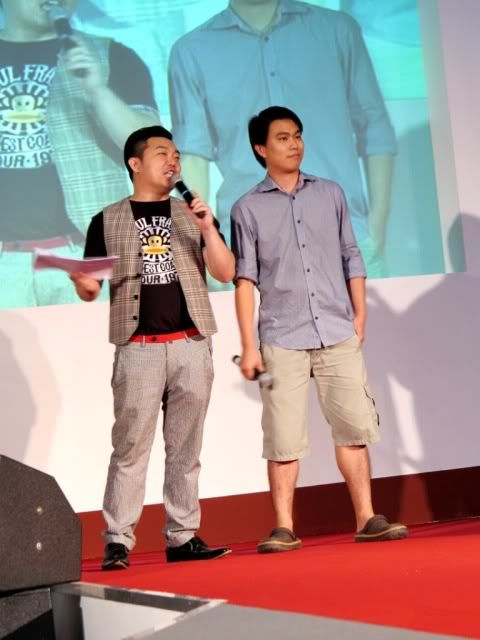 Angela, owner of MGP, was not there that day. Her boyfriend took over her place instead! :D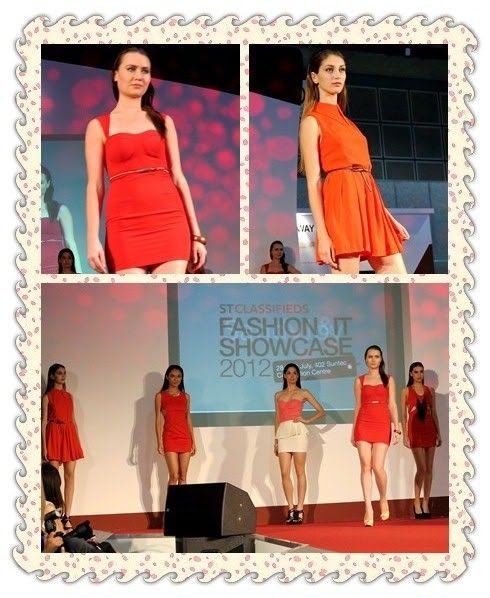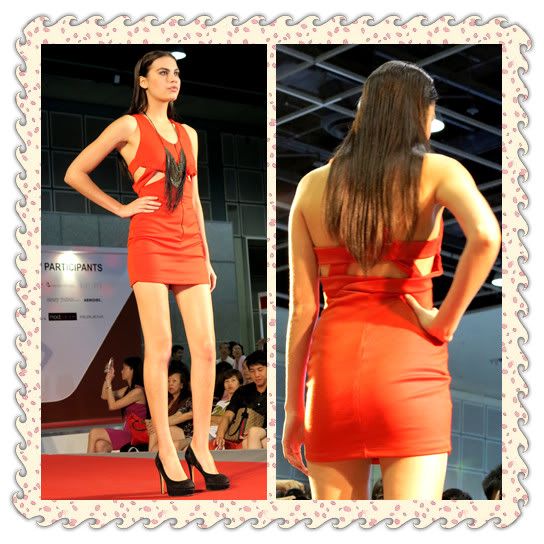 At SandyJoy, they believe in comfort clothing, and I like that! It's very important for you to look good and feel good at the same time.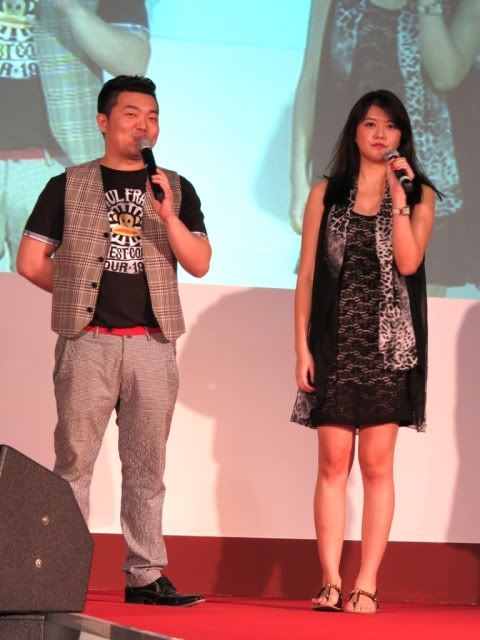 Owner of SandyJoy! :D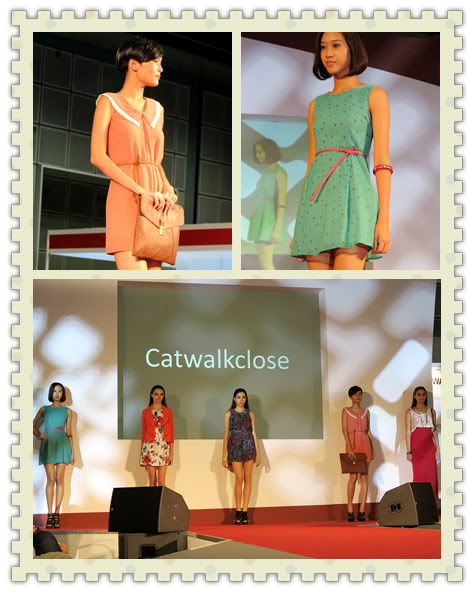 At Catwalkclose, you can find a wide range of clothes that you will be spoilt for choice!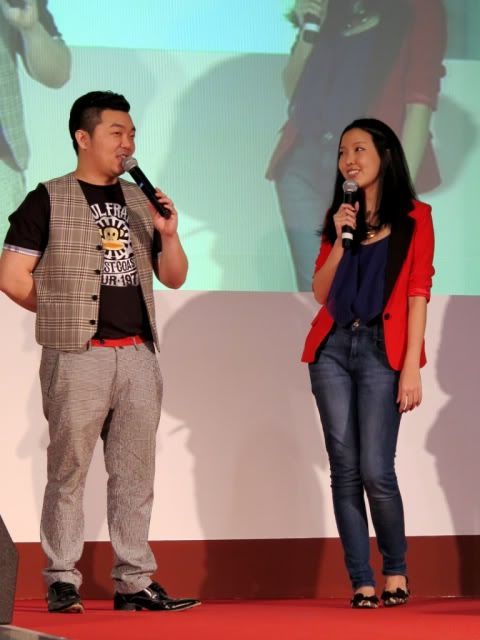 Owner of Catwalkclose! :D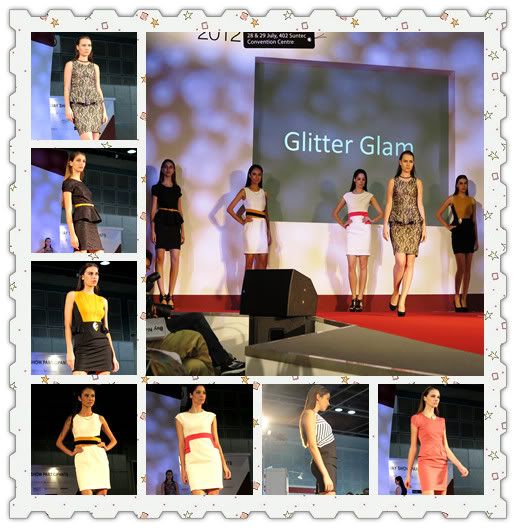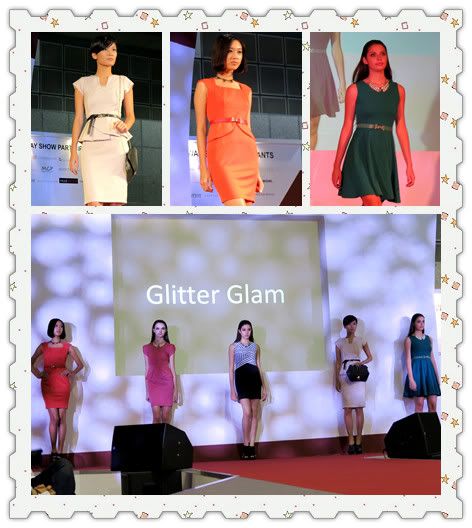 Glitter Glam takes conventional work wear on an exciting fashion edge, letting women exude confidence in silhouettes that eccentuates their curves.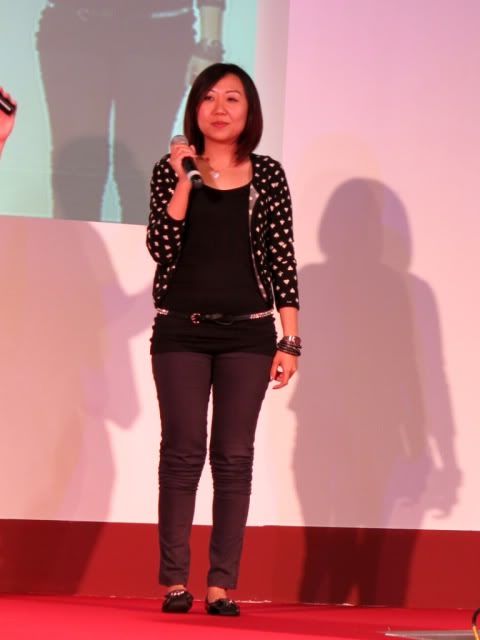 Last but not least, we have Glitter Glam's Marketing Executive, Dorcus Ling! :D
And that's the end of the Runway Show~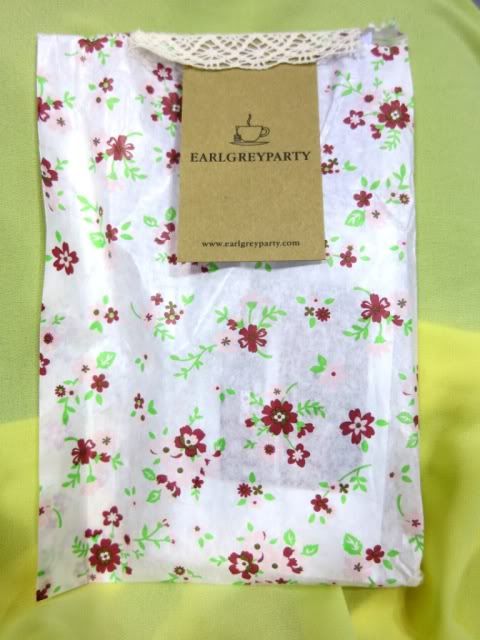 A big thank you to one of the sponsors
Earl Grey Party
for your goodie pack! Other sponsors include:
Multimedia Integrated(S) Pte Ltd
Stay tuned as I share with you the discount codes for the online stores in my next post! Don't say I never share! *winkwink* :D
Check out the event on STClassifieds today @ http://events.stclassifieds.sg/showcase2012
Like their Facebook @ http://www.facebook.com/STClassifieds.SG
Follow their Twitter @ http://twitter.com/STClassifiedsSG