Fashionistas unite! Love exclusive designer brands?
August 17, 2012
Some time ago, I attended Jooix's Time for A French Rendezvous Media Cocktail session at Chijmes!
Jooix is Asia's luxury design-centric e-store based in Singapore. Launched in 2011, Jooix is known for carrying mostly exclusive labels of accessories, as well as unique lifestyle and stationery from New York to Paris and Brazil. You may like our celebrity jewellery collections like Noir and LAMB (brands whose following include Lady Gaga and Katy Perry). They also recently launched cute stationery by Paris Cheri!
I was treated really well when I was there, got yummy cupcakes and a free pretty classic manicure! Felt so pampered. ;) I looked at Tricia who invited me to the event, as she explained more about the products to the rest of the guests; there's this indescribable passion I see in her.
I thought that I should share Jooix with you all because of this reason. And mainly because I fell in love with their lovely display of accessories when I was there! Posted these photos on my Instagram (@iisjong), and got some positive feedback :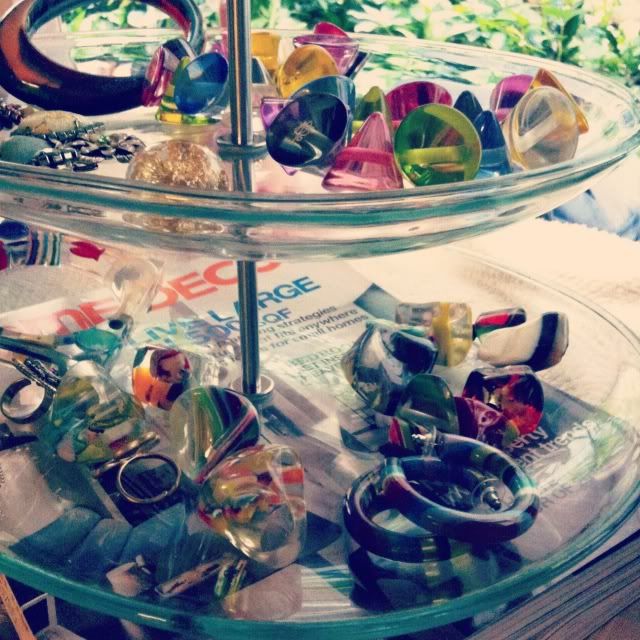 If you like what you see, head on over to
http://www.jooix.com/
now!
I have a special
$20 off minimum spend of $100
discount, thought I should share it. All you have to do is to apply the code "
20PostEvent
" when you check out!
Do note that this is
not an advertorial
. I am doing it willingly. So what are you waiting for? Shop away and have fun~