Kyle Patrick's MTV Session!
August 16, 2012
Thanks to the lovely people at F&N Sparkling Drinks, I was invited to American singer-songwriter Kyle Patrick's (Yes, he is the lead singer of The Click Five! *squeal*) MTV Sessions at Waterfront Studio, Resorts World Sentosa presented by Zesta!
MTV Sessions is a brand new television series for artistes to showcase their talents in an intimate studio environment. It is filmed live in front of a studio audience where music fans will get to know a different side of their favourite artiste through the live and up-close performances, friendly banter and interview footage.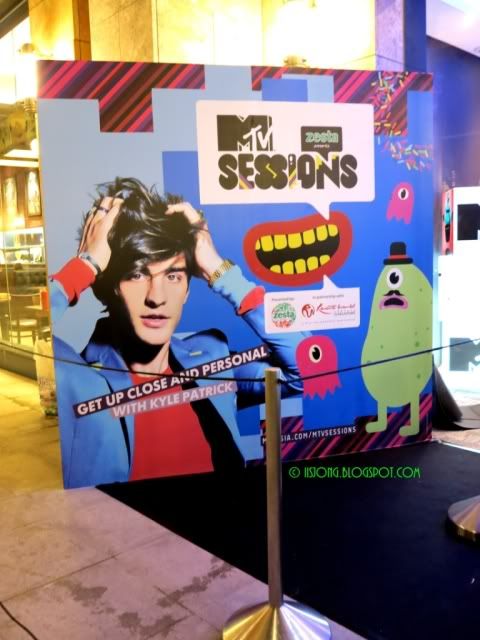 If you didn't already know, Kyle Patrick has a new self-titled EP! He launches a solo career with the leadoff single, "Go For Gold", which was released on June 20 along with a 3D music video.
I am a fan of his (The Click Five) since Secondary School! Gosh.. How long ago was that?
I love the entry ticket by the way, it's so colourful and poppy! Definitely not the normal ones you see around! ;)
This was how it looks like inside. It felt more like a showcase, I must say.
Oh, and the emcees for the night were really good looking and hilarious!
After some waiting, HERE COMES THE MAN HIMSELF! :D
With awesome people at the back playing instruments, of course! The guy on the keyboards was his friend from a long way back, during his school days. The guitarist plays on Saturday Night Live, and is also one of the producers for his EP!!!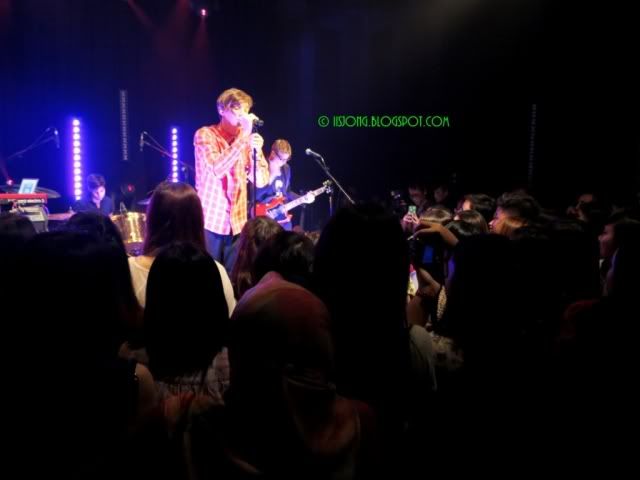 He changed quite a bit in terms of looks since the last time I saw him when he came to Singapore as The Click Five. He looks much better now that I can see his face much clearly (not that he was bad looking to start with)!
With his boyish good looks, it's no wonder he got so many girls swooning over him! The whole time I was there, I literally just stoned and went *.* as I looked at him perform....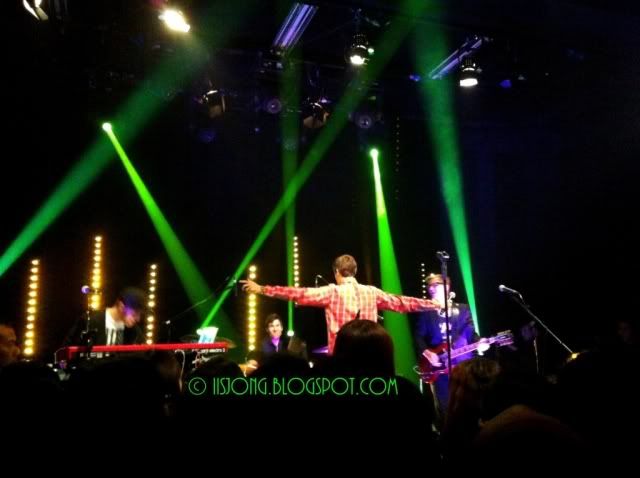 *knock knock* Is there anyone who's paying attention to what I'm typing anymore!?
He's definitely a charmer all right, but at the same time, he really can sing live, say real one!
With such a good looking guy like that, it's ok... I understand.. I would too! Hahahaha :P I'll leave you to stare at the photos!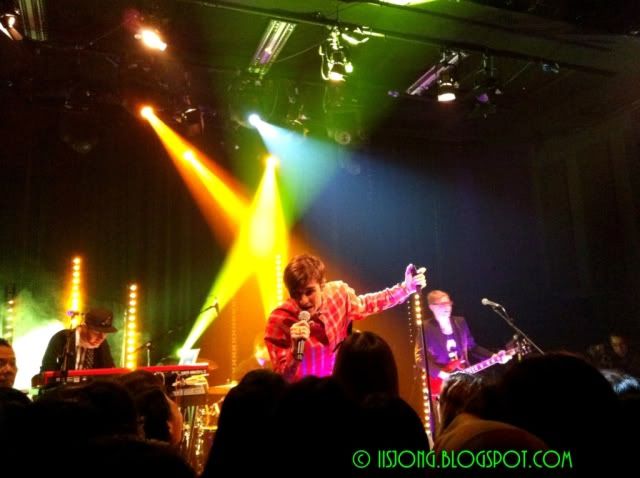 Wait.. Did I mention that he learnt Singlish words like "Chop" and "Chio Bu" (my personal favourite for the obvious reasons)? WELCOME TO SINGAPORE! :D
Don't say I never share - Kyle Patrick up close! All the more to look at him better~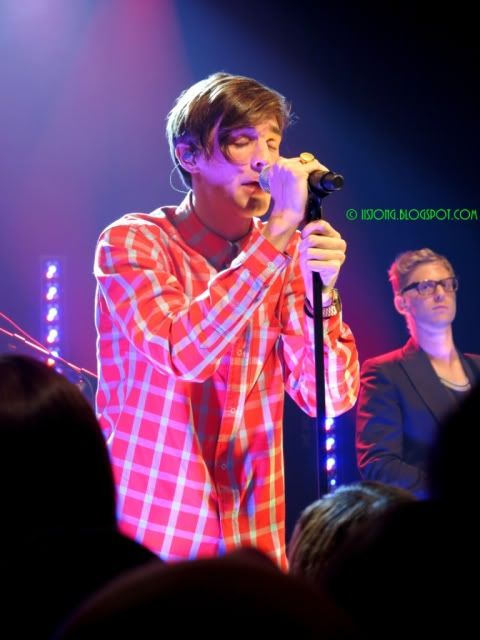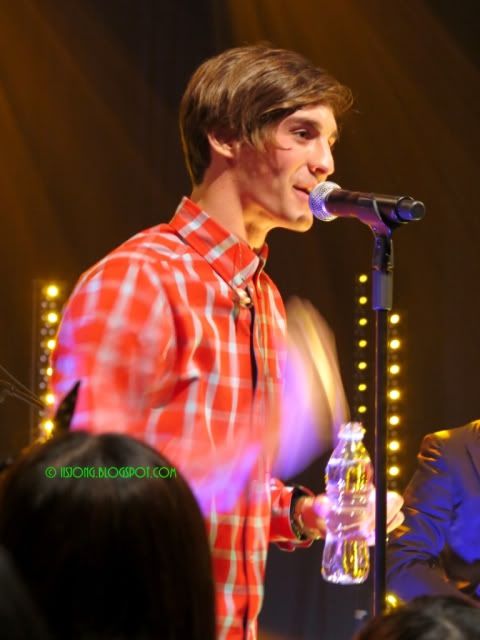 Someone, grab that water bottle after he finishes and lick it! Hahaha!
Kyle performed seven songs specially arranged for MTV Sessions including "Baby Don't Board That Plane", "Wild Ways", "Follow Your Heartbeat" and a cover of "Ain't No Sunshine" (I KNEW HOW TO SING TO MOST OF THEM OMGGGG HAHAHA FAN GIRL MODE: ON!). He also performed some of the well-known songs from The Click Five.
But the highlight of the night was definitely when he performed this song. He said that he wrote it as an inspiration to join the New York Marathon (Y U SO FUNNY & RANDOM, KYLE!). Somehow it is also used for the Olympics now, which is an honour for him. I've been repeating this song all week! Definitely a song you'd want to hear when you need some motivation! *wink wink* :
The crowd literally went wild when he performed this leading track from his EP called Go For Gold! Practically EVERYONE knew how to sing that song! Everyone was crazily high from all that jumping around and punching their fists in the air like we were on drugs, hahaha!
Unfortunately, I was overdressed in heels so I couldn't join in the fun :(
Kyle Patrick's MTV Sessions episode will premiere on September 8, Saturday at 12pm. For more information, you can visit the website here:
http://web.mtvasia.com/microsite/mtvsessions/kyle-patrick/
--------------------------------------------------------------------------------
In case you think that this post has ended, nah it hasn't! Bombing you guys with my Outfit of The Day. I don't always take and post pictures of myself on my blog, but when I do, I specially dressed up ok!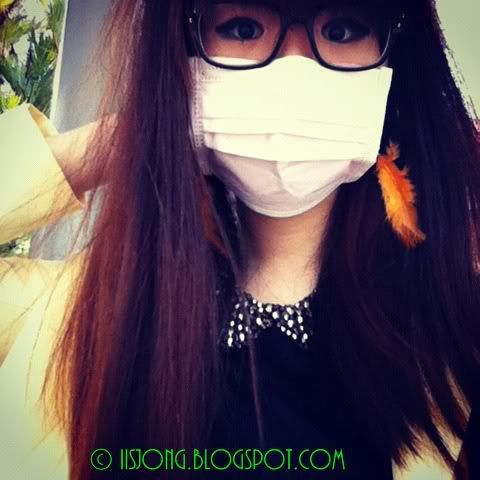 Many people have been asking whether I'm still ill, and to answer your questions - Yes, I am. It has been a few weeks already and I'm still really lazy to go to the doctors.. But I'm slowly recovering! I'm also trying to experiment and see whether my body is able to heal by itself like some miracle.
Thank you for your concerns, and I hope you enjoyed this post! :D