{ Surprising Moments in Macau } Day 2
September 24, 2012
So here's Day 2 of ze Macau trip! :D


All the pictures seen in this blog post are taken with the Panasonic Lumix DMC-GF5. Thank you Panasonic for the sponsor of the camera for our trip!
We started off our day with the Mini Macau Amazing Race. I was all pumped up in my sports attire; Y-Bloggist must be all energetic right!
We were teamed up in pairs, and each team was given a booklet of questions to fill up. My partner was none other than Ai Sakura, the mummy blogger! YAY, I felt so taken care of hehehehe.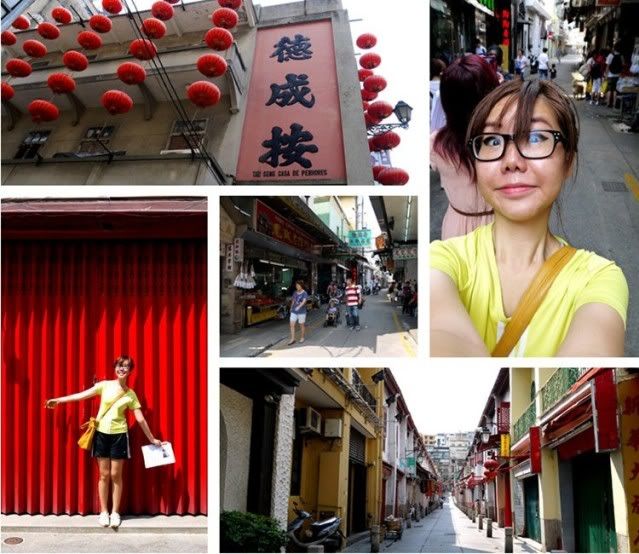 The race started off at Sofitel @ Ponte 16. We were all together at first, but slowly all of us split up and headed our own ways to find the answers by ourselves, at our own pace.
Place with red lanterns is the
Heritage Exhibition of Traditional Pawnshop Business
. Admission fee is MOP$5.
The street you see is the
Rua da Felicidade, or Happiness Street
.
Somehow, we found ourselves at the historic centre of Macau -
Senado Square
! I can recognize the paved area with a wave-patterned mosaic of coloured-stones any time, because they're one of its kind.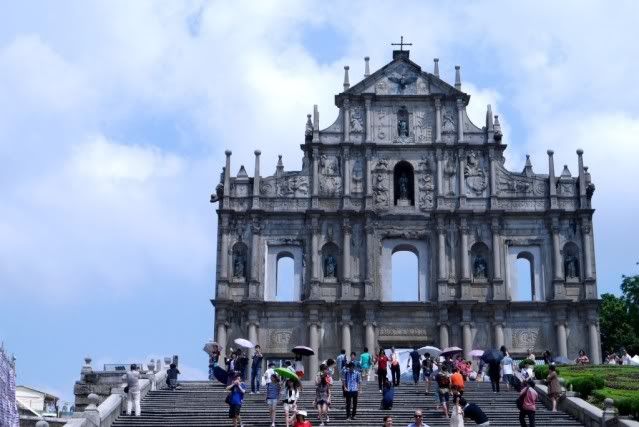 LE

RUINS OF ST PAUL'S

! HI I AM BACK! :D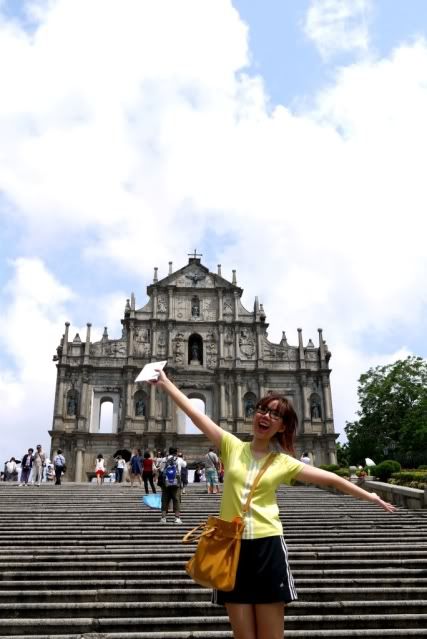 It is Macau's most famous landmark - if you didn't take a photo with it, nobody will believe that you went to Macau before!
Luckily for us, there was a Portuguese traditional dance performance in front of the Ruins of St Paul's going on. I love the lively music and unique dance moves - especially the ballooning of skirts when the girls take a turn!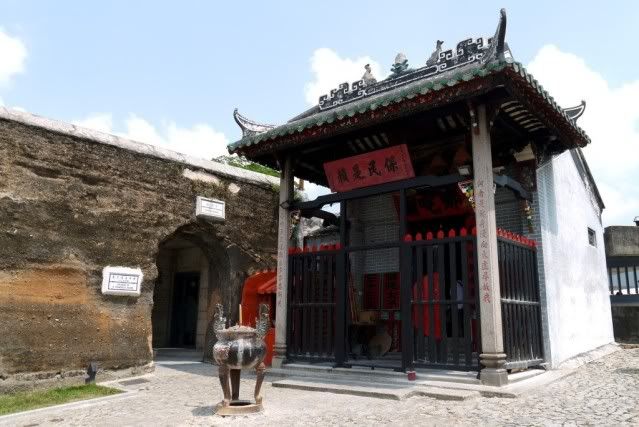 Na Tcha Temple (哪咤庙)
, a small old building next to the Ruins of St Paul's.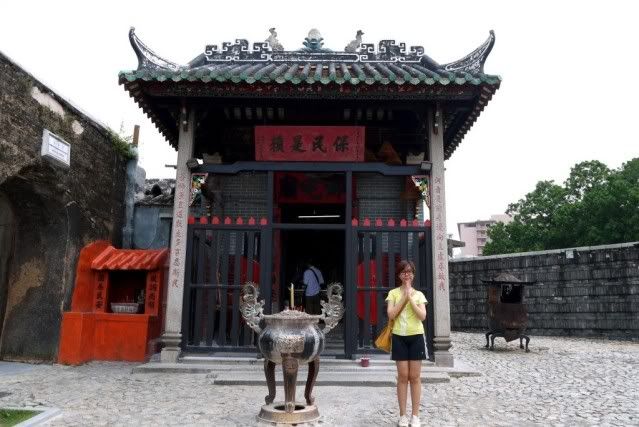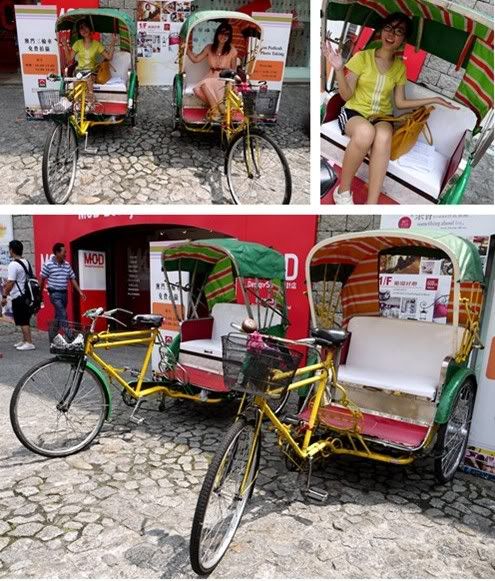 Trishaw in Macau - what a familiar sight! It made me feel so close to home. ;)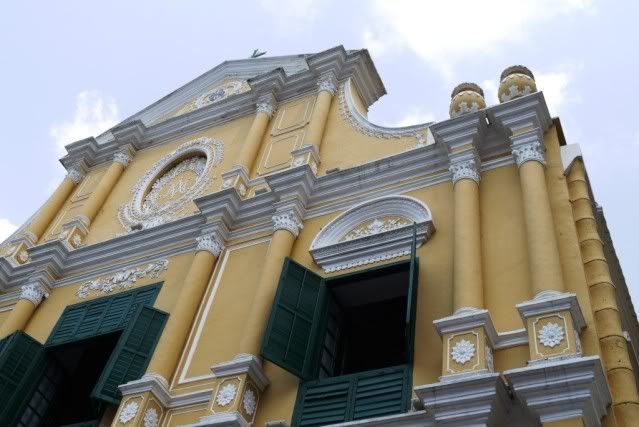 St Dominic's Church
. I love the yellow colour!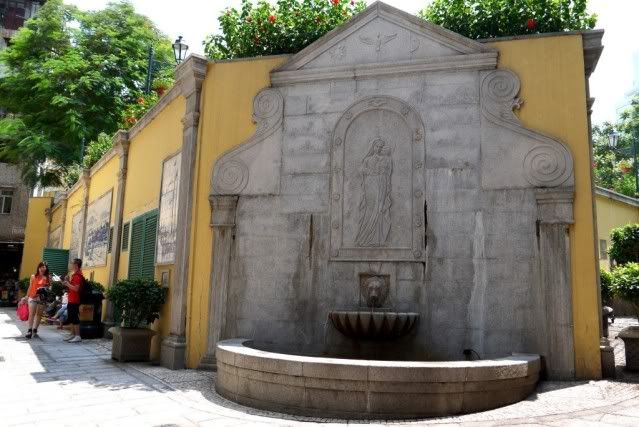 Travessa De Se
, the alley with Portuguese tiled walls.
After what seemed a long time acting smart, being curious cats, interacting with the locals and discovering the hidden treasures of Macau
(and maybe also trying to cheat by looking at other team's booklets)
, we reached the ending point -
Margaret's Cafe
!
They are very well known in Macau. I love their Portuguese egg tarts so much; awesome is such an understatement to describe how good they are!
Here's a video of the race prepared by the omy.sg team, Rui Long and Ming Choy! :D
The rest of the day was free and easy.
Together with some of the bloggers, we headed to well known noodle house
Cheong Kei Noodles House (祥记面食专家)
!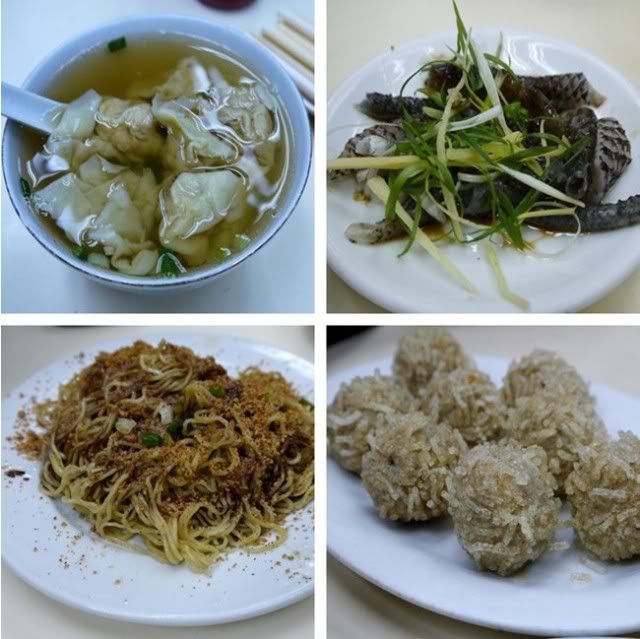 Ordered wantons, fish skin, shrimp roe noodles and fried fish balls.

Super yummy, I miss the food there already! :(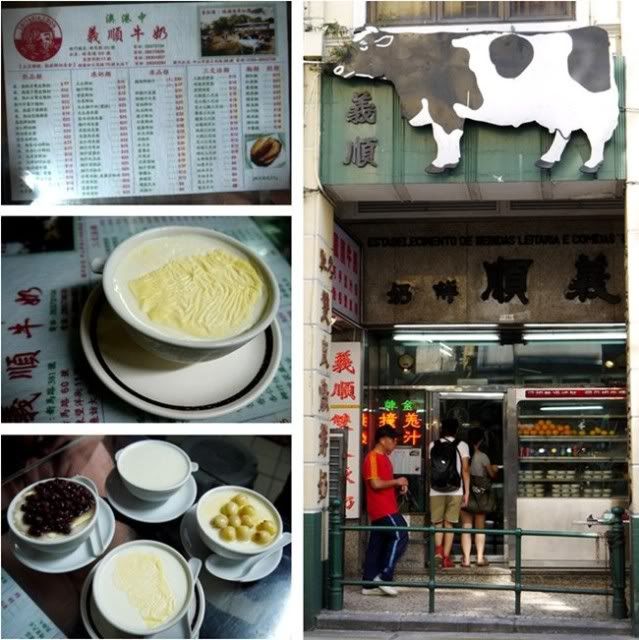 Singaporeans - no matter how full we are, we will have space for desserts!
We headed to
Leitaria I Son (义顺牛奶公司)
. Since they are famous for their milk pudding, we ordered 1 in original, 1 with red bean, and 1 with ginkgo nuts to share. We also ordered the ginger milk pudding, which I am not very fond of because of the strong gingery taste.
I don't like milk, but I tell you they were FANTASTIC! The milk taste wasn't very strong, and it was soooooooooo smooth~ *.*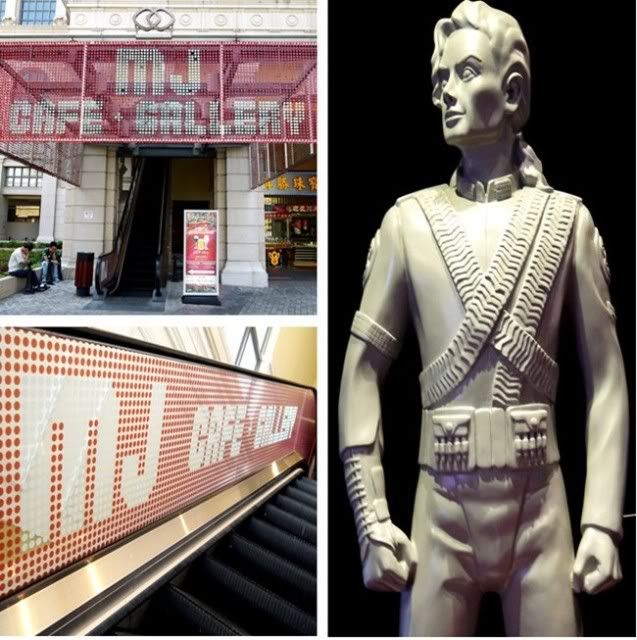 After having our tummies filled, I went back to the starting point, Ponte 16, to take a look at the
Michael Jackson Cafe X Gallery
!
As a fan of his, it was definitely a feast for my eyes! I felt so honoured to look at the things he left behind. He may not be with us anymore, but he'll always be remembered in our hearts.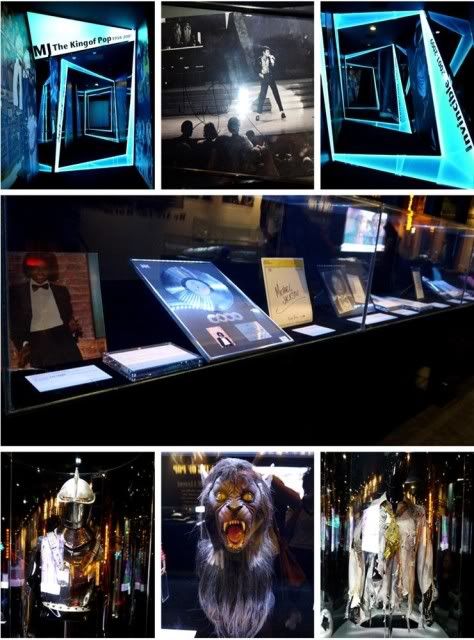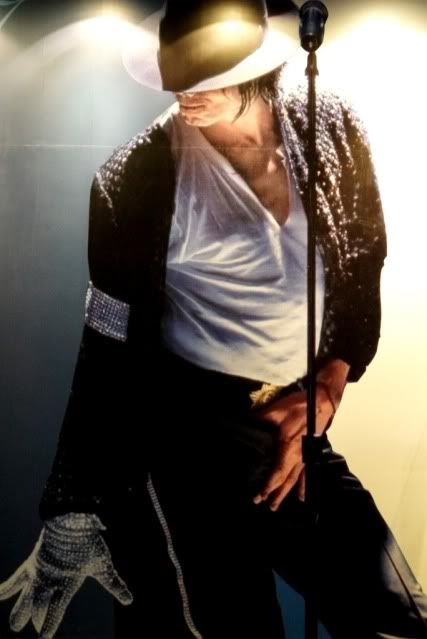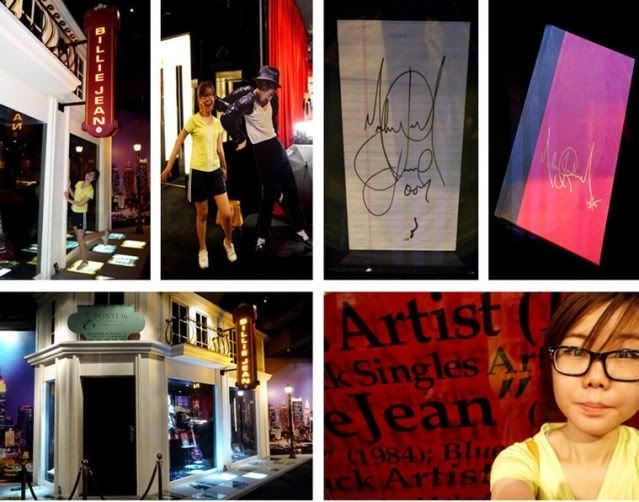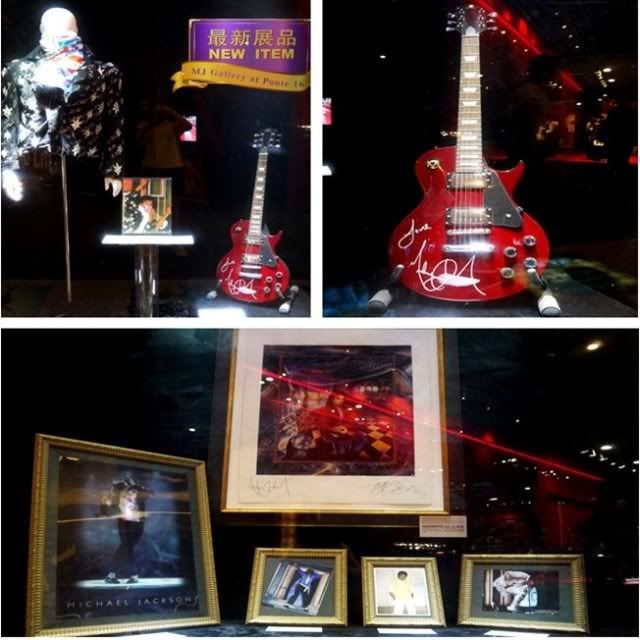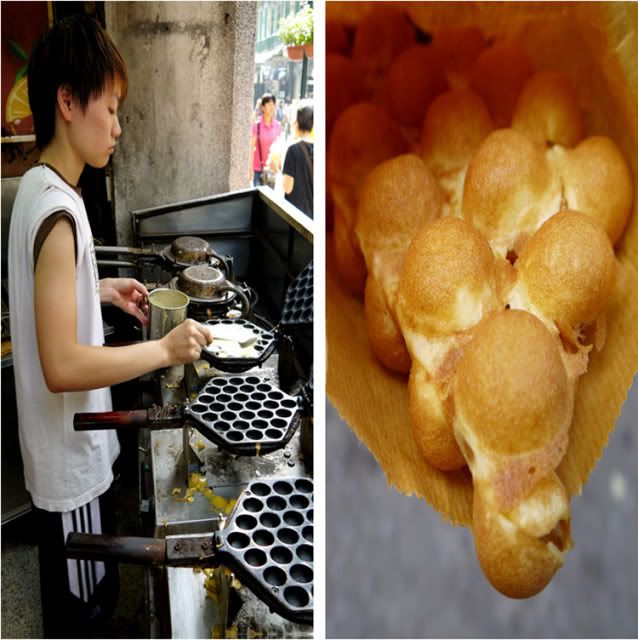 I headed back to
Senado Square
to continue what I love doing the most - wandering around.
My eyes lid up in glee as I found so many shops that stocks really high fashion clothes, accessories and beauty products that cannot be found in Singapore. I also found a bookshop which displayed a wide variety of books that I didn't want to leave!
Not to forget - gluttony me was on the look out for interesting food. I found this egg waffle that tasted different from the ones you can find in Singapore. Unlike those found here, it wasn't empty in the middle, if you know what I mean.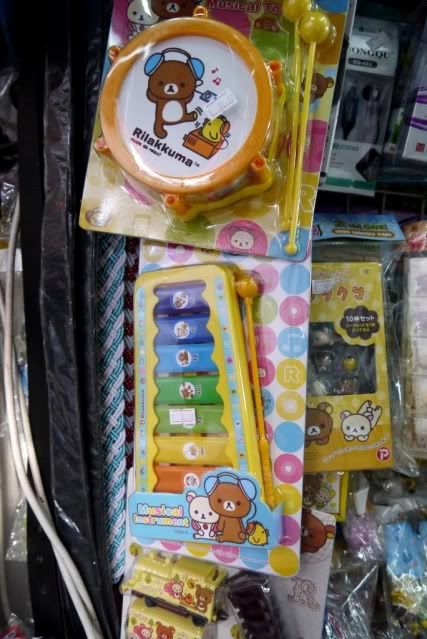 At some alley, I found this shop selling cute toys at dirt prices! A huge soft toy was only MOP$50? If only my luggage had space! :(
They had a lot of cartoon stuff. Found so many kawaii Rilakkuma items~ Was shrieking so loudly on the inside!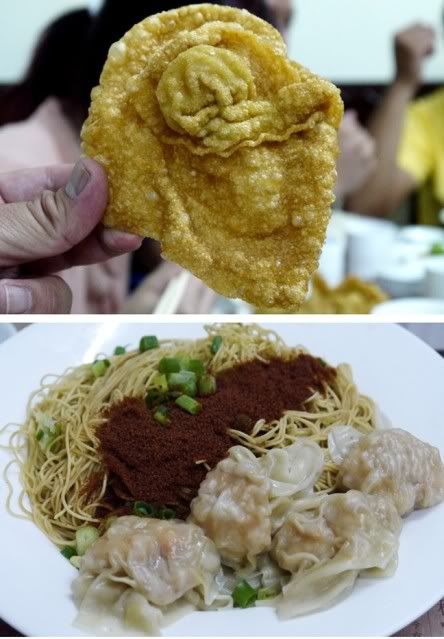 For dinner, I met up with the rest at
Wong Chi Kei
, another famous noodle house. They have been in business for 66 years already! :O
Psssst... I prefer their shrimp roe noodles over Cheong Kei's though! It was more "q" and flavourful.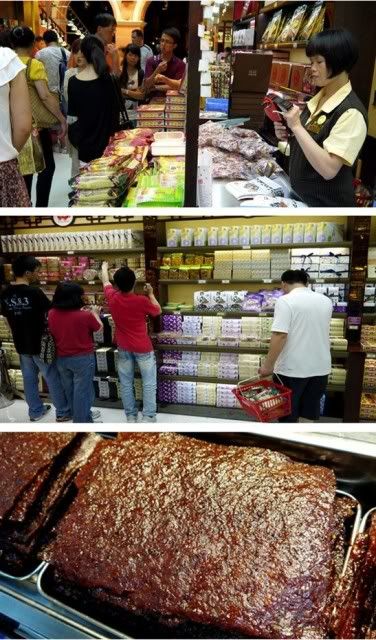 Before heading back to the hotel, I went to buy food souveniers from the famous
Koi Kei
! Check out the huge bak kua. Nom nom nom :D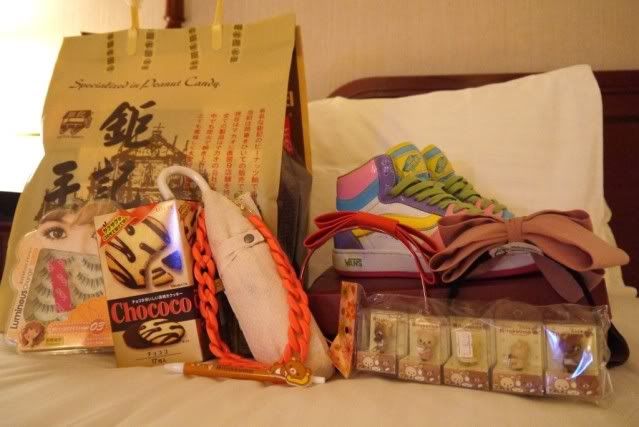 Damages for the day!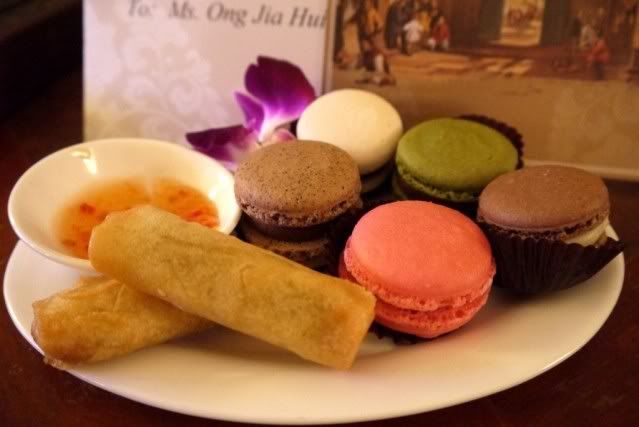 Thank you Grand Lapa Hotel, Macau for the delicious macarons and spring rolls. They were good! Surprising moment indeed ;P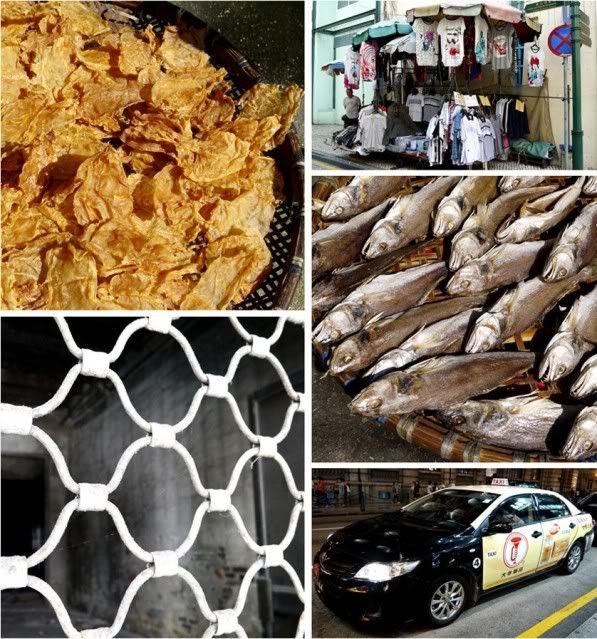 Random street shots.