{ Surprising Moments in Macau } Day 3 (Part 1)
September 26, 2012
We had a long day on the 3rd day of ze Macau trip, so I'm splitting the post up into 2!
All the pictures seen in this blog post are taken with the Panasonic Lumix DMC-GF5. Thank you Panasonic for the sponsor of the camera for our trip!
First up! We went to visit the
Macau Wine Museum
.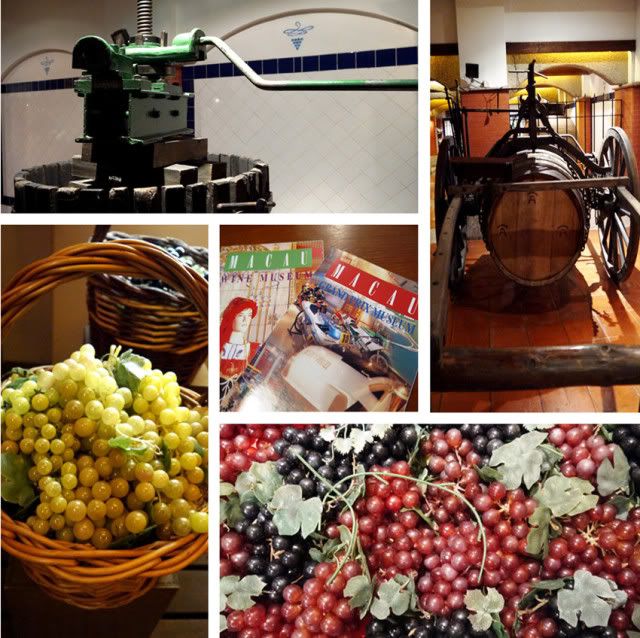 I learnt quite a bit about the history of wine making in Macau. It was an eye opener for me to be able to understand the process of fermentation and the tools that were used!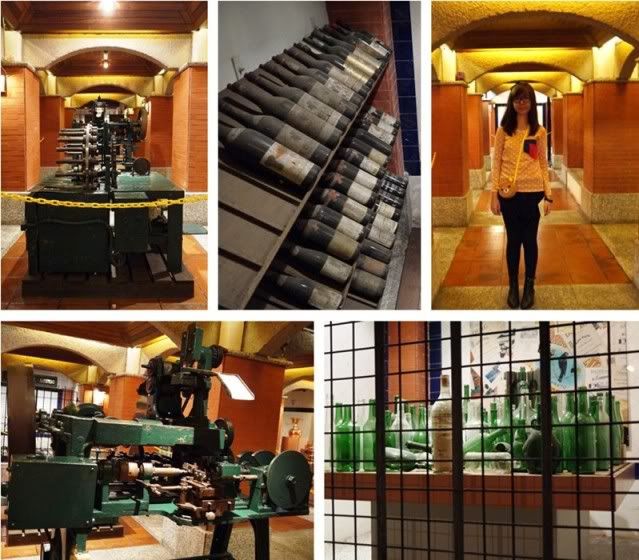 They had real wine displayed in accordance with the vintages respective region of origin. I saw a one from the 1800s, untouched! :O
We had a wine-tasting session, and I got myself the "no kick" one since I am no wine drinker. I guess I really AM a kid - the wine was bitter and I felt so warm on the inside. Time to grow up, I'm 19 already! :/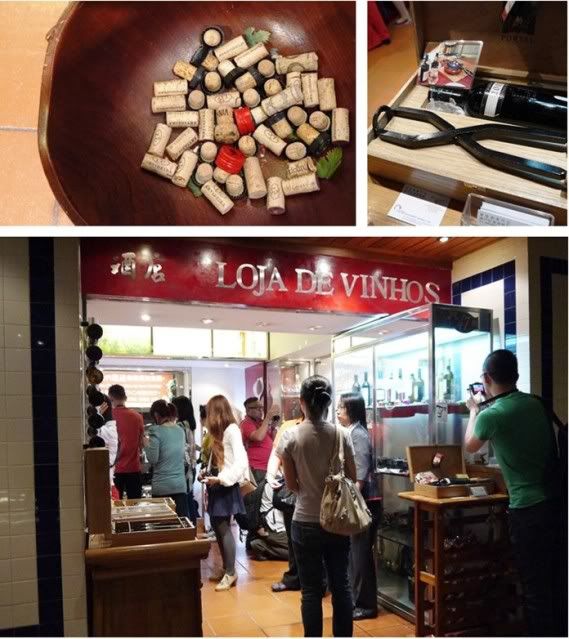 If you like the wine, there's a wine store on your way out. BUY ALL THE WINE!
Just opposite the Macau Wine Museum is the
Macau Grand Prix Museum
. The Museum pays tribute to individuals who contributed extensively to the success of the Grand Prix. You can find many familiar F1 drivers names here!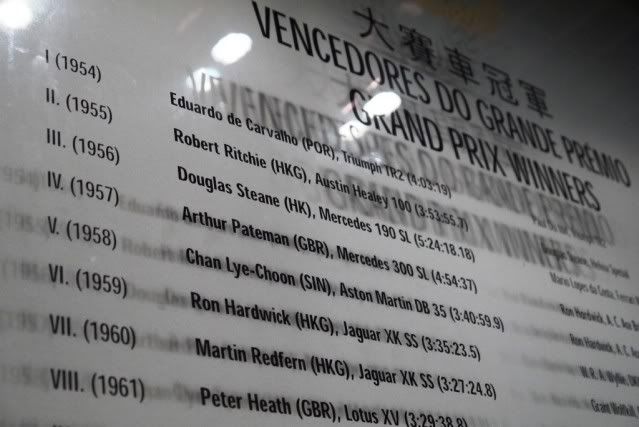 In 1958, there was a Singaporean driver who won the Grand Prix! His name is Chan Lye-Choon. I heard that during that year, Singaporeans were all very proud of his win; students pretended to be like him, vroom-ing away in school. Well done, nation pride! :D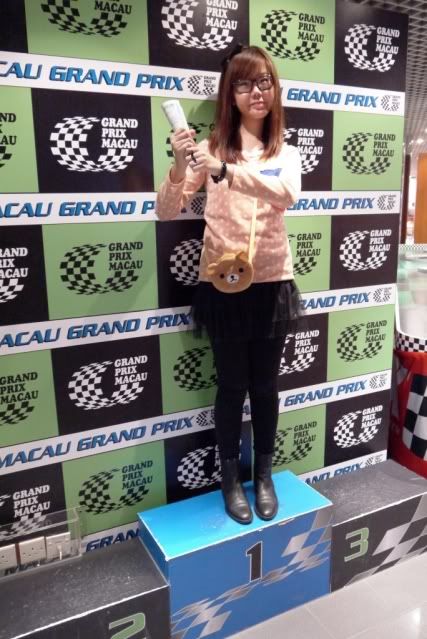 I'd like to thank my parents for bringing me to this world, my family for their love, my friends for their never ending support............... Hahaha, just kiddin'. There was this mini podium in the museum, so interesting!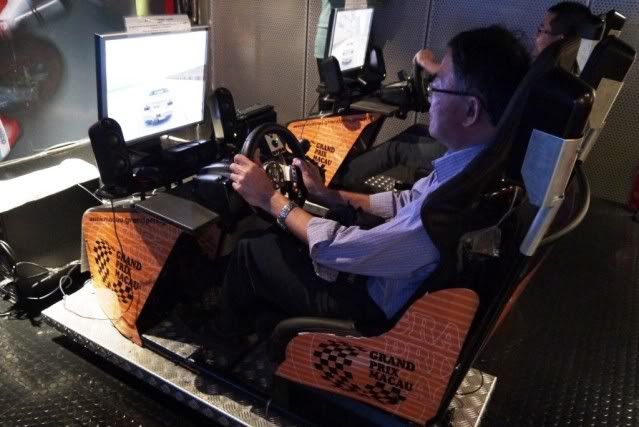 What a sight to see oldest blogger Chun See zooming off on the simulator. Look at how much he's enjoying himself!
A collection of magnificent machines that raced and won the Guia circuit are displayed in the museum. They represent the history of one of the most exciting world races. I love the vintage ones!
After all that "woahhh" and "ahh...", we made our way to
MGM Macau
! THAT PLACE IS SO BEAUTIFUL LIKE SOME PALACE, I LIKE I LIKE! *.*
From now till October, they are having Macau's first ever Butterfly Exhibition at the
Butterfly Pavilion
! It is a very magical blend of the elements of nature into a modern art piece designed by US designer Stephen Stefanou.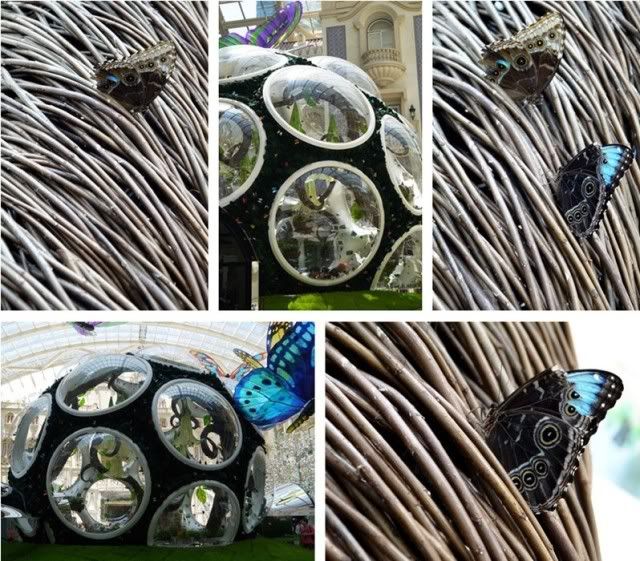 In this enchanted world of nature were 130 different species of butterflies.
Now, I am not a fan of these creepy crawlies (in fact, I'm very afraid of them), but the place was so beautiful and it was a lifetime experience, so I had to overcome my fear and grab my chance!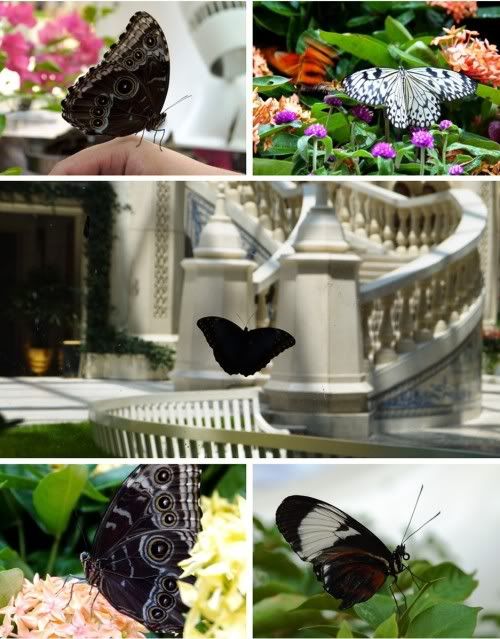 Inside one of the MGM Cafe was this butterfly laboratory. We had the exclusive chance to talk to a butterfly doctor and saw the birth of a butterfly! It was a beautiful sight! :')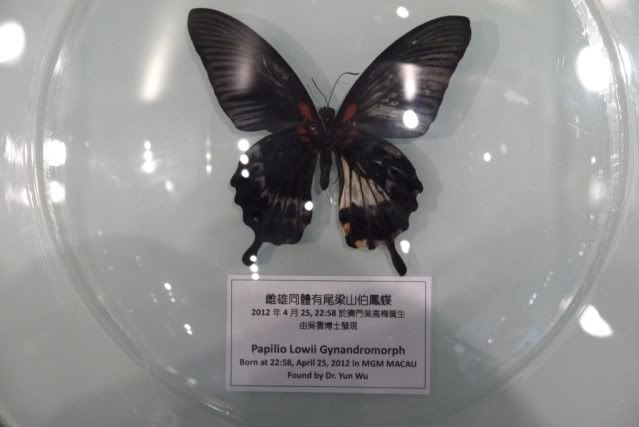 The doctor found this rare butterfly which was exhibited by itself in a corner. The size of this butterfly was unlike your usual ones - this was HUGE!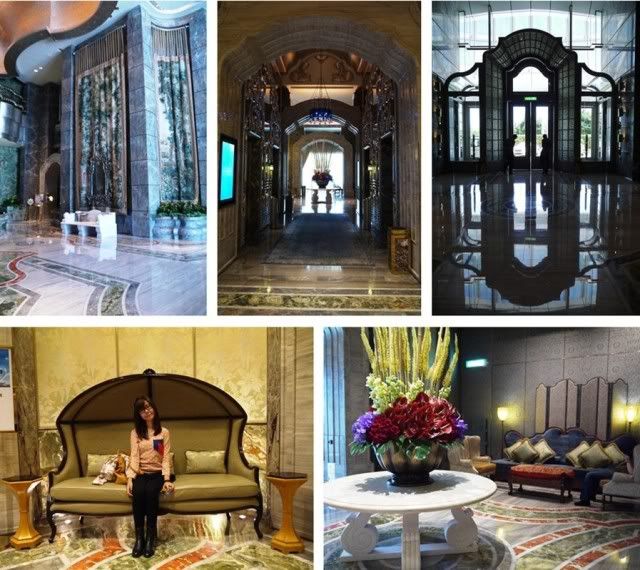 Thanks to the Management at MGM Macau, we had a tour around the special VIP lounge area that was not easily opened to public! VIP area was indeed different from the outside - very atas and one of its kind.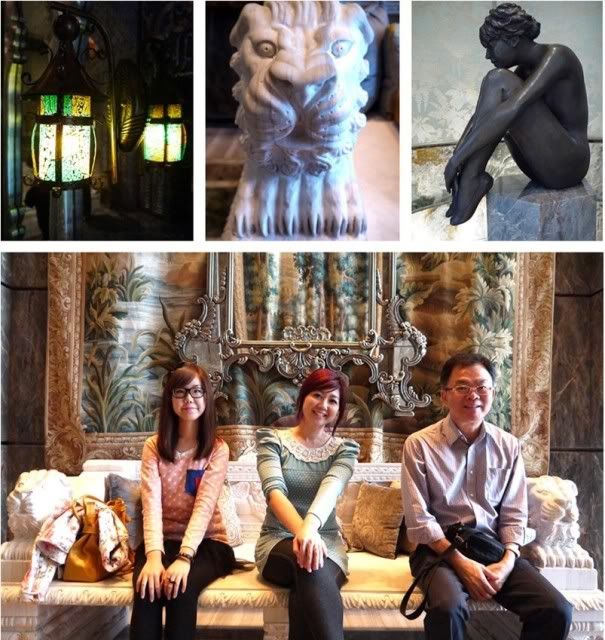 I found myself adoring the place because it was like a mini museum. There were so many fine works of art pieces around!
After the short experience of the life of a million bucks, we headed to
Sky 21
for our pan-asian lunch. Our lunch that day was delicious, and best of it all? It was sponsored! You can find out more about Sky 21 here:
http://www.sky21macau.com/home/main/en/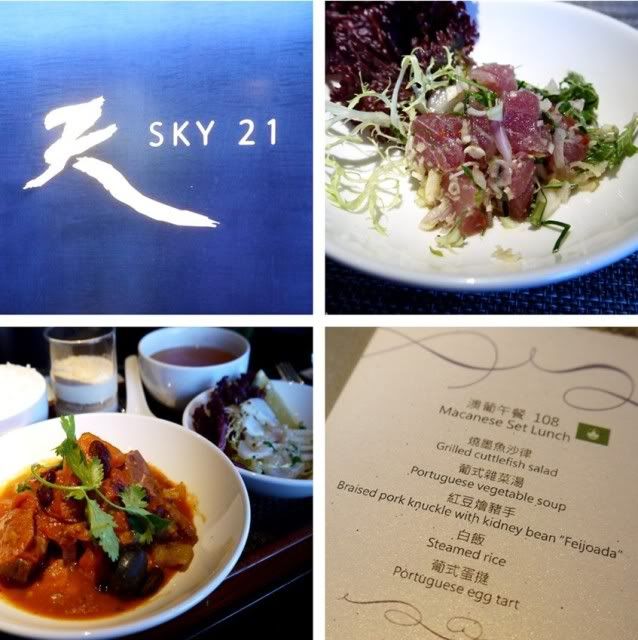 Place wise, the ambiance was very personal and relaxing since we dined in a huge room with splendid view. There was a wide variety of Set Lunches from different countries to choose from. I settled for the Macanese Set Lunch in the end since we're in Macau.
All of us had a Thai tuna salad as our appetizer. It was raw and spicy, but surprisingly good!
Moving on to the Macanese Set Lunch, it indeed brought out the fusion of East and West in their dishes. My favourite was the pork knuckle. It was braised; very Chinese style. The interesting part was that the sauce was tomato based!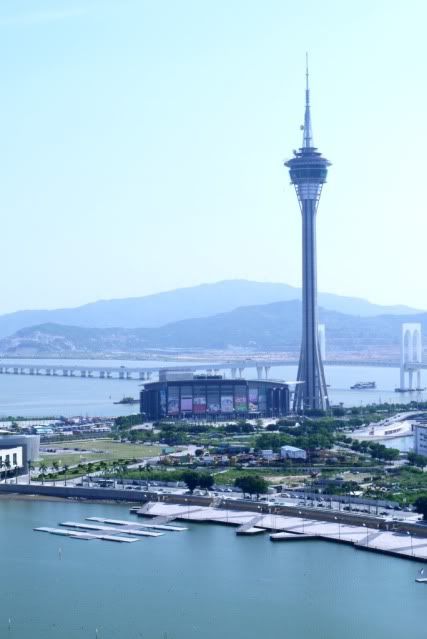 After our lunch, we made our way to the top of the building. It overlooks Macau and I had a clear and magnificent view of the surrounding. It was breezy and ethereal; I could stay there and admire for hours!