[Day 1] Genting Trip with Nuffnang!
October 13, 2012
When was the last time you went to Genting Highlands?
For myself, it was more than a decade ago! The only thing I remember was how cold the place was, and that's all. Which explained why I was so ecstatic when I was given the chance to join Nuffnang on their third Genting Evangelist trip!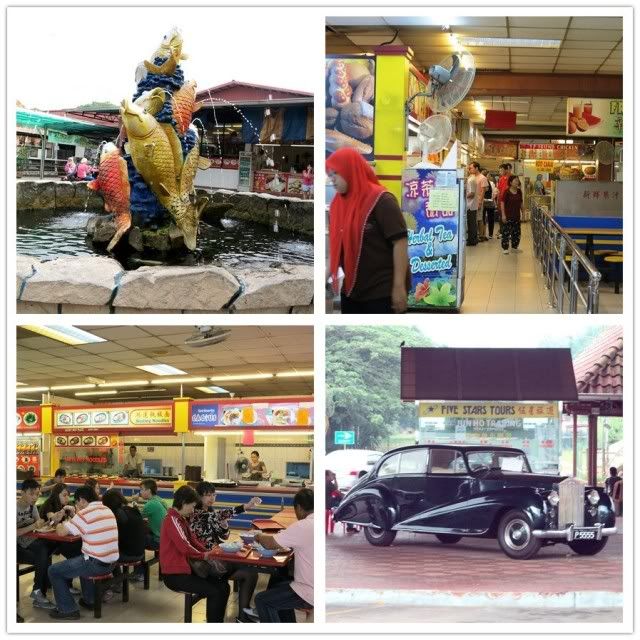 We departed from Singapore at 7am. After a long bus ride with
Five Stars Tours
, we stopped at
Yong Peng
for a quick break! Somehow, I roughly had an impression of this place.
How each of our seats looked like. Believe it or not, I have never sat a tour bus before.. I am impressed by how the space was huge and seat was rather comfortable!
After what a Part 2 of our long bus ride, we reached Genting Highlands! *breathes in Genting air*
Look at how colourful the place was! It was love at first sight for me because I love colours! ;)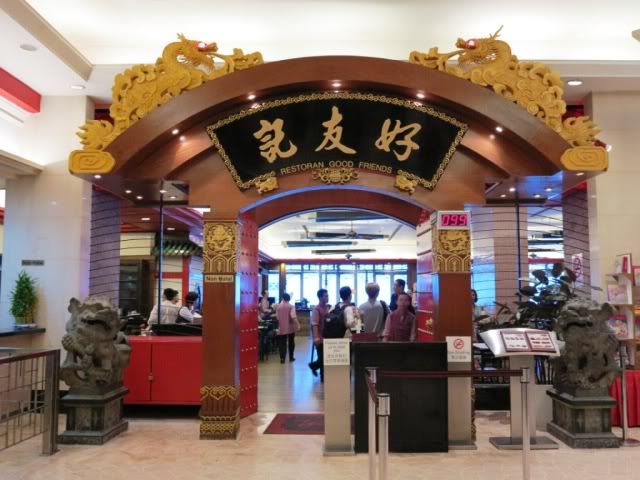 First up! We had our lunch at
Good Friends Restaurant
.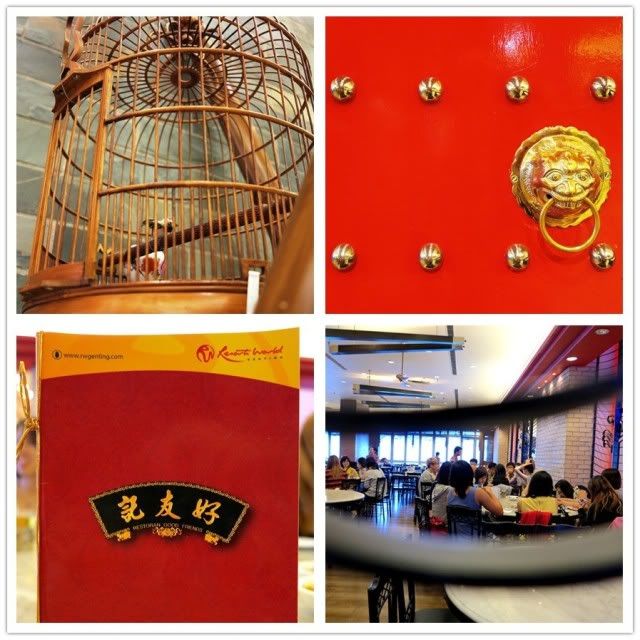 Located at level 2 of the Highlands Hotel, the atmosphere was cozy and very Chinese style.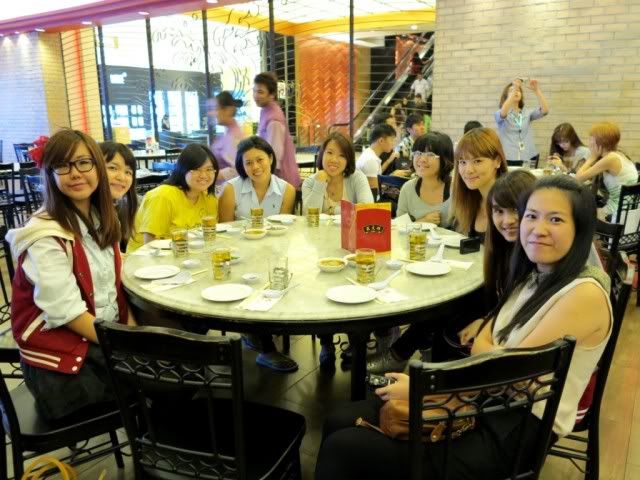 Ze bloggers at my table! ;D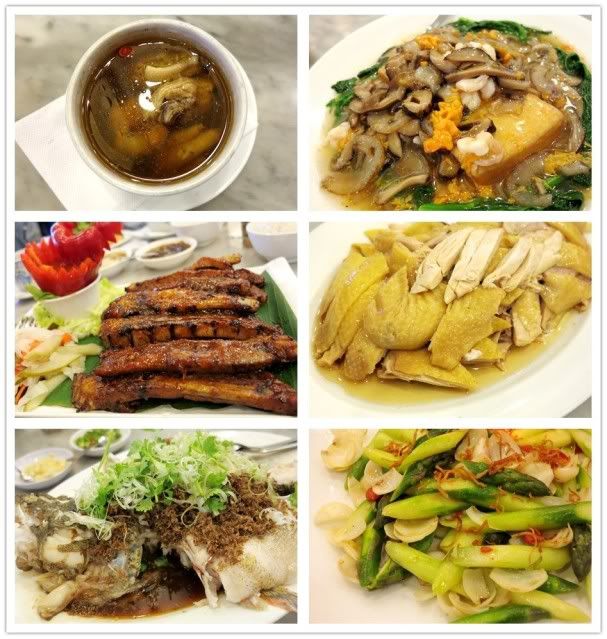 We were served with home-cooked and tasty Hakka Cuisine. The dishes were namely:
- Ginseng Roots with Chicken
- Home-made Soya Bean Curd with Crab Egg Sauce
- Spare Ribs with Chef's Sauce
- Steamed Free-range Chicken
- Steamed Marble Goby Fish with Minced Ginger
- Australia Asparagus with Lily Bulbs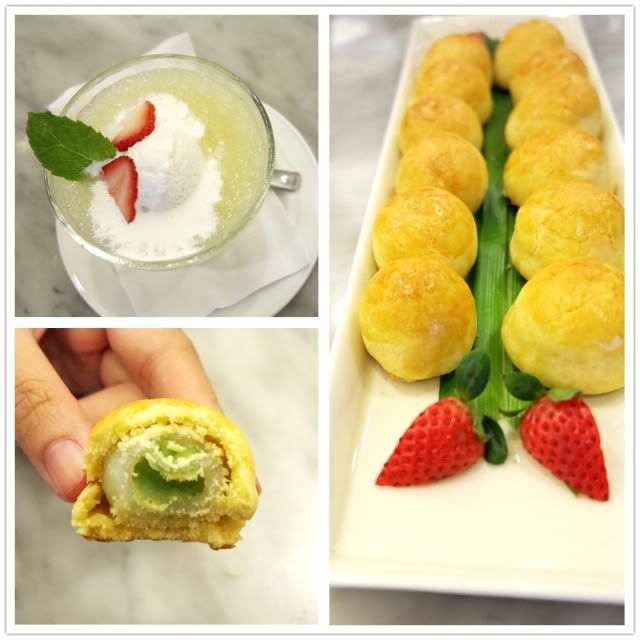 Time for desserts!
- Honeydew Sago
- Crispy Lo Mei Chi
I am surprised that the Crispy Lo Mei Chi looked like pineapple tarts on the outside, but is actually mochi on the inside! :O
After our tummy-filling lunch, we headed back to our hotel to check-in! We were accommodated in
First World Hotel's World Club Room
. It is one of the best rooms in the hotel!
My roomie was none other than Pei Shi! ;) We knocked the door and pressed the door bell like crazy before we stepped into our room because we were superstitious like that, hahaha =.= The room was alright, bed was pretty comfortable! But do take note that they do not have wi-fi in the hotel. You have to go to the Starbucks or the bakery to get connected!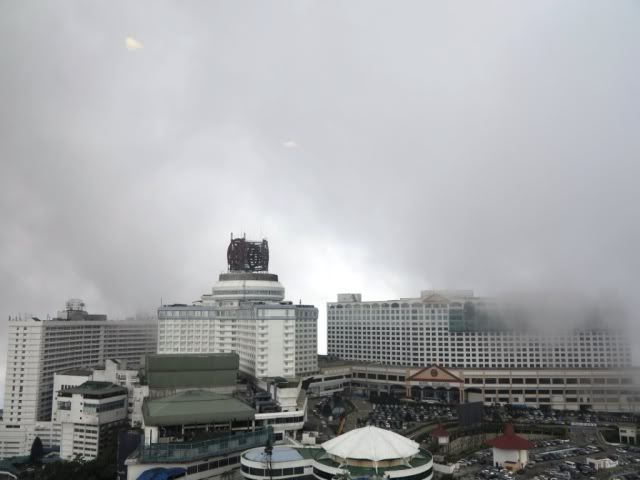 View from ze room!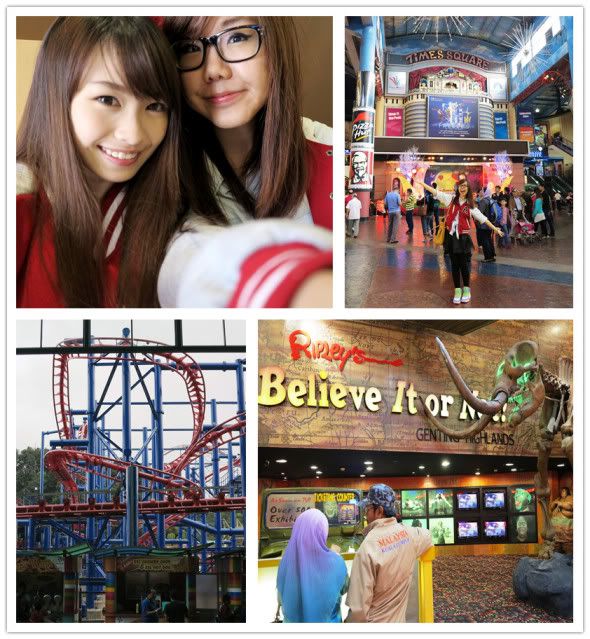 After leaving our stuff in our rooms, we wandered around by ourselves since it was free and easy time!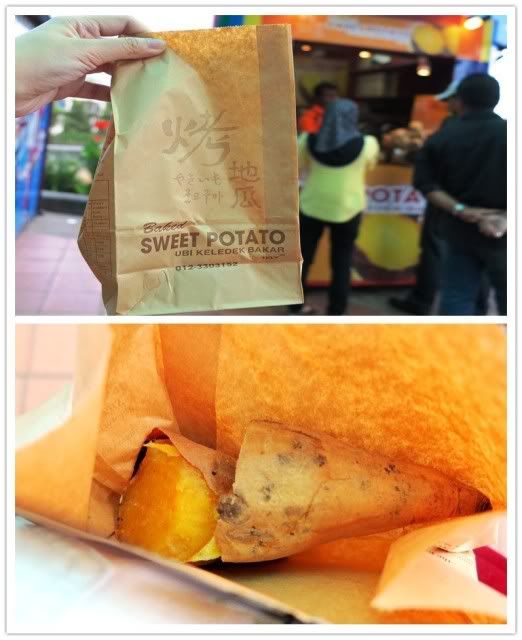 Now, I am not a fan of potatoes... But Pei Shi recommended this Baked Sweet Potato stall to me, claimed it's good and stuff, so I tried it! I had my doubts at first, but it was proven unnecessary. I liked how mushy and sweet it was!
Not bad, not bad.....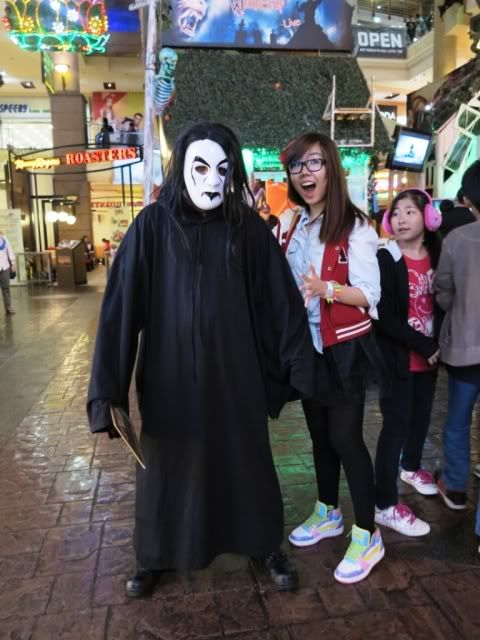 In parallel universe, it's Jong who scares the ghost!
We made an impromptu decision to explore and play in the
Indoor Theme Park
. I had the most fun riding on the roller coaster ride called Euro Express; we screamed our lungs out with the motive of scaring the kids seated in front of us. Hehehe! *rubs palms together* xD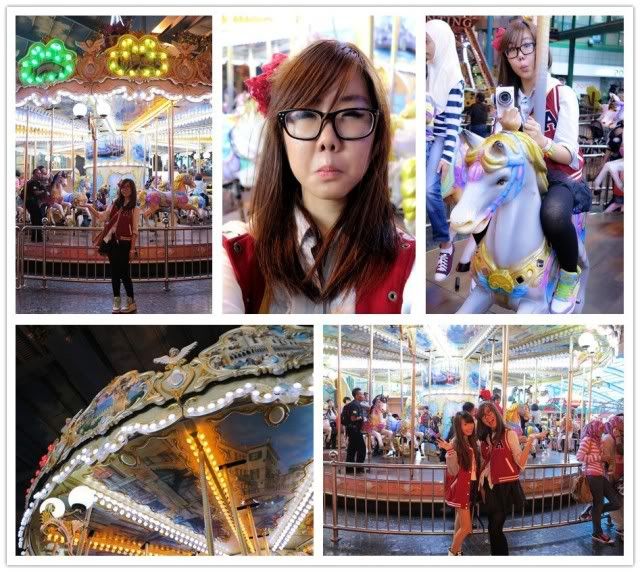 The Merry-Go-Round a.k.a Carousel ride was too pretty! Couldn't resist *.*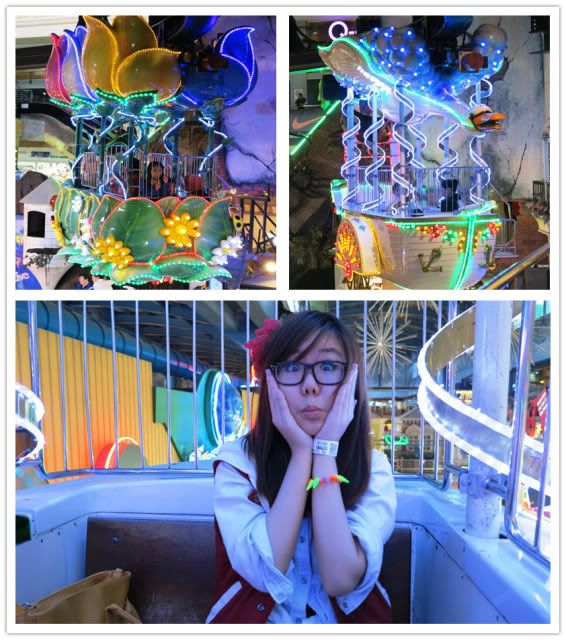 We rode atop on exotic floats from the realms of fantasy and soaked in the sights of First World Plaza from above on the Rio Float ride. I love the beautiful lights!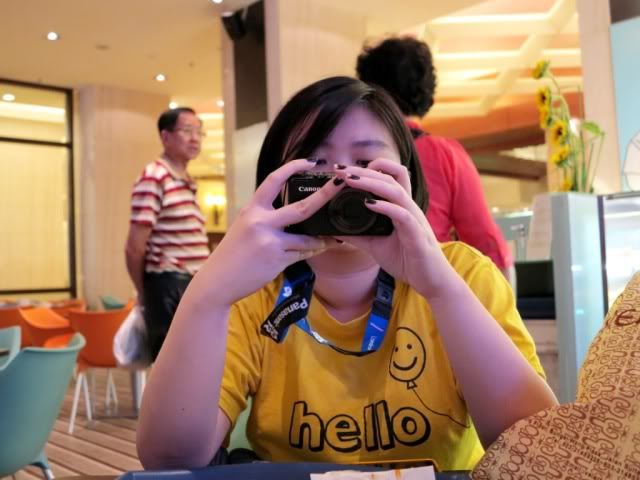 Since we had spare time left, we headed to the bakery in hopes to get some wi-fi connection. Bloggers cannot live without their wi-fi (ok, I don't know about the rest but I CANNOT, SUPER BUAY TAHAN)!
Looks like great minds think alike, because we also met some of the other bloggers trying to grab some connection too.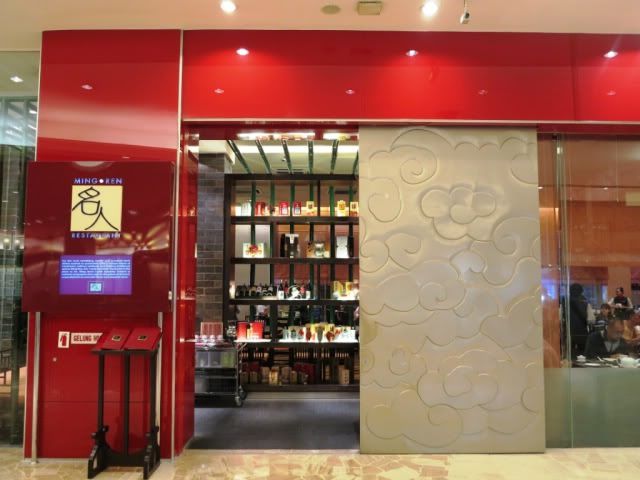 For dinner, we dined at
Ming Ren Restaurant
which was also located Level 2 of Genting Highlands. They had a unique blend of Cantonese culinary methods and Xinjiang's traditional spices and seasoning, which makes up Ming Ren's "Lamb Specialty Cuisine"!
Read on to find out what I mean by that.....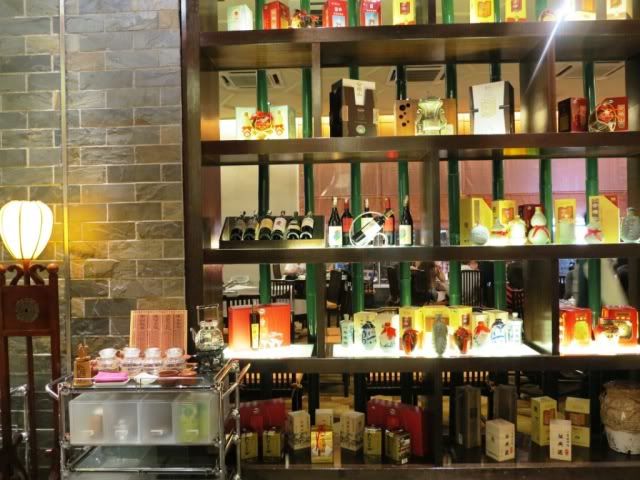 Check out all that wine!!!!!!!! :O
Le menu!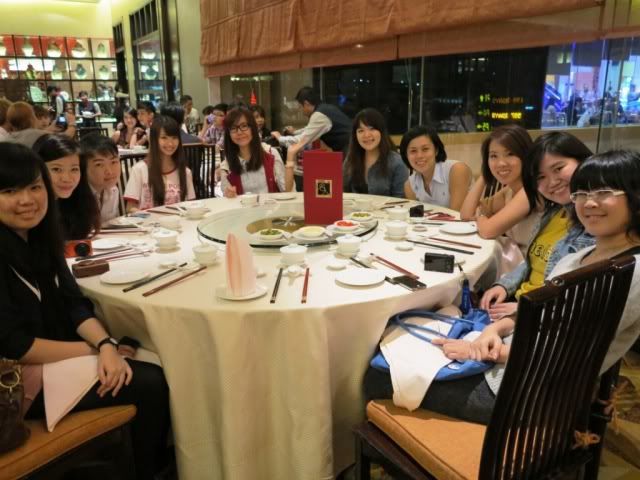 Ze bloggers at my table! ;D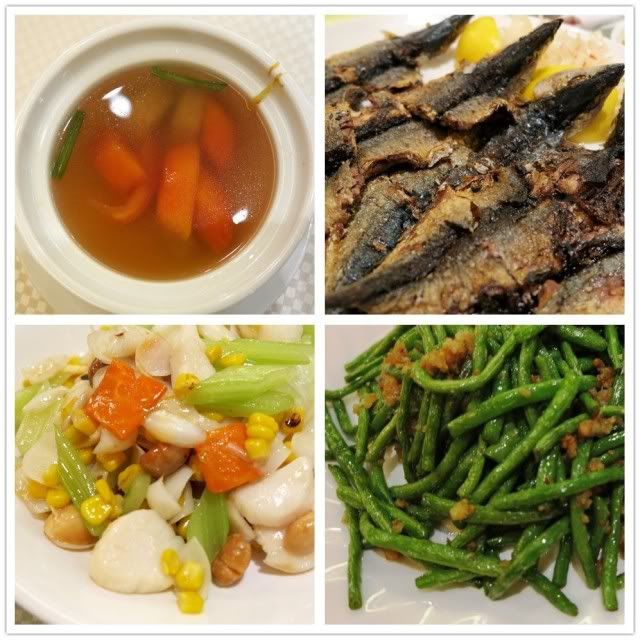 Our aromatic and exquisite meal! The dishes were namely:
- Boiled Yam and Papaya Soup
- Baked Mackerel served with Japanese BBQ Sauce
- Stir Fried Scallops with Lily Bulbs, Sweet Corn and Hawaiian Nuts
- Stir-fried French Beans with Shrimp and Chili
- Stir-Fried Sliced Lamb with Potatoes and Curry Sauce
- Spicy Roasted Chicken
- Roasted Xinjiang Lamb Leg
- Golden Crispy Fried Prawns dressed with Fruits and cooked with Wasabi
Not in picture:
- Xin Jiang flavoured Rice steamed with Lemon Grass, Turmeric, Ginger, Garlic and Shallots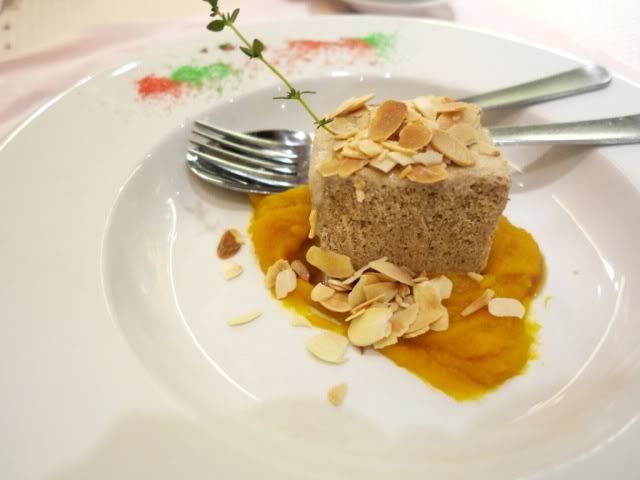 For ze dessert:
- Special Xinjiang Almond and Pistachio Ice Cream
Do take note that they added some lamb thingy inside too!
Our dinner ended pretty late, so some of the bloggers decided to head back to their hotel rooms to rest. As for the rest of us, this is what happens when we are not blogging...........................
Opp, opp, opp... Oppa Gangnam Style!
My day ended with late night (or very early morning) karaoke session with some of the bloggers who were still awake. My ears had a feast because Silver and Deenise were in the house! I had an "eargasm".
Silver was a contestant on Project SuperStar, and even made it super far loh! I remember her by her super deep deep dimples lololololol~
As for Deenise, she sings super well can! I first noticed her when she was nominated for the Singapore Blog Awards for Best V-Log (was stalking everyone hehehe). I remember watching all her YouTube videos and got super mesmerized by her voice lah!


Alright, that's Day 1 of ze Genting trip for you. Stay tuned for Day 2! ;D