[GIVEAWAY] New Crocs New You II
October 18, 2012
Crocs shoes - if your impression of them are the classic (ugly or genius design, you decide) ones, well, you are obviously out of date.
Step out of your tortoise shell, because Crocs shoes now comes in a wide variety of fashionable designs and colours, you will be so spoilt for choice! Crocs has announced their exciting
Fall Holiday 2012 Collection
, and a brand new online contest in Asia.
I recently went for a Crocs bloggers gathering to try out the new styles and find out more about the contest! TV Star Oli Pettigrew was also present, but I did not take any photo with him :( Anyway, we got to pick a shoe of our choice, and this was what I got: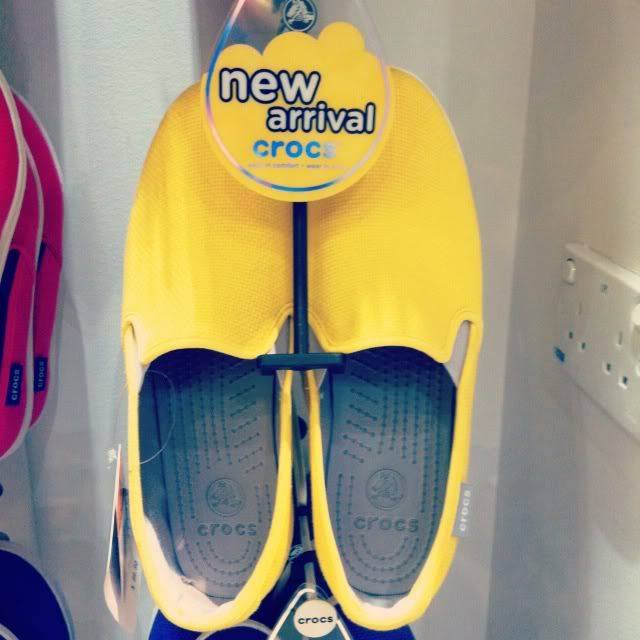 Say hi! Women's LoPro Full Vamp Canvas Slip-on Sneaker in Yellow/Light Grey colour! *.*
Within half an hour, all the invited bloggers had to creatively capture a picture of them as the model posing with their choice of shoe, then upload the photos online. Special guest Oli Pettigrew will then select the winning photos!
This is... Err.. My winning photo, hahahaha! I was one of the 3 winners that night. HUAT AH! ;D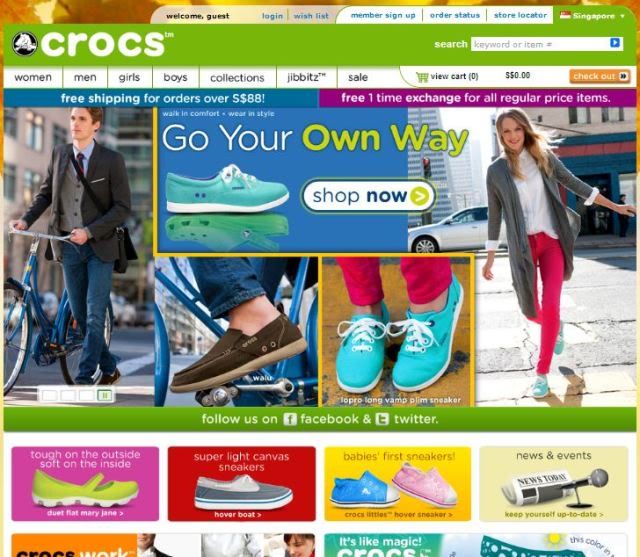 Anyway, to view Croc's latest Fall Holiday 2012 collection, visit
www.crocs.com.sg
!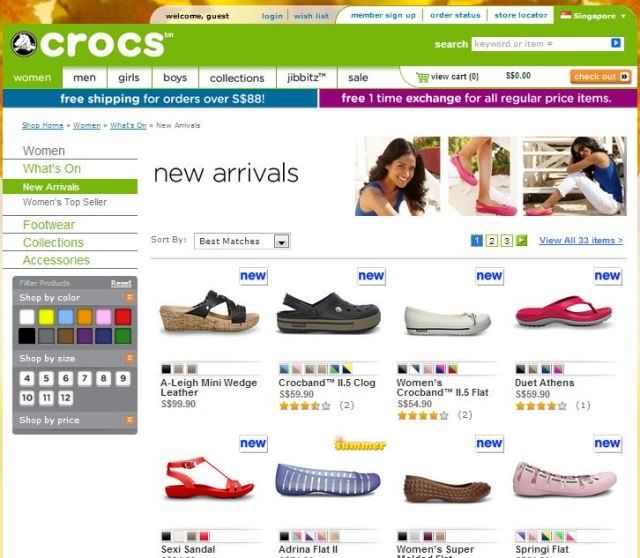 Here's what you can expect from the Women section. THERE ARE SO MANY MORE CHIO ONE! :O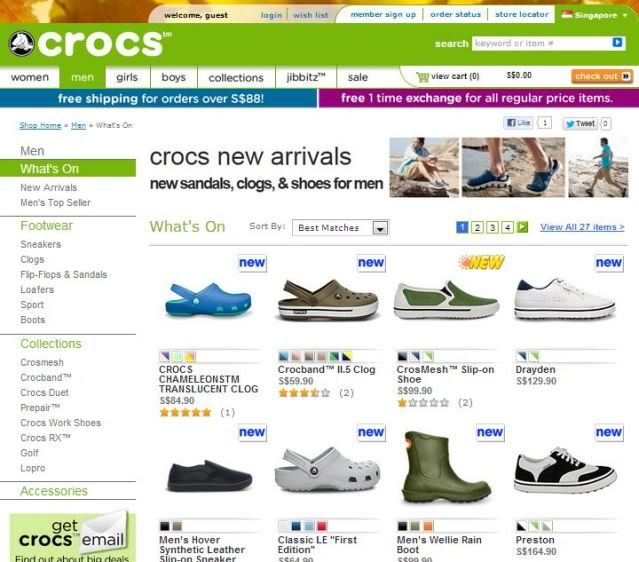 And here we have the Men section!
PLUS! Do you want a
FREE
staycation for 2 at the Capella Singapore, with dinner, a massage, and limo service? *wink wink* :D
Click on 'Your Path, Your Style" and follow on the interactive journey! Then, fill in your details, share your journey, and... good luck! P.S. Crocs is giving away a pair of shoes every week, and EVERYONE gets a Crocs discount coupon! It's so easy pleaseeeeeee. Awesome or what!?
------------------------------------------------------------
WHAT?
- 1 (any) pair of Crocs shoes for 2 lucky winners
- $10 Crocs voucher for 5 lucky winners
WHAT YOU HAVE TO DO
CAN INCREASE CHANCE NOT?
Of course can! Follow me on Twitter (
www.twitter.com/iisjong
) and tweet this: "Wah! Crocs shoes are so fashionable now. I want to win 1 from @iisjong blog http://iisjong.blogspot.com!"
Giveaway only applies to people residing in Singapore, and ends on 25 October 2012, at 2359pm. Winners will be selected randomly and contacted soon.