[Guest Post] Hollywood's Celebrity Stylist, Anya Sarre, on Falling In Love With Fall
November 15, 2012
In this blog post, it is my honour to have Anya Sarre do a Guest Post in this little space! *does a little squeal and jumps around* This is the very first Guest Post on the blog, and I am pleased to welcome someone so huge like Anya!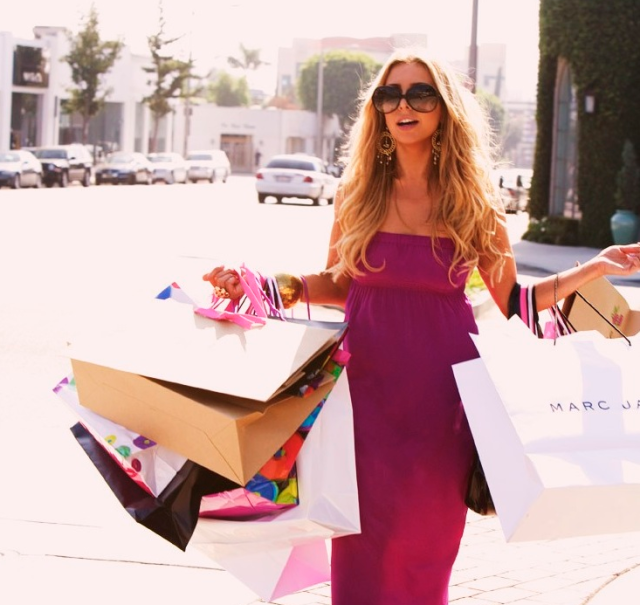 In case you didn't know, Anya Sarre is one of Hollywood's most influential trendsetters. A nationally recognized celebrity stylist, Sarre is known for her impeccable eye and ability to tie any look together with the perfect accessory. Named "Best Television Fashion Stylist" for her appearances on Entertainment Tonight, The Insider and countless other media outlets, Sarre is the go-to fashion expert for Hollywood's biggest celebrities.
------------------------------------------------------------------------------
Falling In Love With Fall
Fall rolls in with brilliant reds, oranges, and golds, and even if this is not your preferred color spectrum, it's hard not to feel the excitement! Fall is all about getting cozy with your favorite warm drink and getting out to enjoy the brisk weather, but what are you going to be wearing when you do so? Check out some of these
fantastic fall fashions for you!
If you are looking for a lovely bohemian look this fall, skip the structured jacket, and go straight for the wrap. A triangular shawl with fringe is a great choice when you are thinking about adding a little bit of drama to your shape--with its straight lines and lovely patterns, is perfect for nearly any occasion. If you get a nice long wrap and pair it with some leggings and boots, you'll find that you have some great choices available to you.
This fall is all about accessories, and if you are someone who gets cold, opt for an adorable hat. If you like vintage, slightly formal looks, choose a cloche. With its drooping sides and fantastic felted texture, a cloche is a great choice for you. If you want something a little less structured, consider a slouch hat knit out of several
bright colors. As the weather gets even colder, consider using a slouch hat with matching gloves to ease into the winter weather as well!
This fall, we're seeing a lot of matching going on. Women's shoes come in a wide variety of colors and textures, so take a moment to make sure that they match your outfit. Red ballet flats, black leggings and a red top can give you that vibrant pop of color that you want to use to stand out this fall. If you want to take it one step further, look at your accessories. We're seeing a lot of people who are invested in making sure that we have lots of accessories to choose from, so think about choosing earrings and bracelets that match your current look. This is something that can make a huge difference to how you present yourself.
When you are ready to make sure that you are properly equipped for the winter weather, look at your clothes. Are they what you want to be wearing this fall? Fall is a fantastic time to experiment, so feel free to go a little crazy!
You can find Anya on shoedazzle.com.