Like Performing Love Sony Grand Finale 2012
November 29, 2012
Attended the Like Performing Love Sony Grand Finale last night! It was held at Shuffle Bistro Bar, Clarke Quay.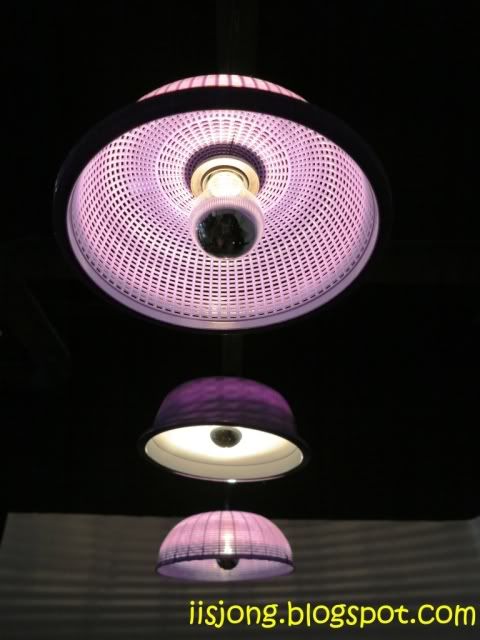 As I was there early, I watched as the contestants did their sound checks. Probably nobody noticed, but check out the cool lamp designs! It's the cover meant to cover food, isn't it so interesting!? *.*
Host for the night was Celebrity Emcee, Benjamin Heng! It was my first time seeing him in real life.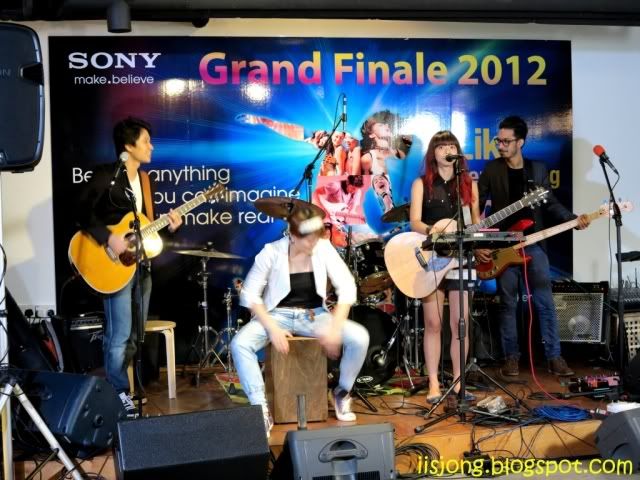 Audiences found themselves letting their hair loose as the night started with local band 53A for the opening act. I've been noticing them for quite some time now, support local bands, woohoo!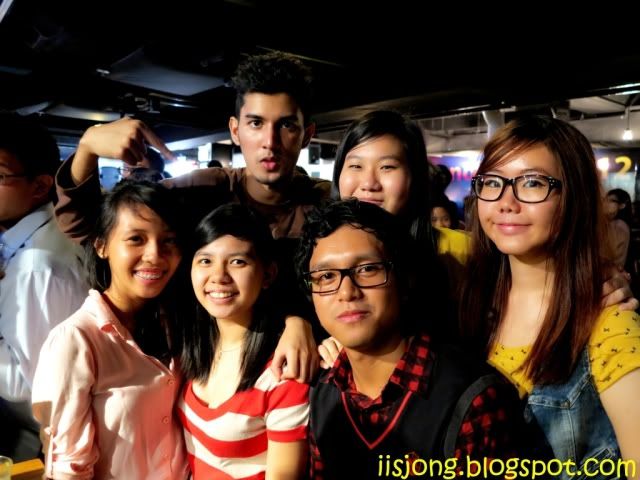 Some of my company for the night. We're there to support the boys, Chester and Sheybab! ;D
My luminous light board is indeed very useful for everything.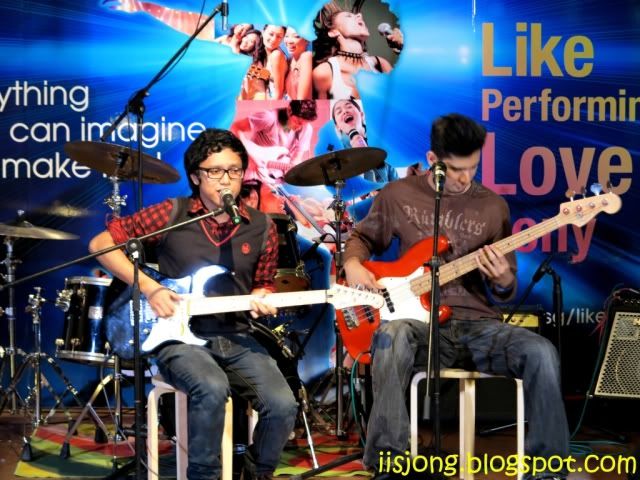 Chester + Sheybab performed Ain't No Sunshine, also their audition song.
If you were wondering how did they join this competition because people who knew them should be aware that they're not exactly people who would sign up for outside competitions (hidden treasures!)... Actually I signed them up one lah hahahahahaha, so generally I'm like their manager! Not bad, not bad at all.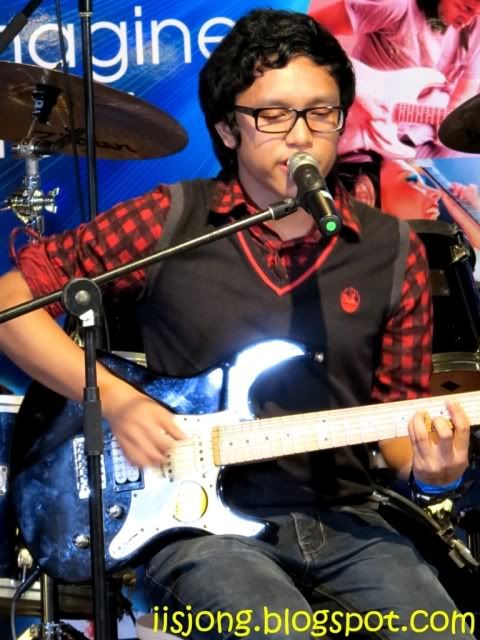 Chester - Vocalist, Harmonicist and Guitarist extraordinaire.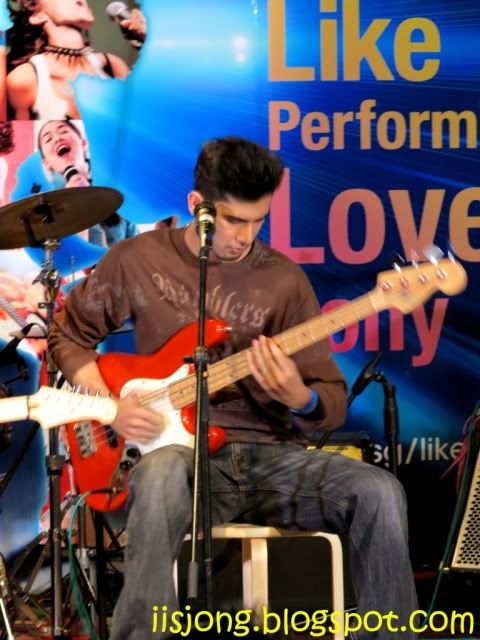 Sheybab - Rapper and Bass, nigga! NYPD!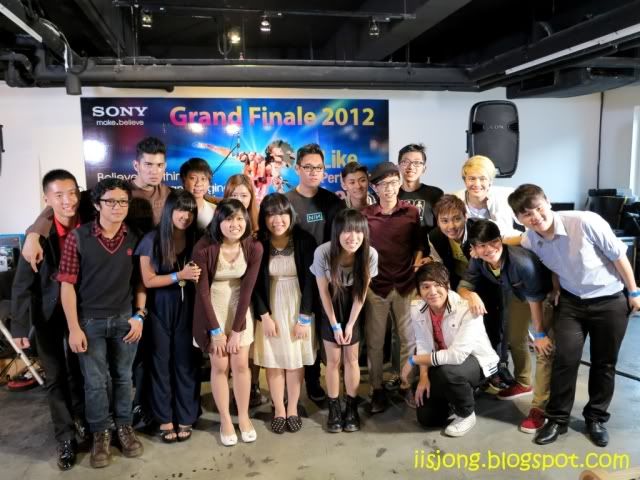 The Top 12 finalists of the night! Well done everyone, you're all immensely talented, say real one! ;D
I had an enjoyable night thanks to the awesome company! It's a pity that the group we were rooting for did not clinch the champion title, but you guys know that you're the best in our hearts! <3
Even though the event is over, I want to comment though, about the bad management because it is a major concern of mine. The crowd control was horrible; there wasn't enough seats, people just snatched away our tables like that, and some of the crew were plain rude. My friends who were the finalists were the first to arrive and do sound checks, so basically they were like the guinea pigs. Doing only 1 round of sound check is fine, but how can they demand my friends to get off stage when they're only halfway through their song!? Half the time they were timing my friends, the other crews were fixing the microphones that were not working. It was plain unfair.
Also, during the competition itself, I was expecting some comments from the judges since it's a competition, plus it's the highlight of ANY competition. What more when they're all supposedly the higher ranked people in Sony, Sony EMI, etc. But no, there were no comments at all from them throughout the night. Of course, I respect the final results, but how do you expect me to accept their decisions without hearing how they truly felt about each of the finalists?
Just sayin'.