Evernote Smart Notebook by Moleskine
December 23, 2012
The latest collaboration between Moleskine and Evernote, the Evernote Smart Notebook by Moleskine pairs seamlessly with the Evernote App for iPhone, iPad and iPod touch to allow creative ideas to leap from the page and into the digital world.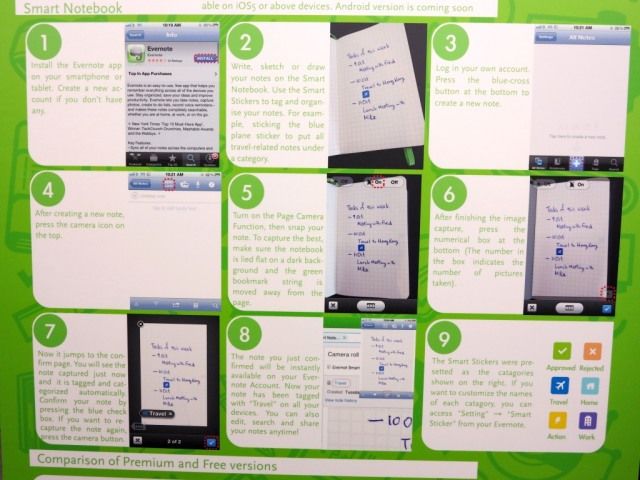 Every notebook comes with three months of Evernote Premium. It offers an enhanced Evernote experience with a higher monthly upload capacity, offline notebooks, improved searching for PDFs and images and more note sharing options.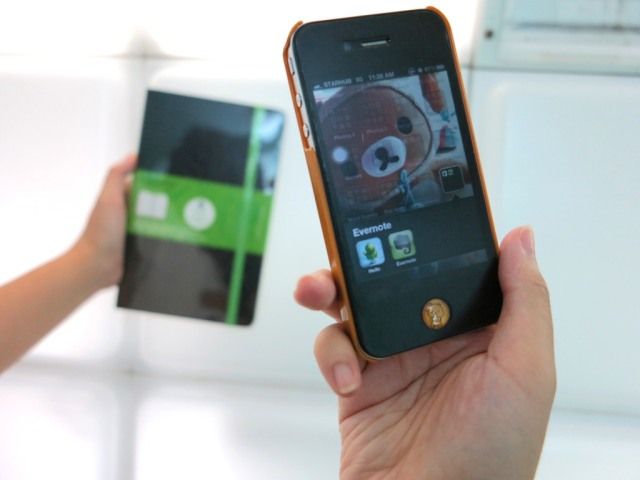 With a simple snapshot taken within Evernote's App, handwritten words and sketches found inside the new Evernote Smart Notebook are instantly transformed into searchable, shareable and permanent Evernote memories!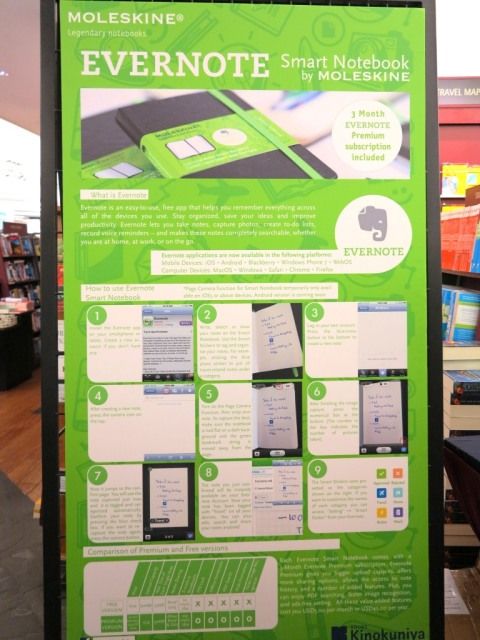 The exclusively designed notebook is optimized for snapshots taken with Evernote's new Page Camera feature. It automatically corrects perspective and improves the contrast between the ink or graphite and the notebook's pages to create a beautiful note that can be viewed, searched or shared at any time from within Evernote.
Each notebook includes a set of multi-colour Moleskine Smart Stickers. They are associated with a custom tag in Evernote. When a snapshot of a page containing one, or more, of the Smart Stickers is taken, the Evernote App's Page Camera recognizes the stickers and automatically categorizes the digitized page in Evernote. Smart Stickers make digitally organizing the notebook content a snap!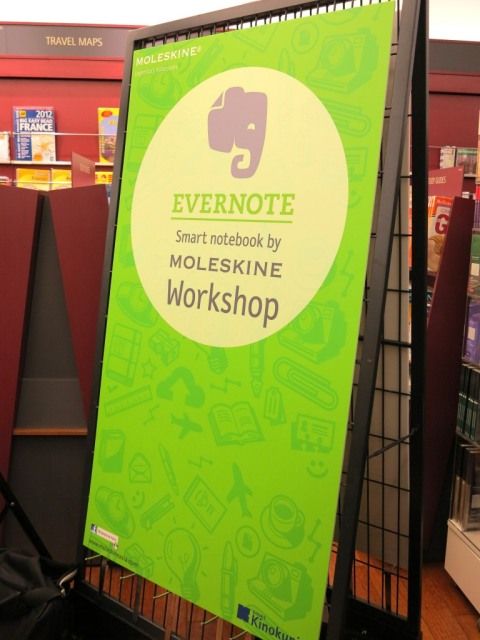 The notebook is available at Kinokuniya bookstores across Singapore and at
www.moleskineasia.com
in two sizes, with grid and rules page designs to choose from.
For more information, visit: