Review: Wreck-It Ralph
December 19, 2012
Disney just released a new movie, and I am soooooo excited to share it with you! I caught the preview of Wreck-It Ralph a few days ago, and I loved it! ;D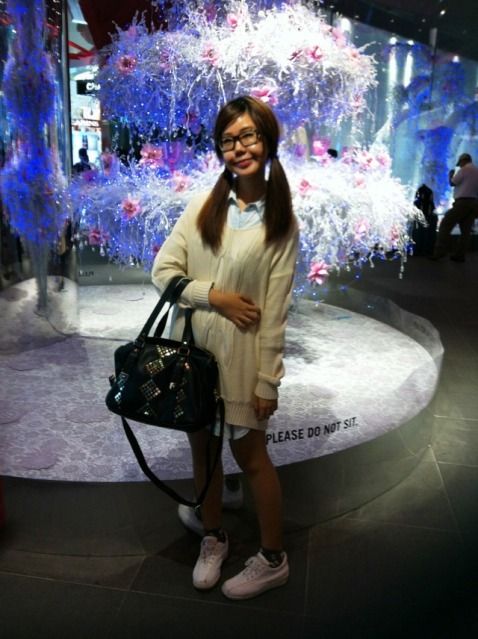 My outfit for the movie that day. ;)
Synopsis:
Walt Disney Animation Studios and Emmy®-winning director Rich Moore (TV's "The Simpsons," "Futurama") take moviegoers on a hilarious, arcade-game-hopping journey in "Wreck-It Ralph." Ralph (voice of John C. Reilly, "Talladega Nights: The Ballad of Ricky Bobby," "Step Brothers") is tired of being overshadowed by Fix-It Felix (voice of Jack McBrayer, "30 Rock"), the "good guy" star of their game who always gets to save the day. But after decades doing the same thing and seeing all the glory go to Felix, Ralph decides he's tired of playing the role of a bad guy. He takes matters into his own massive hands and sets off on a game-hopping journey across the arcade through every generation of video games to prove he's got what it takes to be a hero.
On his quest, he meets the tough-as-nails Sergeant Calhoun (voice of Jane Lynch, TV's "Glee") from the first-person action game Hero's Duty. But it's the feisty misfit Vanellope von Schweetz (voice of Sarah Silverman, "The Sarah Silverman Program") from the candy-coated cart racing game, Sugar Rush, whose world is threatened when Ralph accidentally unleashes a deadly enemy that threatens the entire arcade. Will Ralph realize his dream and save the day before it's too late? "Wreck-It Ralph" crashes onto the big screen on December 20, 2012, in Disney Digital 3D™ in select theaters.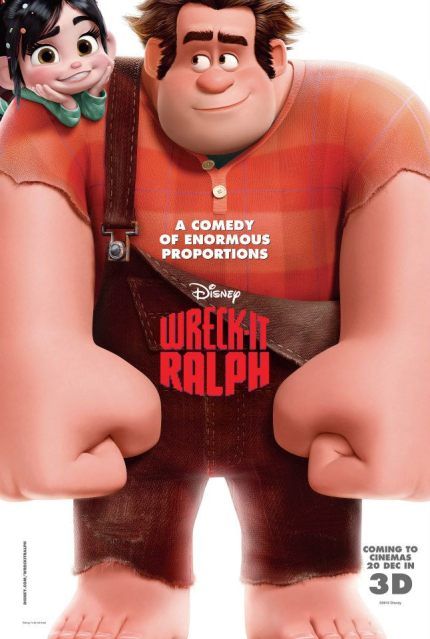 Call me childish, but such movies meant for kids are a sheer delight for me because I am *ahem* very young at heart! ;D It is so innocent, funny and light-hearted, something that keeps me away from the adult world for awhile.
This movie is one that you shouldn't miss! I got all nostalgic as it brought me back to the time when I frequent the arcade a lot. You could say that I grew up playing those games. The animations was fantastic, I was stunned when I saw the old game style scenes in the movie! I wonder how they did that. It was heartwarming and so witty that I started to wonder whether video game characters were really like that in real life that nobody knew of.
I utterly loved the morale of the story - There will be a time in everyone's lives when they get accused, looking like a bad person in someone else's eyes. But nobody is born a bad person, all of us are good people who desire to be loved on the inside.

I especially loved the quote "I am bad and that's good. I will never be good and that's not bad. There is no one I would rather be than me." I know it sounds depressing and all, but looking from another point of view (or maybe I am a sadist hahahaha), it actually encouraged me not to try so hard when it comes to something I really cannot achieve despite trying my very best.
Wreck-It Ralph is a fun movie for the whole family. Children will love it due to the non-stop moving of characters; their actions proved louder than words can say. However, I found the whole story too long, beating around the bush to get to the ending. It was also a tad boring at the front part of the movie.
My favourite character in the movie has got to be Vanellope! ;D
She and I are similar in so many ways. For one, we look, speak, act and dress about the same. Oh alright, I shamelessly declared that by myself. I could totally understand how she felt being left out by people and all, yet we try to stay as positive as we could.. But behind this "loser" front, we're actually a princess in disguise. *flicks hair*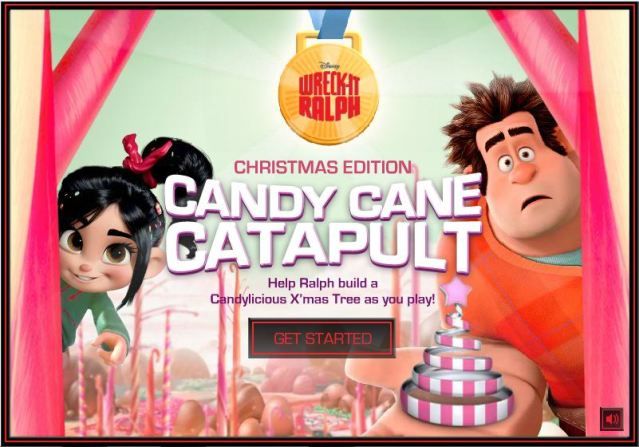 Anyway, there's a Wreck-It Ralph game on Disney Studios Singapore's Facebook Page called Candy Cane Catapult!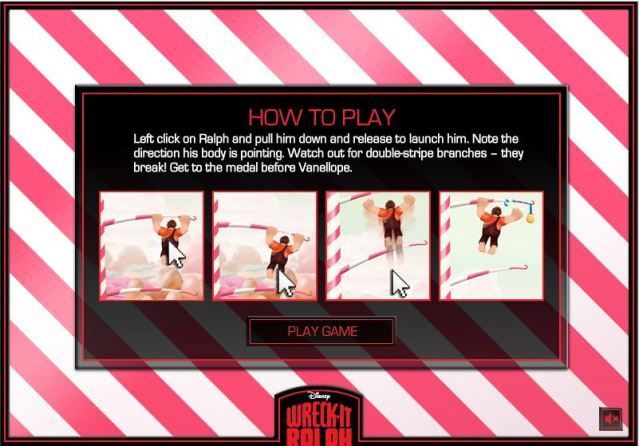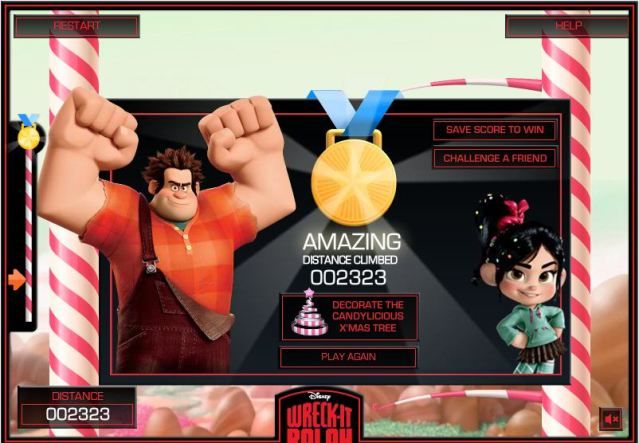 I am pretty bad at it though. Mehhhhh!
Catch Wreck-It Ralph in cinemas 20 December 2012.