Kinder Bueno Mashine "Yours to Play"
January 10, 2013
Do you enjoy mixing and creating your own music? If your answer is "yes", you
MUST
check out the Kinder Bueno Mashine!
On the 4th and 5th of January, I headed down to Cineleisure Orchard for the Kinder Bueno "Yours to Play" Day 1 and Day 2 event. Despite the rain, many curious onlookers glanced over to peek at what was going on at the booth, while the adventurous ones got down to getting their hands going on the mashine!
Let me prepare you on your journey to start mashing!
As we all know, the secret to Kinder Bueno's tasty, carefree indulgence is in its harmonious mash-up of crisp and cream. I salivate just by the thought of it! *.* Now with the the Kinder Bueno Mashine, ANYONE can create their own aural pleasure by blending their own beats!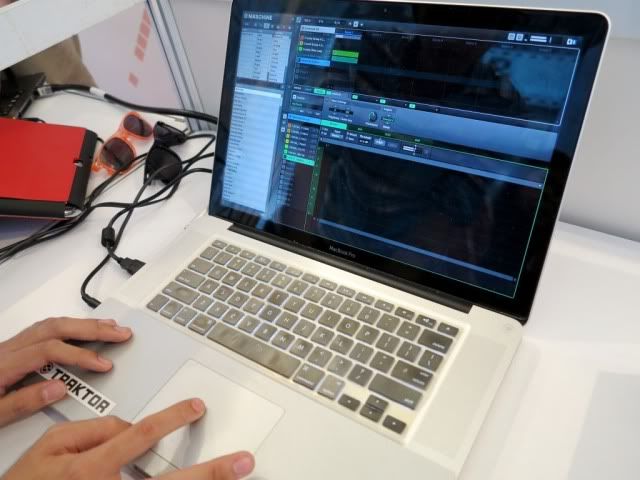 Psst...... Prove that you have the skillz and you could be the lucky winner walking away with a limited edition Kinder Bueno 13" MacBook Pro and a Native Instruments Machine! I WANT!
If you're worried about how to get started, fret not! DJ Zu Shan from The Butter Factory will be there to show you the ropes to get you mashing.
To be honest, trying to create a mash up is equivalent to learning a new instrument / Mathematical logarithms for the first time, at least to an amateur first timer to DJ-ing like myself. Initially when I watched DJ Zu Shan doing his thing from afar, I thought that there was no kick to it. I believed that I could definitely create something awesome (also due to having some musical background), and the people at Kinder Bueno can just pass me the MacBook Pro already.
But when it was my turn.......... I was lost.
Creating an "eargasm" relationship between the base/exponential/log (pardon me, haven't touched Math in a long time) Crunch and the Cream requires so much more than it seems. It is not just random hitting of any button (like I did), praying that a miracle will happen and you become an instant musical genius.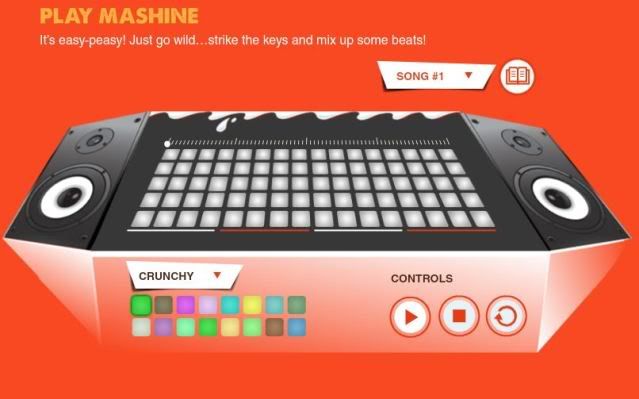 You might find the Play Mashine, a Kinder Beuno Facebook app, beneficial to you. This is the easy-peasy version of what to expect. If you think you're too good for this, congratulations! Chances are, you are ready to roll on the real Kinder Bueno Mashine!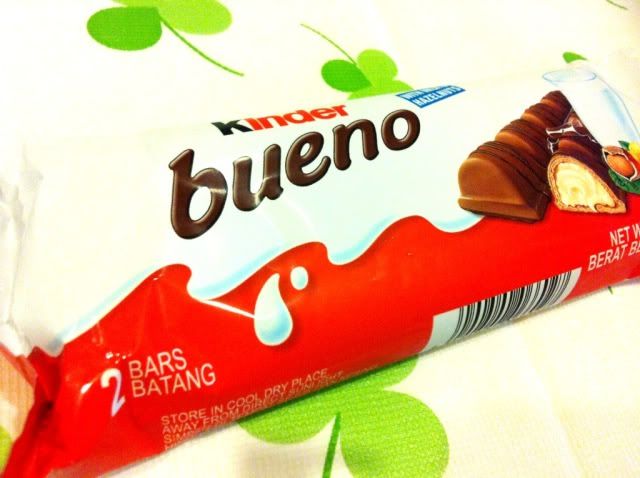 Get yourself recorded when you're ready to hit the beats, and you'll be rewarded with a FREE Kinder Bueno! Sounds like a good deal, no?
Excited already? ;D Don't say I never share - here are some videos you can watch before giving the Kinder Bueno Mashine a go. Trust me, they are super beneficial!