Mint Showcase II Media Preview
January 6, 2013
I feel very privileged to be invited to the media preview of Mint's Showcase II at All About Eve Bar!
One of the reasons why Rui Ting and I did not stay in Seoul longer was because we wanted to attend her showcase. We barely had enough sleep as we just touched down in Singapore that morning, but managed to make it there, woohoo! SUPPORT! ;D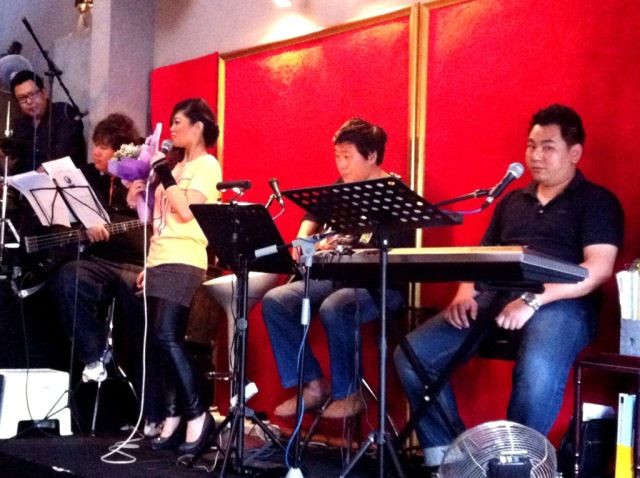 I've always known Mint as a fantastic singer. If you didn't know, she made it into V Singer 2012, something that I can only wish to get into. My ears definitely had an "eargasm", as some people would call it.
Together with her band, the audience were treated to a series of Mandarin covers and original songs.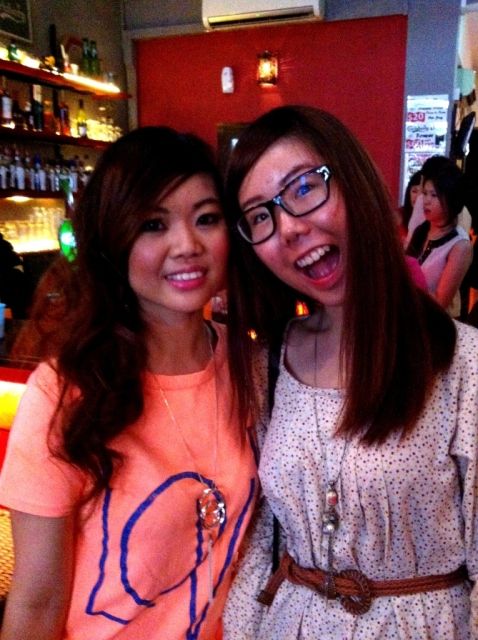 With the lady herself! She was definitely smokin' and looking really beautiful that day. ;)
If you are curious to find out more, here is the trailer of the showcase prepared by Mint herself.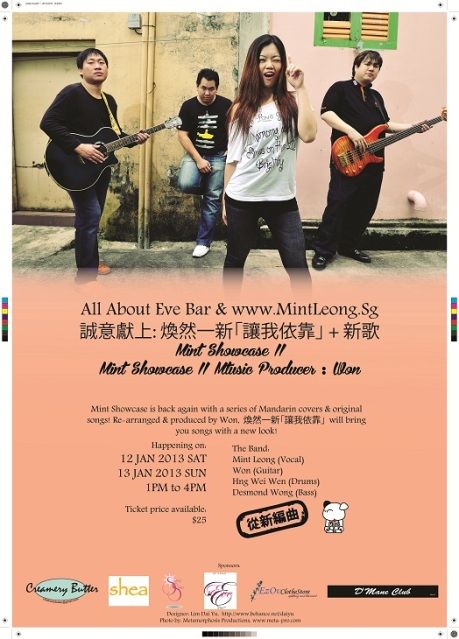 All About Eve Bar
144 Arab Street #02-01, Singapore 199829
12th (Saturday) and 13th (Sunday) January 2013
1PM - 4PM
Ticket Prices:
Early Bird Promo: S$22 (17 DEC 2012 - 8 JAN 2013)
At The Door: S$25 /ticket