Outfit of The Day - 30 January 2013 & CHEAP THRILLS DISCOVERY!
January 30, 2013
Top
Gangnam, Seoul (I love the studded shoulder padding! *.*) |
Shorts
Esprit |
Shoes
Mum got them from Hong Kong (one of my favourite shoe-wedges EVER) |
Bag
TopShop |
Ring
*SCAPE flea market (it's a moustache btw, can't really be seen though)
Though all my wardrobes are bursting with clothes already, I am in desperate crave for more!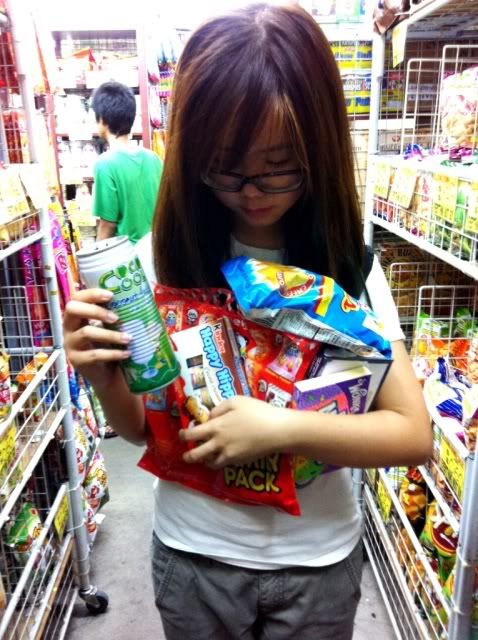 Anyway, today I am going to introduce to you one of my favourite shops ever!!!
I am not sure whether y'all know about this, but I discovered a lot of ABC stores located at neighbourhood places. They sell almost everything from household items to snacks to shampoos etc, claiming that they're selling it at the lowest of prices in Singapore. Yeah, my eyes light up whenever I see them! I love munching on snacks, so that's where I normally get my "stocks" from.
I went to the one near Chong Boon Market and Food Centre just now. They claimed to be having a "moving out sale" (but found out later that it was a marketing gimmick), so here are the hauls that I grabbed.
I is a happy girl! ヽ(;▽;)ノ