CNOS V2.0
February 22, 2013

CNOS is back this year, and I present to you.... My blog entry for the registration!
If you know me well enough, you should understand that I am not really fond of joining such competitions. However, since the duration of the challenges are in March (school holidays!) + my New Year's Resolution is to try something new to keep challenging myself,
I reckon it would be pretty interesting to see how I would fare in the eyes of the judges. They are amongst the top bloggers in Singapore's Blogosphere! Not only that, I can also observe the different blogging & vlogging styles my "competitors" have. Who knows, I might pick up a few pointers or even make new friends for life! ヽ(*≧ω≦)ノ
All in all, I think that it is a gain for me altogether, a learning process!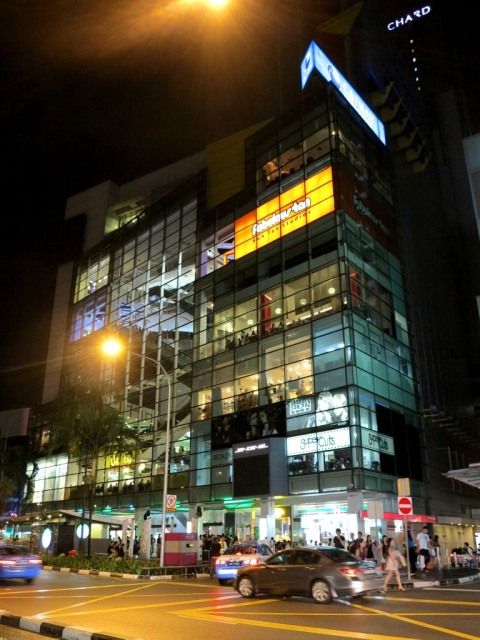 Anyway, back to the main topic!
Located just beside the Orchard Road district, this urban mall is THE hideout for the youths in Singapore. Even if you're not a youth, just take a walk in the mall and you'll feel young again because of the vibrant energy!

This is my introduction video! Wonder what my special memory at Cathay Cineleisure Orchard is? Click to find out.




Nobody would argue with me when I say that there's a myriad of things you could do at Cine!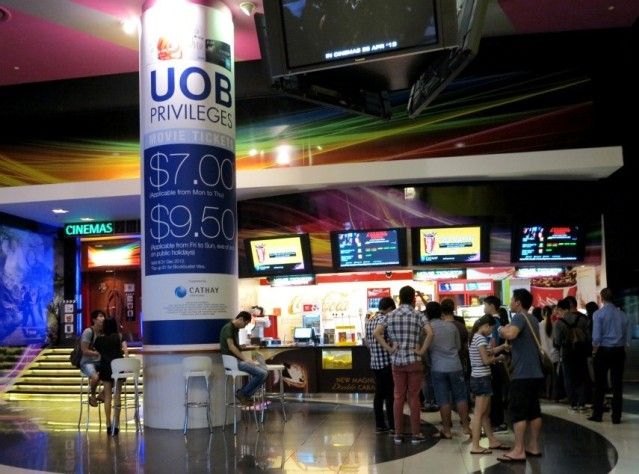 There's the Cathay Cineplex Orchard nestled at the top levels of the building, where moviegoers can catch the latest blockbuster movies! It has been voted the "Favourite Cinema in Singapore", by the way. With such high popularity, how could you forgo it!?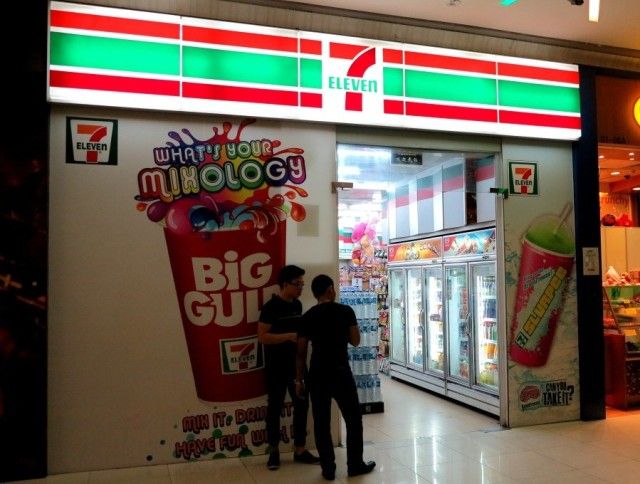 Talk about convenient! There's a convenience store at Level 1 where you can grab almost everything that you are looking for. Think mouthwash, especially when you're in the middle of a date and ate something which resulted in you having bad breath. Or that piece of meat stuck in-between your teeth that you couldn't get out (speaking from experience).
At least you won't end the date with your partner going "ewwww!"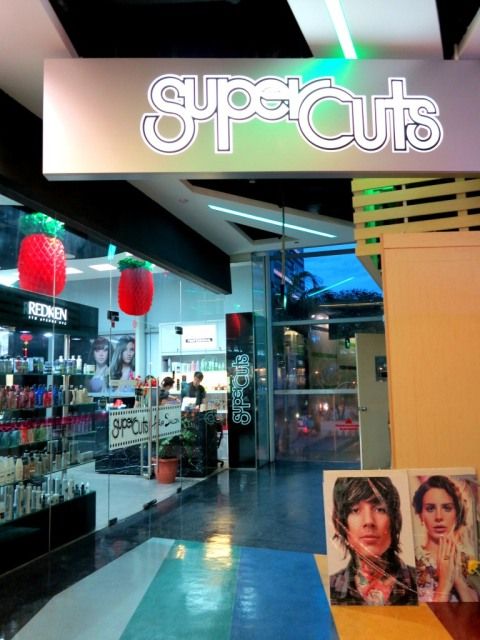 For the vain pots, there's a hairdressing salon at Level 2 to give your hair that extra oomph factor! Making you feel SUPER confident when you step out.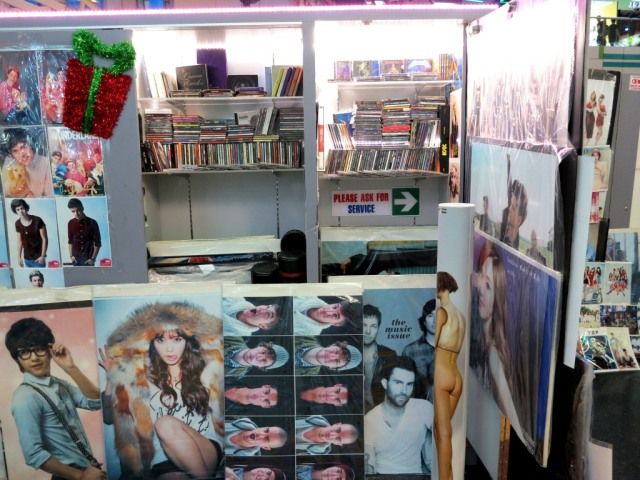 For the Fan-doms, there is a cart shop at Level 2 selling posters of your favourite idols. Or should I say, everyone's imaginary girlfriends and boyfriends! Can buy home paste on the wall and kiss all you want!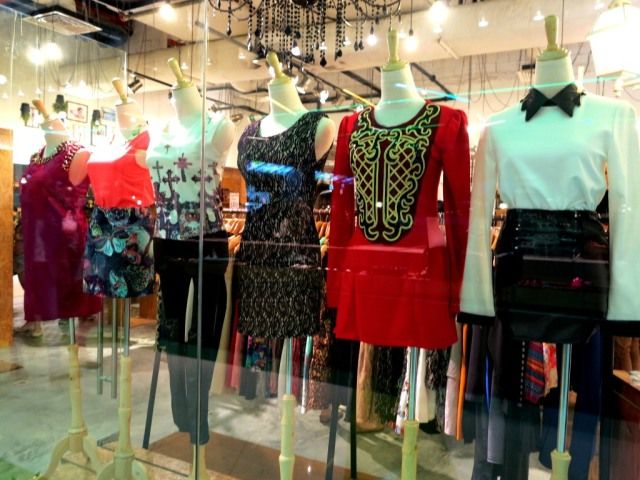 Fashionistas alike, listen up! There's a wide variety of fashion labels throughout the mall (there're local ones too!) to choose from to complete your runway-worthy outfits. You'd be sure that even the Fashion Police would go "I approve of what you're wearing!"
I am always so spoilt for choices when I am shopping at Cine! *.* Prices vary at every shop, but overall, they are pretty affordable. Many shops often have quite a lot of clothes made with good materials on the sales rack!
Of course, which outfit is complete without accessories!? There are so many great finds around the mall that shouts "UNIQUE!" Just have to dig only!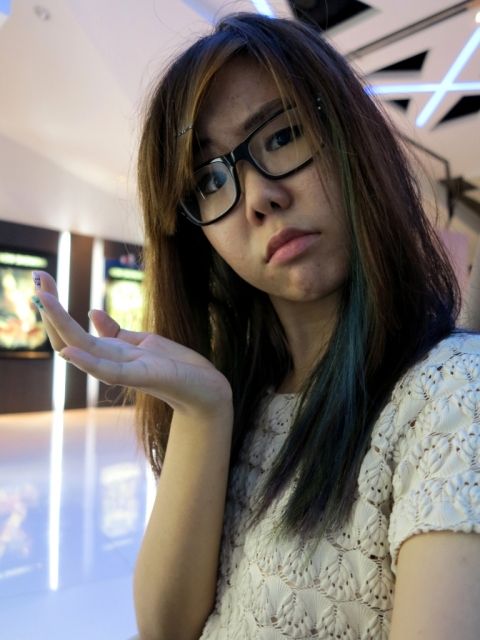 ...... But with so many shops to choose from, which one exactly is MY favourite shop?
Deng deng deng deng~ It's Graffiti Cafe! ☆*:.。. o(≧▽≦)o .。.:*☆
I know what you're thinking.. "Huh!? Out of so many shops, why did you choose this?"
It's simple. "能吃是福, 填饱肚子最重要!" is my belief. For the non-Chinese friends, it means that being able to eat is a blessing, and filling up my tummy is the most important thing! I am *ahem* a glutton *cough* so food, to me, comes before everything!
I almost always eat at Graffiti Cafe when I go to Cathay Cineleisure Orchard. They have earned a great reputation, having opened so many stalls throughout the island. Also, this was the place I had dinner at during the first few dates in my life. *blushes* It definitely brings back memories!
Environment is good, most of the crowd eating at this place are fashionable youths. The place was clean, and service was also rather fast despite it being a peak hour when I was there. I have to add that there are many seats, so you do not have to worry about not getting one. Unless, of course, you're in a big group.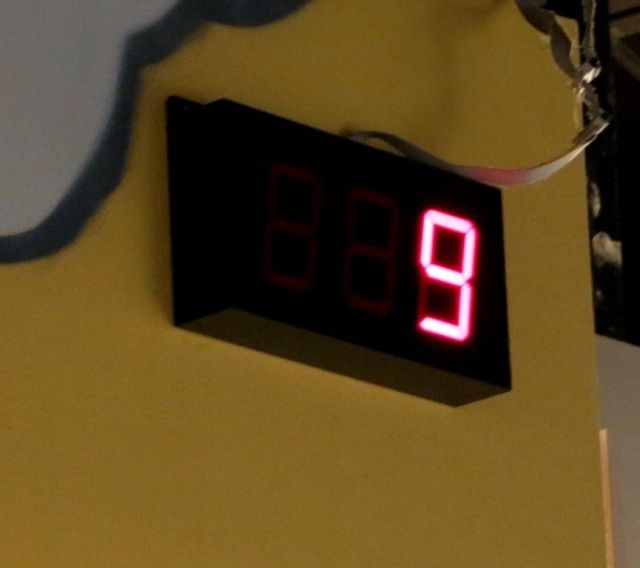 The good thing about this shop is that it has a queue number system, so you will be assured that NO ONE WILL CUT YOUR QUEUE!
The concept of this shop is really interesting - you can draw on the tables, walls and chairs without ANYONE (cue parents and teachers) chiding you! It's really a place for "freedom of speech". In fact, the people at Graffiti Cafe encourages you to "vandalize". SEEMS LEGIT!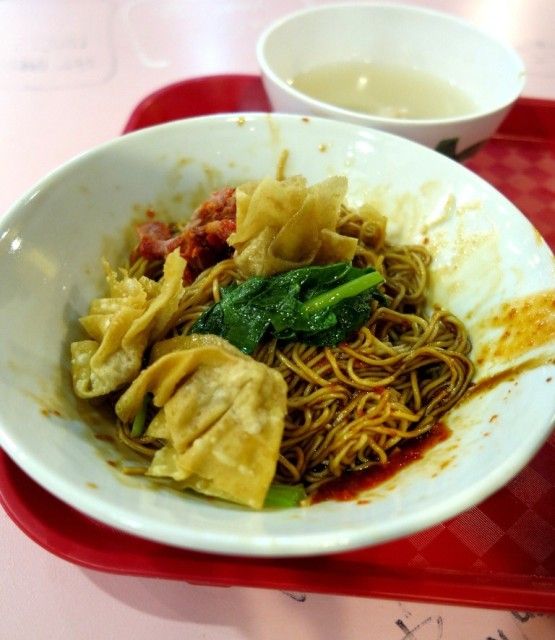 This is my favourite - Pontian Wanton Mee!
Don't look down on this bowl of noodles! It is the heaviest noodle in the world, because ONE TONNE MEE! BWAHAHAHA! ;X
At only $3.50, it is more than enough to fill my tummy despite it's small portion. It is definitely a good alternative in town for students on a budget, or for cheapo people like myself!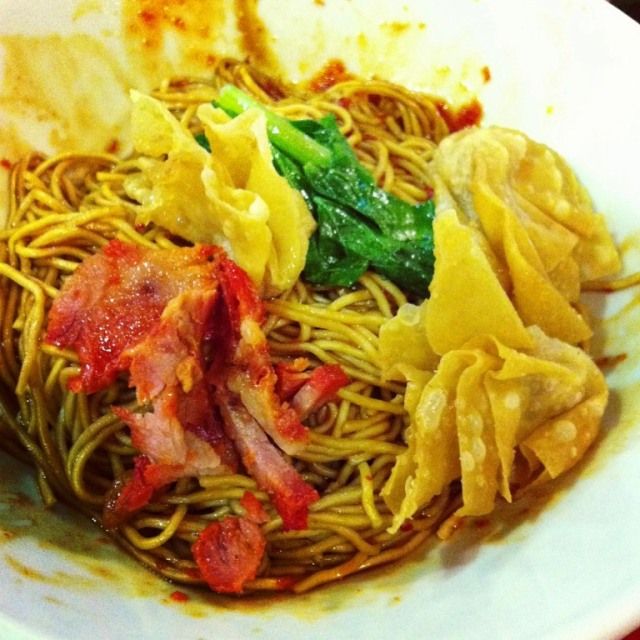 Every bowl of noodles come with a bowl of soup with wantons. I don't always drink soups, but when I do, it's this Pontian Wanton Mee's soup! There's something about it that tastes really good.
We get to choose from chilli sauce, black sauce and tomato sauce for the noodles. I always order it in black sauce, with a little bit of chilli sauce. There will be a mix of sweetness, saltiness and spicyness all in a bowl of goodness!
*drooling as I think about it*
The noodles are very "Q" and bouncy, really easy to chew off. I personally think that it is very important for the noodles to taste good in order for the whole dish to be superb, because it is the main thing that I am eating. The char siew is chewy, and the wanton is unbelievably crispy. Definitely worth every penny!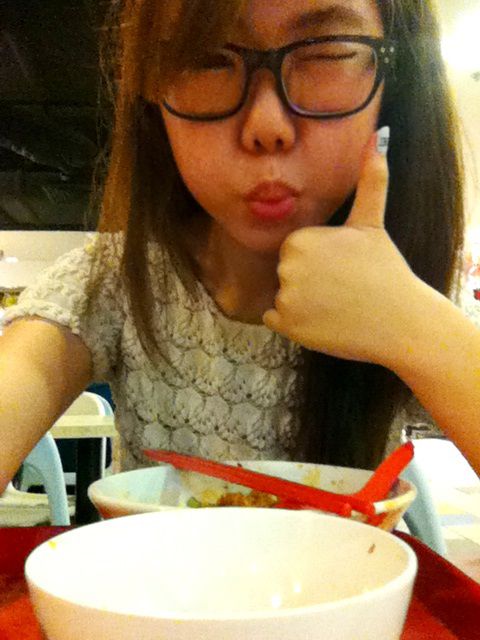 とても美味しいです!Totemo oishii desu! (Y)
It was delicious, and I ate well!
Cathay Cineleisure Orchard
#B1-09
8 Grange Road, Somerset, Singapore 239695
... Aaaaand this marks the end of my blog post! Thank you for reading, and good luck to me~ (。・ω・。)ノ♡