Colourfully Laced - Mynte Fingers
February 24, 2013
Sponsored Advertorial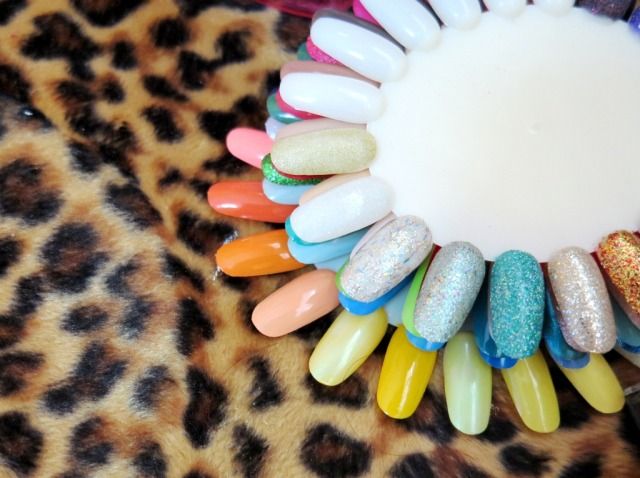 I is proud to announce that I haz a nail sponsor -
Mynte Fingers
! ;D
I have to thank Mynt for contacting me just as I was all lost and having a headache about where I should head to to do my nails for the Chinese New Year. Some of you might know Mynte Fingers because they are often at *SCAPE Flea Markets! They are so popular; I remember wanting to do a manicure with them last year at the flea market, but had to queue for quite some time before it was my turn.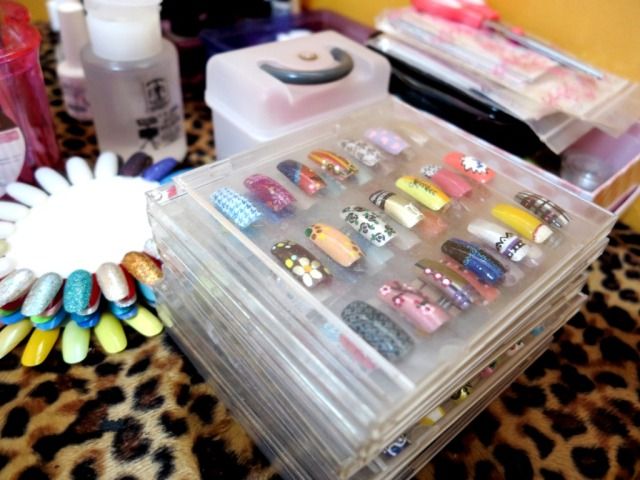 If you don't like squeezing with the crowd, Mynte Fingers have cozy in-house services at Yishun. Look at these gorgeous hand-drawn nail designs Mynte Fingers can do! I was sooo spoilt for choice I tell you.
The prices are SOOOOOO AFFORDABLE I must add!!
Gel Classic Manicure: $30
Gel Classic Pedicure: $45
Of course, there are additional charges for nail art.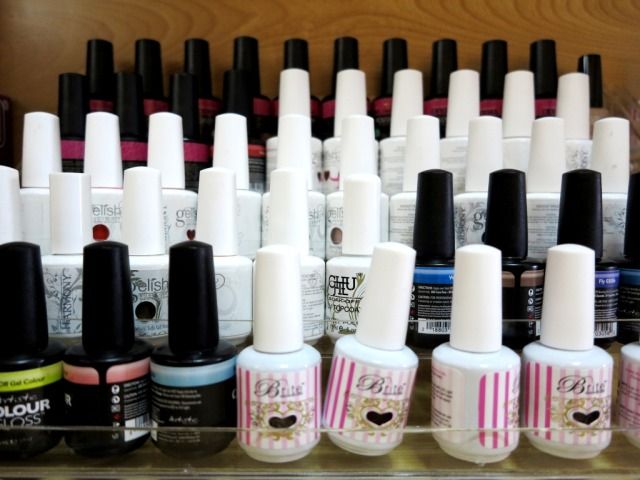 Bottles after bottles after bottles...
I had to choose between doing Express, Classic and Gel Manicure. Decided to do Gel Manicure in the end, because I've never done it before. Not forgetting that I am superrr clumsy! It takes just a few hours after a normal manicure for me to ruin my nails, le sigh....
My bare nails, all ready to be beautified!
Told Mynt that I wanted something colourful. Was so excited to see the results!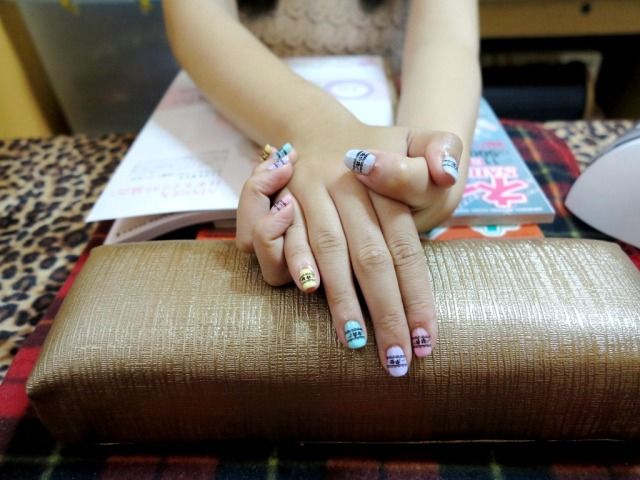 Ta-dah!

This was what Mynt did for me; pastel colourful gel nails with lacey details *.*
A closer look.
I don't really go for manicures and stuff, but yay! Looks like I will be having chio nails from now on. It felt good to suddenly have so many praises for my nails, hahahaha. Let me know how you find it & take pictures if you do your nails there. Also, do feel free to give me some ideas for my next nail design! We can discuss, maybe even do manicure together. ;D
For more information, visit: