My Battle with Acne at DRx Clinic - Part 4
February 19, 2013
If you haven't read my previous entries:
-----------------------------------------------------------------
As mentioned in my previous blog post, I went for facial at Derma-Rx Clinic on the 16th of January!
The facial was at The MediSpa instead of The Clinic. Dr David recommended me to do the Essential Facial (Plus). It is a highly popular award-winning program that has won the CozyCot Holy Grail Award 2008 and the All Time Favourite Facial of Elle Magazine's Beauty IT List 2009.
Wahhhh, not bad wor!
This was the reception area where I waited for my turn.
Numerous DRx products on the display shelves.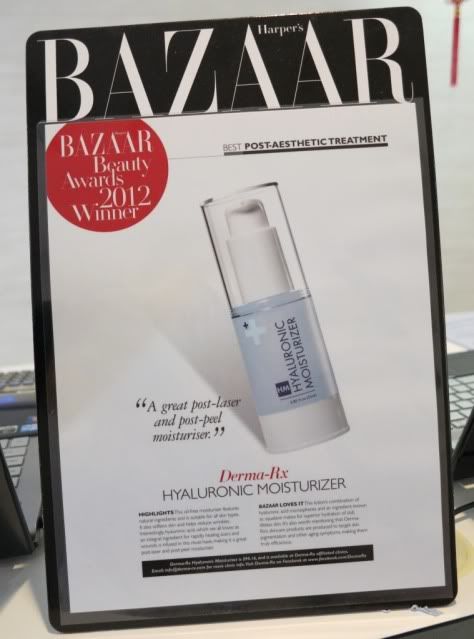 DRx sure has got A LOT of award-winning titles!
I was then ushered into a room for my facial session. The Essential Facial is DRx's fundamental treatment for the maintenance of a good complexion. Because every customer has got different skin types, the facial is customized to skin suitability, and to suit different skin needs.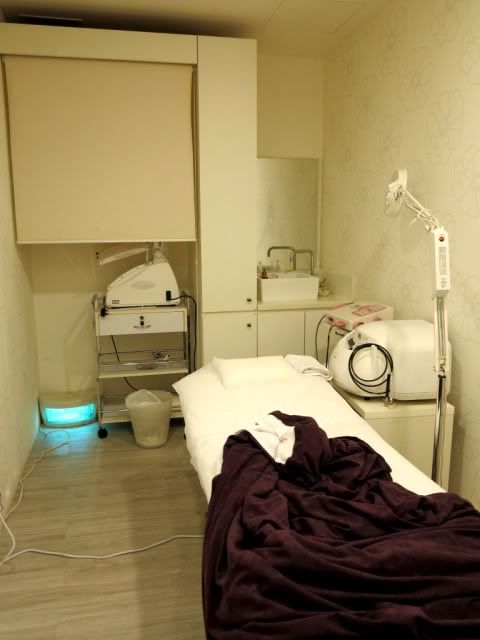 Pardon the super messy bed after my treatment, oops!

Here was what I did! I consulted my therapist, and these are the steps I went through:
The facial started off with
Double Cleansing
. This is to increase absorption, and to cleanse the skin from dirt.
Next, was
Microdermabrasion
. DRx's Microdermabrasion was rated a 4-star "Must Try" rating by Female magazine! ;O It removes the superficial layers of the skin with a special machine using fine crystals or a diamond-tipped hand piece, or both. Some people might know this treatment as
Diamond Peel
. It results in clearer looking skin and, in the long run, gives skin a smoother texture with reduction of fine lines, pore size and superficial scars.
Then, we proceeded on with
Ultrasonic Cleansing
. It is to clear blackheads and whiteheads, loosen impurities and oil with an ultrasound device. This is so that blackheads are easily extracted without damage to the surrounding skin. Exfoliation of the dead skin cells also allows for more effective penetration of therapeutic substances that follow.
Moving on, was THE KILLER.
EXTRACTION
. I've done sooooo many facial extractions that I've lost count already. This is the worst part of any facial, a horror. Luckily for me, because I have been using DRx's Comedone Formula (CF), the blackheads came out easily as compared to before! BUT STILL SUPER PAIN MAI GAWD.
Thereafter, was the
Ultrasonic Nutrient Delivery
. It penetrates vitamins into the skin. An ultrasound device was used to deliver Pharmaceutical Grade vitamins and essential compounds into the skin for various benefits.
Afterwards, was the
PG Vitamin C
. It stimulates the production of collagen in the dermis for firmer, smoother and younger looking skin. It is also known to produce an overall skin lightening effect and a more even skin tone. I noticed that it indeed had effect on my skin tone after just 1 treatment! WHAT SORCERY IS THIS!?
Lastly, the session ended with a
Therapeutic Mask
. For me, a seaweed mask was used for hydration. DRx's mask are made from high quality marine-derived ingredients with remarkable therapeutic properties! I loveddddd the cooling effect it gave, very relaxing!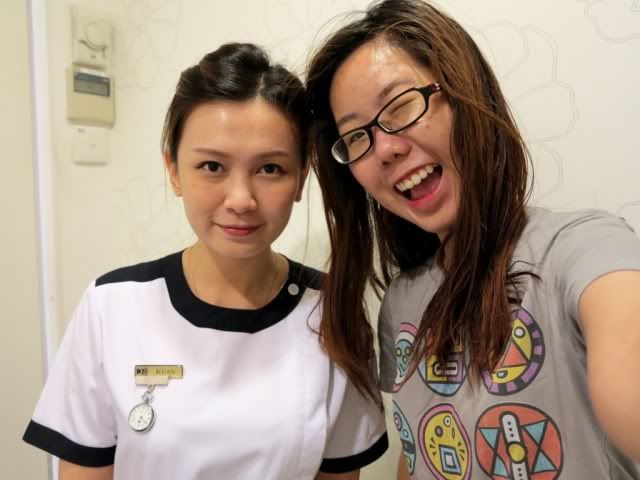 At the end of the session, with my therapist Kuan! She was very informative and provided me with all the information that I wanted to know. Was pretty weird + awkward camwhoring in front of her, and my skills aren't that great to begin with.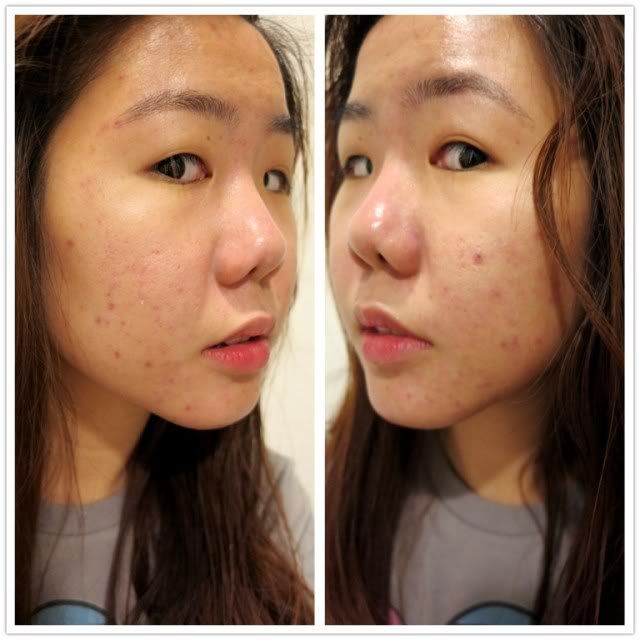 My Say:
Normally I'll walk out after a facial with a mask on because my ENTIRE face will be full of red, angry spots! Really is 没脸见人, or no face to meet anyone, that kind! I did ask Kuan whether similar things would happen to my face before the facial started, and she replied that it would not be that bad... So yeah, it wasn't, and I actually prepared a mask, but didn't feel the need to use it.
I enjoyed my whole treatment, especially the mask at the end, EXCEPT the extraction part. Although I am pretty numb to extractions by now, but I still could feel the pain and felt like crying :'( But like I've said, luckily I have been using the CF all along, so the blackheads came out easier. I remember my therapist from another facial had to squeeze 5-6 times to get a blackhead/whitehead out? This facial was probably at most 2-3 times? Don't judge me hor.
Anyway, Kuan also trimmed my eyebrows for me. Thank you. From a busy girl who don't have time for such things.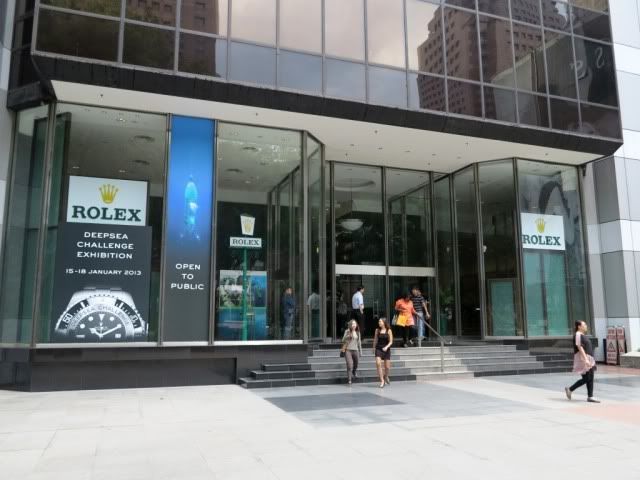 A lot of people have been asking, so here you go! This is Tong Building, next to Paragon, where the Derma-Rx Clinic is located. Just take the lift up to the 16th floor!
If you think that I am not informative enough, you can visit their websites:
Just sharing my experience! Even my dad, who is forever complaining about my skin, suddenly told me 1 day: "Woah, your skin is getting better." Hearing that is like miracle come true, lol. I hope you guys faster get better skin too! ;)