My Battle with Acne at DRx Clinic - Part 5
March 26, 2013
If you haven't read my previous entries:
-----------------------------------------------------------------
Here's an update on how my skin looks like so far. Left was before, and right is the last time I took a picture before I went for my consultation: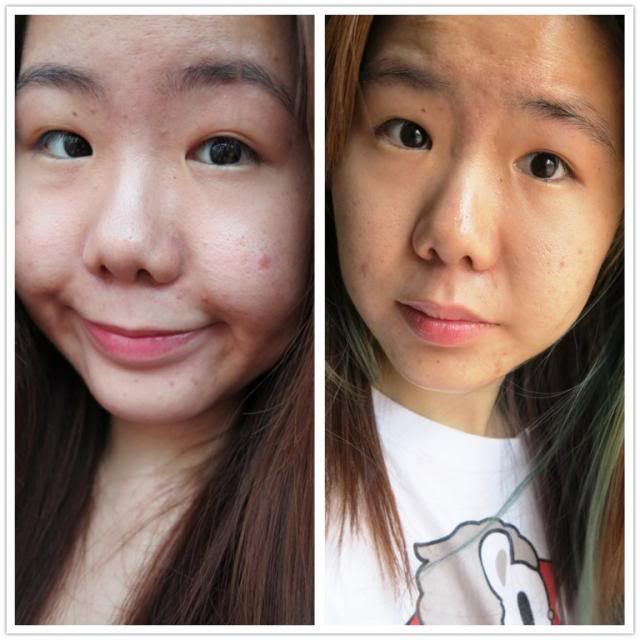 Went to DRx Clinic for consultation on the 6th of March with Dr David Ng! You can't really see it, but the small pimples are significantly lesser now.
You have no idea how elated I was when Dr David told me that he's going to start targeting the acne spots and scars from now on! It means that I am improving hor, don't play play, hahaha! Praying everyday that I can move on to clearing the large pores on my face as soon as possible! Ganbatte!
After the consultation, Dr David recommended that I do a laser treatment for the spots and scars. Of course, there won't be any huge difference after the first treatment. Normally it takes 4-5 treatments before very obvious improvements can be seen.
Secretly took this photo as a memory of my first laser. This was how the outside of the room area looked like.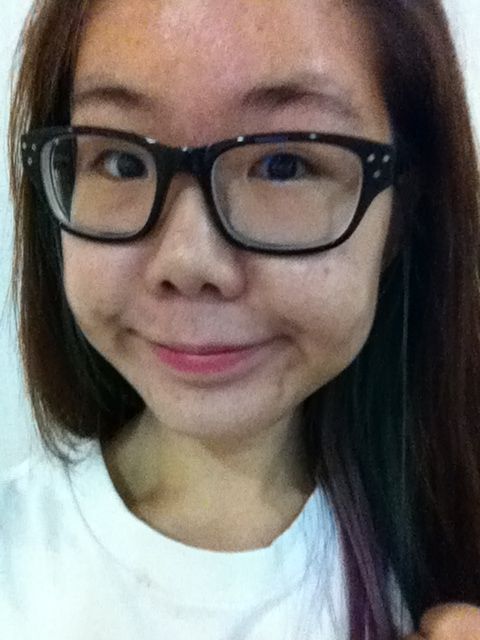 Had to wait for quite a while as Dr David had to attend to a few laser patients before me. While waiting, I was brought into a separate room with one of the dermatologists to wash my face first.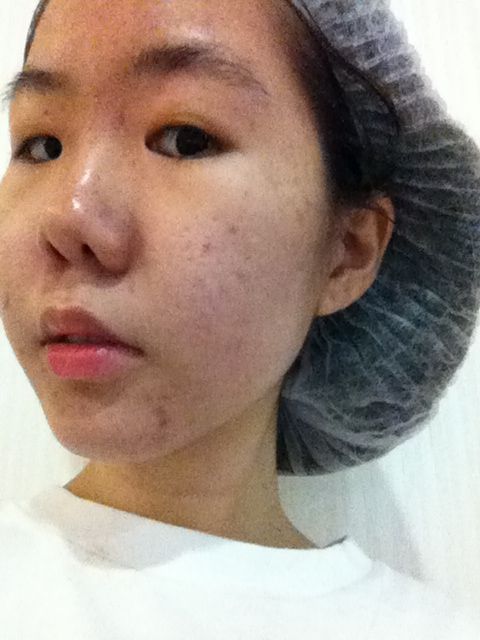 And then it all began. Went into the laser room with that shower cap on.
I have no idea what machine Dr David used, but I could "see" light even though there was something covering my eyes + I did close my eyes! The whole process was probably about 5 minutes? The treatment wasn't too painful, just felt like ants biting you repeatedly. I would rate the pain.... A 5/10? Was clenching my teeth a little as I went through it, but before I knew it, it was over. Oh, the pain people go through for beauty!
I learnt that there were 2 effects of this treatment:
1) Controls sebaceous activity like oil glands and acne.
2) Affects texture and has lightening effect.
I could see point 2 instantly, I swear! I have no idea what magic went on.....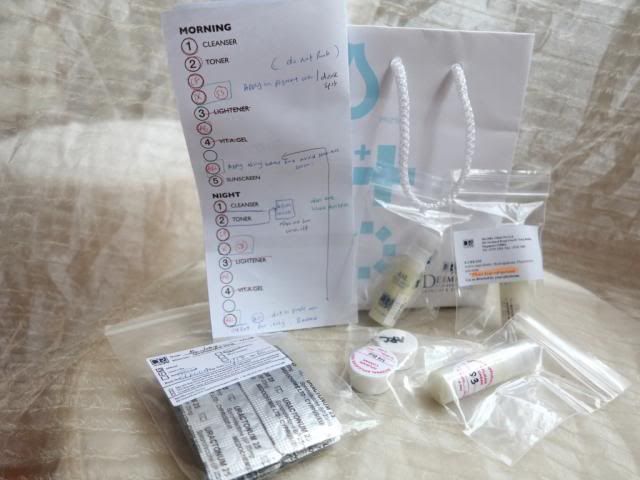 Was given new products this time, on top of the usual ones. They include the X, S3 and ARC! Have to apply them on the dark spots.
Also got new ASL (I call it the awesome pimple cream!) and the Spironolactone medicine as I finished the old ones.
My confidence is definitely boosting, now that my skin is improving one step at a time! I don't ask for much, just want to achieve the best type of skin I could get because I know it is almost impossible to be completely flawless... That said, having a good diet and sleep plays an important role too, and I am making the effort to do what I can. I really hope all that I am doing will pay off and harvest good results soon! ;D


For the interested ones, don't say I never share! More information can be found here:
302 Orchard Road, 16th Floor
Tong Building (next to Paragon Shopping Centre)
Singapore 238862
Tel : (65) – 6733 1555
Fax (65) – 6733 2983
Mon to Fri : 10am to 8pm | Sat : 10am to 5pm
Closed on Sun & PH