Review: The Muffet's Room Cafe
March 13, 2013
Sponsored Review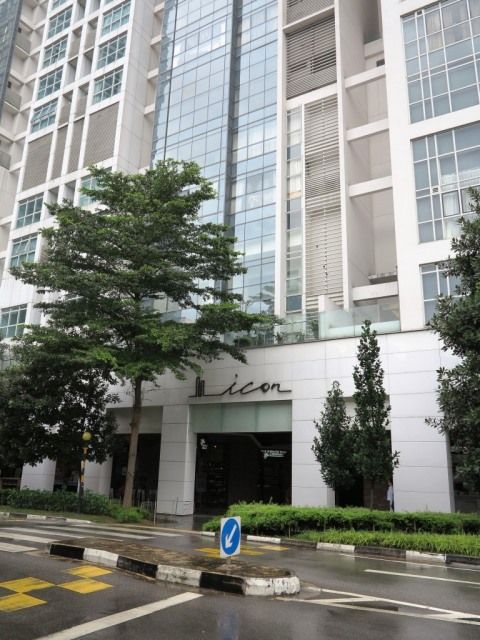 Ever heard of ICON Village? Well, I haven't until only recently!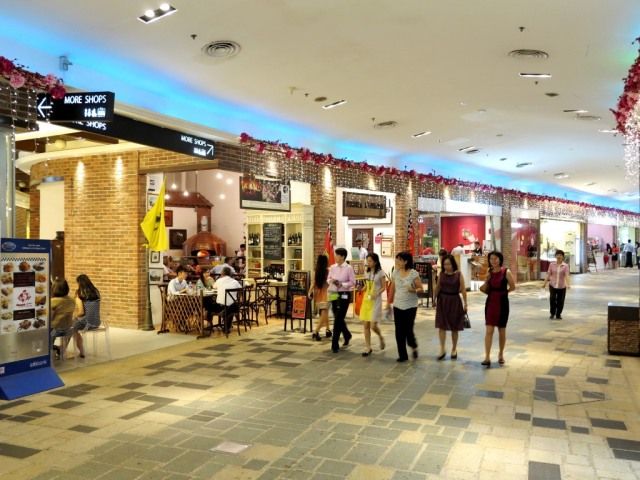 Located in the Tanjong Pagar district, ICON Village offers an urban oasis with a touch of ''village'' ambiance for the corporate and residential population in the precinct. It's pretty much empty on the weekends, but most of the crowd you see here are working adults on weekdays. I was actually surprised to find many different choices of food hidden here!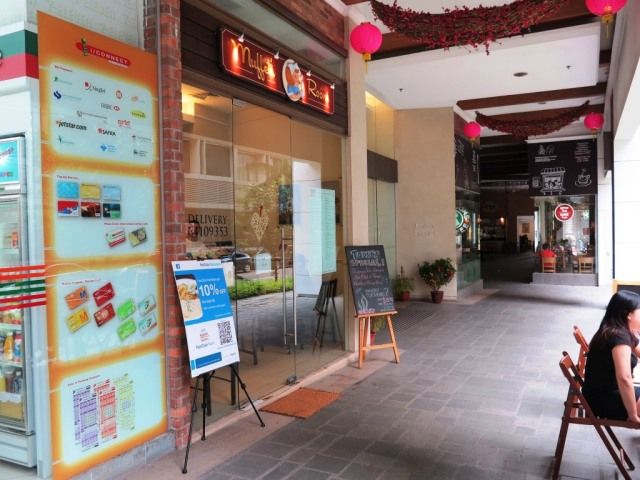 Tucked on the outside of the mall, is this cozy shop with an interesting decor that piqued my interest. It is located in the middle of 7-Eleven and Tom N Toms Coffee.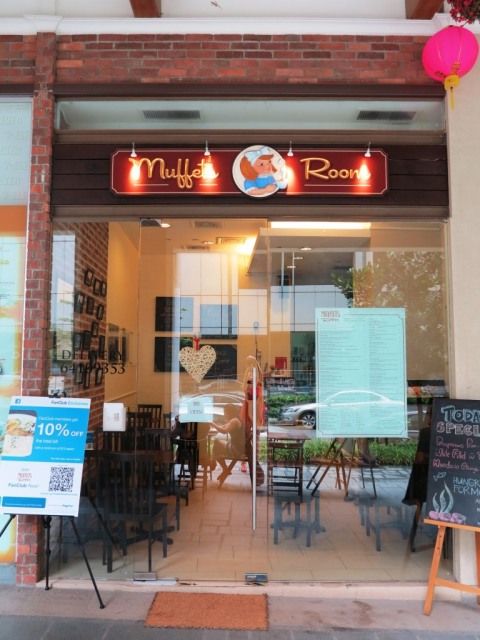 Opened for 3 years already, The Muffet's Room Cafe is definitely what you would call a hidden treasure. The shop can only hold around 20 people at the most, but nothing too squeezy. Topped with the decorations and photographs (some taken by the young boss himself), I felt like I was at home!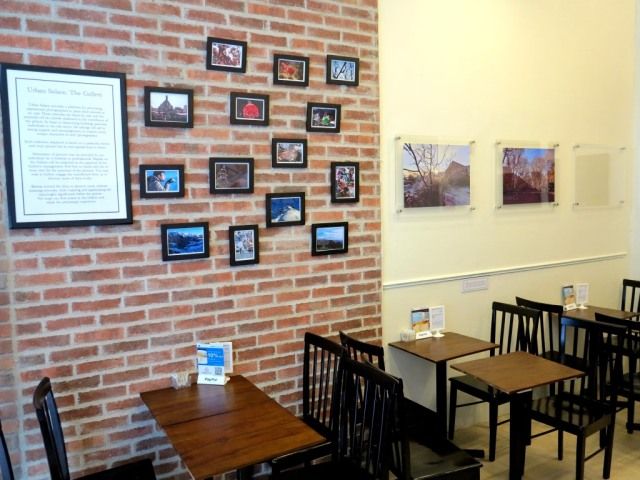 The Muffet's Room Cafe is having a promotion on
DealPrimo.com
to celebrate their 3rd Year Anniversary! *pops champagne*
For just
$9.90
, you get to try out their
Signature Beer Battered Fish & Chips + Soup of the Day + Homemade Ice Lemon Tea
! Usual price was $21.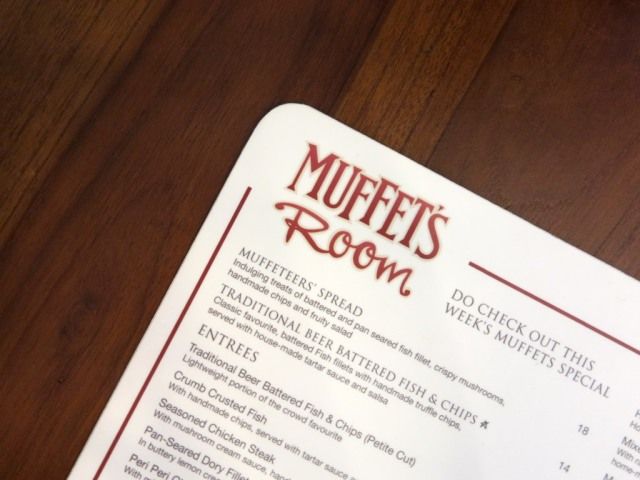 I tweeted and posted pictures on Instagram some time ago that I thought their Fish & Chips was one of the best in Singapore. So glad that I got so many people interested too! A few of you even bought the deal when I first tweeted about it, so thank you! As for the rest... WHAT ARE YOU WAIT FOR, GRAB THE DEAL!!
Almost everything served at The Muffet's Room Cafe are made from scratch, by the way. That's pretty damn amazing!
You could taste more of the tea, and it wasn't too sweet.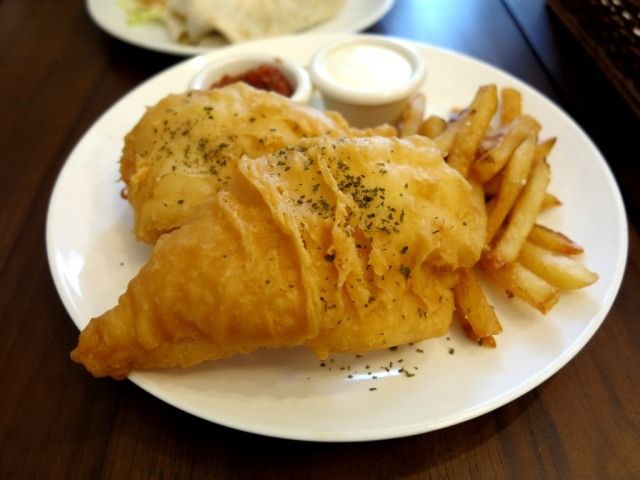 Signature Beer Battered Fish & Chips
Fish & Chips is one of my all-time favourite dish, so I'm pretty sure that I have eaten enough of them to vouch that this was THE BOMB! I went back another time after that just for it! First impression, I loved the smell. It took only 1 bite for me to fall in love with it! Topped my "Best Fish & Chips in Singapore" list at that second. Oiliness was just right; it does not drip so much oil unlike many of the other similar dishes that I've had before.
The taste of the fish was so fresh, you could somehow taste the ocean.
The sauces surprisingly complimented the fish and fries really well. You could choose from the chilli and tartar sauce, which was very different considering that other places only serve 1 sauce option for you. I loved the originality of the taste! I assure you that you can only find it here and no where else.
The truffle fries were amazinggggg! Because they're handmade, you could taste how good and different it was compared to factory-made ones. The subtle sprinkle of Parmesan cheese over the fries brought the taste factor to a whole new level. In fact, they were so good that I ordered another basket of it, hahaha!
To sum it all up -
The Best!
-----------------------------------------------------------------------------------------------------
Other than the promotion set, I also tried other food on the menu.
The burrito is unique from the rest found in Singapore. It wasn't too salad-y. There's more taste to it and it reminds me of good Mexican burritos. The beef was a little spicy yet tasteful. It you want more salad, it is served beside it, with lettuce and sliced apples.
The combination of meat and vegetables was perfect. This dish is good for people who want a healthier option and more taste of their burrito!
I love all things desserts, chocolates and ice cream! ;D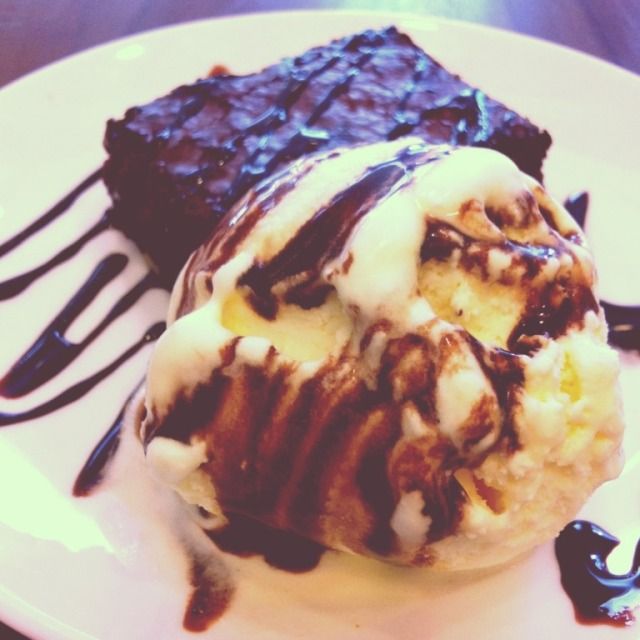 Although I found it a little hard on the crust, the brownie was appetizing. Sweetness was acceptable, and the taste of the vanilla ice cream goes well with the brownie.
As mentioned earlier, I went back again! Their dessert "Banana Foster" is another favourite of mine. Try it!
Prices at The Muffet's Room Cafe are very reasonable - items on the menu cost less than $15. Not forgetting that there are no hidden costs like GST and Service Charge. You can choose to takeaway or have it delivered to you if you work around the area.
Psst.... "LIKE" their
Facebook page
to enjoy 10% off the total bill with $15 spent!
12 Gopeng Street, Icon Village, #01-16, Singapore 078877
Opening Hours:
Mon - Fri: 11:00 am - 9:00 pm
Sat: 10:30 am - 3:00 pm
Sun: 10:30 am - 8:00 pm
For more information, visit :