My Battle with Acne at DRx Clinic - Part 6
April 14, 2013
If you haven't read my previous entries:
-----------------------------------------------------------------
Had an appointment with Dr David Ng on the 3rd of April at DRx Clinic! (。・ω・。)ノ♡
Due to stress, monthly period and usage of wrong makeup products woes coming all together, my skin couldn't take it and broke out quite badly. ;/ It was heart-wrenching to hear Dr David tell me my skin did not improve much from the previous visit.....
I felt extremely guilty and blamed myself because now that my skin is showing signs of improvement, I'm ruining it all over again. Definitely doing thorough research before having anything on my face, and keeping far away from skin-destroyers (eg skin care & make up not suitable for my skin).
Dr David told me to go for facial to clear the clogged pores, and so I did. This is me after facial. Told y'all it's like miracle facial - face wasn't too red from all that squeezing unlike other facials!
Kuan was my therapist again. Enjoyed my time with her because she's always telling me what's good and what's not for my skin. You can read my previous facial experience here:
http://www.iisjong.com/2013/02/my-battle-with-acne-part-4.html
I did the award-winning Essential Facial (Plus) again! It consists of:
Ultrasonic Nutrient Delivery
Kuan did
Vitamin A
instead of Vitamin C for me this time. The after-effects of it was a bit of redness and peeling.
Was told to stick to the products that I am currently using. These are the products I got this time round as my I've used them up!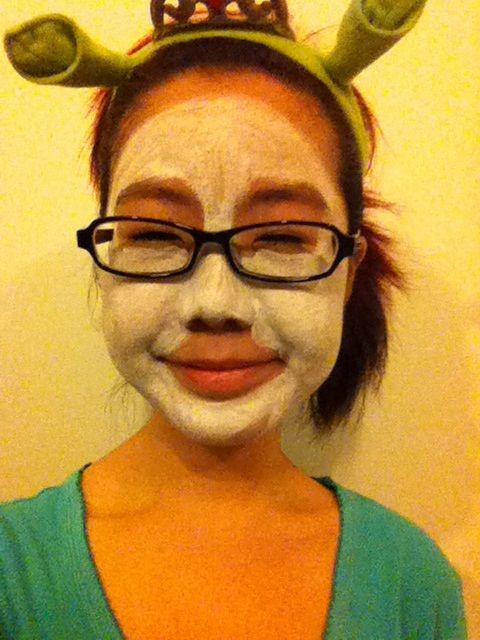 "
Beauty begins with good clear skin.
" Damn, that's so true!
Am religiously putting on the Derma-Rx products every day. Glad to see my pimples mostly gone, now my face is more or less left with scars and enlarged pores only, woohoo! Also putting on more often - the miracle Anti-Blemish Mask I love so much to speed up the progress!
-----------------------------------------------------------------
Anyway, I want to clarify that all the "My Battle with Acne" posts are my real thoughts. I sincerely loved all the products and experience from the clinic. I'm someone who's very easily satisfied, hahaha!
Also, a big Thank You to all of you who have left your interest regarding DRx Clinic and their products, but as much as I am a huge fan of them, I am merely a customer and not their consultant. Should you have any enquiry, you can leave a message on their website, Facebook page, or even ring them up!

Here's all the information that you need:
302 Orchard Road, 16th Floor
Tong Building (next to Paragon Shopping Centre)
Singapore 238862
Tel : (65) – 6733 1555
Fax (65) – 6733 2983
Mon to Fri : 10am to 8pm | Sat : 10am to 5pm
Closed on Sun & PH