The dog that changed my life
April 29, 2013
In life, heartbreaks are inevitable. I still remember, 15 March was the first day I met her. This post is dedicated to Sexy, a 6-year-old female Cocker Spaniel dog I took care of for 2 weeks.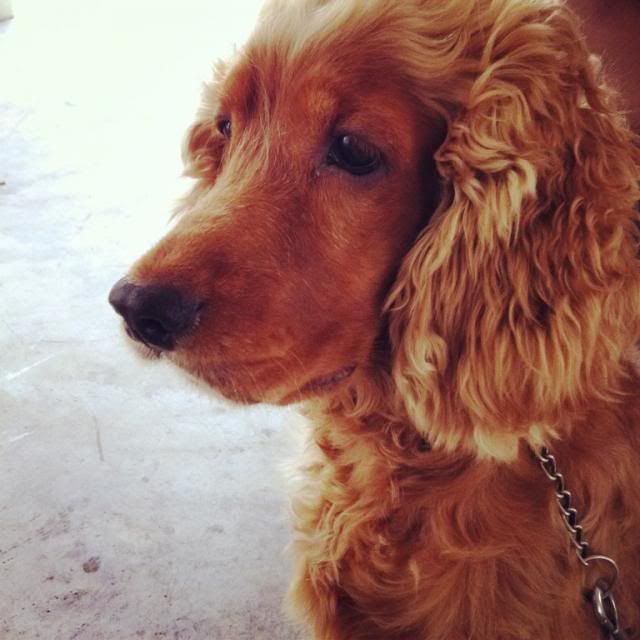 Sexy, the bear and lion looking dog, hahahaha! I was shocked at how intelligent she was.
Now I know why they say a dog is a man's best friend. I never had a real pet (unless you count fishes as pets), so I loved Sexy like no other. Sexy was very obedient though naughty and cheeky at times. I loved her the moment I saw her. I used to be afraid of going near dogs, but she changed that. Now I can't wait to grab 1 to hug.
I love how she jumps up on me in glee whenever she sees me, even though I was out of her sight for only a short while. That happy face is one that deeply etches in my mind. She loves it when I brush her fur and scratch her under her mouth. She will stick out her tongue and do the happy and "shiok" face. I remember walking her, seeing her make friends, cleaning up after her menses, cleaning her ears etc. She somehow made me grow up.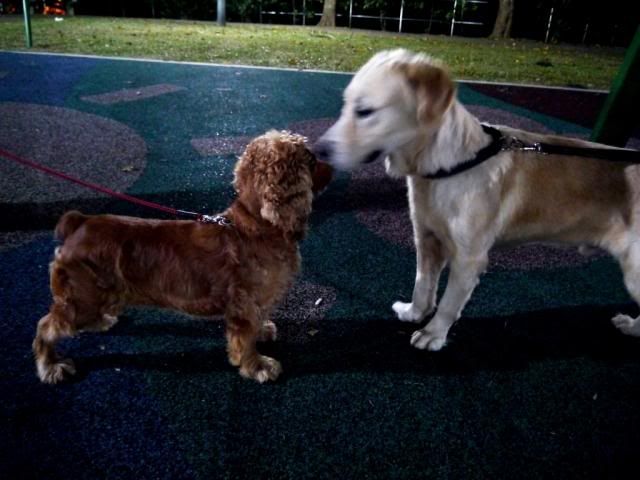 Even though it was only a short span of 2 weeks, I felt more matured after taking care of her. I felt nothing but selfless love from her. I used all my allowances to buy her food, snacks and bring her to grooming.
I still tear up like crazy whenever I think about her, and I can never forget her expression when she left in the cab. It's a long story, but she's gone to a better home now. I hope only the best for her, and that she will be happier there.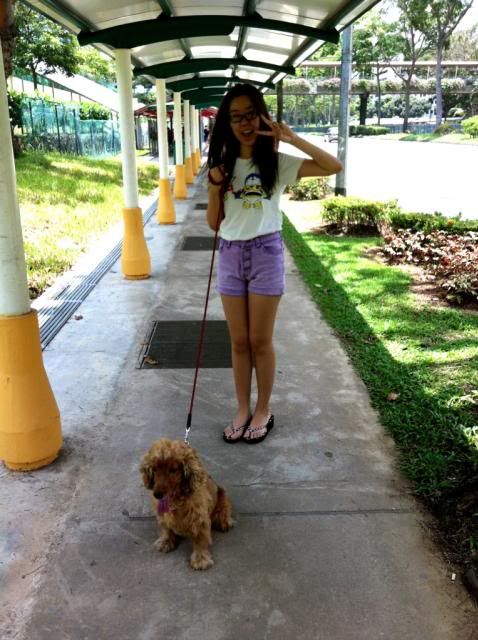 She's so adorable, and there were people who commented how beautiful her fur colour was. Her birthday's on August 20. If only she was still with me, we could've celebrated our birthdays together.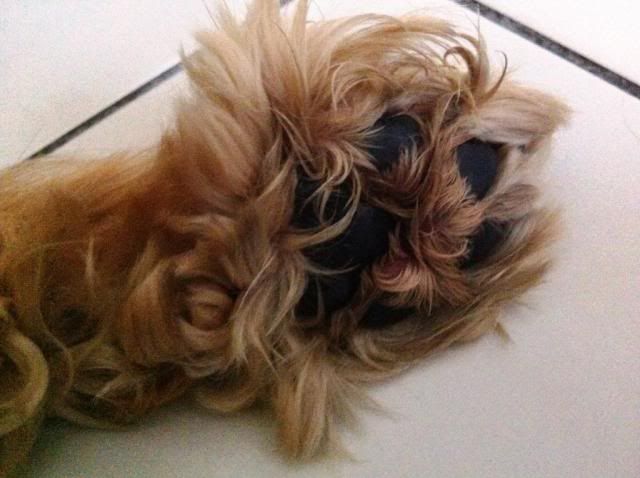 I never thought that I'll be this attached to her, and I think no other dog can replace her in my heart. Her picture is now the wallpaper on my handphone and laptop. She will never be forgotten.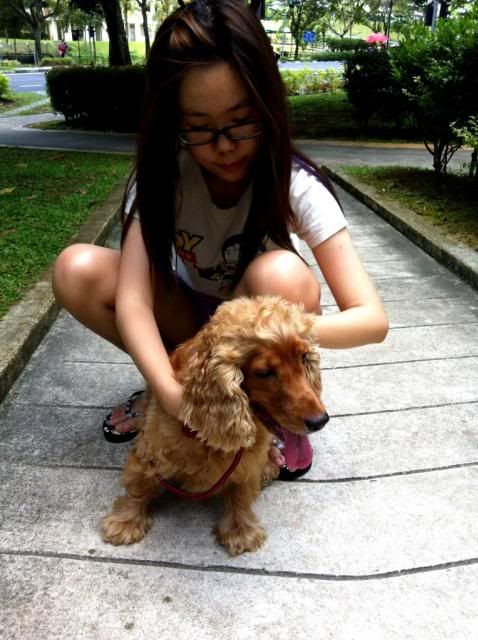 I miss you, Sexy. My first real pet.