987 RSVP Levi's 501 Party
May 29, 2013
If you haven't heard, the
Singapore Blog Awards
is back! *ahem cough*
Yours truly is a Finalist for the Levi's Best 501 Interpretation Blog.
Not bad wor, Jong!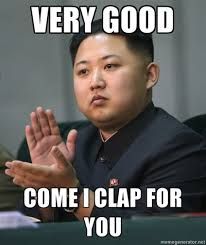 (´∇ノ`*)ノ
As part of the category challenge, the 9 finalists and I headed down to Zouk for the
987 RSVP Levi's 501 Party
last week. Despite being ill, I was pretty game up for it because I haven't been to events for a long time already! Not to mention that my favourite blogger friends were there with me; it made everything so much more fun!
My family and I are fans of the Levi's brand! We would always walk into their stores to take a look when we see one. Gosh, I can't believe they've been around for 140 years already!
Despite it being a Wednesday evening, Zouk was quickly filled up with people after people. Most of them were Levi's fans and 987fm listeners. I am both! *hands up* The atmosphere quickly livened up with cheers and screams as the party began!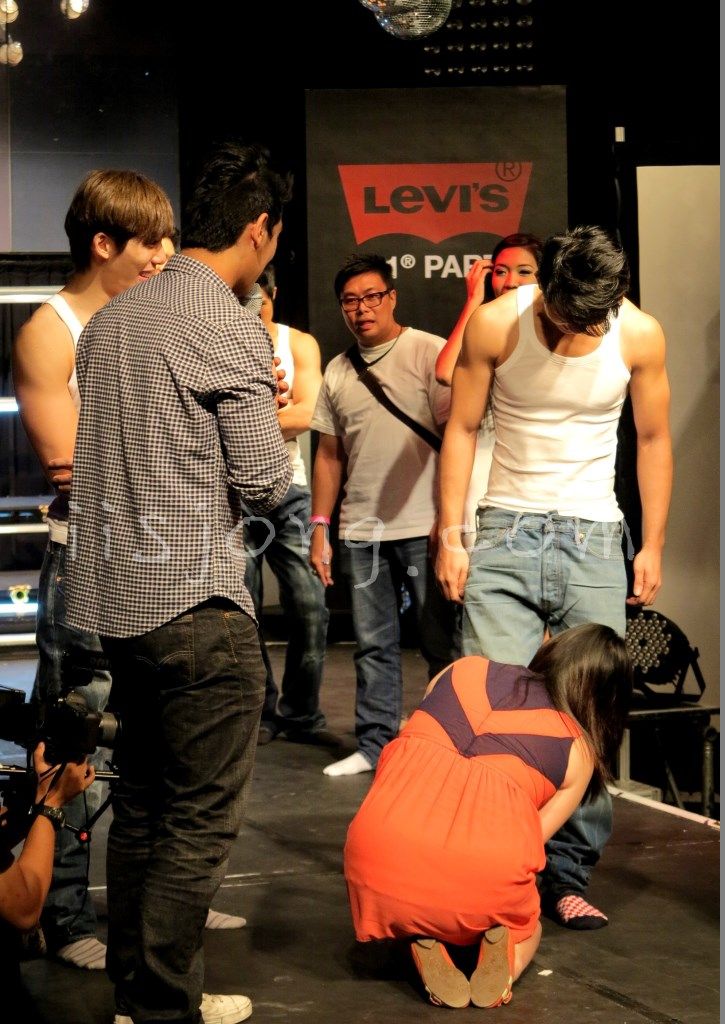 What's a party without games?
This was my favourite! It was the first game segment and it was also the game that got everyone roaring in excitement and laughter. Basically, audiences were picked up on stage and were made to push a ice cold beer bottle through the model's jeans. One leg in, one leg out!
The highlight of the night was probably the guy who had no choice but to take off his jeans because it was too tight. What an epic moment it was, and he was a real gentleman for having the guts to do that in order to let the lady win!
My heart went into a flutter when Ya Hui and Ian Fang went up on stage. Talk about star struck! I totally didn't expect them to grace this event. Both the local celebrities are Levi's Ambassadors.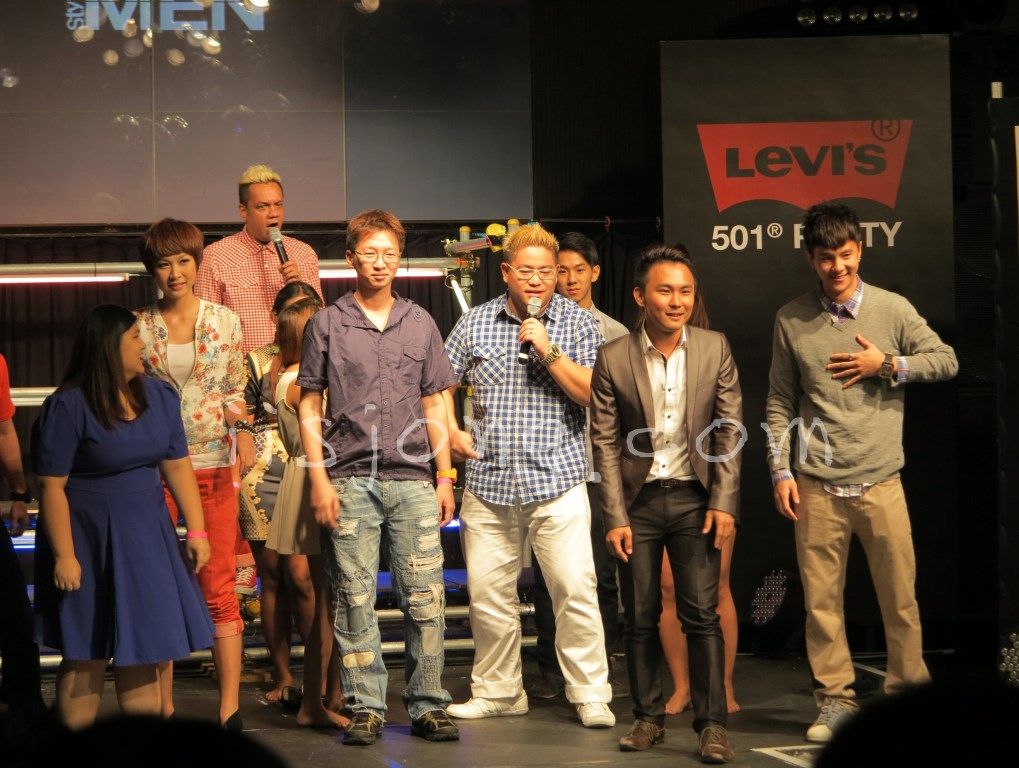 It was games after games, but hey! I am having fun, so I'm not complaining!

Up next was what everyone was eagerly waiting for - the fashion show. If you think Levi's is only about jeans, then think again. The models strutted down the runway featuring the latest collection for this season. I was impressed with the mix and match of colours and everyday wear. They brought effortlessly chic to a whole new level!
I can't wait to get my hands on some of them and work it my own Levi's 501 Interpretation way!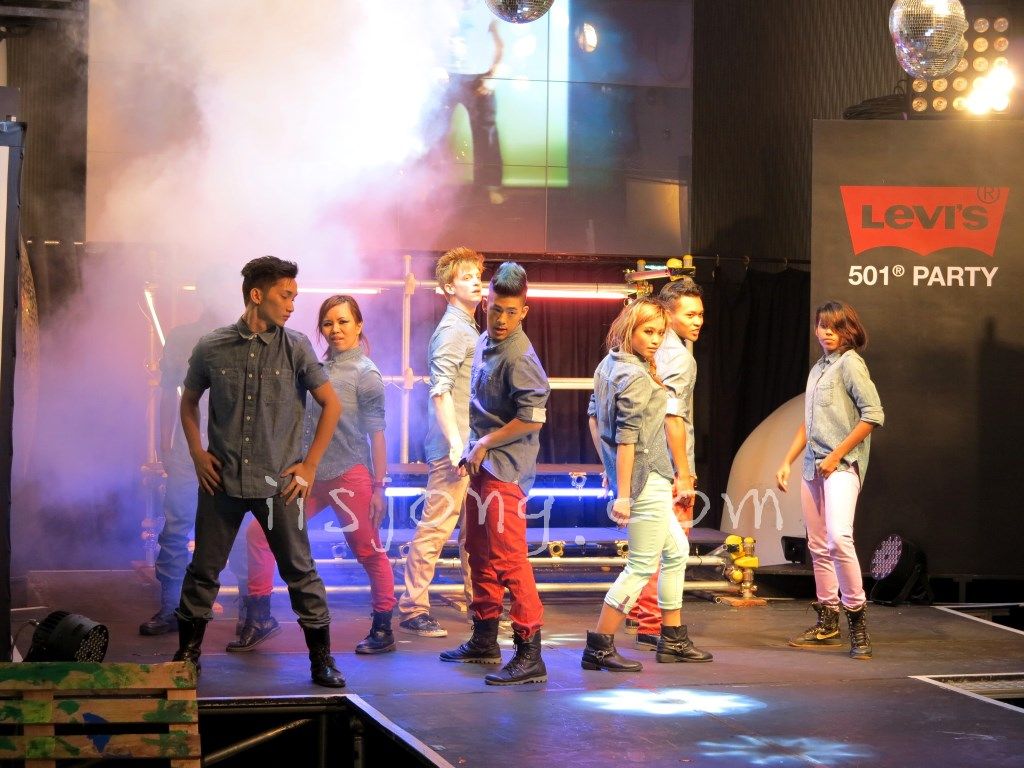 There was a special Hip Hop performance halfway through the show. Loved how they rocked the stage with their dance moves! *.*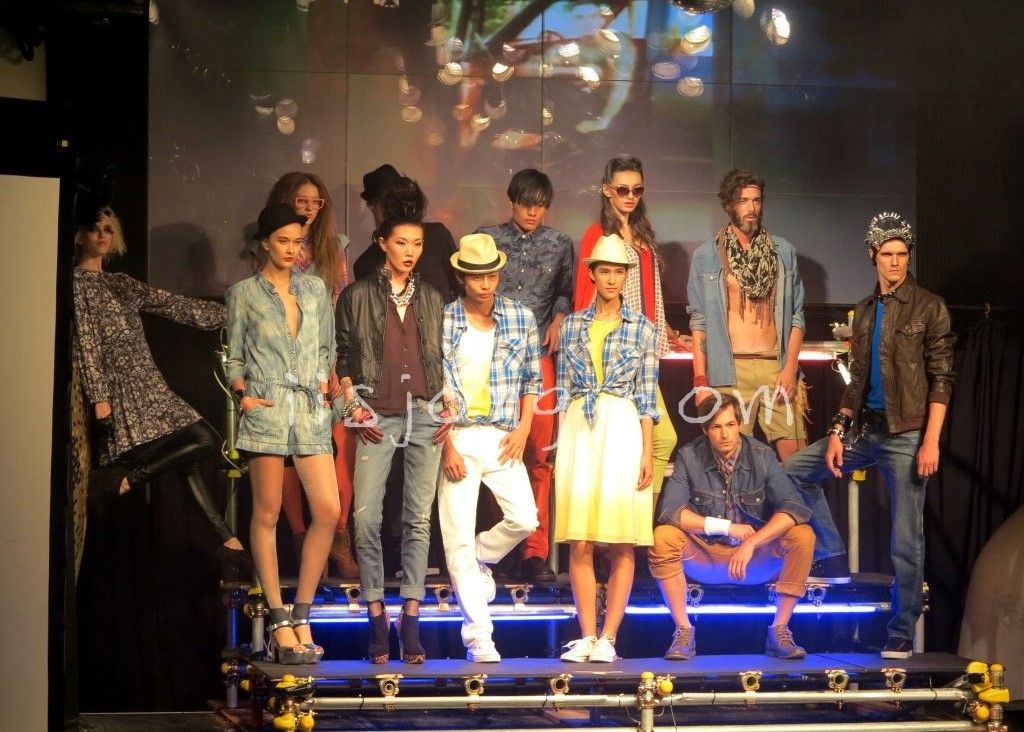 What Levi's 501 should be - versatile and fun!

Lucky me managed to sneak a picture with some of my favourite 987fm DJs. I know you're getting green-eyed; it's ok I understand because I would too if I were you, HAHAHAHA!
What's your 501 Interpretation?
For more information, visit:
-------------------------------------------------------------------------------------------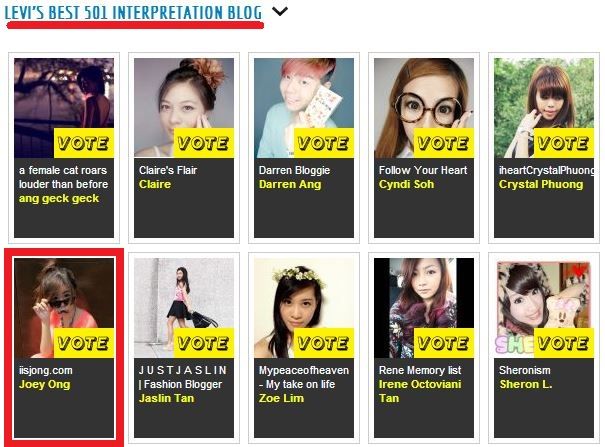 If you've enjoyed this post, do leave a comment on Levi's Facebook Page (
https://www.facebook.com/levis
)! Do also leave me a tweet (
@iisjong
) if you can. Maybe something simple like: "I enjoyed reading iisjong.com! #Levis501Interpretation".
My favourite comments on Twitter and Levi's Facebook Page might just win a prize from me! Don't say I never share my joy with you guys ;P