April Black Box
May 5, 2013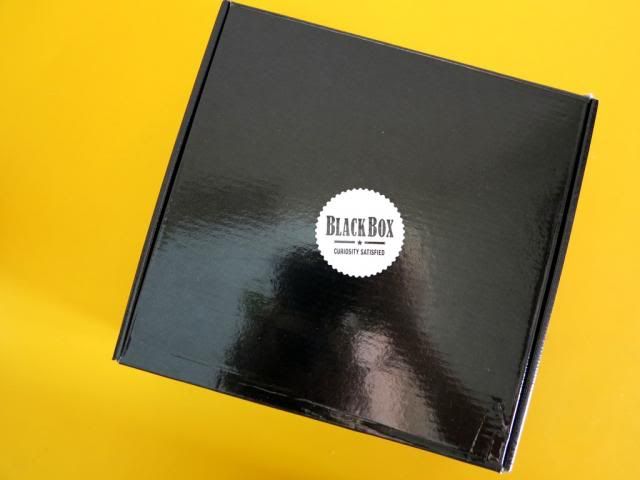 Curious about all the hype, I signed up for my very first Black Box to see what it's all about. Anyway it's free! No harm trying, heh. I love the feeling of happiness and eagerness when I receive a parcel!
The Black Box is a bi-monthly unisex sampling box. Yes boys, there's something for you too! It arrives at doorsteps on the last few weeks of the month.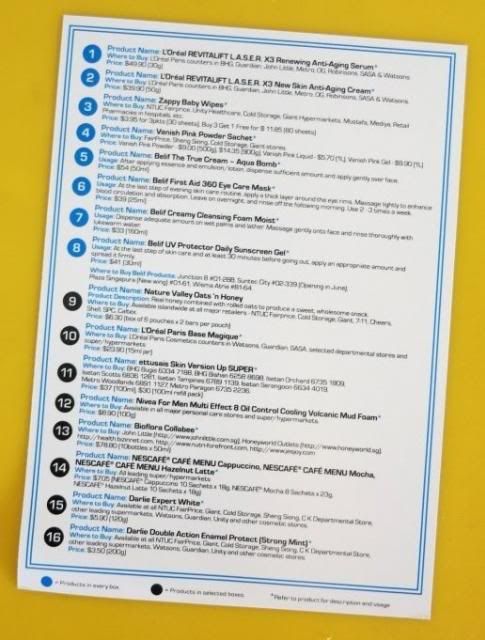 List of things in the April Black Box. The ones in blue are the products in every box, while the ones in black are the product that varies from box to box.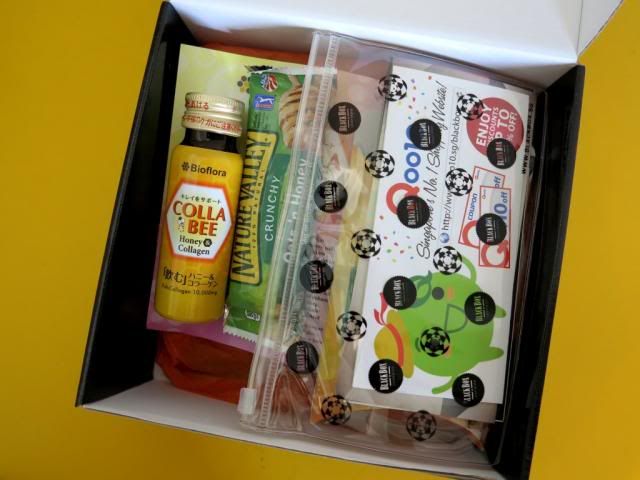 Basically this is what you see when you open up the box. I must say that I'm a little impressed that not everything was a small sample. Not bad for something you don't have to pay for!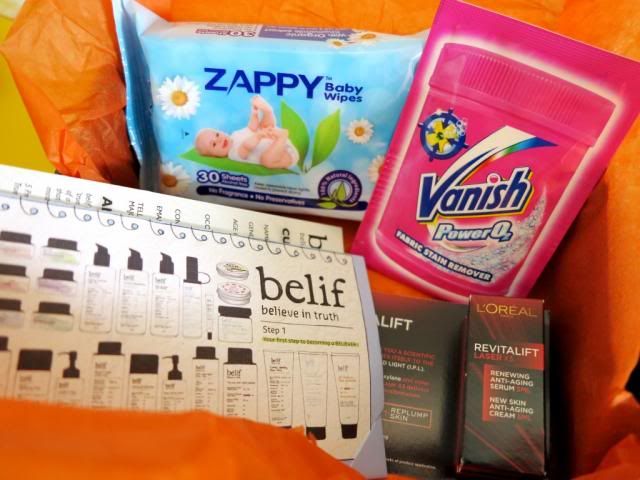 These are the items that's in every April Black Box.
1) L'Oreal Revitalift L.A.S.E.R. X3 Renewing Anti-Aging Serum
2) L'Oreal Revitalift L.A.S.E.R. X3 Renewing Anti-Aging Cream
4) Vanish Pink Powder Sachet
5) Belif The True Cream – Aqua Bomb
6) Belif First Aid 360 Eye Care Mask
7) Belif Creamy Cleansing Foam Moist
8) Belif UV Protector Daily Sunscreen Gel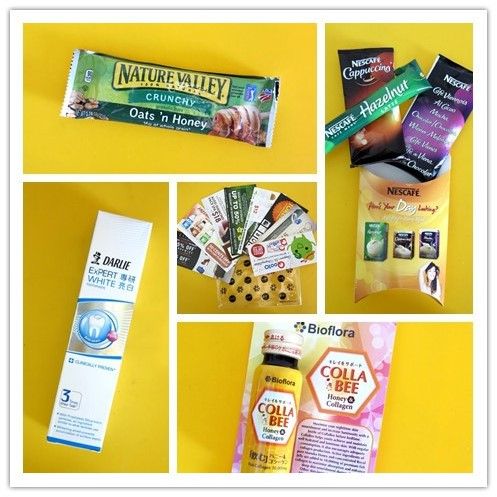 What's in my April Black Box that differs from others:
1) Nature Valley Oats 'n Honey
3) NESCAFE CAFE MENU Cappuccino, NESCAFE CAFE MENU Mocha, NESCAFE CAFE MENU Hazelnut Latte
5) Vouchers from Zalora, Qoo10, 7-11, Body Contours, The Ark, Revive Wellness, Sold.sg, Orion Crystal Jewellery
Even though it was a sample box, I found myself using more than half of the products. Which brings me to the point that it's not just a box full of nonsensical stuff people want to throw out. That's not bad for something free, and a vast contrast from another sample box I got a long time ago in which people have to pay for.
To be honest, I can't wait to receive my next Black Box for now to see what other surprises it will bring me. Let's hope it doesn't disappoint.