CLEO Hair & Make - Hair Treatment
May 17, 2013
[View all my posts on CLEO here: http://www.iisjong.com/search/label/CLEO%20Hair%20and%20Make]
Went back to CLEO Hair & Make 2 weeks after I dyed a fresh hair colour to do a hair treatment, as instructed by my hair stylist, Ryo! I got listen and remember to what he says one, I want chio hair to flick! *flicks smelly hair at you anyways* ;P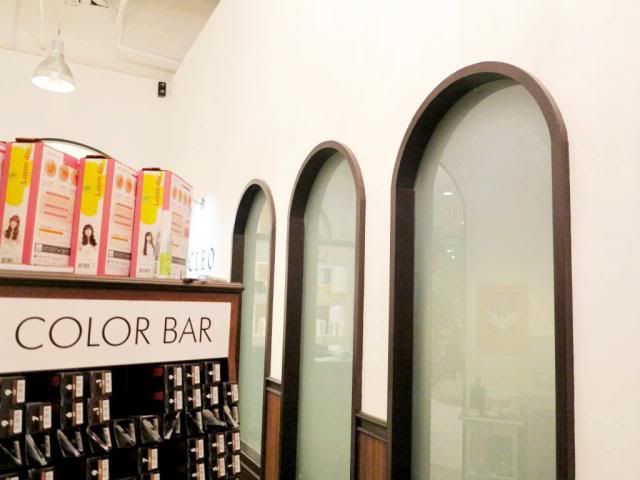 The hair treatment I did is known as the
Carbonic Acid Water Spa & Treatment
, and mostly done in the hair wash room. It seems like CLEO Hair & Make is currently the FIRST and probably ONLY salon that has this!
I Googled and found out that carbonic acid is wildly popular in Japan and has got a host of benefits.
JAPAN IS SO AWESOME, ENOUGH SAID.
All the magic was done in this room! Just lie down, let the man do all the work. Shiok *.*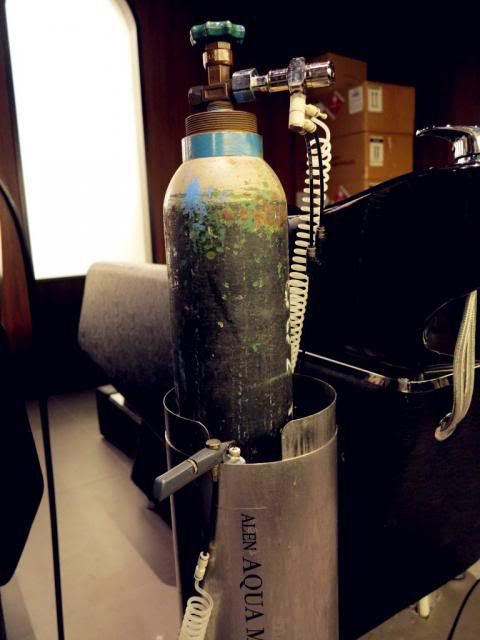 Basically the treatment starts with washing of hair and all, and then THIS! There's like, a lot of bubble gases gushing out from this tank! Now I can tell everyone that I washed my hair in carbonic acid water before, SUPER COOL I TELL YOU :O:O:O
It's really the details that matters, no?
The Carbonic Acid Water Spa & Treatment generates a healthier scalp and hair that allows both coloured and permed hair to show a better effect.
The treatment ends off with this acidic mist spray, as modeled by le handsome Ryo! Then shampoo, another treatment and wash all over again.
Oh and by the way, YOU CAN USE THIS SPRAY ON YOUR FACE ALSO, SAY WHUTTTTTTTTTTTTTT! Had this urge to lug this home and spray myself everyday, heheheheh.....
I was looking around, and was surprised to discover that they also sell WIGS here! Ryo got a sample piece for me to see, and it looked and felt so natural. If you get the wig at CLEO, they will give you a complimentary hair cut so that it will fit you well.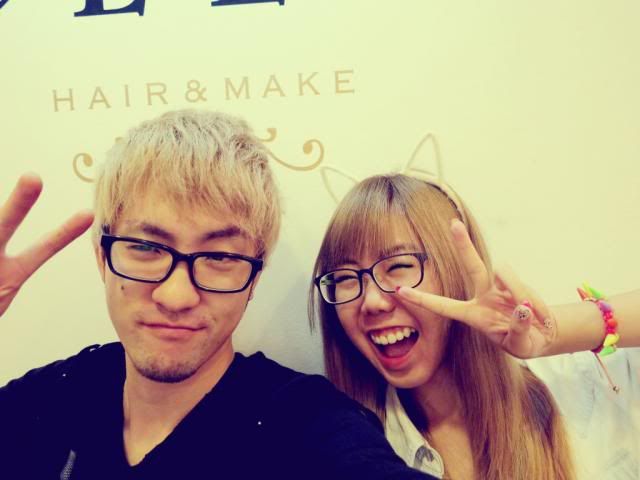 So this is me and Ryo after the treatment! Hair is superrrrrrrrrr smooth and soft. You MUST touch it for yourself to feel the difference. I don't earn anything from lying to you, heh!
Oh ya, and I learnt something from him that day!
- Blowing dry of hair after a hair wash is a must because you can attract lots of bacteria if you air dry it!
- Different combs serve different purposes during hair drying. Ultimately, it helps a lot in making your hair look shinier. I think I somehow learnt that also when I took care of my dog; loved brushing her hair!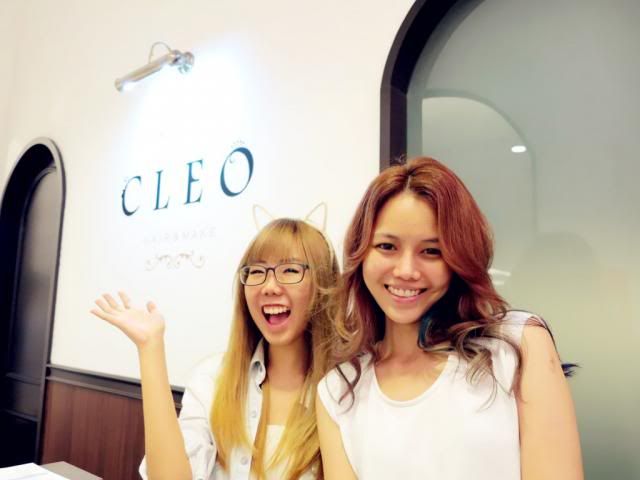 Coincidentally met QiuQiu at the salon that day! Her hair's so gorgeous also right, done by her hairstylist Shio (I joked about him being a ramen went I was there previously, then the rest are Shoyu and Miso ramen HAHAHAHAHA k why am I so lame)
Brb, star struck *.*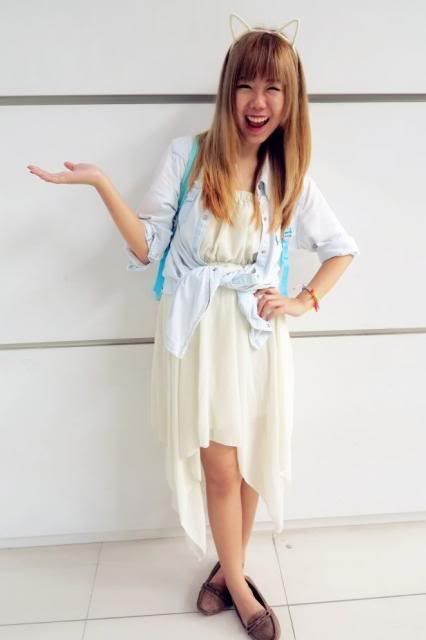 Alright I shall bomb y'all with mah pictures. SEE MY HAIR, SO NICE RIGHT!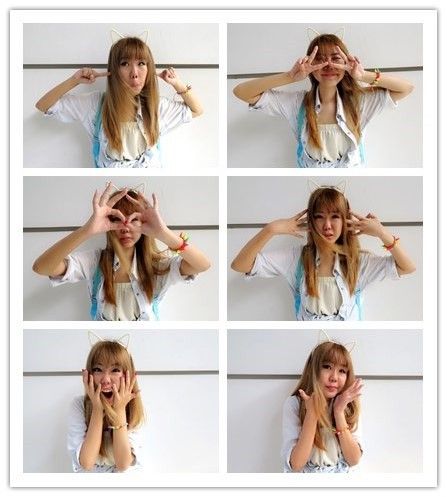 9 Raffles Boulevard, Millenia Walk, P2-09/10 PARCO Marina Bay
Singapore, Singapore 039596
Tel: 6338 5250