Singapore Social Concert Day 1
May 26, 2013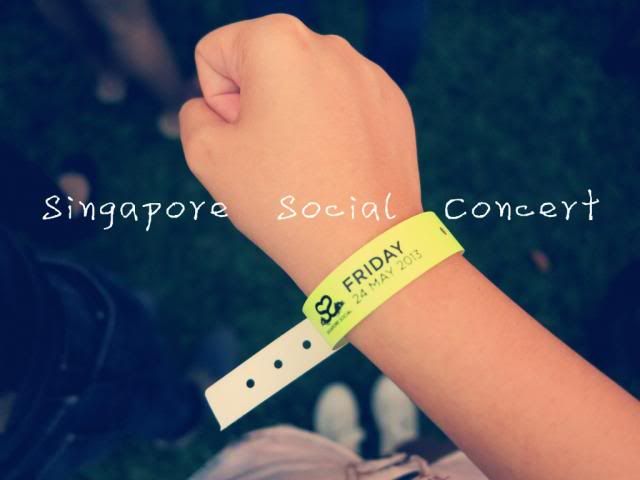 Held at Gardens by the Bay, the very first
Singapore Social Concerts
saw stars who flew into town to attend the Social Star Awards taking over the stage. I was there on the first night of the two days event!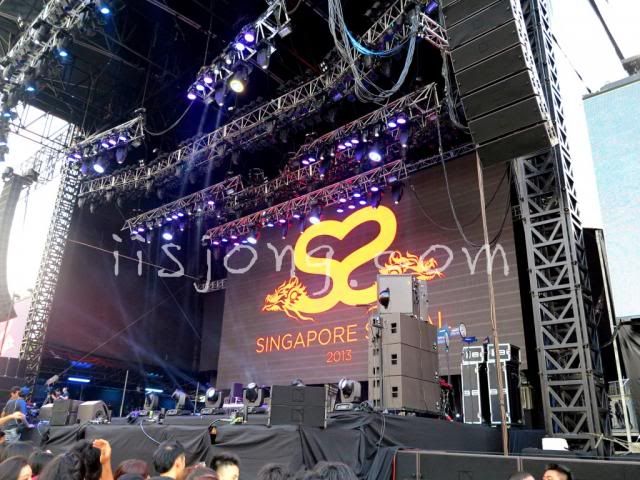 Le stage
The weather was perfect that day for a outdoor concert, with no signs of rain and a beautiful full moon to boot that instantly lifted up the atmosphere.
There were merchandises and *ahem* overpriced food on sale, right at the back of the open area.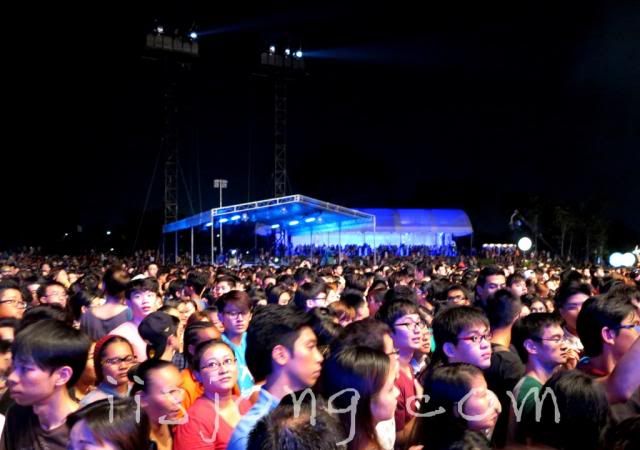 I read from somewhere that it was a sold-out concert! It was an estimated 8,000-strong audience. I totally didn't expect so many people to be there! I arrived on time at The Meadows, and when the concert started, I looked back and was surprised to see such a huge turn-out for the event!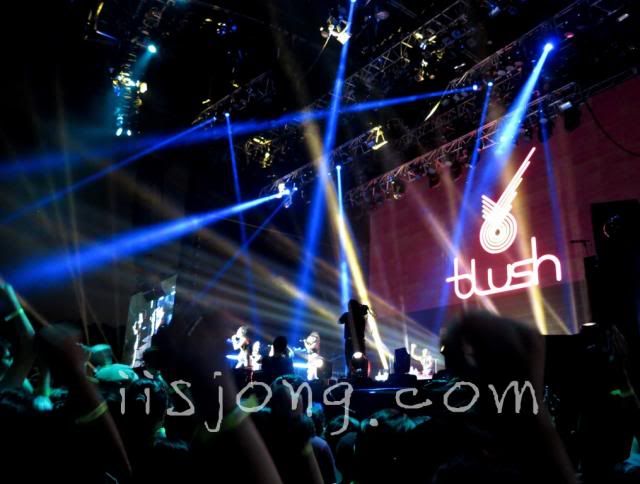 The concert kicked off with all-Asian girl band Blush. They captured the eyes of many, with their skin-tight PVC getups and provocative dance moves.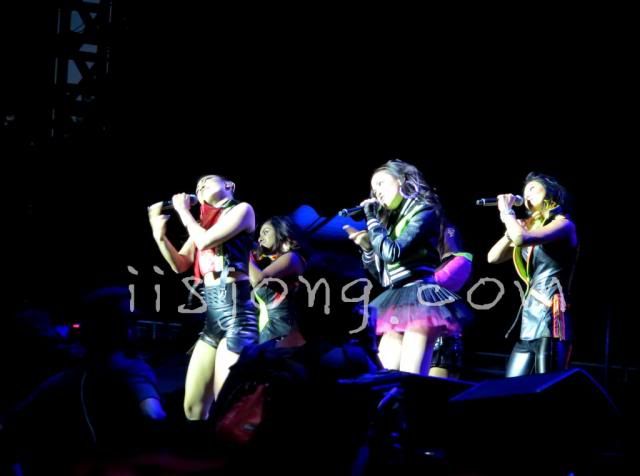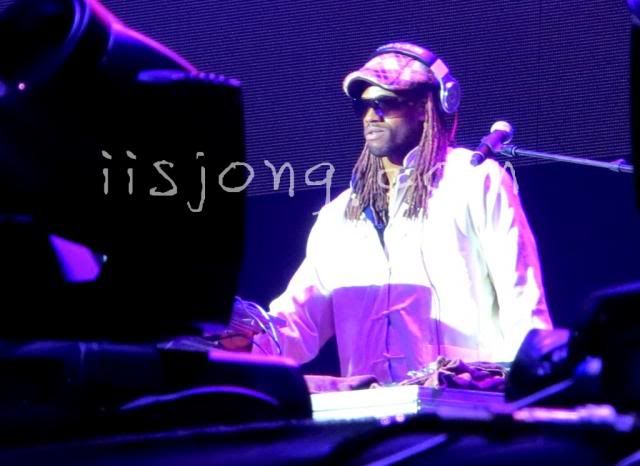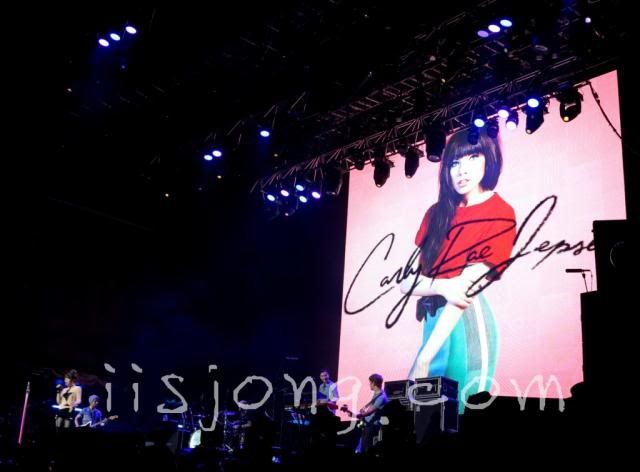 Every act had an hour to perform. Next up was Carly Rae Jepsen!
She was really nice - she signed autographs and shook the audiences hands. I adored how cute and girl-next-door she looked in her outfit that night. She kept coming over to my side of the stage; everyone practically lifted up their electronic devices that instant to capture a picture of her for keep stakes.
My favourite part of the concert was when she got the crowd to use the flashlight on our mobile phones and sway along to Your Heart is a Muscle with her. The whole place was filled with a beautiful sea of lights!
She sang quite a number of songs, and they all revolved around "love". I don't know, she's 27 years old already, so I felt like she was a little too old for her songs... Her voice also seemed rather high-pitched than usual.
Nonetheless, her bubbly personality and bubblegum voice managed to keep the crowd pleased. Carly closed her hour-long set with Call Me Maybe, the song everyone was dying to hear that shot her to fame.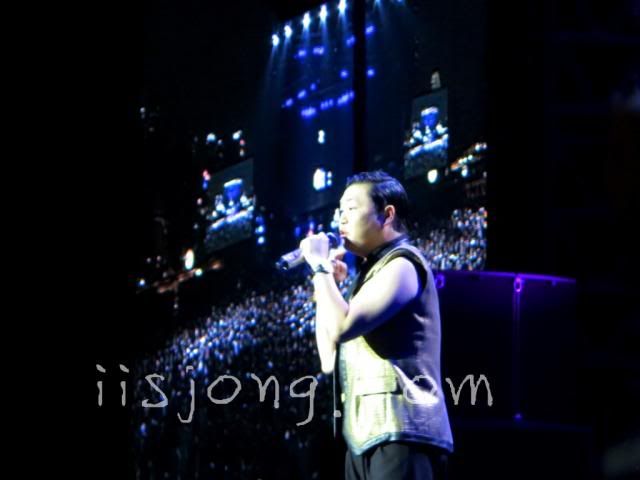 The crowd roared in screams when worldwide phenomenon Psy appeared! I, for one, wanted to watch his act the most! All of us went crazy when he sang his hits Gangnam Style and Gentleman. It seemed like EVERYONE knew how to sing to them, hahahaha!
He added something which I thought was really true: "I'm amazed. You don't get a word of my lyrics or anything, but you look so happy. But that's the beauty of music, I guess."
Oh yeah, I recorded a snippet of him performing to Gentleman!! :D
His dancers are so hot, KOREAN GIRLS!!!!!!!! *.*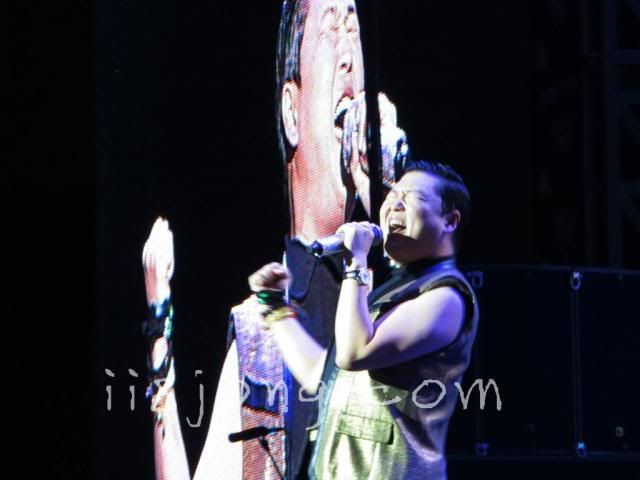 Psy hinted that his debut album will be out in September! Can't wait to hear what kinda songs will be in there already.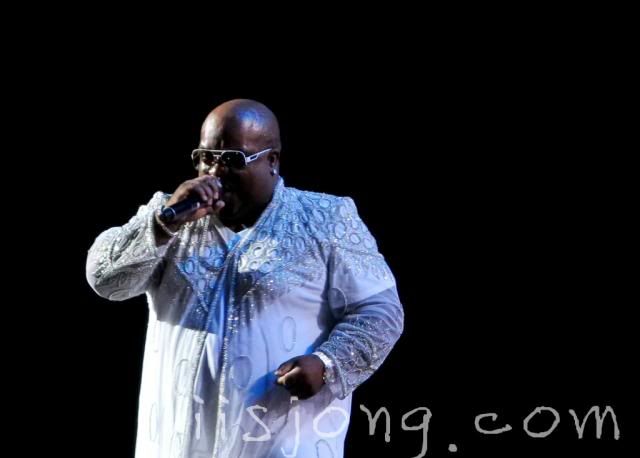 The last act of the night was Cee Lo Green! Despite his size, he was really charming and sexy! He was so funnyyyyyyy, and Singapore was really warm until he had to take off his silver bejewelled robe. He even flashed his huge tummy HAHAHAHAHA WHY SO FUNNY, CEE LO!
Did you know? He wrote the song Don't Cha, a worldwide hit by girl group Pussycat Dolls! He gave his own rendition of it. I was in love his voice; he's really someone whom you can say is a true singer with powerful and unique vocals.
I must add that his backup dancers are so pretty and sexy, damn... ALRIGHT TIME FOR ME TO START WORKING OUT, HAHAHAHAHA!
Cee Lo brought the house down as he ended the concert with his smash hit Fuck You. You could see that the whole crowd was enjoying it because that's the only time we can shout the F word out loud!
That's basically my experience of the concert! I still can't believe I saw these superstars in real life. Were you there at the concert too? How was it for you? ;)