CLEO Hair & Make - The Transformation
June 2, 2013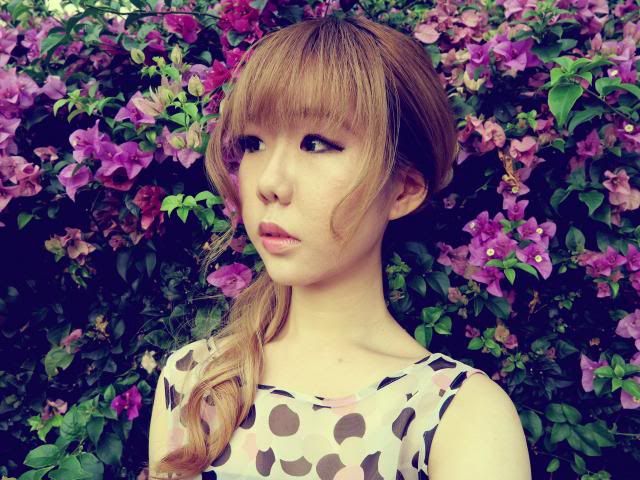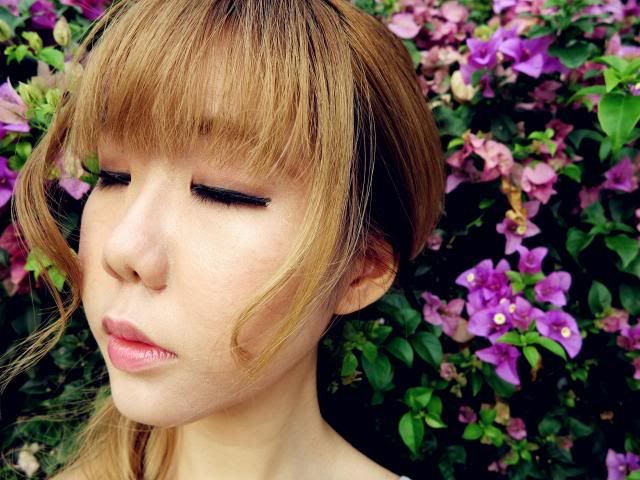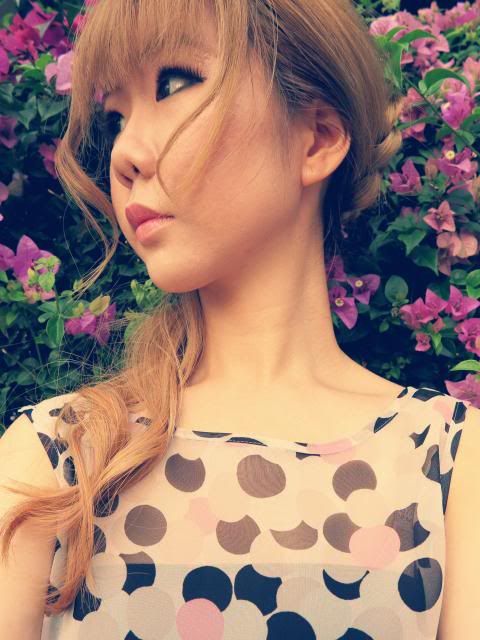 My eldest cousin got happily married last week, congrats! I'll share with y'all the pictures I took in another post. Prior to attending his wedding ceremony, I panicked because I didn't know who I should turn to for my hair and makeup!
I couldn't turn up in my normal, not-so-glam self because it was after all, the very first wedding of the 3rd generation in my maternal family. That's why I thank all the Gods there are in this world for
CLEO Hair & Make
! ♡^▽^♡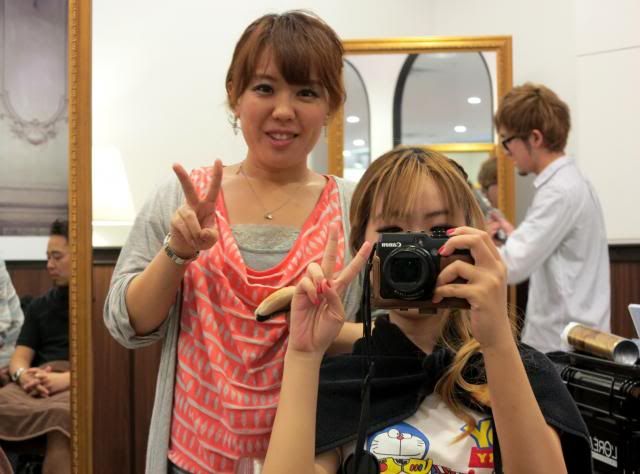 At CLEO, you can get both your hair and makeup done at the same place.
This is kawaii
Ai
, female hair stylist AND makeup artiste! Yes, she is Japanese, that's why I knew I was in good hands. I don't know how she did it, but I could tell that she had good skills. For example, normally my eyes are undrawable (too small...), so you can't see much difference when drawn. But she managed to draw it well!
The shading, highlighting, etc, was also well done! To put it in simple terms, I don't know how she did it, but I just loved whatever she did on me.
And how could we forget - the hair genius Ryo!
You could see that I look super cui, hahaha! I literally just woke up and rushed down. I thought my hair was undoable since I forgot to wash it for 2 days (oops ;X). My hair was oily, and washing it would make it soft and slightly difficult to do what he had in mind for me.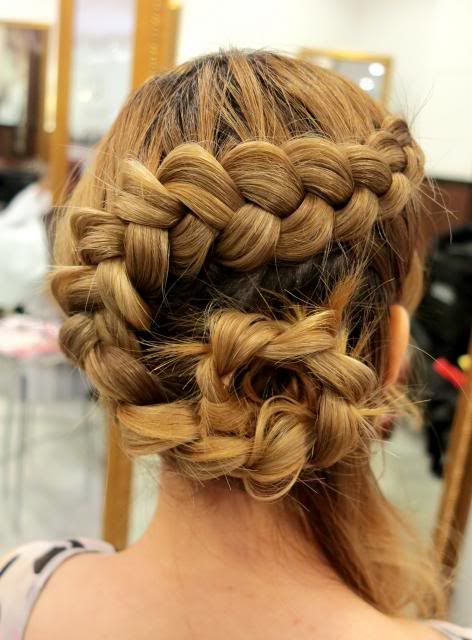 I don't know how as well, but he managed to tie my hair into such a beautiful braid pattern for me! *.*
Could never do that on my own. If you think this is easily achievable, think again. Ryo succeeded only at the 3rd try. I think he deserves some applause for that, doesn't he! *clap clap clap*
So yeah, thank you for making me look so gorgeous, awesome Ai and Ryo! & It's been long since I felt so pretty! I was taken aback by the many likes and comments I received when I posted a picture of myself up. Like they say, there are no ugly women in the world, only lazy ones.
9 Raffles Boulevard, Millenia Walk, P2-09/10 PARCO Marina Bay
Singapore, Singapore 039596
Tel: 6338 5250