Just Like It! - A Revolutionary F&B
July 17, 2013
I am always at Ang Mo Kio hub after school, because there's a bus home there (now y'all know where to stalk me, lol). A little over a month ago, the place started to change. There are new push cart shops beside the bus interchange area now!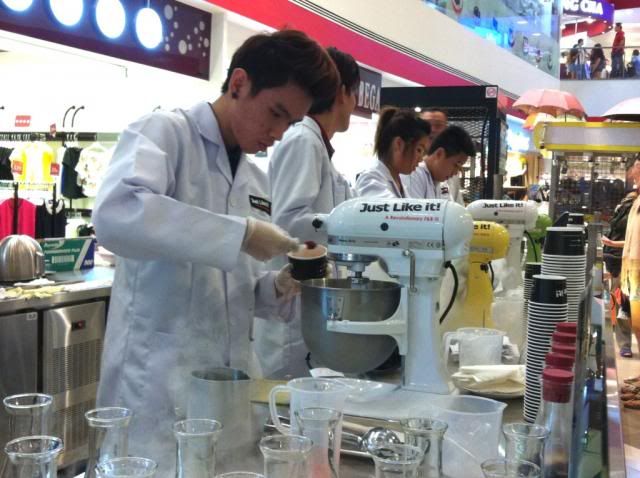 There's this shop with staff clad in scientist robes doing "experiments", similar to what you'll see in a chemistry lab. It caught my eye for a long time. Initially, everyone who walked past took a glance, walking away eventually.
However, I noticed that it has been increasingly popular these days! Huge crowds gather as onlookers were curious what this mysterious shop was all about. I was one of them. Like they say, Singaporeans love to queue and be kaypoh, right?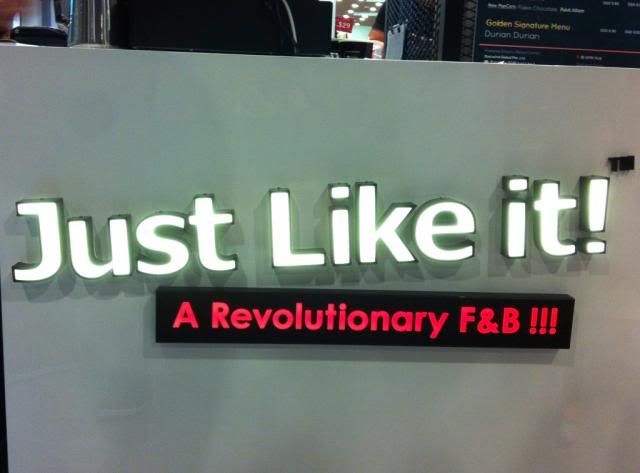 I completely didn't have a single clue what they were selling. Drinks? Food? There were no signs, until you push through the crowd and look at the menu.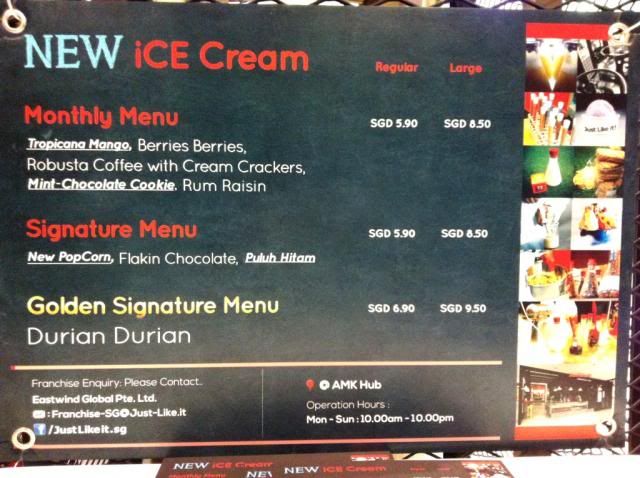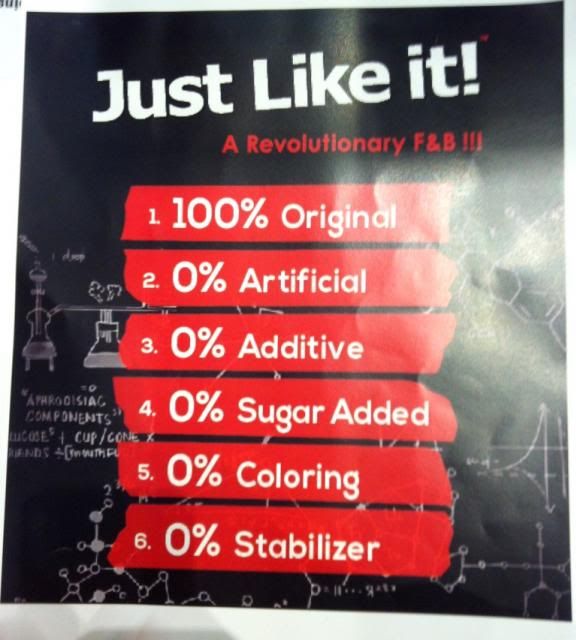 Turns out it's a new ice cream shop, and these were their claims. "How to make ice cream like that!?", were my first thoughts.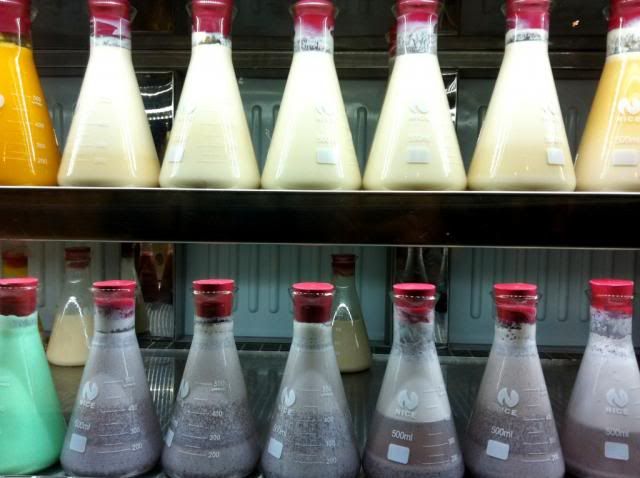 What they do is make ice cream fresh from scratch, so you have to wait for quite a bit. No worries because there is a queue number system. They put the ingredients into the ice cream mixer machine first. Cold liquid nitrogen gas was then blasted over the liquid mixture to freeze it.
Was pretty interesting to see the smoke mist coming out, which was what captured my attention and probably everyone else's in the first place.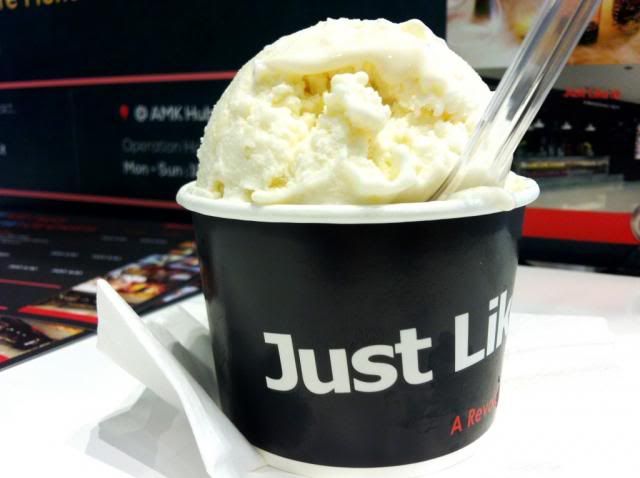 My Say:
The ice cream had a velvety and smooth texture compared to normal ice cream. I feel that it was also "healthier" since there were no sugar added, bringing out the natural sweetness of the ingredient. This Durian Durian ice cream I had was made from pure D24 durian; you could taste some of the meat! It was pretty palatable.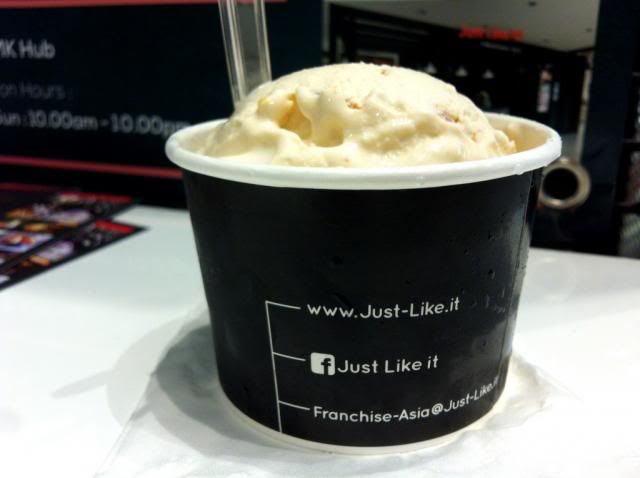 New PopCorn, one of their signatures.
The balance in flavours was well-tipped and there were popcorn bits in the ice cream to give it a gritty texture to the smooth ice cream. There wasn't much of the popcorn taste though, it was pretty mild? You could also see that as compared to the Durian Durian, there was a huge difference in the amount of 1 scoop.

But it was a unique flavour, I must say.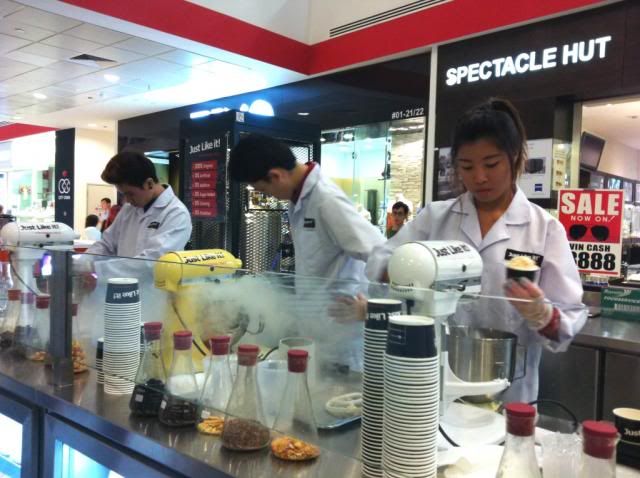 Apart from the gimmick concept of seeing your order freshly made before you, did the liquid nitrogen ice cream taste better? Hmm.. I would say it's so-so. Moreover, I think they made the ice cream cup by cup, taking up a lot of time. But to each his own!
This is their first branch in Singapore. I overheard one of the "scientist" promoter saying they will be opening new branches around Singapore soon! Look out for them! ;D



Just Like It!
AMK Hub #01-19/20