Outfit of The Day - 19 July 2013
July 19, 2013
Beanie Esprit | Fake Collar Platinum Mall, Bangkok | Dress Some shop in Clementi | Blazer Qoo10 | Stockings Gift, from Taiwan | Shoes Dad got me in China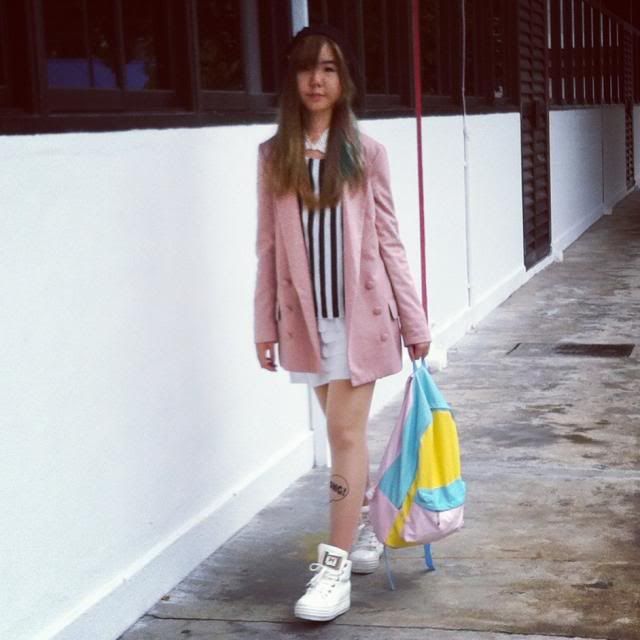 Winter in Singapore much? Hahaha!
Took the effort to dress up, curl my hair (a little), put on makeup and contact lenses! Not bad, I don't do that often so that's quite an achievement for Lazy Jong *pats myself on the back*
Being your lazy self means you'll be very comfortable, while looking good means you'll be confident. If you had to choose, which one would you pick?