Outfit of The Day - 7 July 2013
July 7, 2013
I attended the Singapore Blog Awards Ceremony yesterday, in which I was a finalist for the Levi's Best 501 Interpretation Blog. The theme was 60's Fever! This was what I came up that I could find in my wardrobe: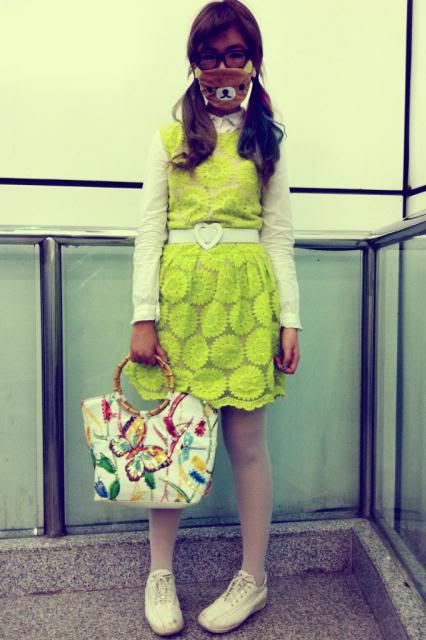 Dress - wholesale7.net | Blouse & Belt - Bugis Street | Stockings & Bag - Mum's | Mask - Dad's gift from China | Shoes - Beverley Hills Polo Club
This is the first time I styled my hair all by myself using a hair straightener! Nothing fantastic, but am proud of myself coz I'm a beauty noob :D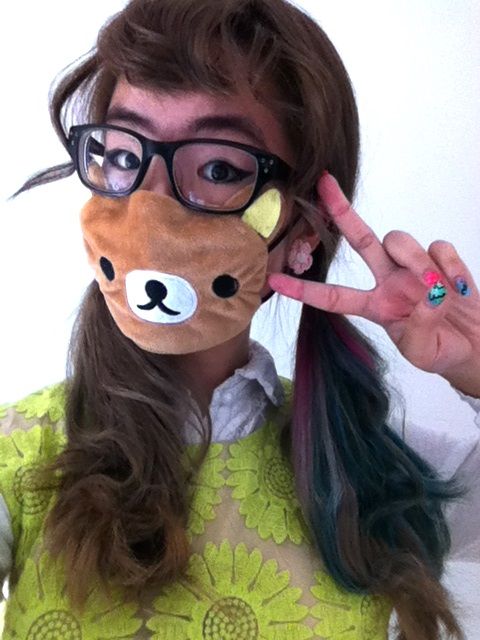 Braved through the ceremony despite being sick! So sorry for not mingling around much ;/ Anyway, I did not walk away as a winner of my category yesterday. I know there are people who pinned high hopes on me, who specially created accounts on the SBA website willingly just to vote for me though they found it troublesome, who screamed so loudly for me lololol! I am sorry to have disappointed you guys, but I am grateful for the support y'all have been giving me for every competition that I joined!

I don't really have any regrets since I have already done my best. There's a reason why the winner, my friend Claire, won despite not being amongst the Top 3 in votes. I have a lot to learn!
And hey, there's always a next year right! I look forward to see all of us bloggers improve and become better next year. To my friends who did not get shortlisted or won anything this year, let's help each other and hopefully have good news next year, ok? Hwaiting & gambatte neh! \(@ ̄∇ ̄@)/