THE BEST DEAL IN TOWN!?
July 3, 2013
Nope, you didn't read the title wrongly! I have a good lobang to share with you guys! :D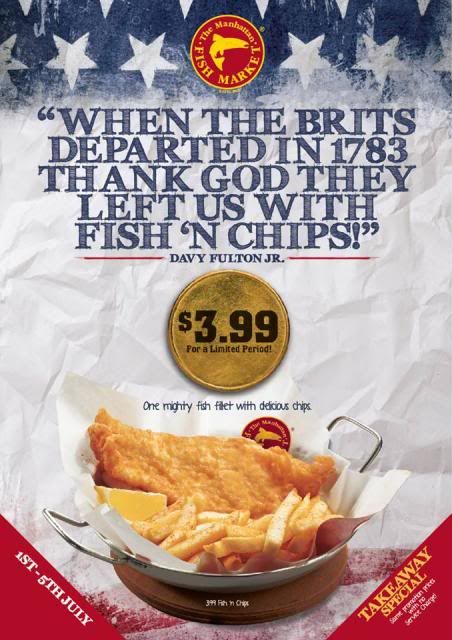 To celebrate Independence Day, the phenomenal 'Best Deal In Town' returns to The Manhattan FISH MARKET! From

1st to 5th July

, be wowed by their Fish 'n Chips at JUST

$3.99

, available for both dine-ins and takeaways.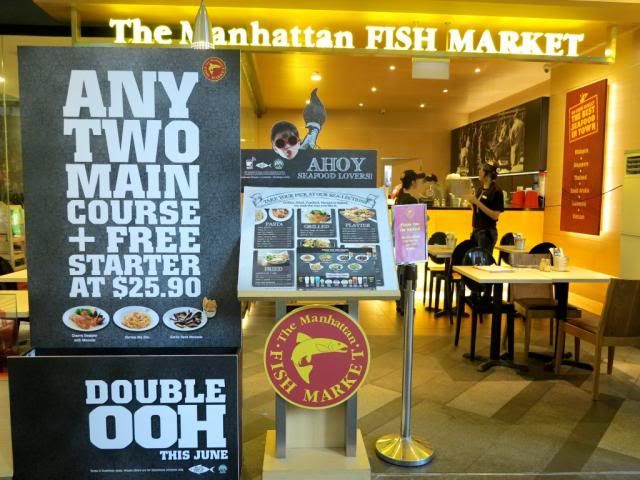 Served hot to be a FIN-tastic delight, the $3.99 Fish 'n Chips comprises one BIG piece of the finest hand-battered dory fish fillet and complemented with yummy-licious golden brown chips to tantalize the taste buds at anytime of the day for five days!
Hand battered fish fillets drizzled with garlic herb sauce, my tender dory fillets have improved in taste ever since the last time I had them. I found the garlic herb sauce pretty unique. My only concern is the fries that are rather salty to my liking.
Fancy a cheesy meal with your favourite fish & chips at another astounding deal? Top up $1.95 to enjoy the Fish 'n Chips with the marvelous chips drenched in lots of cheese!
Fans of grilled dishes! At the same amazing offer of $3.99; you can tuck into the Grilled Glory Dory! With all the juice and goodness sealed in the deliciously grilled dory and accompanied by Garlic Herb rice and vegetables, the dish is destined to treat diners to a glorious meal!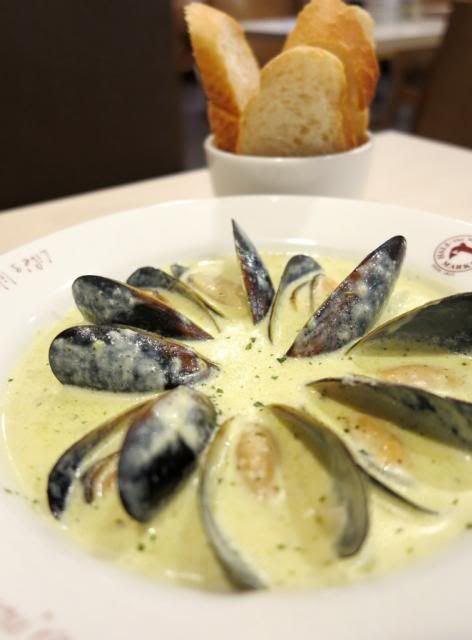 If the fish 'n chips alone is not filling enough, the following treats will leave you satisfied:
Garlic Herb Mussels at $7.95
Poached mussels in signature Garlic Herb sauce, served with baguette to soak up the delicious sauce. The Garlic Herb sauce was bitter sweet but tantalizing, lingers well on the tongue. However, I felt that there was too much sauce and too little bread!
Cheesy Nacho Chips at $6.95
Share and savor over a serving of crispy tortilla chips laced with warm melted cheese to satisfy all cheesy cravings!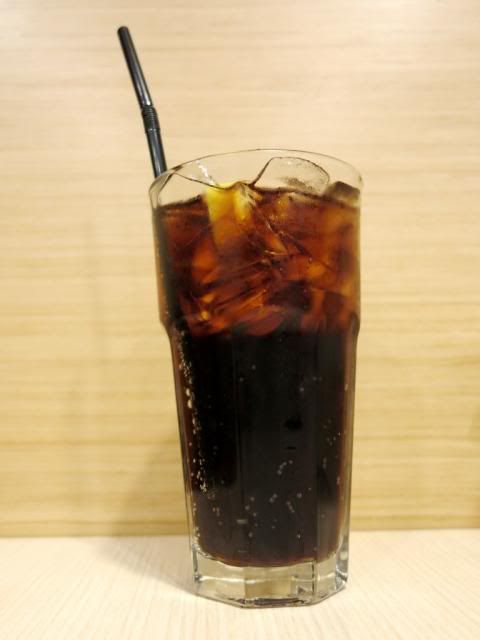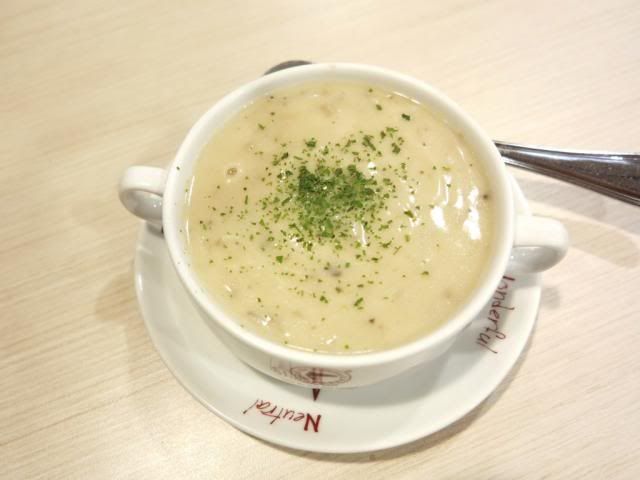 Fancy an accompaniment to your meals? Then reel in the Best Catch comprising one Coke drink and one Soup of the Day at $3.90!
I had the Cream of Mushroom soup. There were lots of mushrooms in it which I loved! I found it a bit watery though, but it wasn't too salty!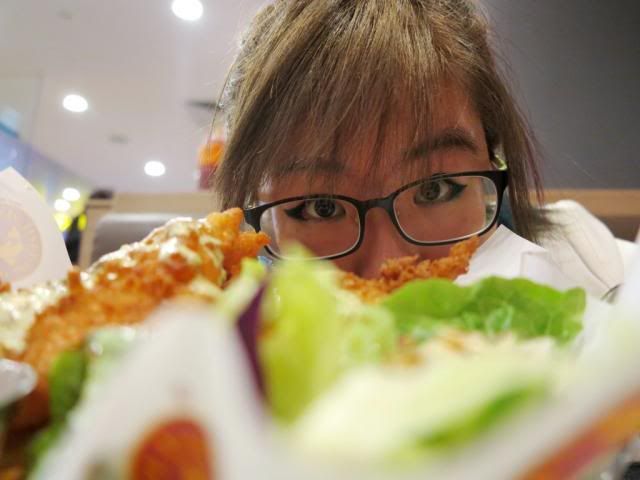 All prices quoted are before tax and service charge.
For more information, look for the Sea-cret Agents or visit The Manhattan FISH MARKET's Facebook page: