The Final 1 Grand Finale
August 22, 2013
After months of intense competition, last night was the grand finale of Singapore's TV reality-singing competition The Final 1! To be honest, I only caught a few episodes of the show as my favourites got eliminated in the early stages of the competition. Nevertheless, I was still excited because I did catch the episodes from Top 3 onwards!
It was a tough decision between the Top 2, Farisha and Shaun for me. One sang superb and the other had the entire package. In the end, I went to The Star Theatre at The Star Vista rooting for #TEAMSHAUN!

Votes were based entirely on audiences. So nerve-wrecking!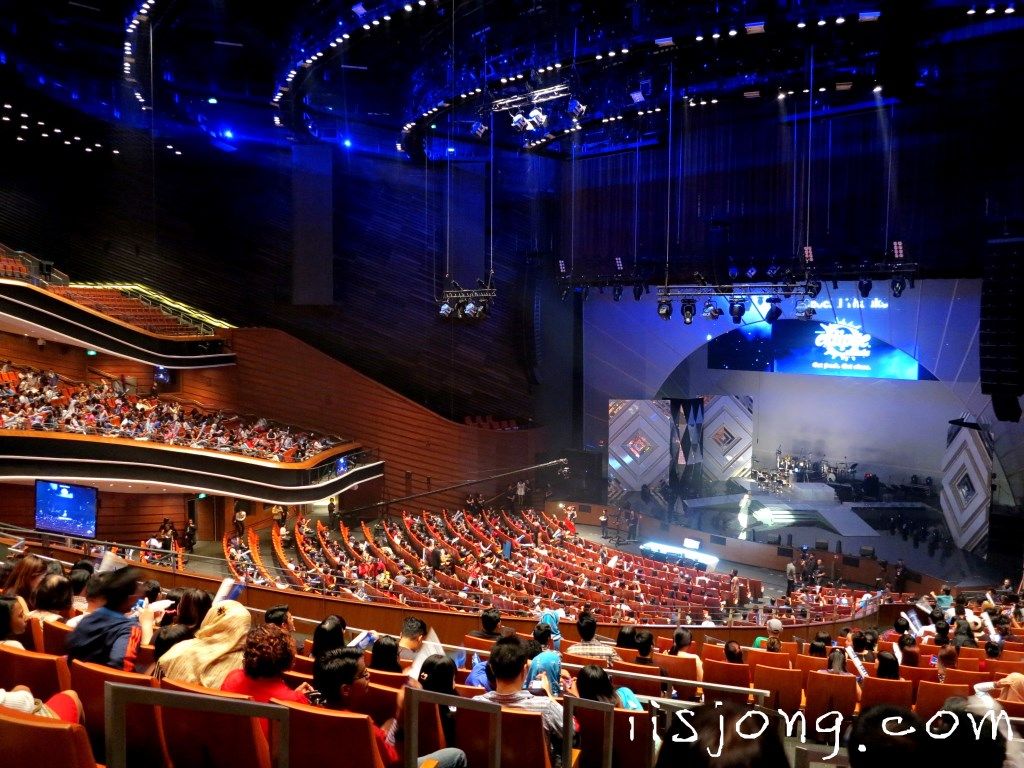 The theater looked jaw-dropping magnificent by the way. Being able to perform here certainly is a huge privilege and honour!
There were TV all around the place broadcasting the show on Channel 5!
Contestants looking good for the opening performance!
Shaun's supporters dressed in red.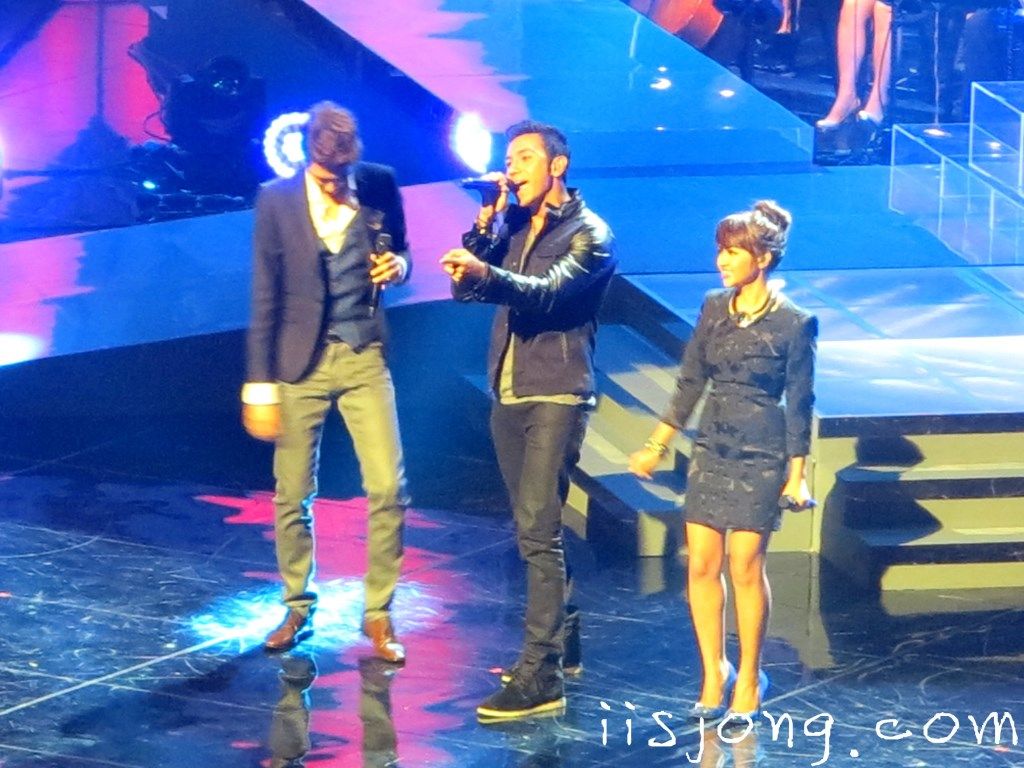 Taufik Batisah gave a good performance. This guy absolutely can sing, no doubt about that! And damn, it's been 9 years since Singapore Idol!? Time, y u pass so fast!
Screamed my lungs out when surprise guest performer Rui En appeared during the song "Sky's The Limit"! She's good looking, act well, can sing... My favourite artiste in Singapore, definitely!
Behind-the-screen madness! There was another host in charge of the audiences.
One of the highlight of the night - Jody Williams from South African Idol got the entire crowd roaring in cheers as she wowed us with her rendition of "Listen". Awesome performance is an understatement. You go girl!
Another climax of the night when special guest singer, Grammy nominated international artiste, Natasha Bedingfield went up on stage! I adore her outfit so much!
She sang "These Words" and got the crowd going crazy with "Unwritten", the song we are all familiar with. *flips hair like a Pantene commercial*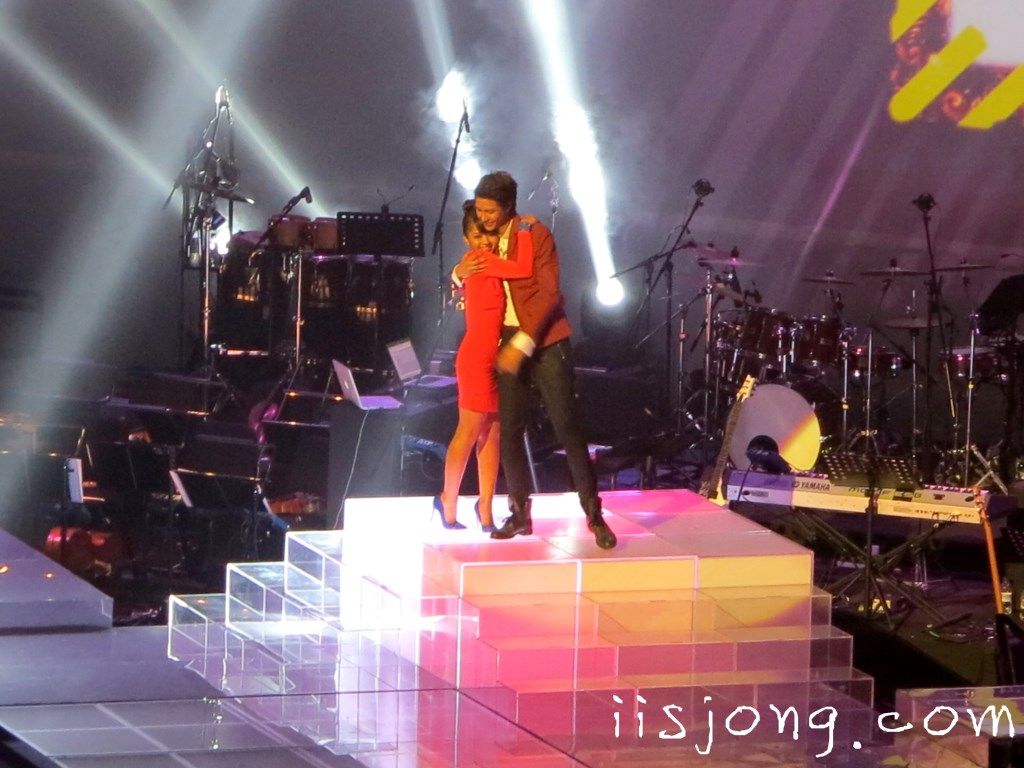 The moment everyone's been waiting for - the results.
The grand prize winner was no other than 18-year-old Farisha! Heart sank a little when Shaun's lights went red, but was happy for Farisha because she deserved the title for sure!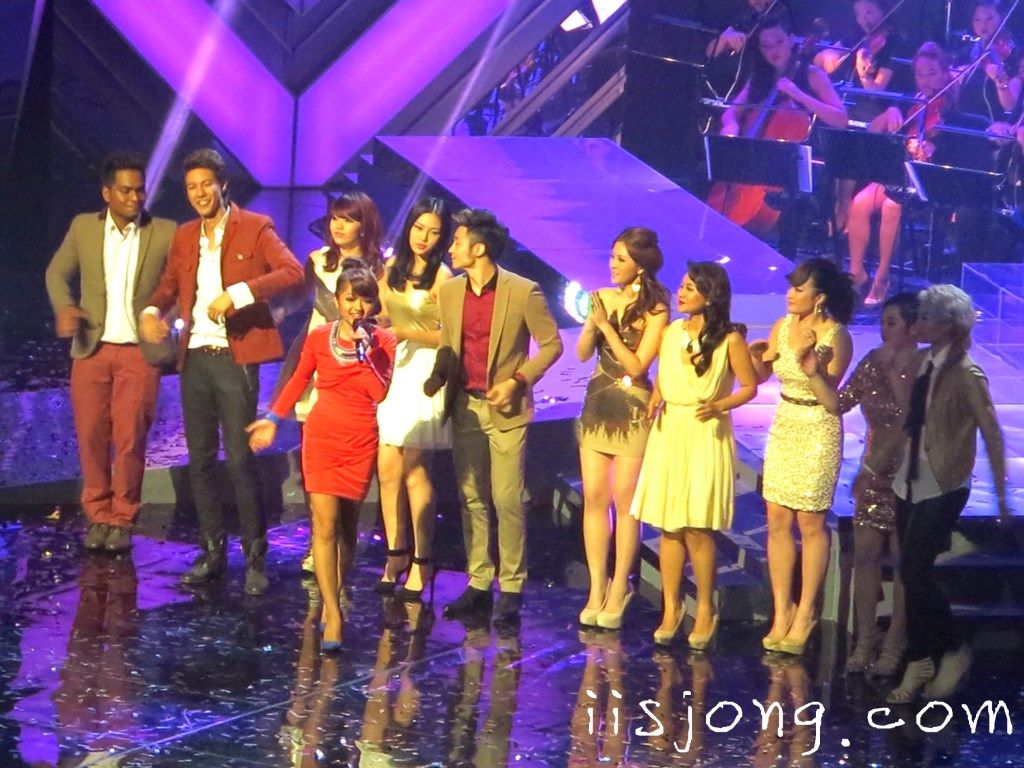 Farisha singing "Tonight" for the closing performance!
I have to admit that when this competition first started, I was skeptical about it as all of us assumed that "Singaporeans can't sing". For those who still have this mindset, I advice you to re-watch the competition again! It was an eye-opener for me, I saw how talented this bunch of individuals were. I'm sure there are many other such people of there we're unaware of.

Who says Singaporeans are talentless? Support all local talents out there, so many of them! I dare say some are much better than many international singers out there. Once again, a big congratulations to Farisha! That's quite an achievement for someone so young/ I'm waiting for your album! ;) *winks*