Kuta Beach, Bali, Indonesia
September 19, 2013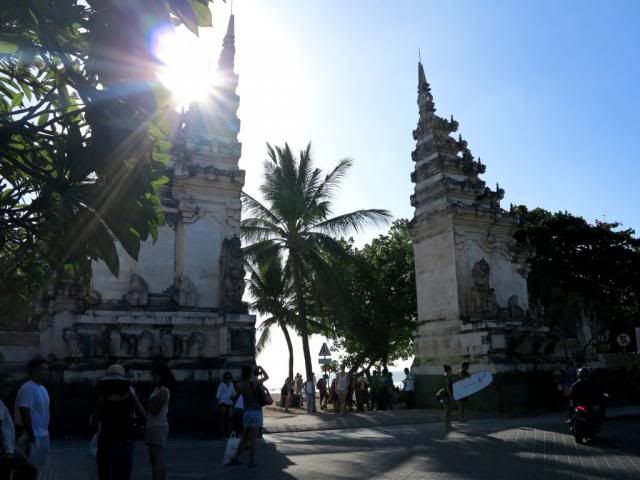 Kuta Beach is one of the most famous beach resort destination in Southern Bali. Many foreigners flock there to admire the magnificent panorama view, as well as get adventurous with surfing because of the strong current and high waves.
My beach experience was mediocre. There were a few hiccups like constant harassment from street vendors going around to market their products despite already giving a definite "no".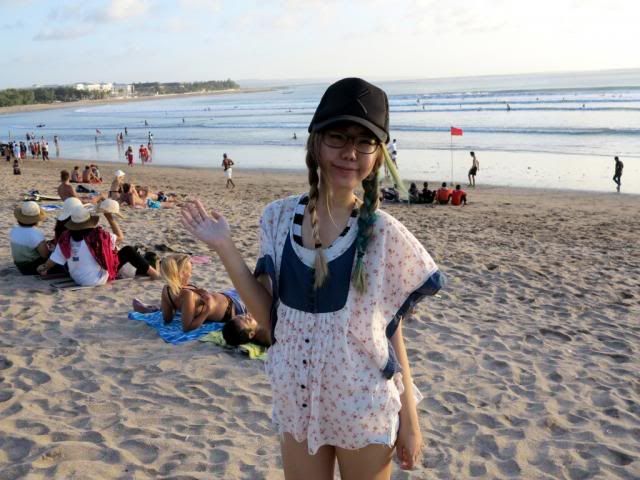 Also, I found the water murky, the place was overpopulated, noisy and slightly dirty with litter. It was a far cry from the relaxing and peaceful beach I seek for. The sand was soft, but wasn't the beautiful, white sand I was expecting. I say, if you're looking for a beach that's very happening, then this is the place for you!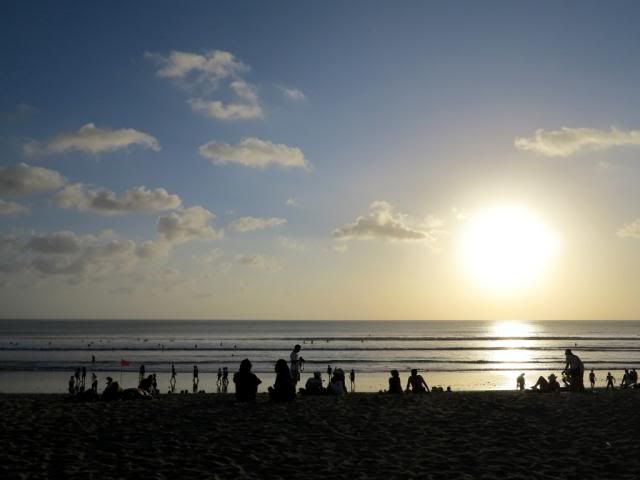 Sunset in Bali is about 6.10pm local time. Most people gravitate on the beach during that timing.
It is a must for me to watch the sun go down everyday when I was in Bali! It was a view too magnificent and unbelievable to be missed. Tip: Find a quiet spot and bask in the ambiance!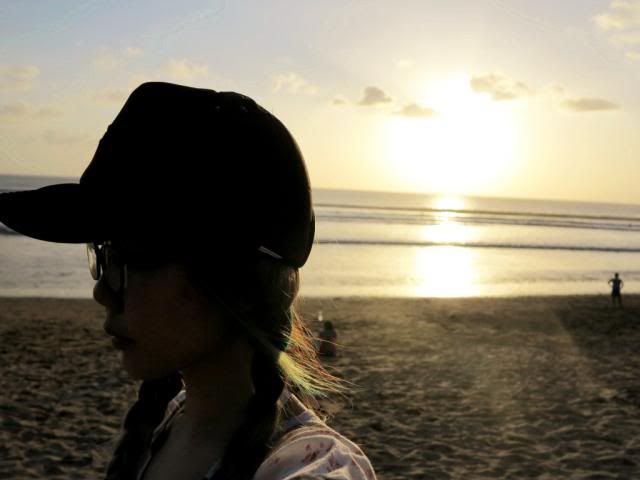 Watching the world go by.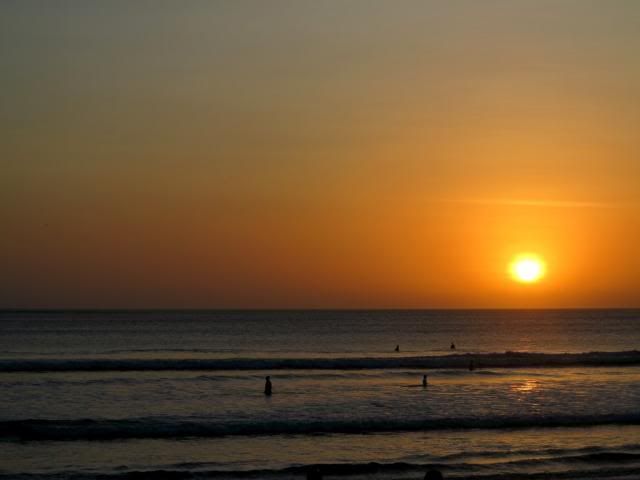 For the shopaholics, you'll find the whole row of local sellers at the back selling a myriad of things, from drinks, temporary tattoos, jewelries, umbrella chairs, massage services and offering surfing lessons.