[Review] Harper Kuta Hotel, Bali, Indonesia
September 15, 2013
When planning for my Bali trip, I stumbled upon Harper by Aston and picked it as my choice of accommodation for 4 nights. Reason being it's new (launched 3 months ago) and located in a very strategic location in the heart of Legian. I walked around the area to peek at the other hotels, which is why I dare say it's one of the better ones. It doesn't take great effort to find the hotel even when you're lost around the area. Not forgetting to add that the rooms are value for money!
I expected the hotel to be noisy since Kuta-Legian area is THE place for late-night partying. Every day seemed like a Saturday, lol. Though it is surrounded by numerous bars and clubs, but noise was minimal inside the hotel!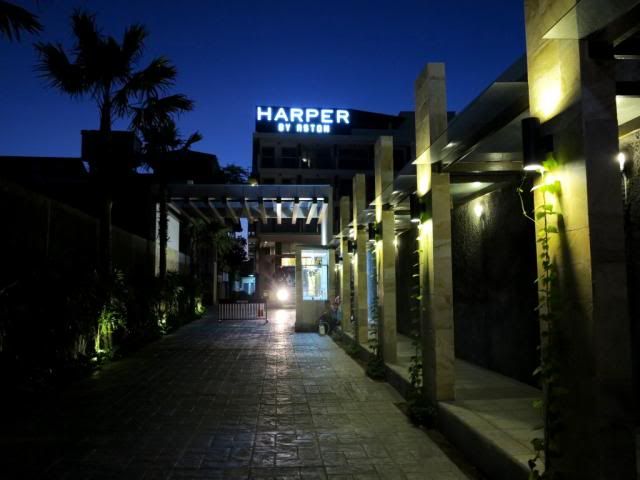 Just 20 minutes away from Denpasar airport, the hotel is situated along the streets of Jl. Legian, which means easy accessibility to the beach, restaurants, shopping malls and walking distance to basically everywhere. Everything you'll need is close to the hotel. Just take a step out of the hotel and you'll have rows after rows of shops staring back at you. You absolutely need not have to worry about getting last-minute souvenirs!
Another plus point is the security. There are security guards keeping watch 24/7 right outside so guests can feel safe during their stay. They even have these mirror thingys to check for suspicious items under the vehicles!
\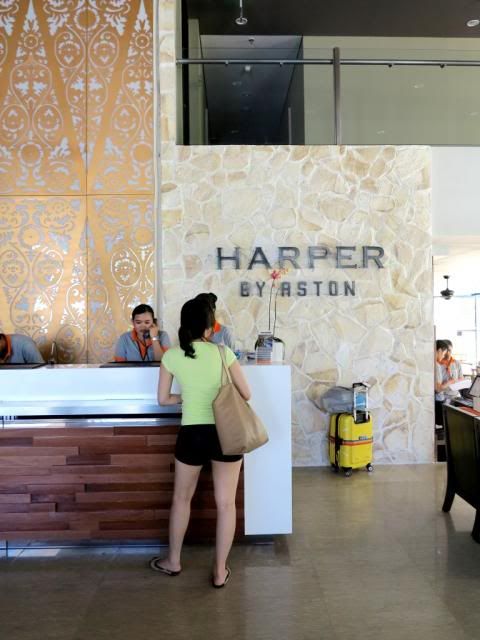 Stepping inside, you'll be able to view the entire hotel in one glance. The service from the staff was commendable! They were friendly, polite, helpful and full of smiles. I also must add that their welcome drink was actually so good that I almost asked for another glass.
However, check-ins only starts at 2pm, which was weird since one of the staff told me it was 12pm when I emailed them. Luggages were put at the side of the counter so you can roam around if you're early. I did felt that it was slightly unsafe since sometimes the staff are so busy to keep watch. Also, some of the staff seemed unfamiliar with the check-in process. Had to wait for the in-charge who was away to be back before I could get my room card processed.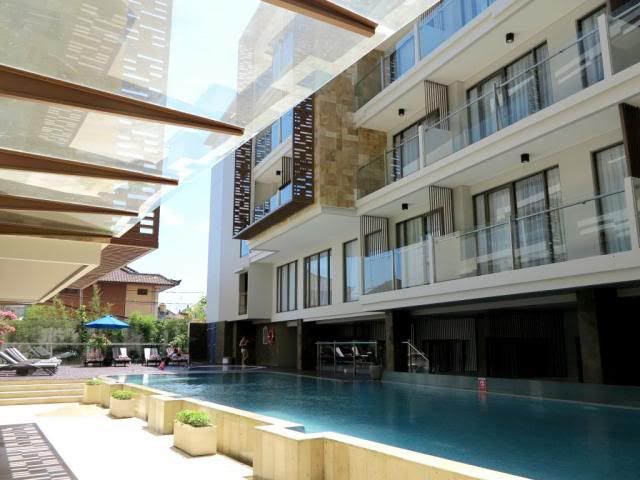 To be honest, what attracted me to this hotel in the first place was the modern look with a rustic charm concept.
Do be aware that constructions in some parts of the hotel are still ongoing. There was a pungent smell of sewage (not so much in the room) with construction noises throughout my stay which slightly affected my views of the hotel.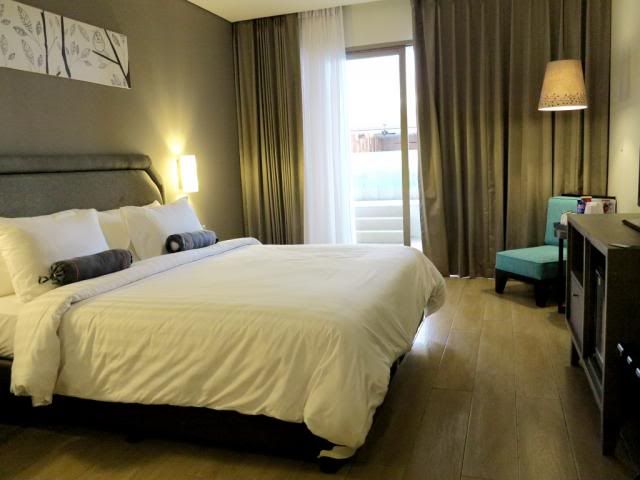 I stayed in the most basic Superior Room which was clean and extremely cozy! There was more than enough space to walk around.
What's most important (at least to me) was the FREE WIFI throughout the hotel!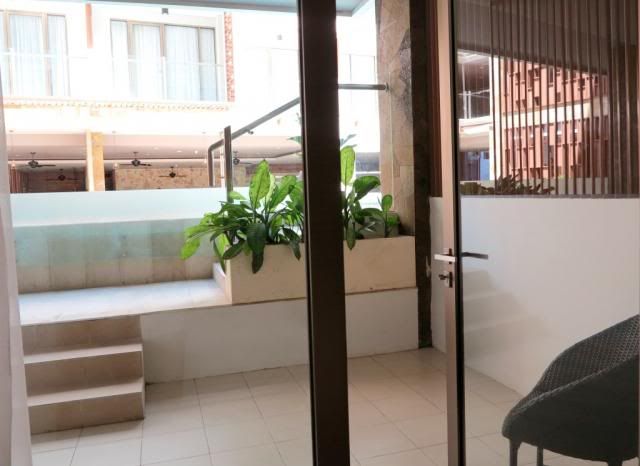 Tip for you people is to ask for a room facing the swimming pool - you have direct access to it through the back door! It's almost equivalent to staying in a villa with a nearly-private pool (since not many use it) for a fraction of the price.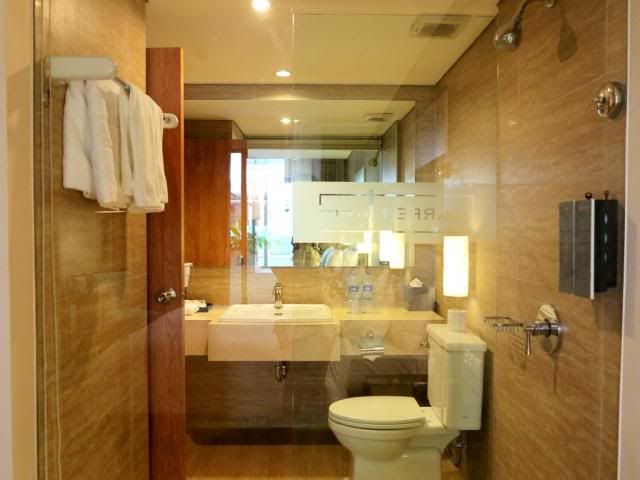 Greatly satisfied with the toilet! It was clean with basic amenities. 2 bottles of water will be given daily to brush your teeth (water in Bali is not as clean as in Singapore). Curtains can be drawn down if you don't like the idea of someone else peeping in.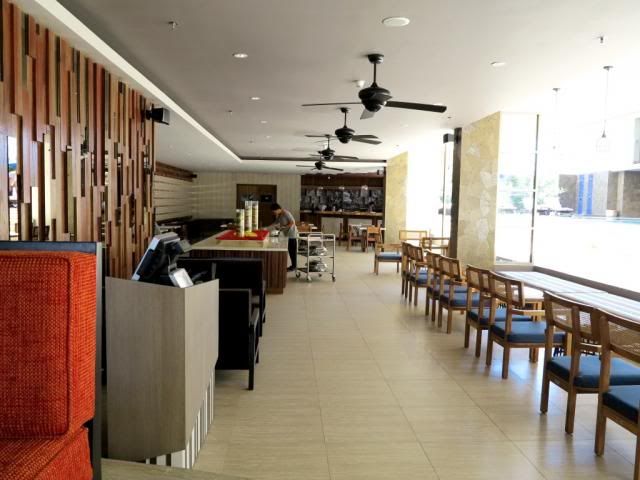 I loved the open-air concept of the restaurant! I enjoyed having my breakfast there.
Food choice wise was alright. Some of the food were tasty, some were so-so.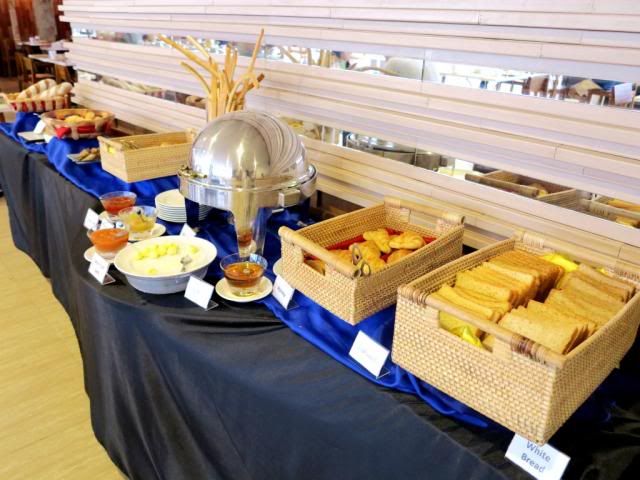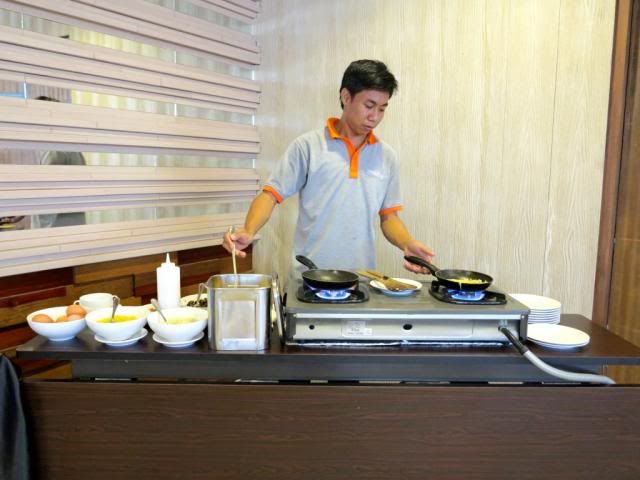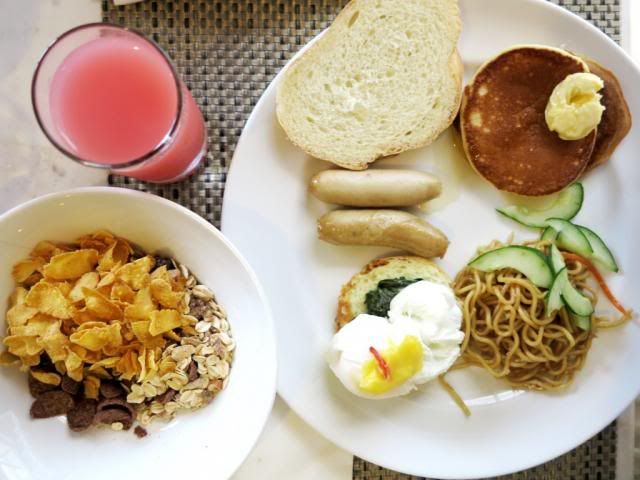 If I could, I'd surely go back to stay at this hotel again. It's a great place to stay for the young people, and the young at heart.
Le hotel.
I recommend you to email the management of the hotel to clear your doubts about the hotel before you embark on your trip. It was helpful for me since the reply was fast. I was teeny upset at the fact that some of my queries were not answered fully though, but better than nothing!

Also, adapters are not provided by the hotel even though they claimed it was. No worries because almost every shop sold it at dirt cheap prices (remember to barter).
Jl. Legian No. 73, Kuta, Bali 80361, Indonesia